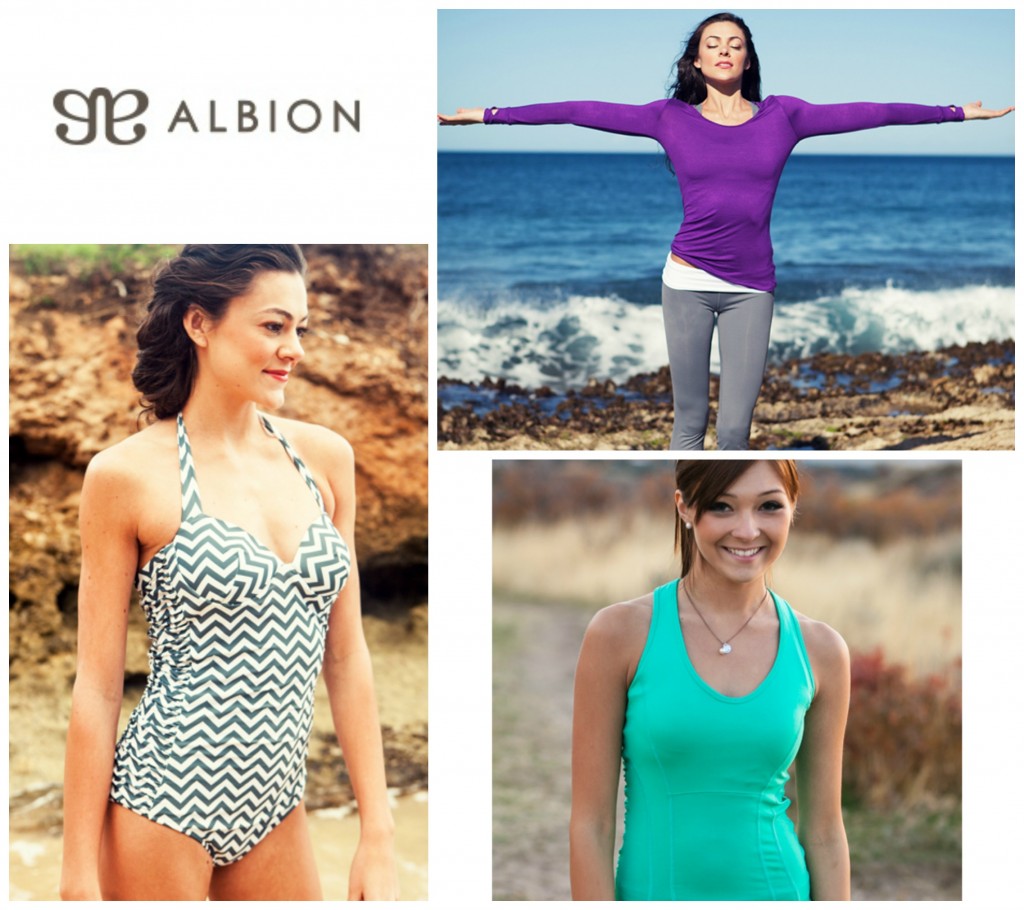 Because a small serving of chocolate chip cookies are my version of a healthy recipe- I'm also offering a wonderful giveaway from Albion Fit. Nothing motivates me to actually work out more than a new set of stretchy clothes so I was thrilled when they offered to send me some things to review. I chose the gorgeous chevron one-piece, the most comfy charcoal gray capri pants and the v-neck racer back tank. I can honestly say I really love all three! I've never found a one-piece that I actually like and this one is so vintage-y and flattering while also being more modest for times when I want that. And seriously- nothing in the world makes me feel like running to a yoga class as much as when I have a new outfit to wear. Sad but true! :)
As you browse their site you'll find some really high quality and comfortable work-out clothes that I found super comfy and flattering. Lucky for you- Albion Fit is offering one reader a $100 gift card to use on anything you want from their site! Use the widget below to enter!
Also- if you shop this weekend- you can save $15 on any purchase of $50 or more; the code to use at checkout is bakerchick15!!