Today I wanted to make something on the healthier side. I have been trying to eat breakfast more regularly, so I had the idea of a hearty muffin.
Now, don't get turned off by the presence of "bran" in the title. There is nothing dry or dense about these. They are full of juicy blueberries and the citrus glaze adds a melt-in-your-mouth quality. I offically love bran muffins! Also- they are ridiculously easy.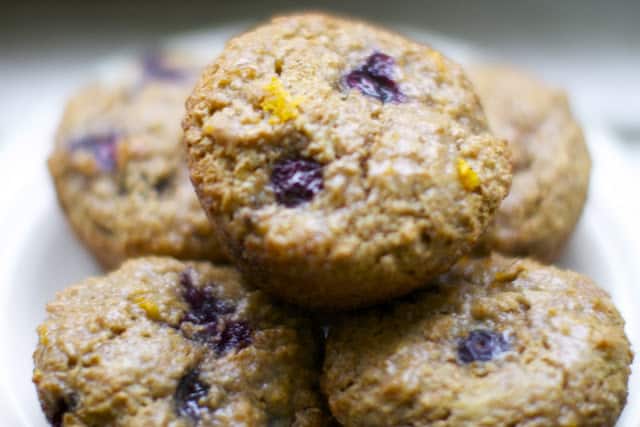 I found the recipe for the bran muffins here. I decided to jazz it up with some blueberries and a citrus glaze. All I had in the house were a couple clementines and some lemon so that is what I used. But I'm sure it would be great with anything- orange, lime etc. If you want to make these a little healthier you could surely cut out the citrus glaze or use apple sauce instead of oil. But I think these are perfect as it. Hearty, tangy and delicious!
Blueberry Bran Muffins with a Citrus Glaze
Ingredients
1½ cups wheat bran
1 cup buttermilk
⅓ cup vegetable oil
1 egg
⅔ cup brown sugar
½ teaspoon lemon extract (or 1 tsp lemon juice)
1 cup all-purpose flour
1 teaspoon baking soda
1 teaspoon baking powder
½ teaspoon salt
1 heaping cup of blueberries
juice and rind from one clementine (or other citrus you have around)
2 tablespoons lemon juice
1 cup powdered sugar
½ teaspoon vanilla
1 tablespoon of honey
Instructions
Preheat oven to 375 degrees F. Grease muffin cups or line with paper muffin liners.
Mix together wheat bran and buttermilk; let stand for 10 minutes.
Beat together oil, egg, sugar and vanilla and add to buttermilk/bran mixture. Sift together flour, baking soda, baking powder and salt. Stir flour mixture into buttermilk mixture, until just blended. Fold in blueberries and spoon batter into prepared muffin tins.
Bake for 15 to 20 minutes, or until a toothpick inserted into the center of a muffin comes out clean. Cool for 10 minutes
For glaze: whisk ingredients together in a small bowl until it has reached a honey-like consistency (you may have to add a little more sugar or juice if it is too thick/thin.)
Drizzle desired amount over muffins.
Let glaze harden before serving.