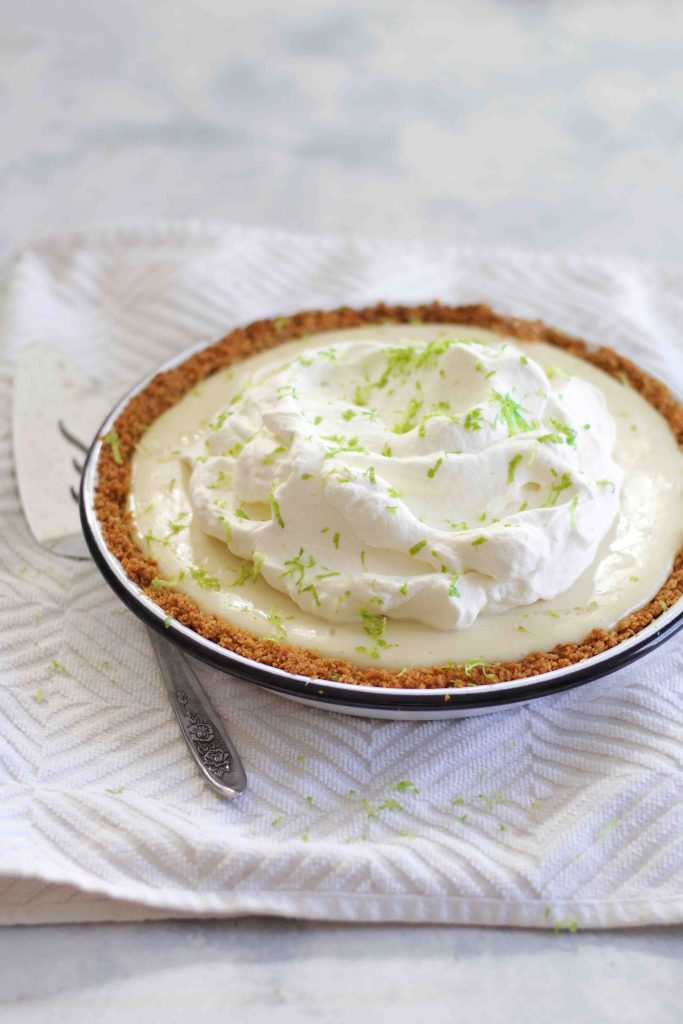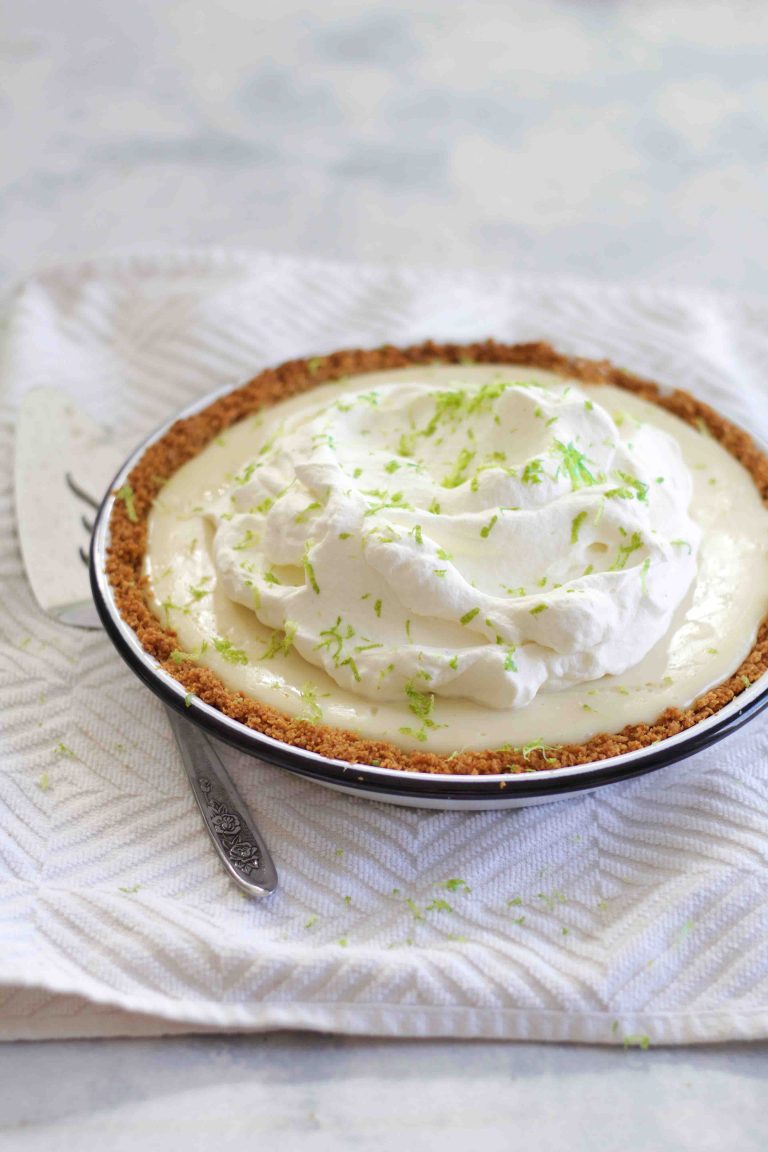 Tomorrow is Pi Day, but I'm sharing this recipe with you a day early to give you time to run out and grab the (minimal,) ingredient list and get everything ready so you can enjoy this deliciousness tomorrow! Now when I say "Easiest Key Lime Pie" I mean it. This recipe couldn't be more simple, with only 3 ingredients in the filling and 2 in the crust. Throw this sweet/tart pie together tonight and tomorrow you'll be amazed at how simple it is to bake something so impressive and decadent.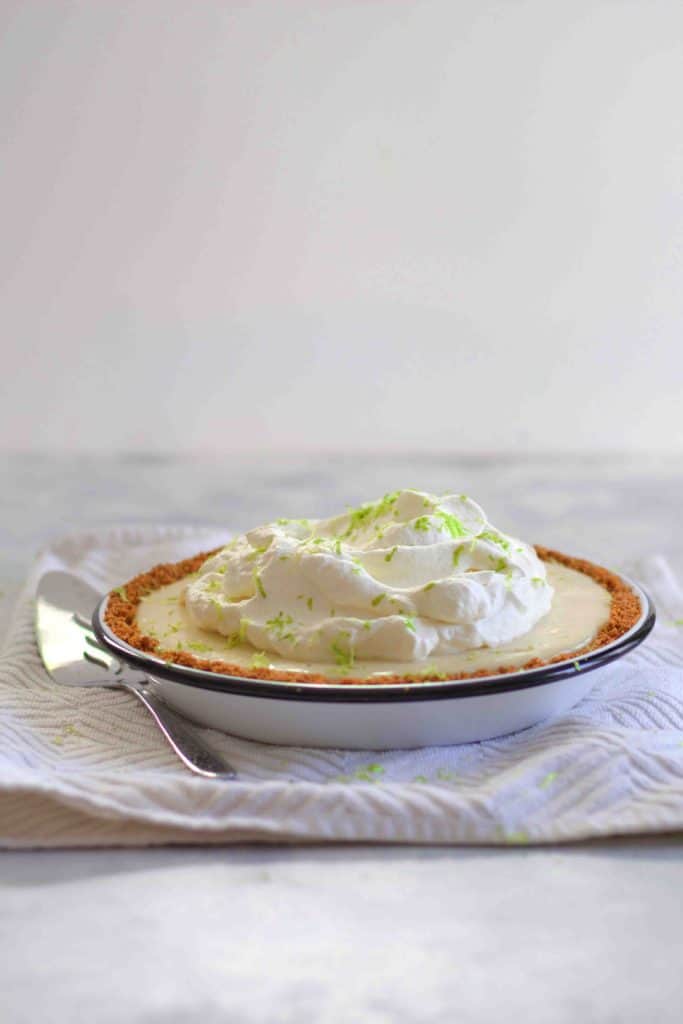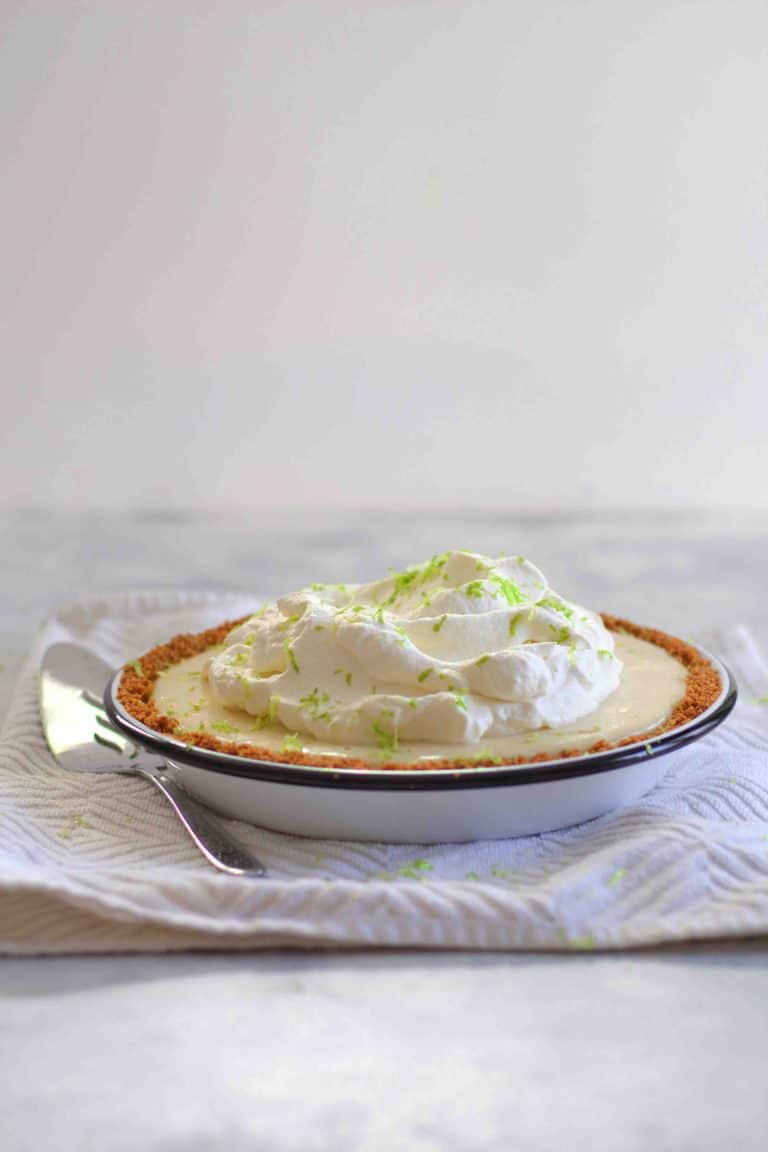 The secret ingredient that takes this pie from good to to die for is actually in the crust. Some recipes call for sugar to be added to crushed graham crackers for the crust, but I wasn't feeling that. Instead, I simply combined salted butter and graham crackers, (already sweet anyway,) and a pinch more of sea salt. The slightly salty crust combined with the sweet and tart filling is just a match made in heaven.
Happy Pi Day! It's my favorite (made up but delicious,) holiday!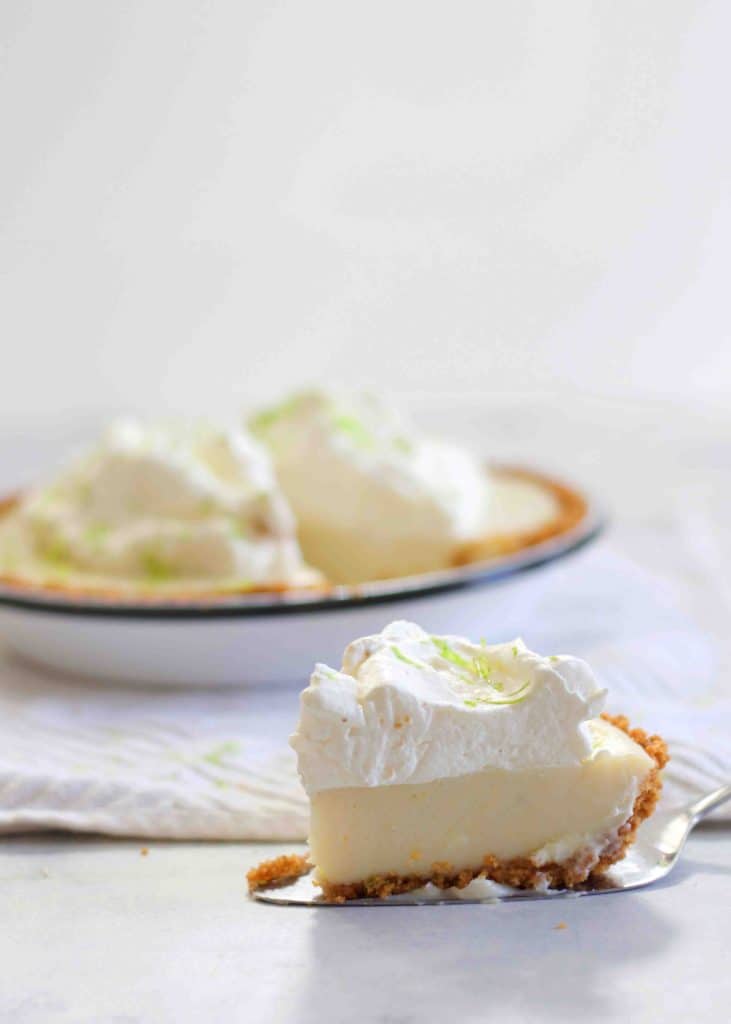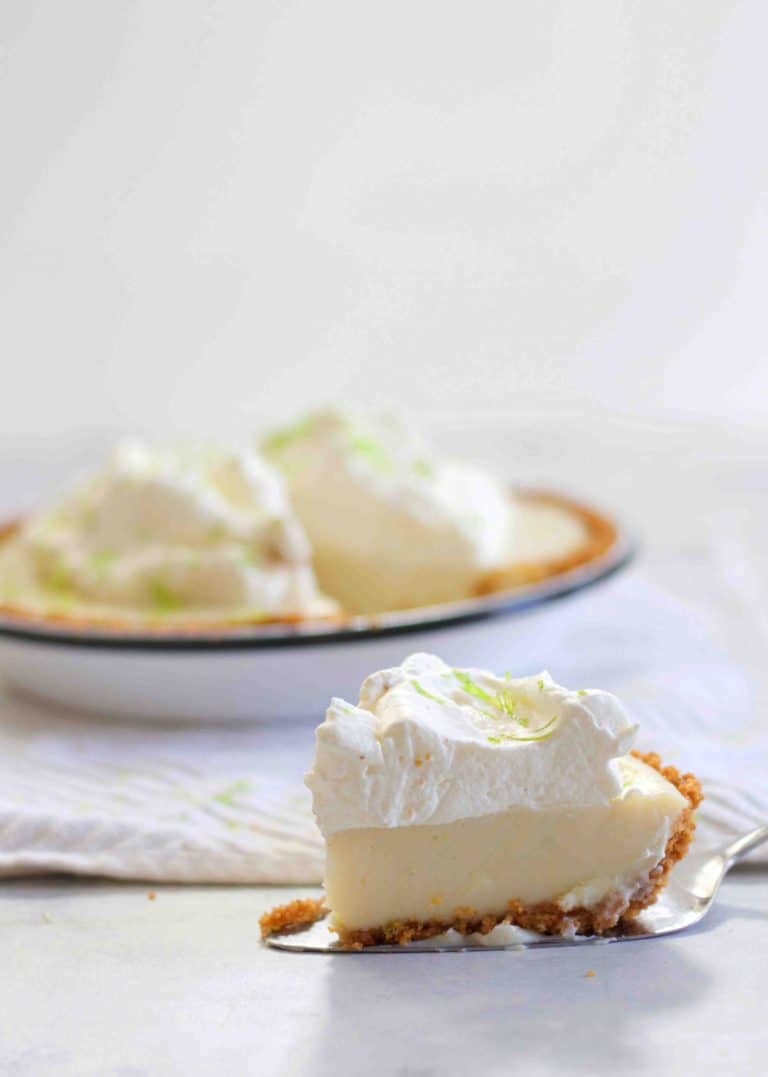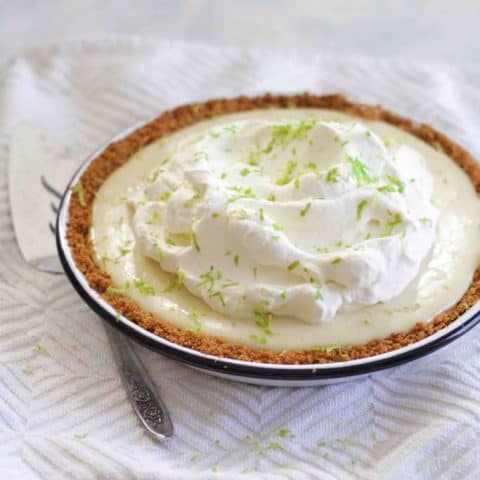 Easiest Key Lime Pie
Yield: 1 9 inch pie

Prep Time: 10 minutes

Cook Time: 15 minutes

Total Time: 25 minutes
Ingredients
Crust:
11 whole graham crackers, crushed into crumbs
6 tablespoons salted butter
pinch of sea salt (optional)
Filling:
2 14 oz. cans sweetened condensed milk
1/2 cup sour cream
3/4 cup key lime juice*
Topping:
1 cup heavy whipping cream
2 tablespoons powdered sugar
Lime Zest to top (optional)
Instructions
Preheat oven to 350F.
In a medium sied bowl, combine graham cracker crumbs, melted butter, and the pinch of salt if used. Mix together with a spoon and press into the bottom and up the sides of a 9 inch pie plate.
Bake crust for 5-7 minutes or until toasty on the edges.
For the filling:
Mix together the sweetened condensed milk, sour cream, and lime juice. Pour into finished pie crust and bake for 10-12 minutes, or until little bubbles form on the surface of the pie and start to pop. (Don't let the pie get brown!)
Allow the pie to chill for a few hours/overnight.
To serve:
Beat heavy cream to stiff peaks and stir in the powdered sugar. Spoon over pie and top with lime zest.
Notes
*If you can't find fresh key limes, bottled key lime juice works great. I have also used fresh lime juice in a pinch.

Recipe adapted from All Recipes