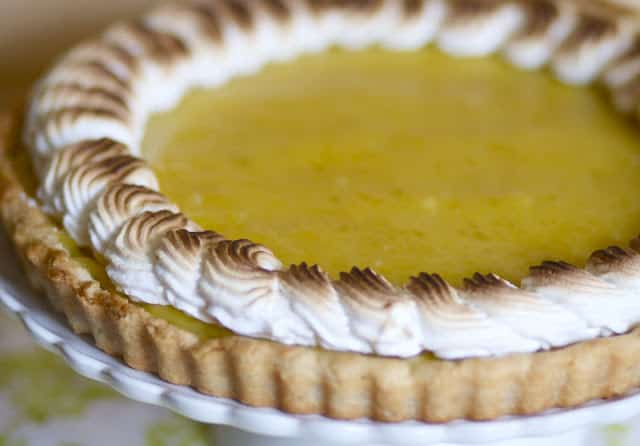 There are some mornings when I am so excited to bake something that I bolt out of bed bright and early like I kid on Christmas morning. On those days I have a vision in my head and I just can't wait to get in the kitchen and make something cool happen. That is why baking is so therapeutic to me. When I am stressed or feeling down I find such relief in making something. That is why I know that cooks and bakers are really another type of artist, creating something beautiful out nothing.
Starting this blog and exploring my love of baking has truly changed my life. For years I labeled myself as an Actor and I felt like anything I did that wasn't going to benefit my career was a waste of time. Even in college I stifled wants to study other things thinking it would stunt my ability to move to NYC and pursue my dream. While I am so glad that I did, and so happy to be living here still in the "business," it has been a true blessing to discover something else that I love and that I am actually good at. During the slow months when auditions are sparse and feelings of restlessness ensue, I feel whole knowing I'll always be able to take the artist in me into the kitchen and create something.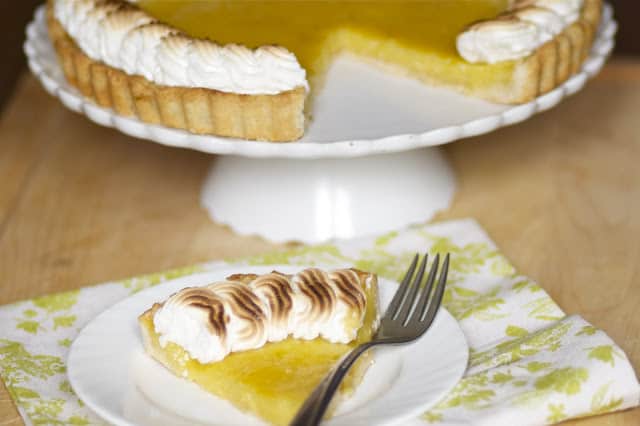 Ok- back to this tart! This is one of those recipes I was so excited to make. I have never made meringue or lemon or lime curd before and I really enjoy that added challenge. This recipe is from the great David Lebovitz and I've been eyeing it for months. Yesterday was the fifth solid gray day we've had and I knew something bright and sunny would lift my spirit.
Let me tell you it sure did! This tart is just that- tart. It doesn't have piles of sweet meringue to mask the sweetness, but instead just enough for a sweet finish. I also found this whole process very easy from start to finish. For some reason I've been scared of meringue- but it is very simple and even my junky broiler toasted it perfectly. So go ahead and whip this up rain or shine- I promise it will brighten your day!
*Make sure to squeeze room temperature limes, rolling them on the counter helps make then extra juicy and yield a bit more!
Lime Meringue Tart
Yield:
One 9-inch tart. 8 servings
Ingredients
8 tablespoons butter, salted or unsalted cut into pieces
¾ cup freshly-squeezed lime juice (I needed 6 for this.)
¾ cups sugar
zest of two limes, (preferably unsprayed.)
pinch of salt
3 lg. egg yolks (save 2 whites for the meringue)
3 lg. eggs
2 lg. egg whites
5 tablespoons sugar
pinch of salt
a few drops vanilla extract
For the crust:
1 egg yolk
2 tbsp. very cold water
1 tsp. vanilla extract
1¼ cups all-purpose flour
⅓ cup sugar
¼ tsp. salt
8 tbsp. cold unsalted butter, cut into ¼-inch cubes
Instructions
To make the crust, in a small bowl stir together the egg yolk, water and vanilla; set aside.
Combine the flour, sugar and salt in the bowl of a stand mixer fitted with the paddle attachment.
Add the butter and beat on medium-low speed until the mixture resembles coarse cornmeal, with butter pieces no larger than small peas. Add the egg mixture and beat on low speed just until the dough comes together.
Wrap in plastic wrap and refrigerate until well chilled, about 30 minutes.
Preheat the oven to 400? F. When you are ready to roll out the dough, unwrap it and place it on a lightly floured work surface.
Roll out with a floured rolling pin, lifting and turning the dough occasionally to prevent it from sticking to the work surface. Roll it out evenly until it is large enough to line a 9-inch tart pan and is about ⅛-inch thick. Carefully transfer the dough to the tart pan, pressing it into the sides, and trim to remove the excess.
Cover the dough with foil or parchment paper and fill with baking beads. Bake for 20 minutes. Remove the foil and baking beads and using a fork, gently poke holes in the bottom and sides of the crust. Bake until the crust is golden, 5-10 minutes more. Transfer to a wire rack and let cool.
Increase oven temp to 375.
In a medium-sized saucepan, warm the butter, lime juice, sugar, zest and salt.
When the butter has melted and the mixture is warm, gradually pour some of the warm lime juice mixture into the eggs, whisking constantly Scrape the warmed eggs back into the saucepan and cook the mixture over low heat.
Stir the mixture constantly over low heat, using the whisk, until the filling thickens and begins to resemble soft jelly. (about 5 minutes.) Do not let it boil. (You can also do this in a heat-safe bowl set over a saucepan of simmering water if you are nervous.)
Remove from heat and scrape the filling into the pre-baked tart shell. Bake or 10 minutes.
To make the Meringue:
Whip the egg whites on high speed to soft peaks. Gradually add the sugar and salt, while whipping on high speed, until the meringue is shiny and stiff. Beat in the vanilla and then pipe or spread over the tart.
Pop the tart under the broiler, watching carefully, as it will brown quickly. When the meringue begins to darken, remove the tart from the oven and cool completely before slicing.