My first Stitch Fix Review!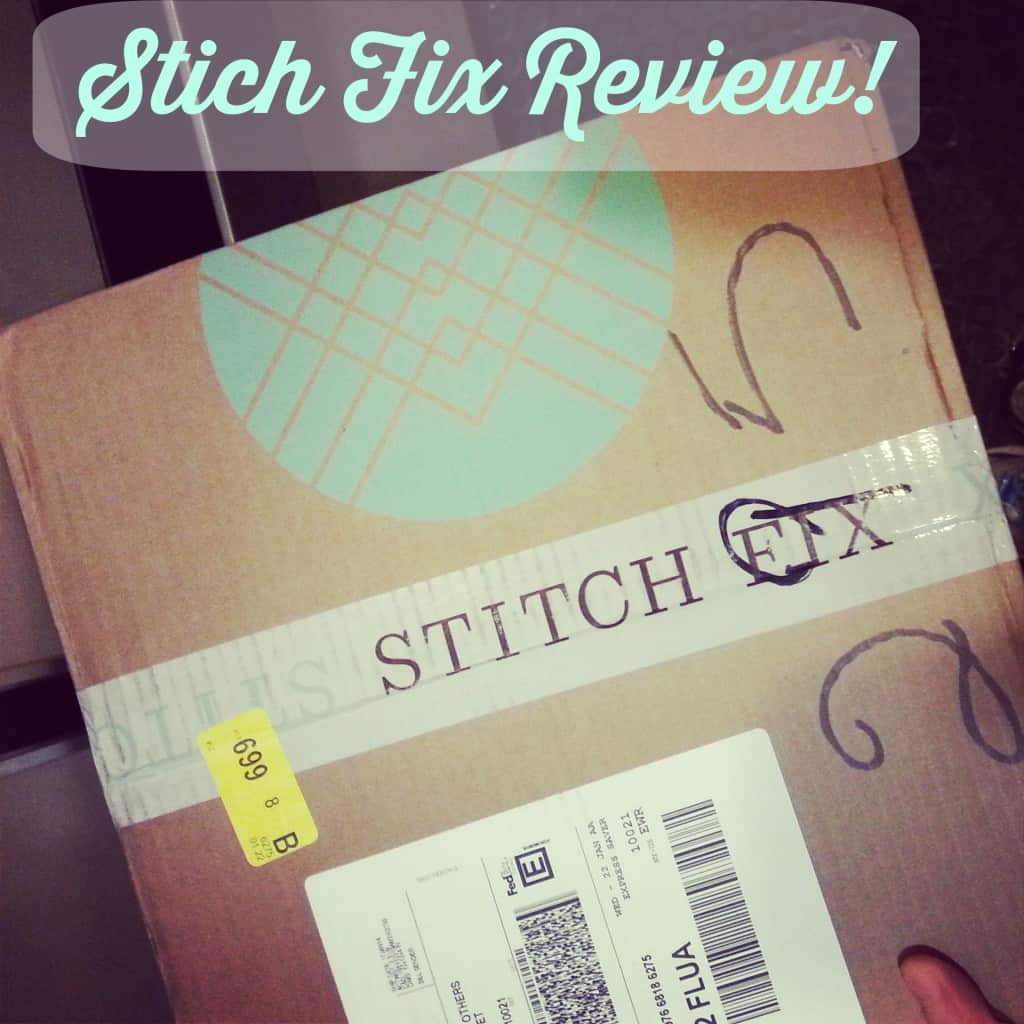 Hey everyone. I'm sorry I don't have my recipe ready for you today. I had something wonderful planned, but I'm in a bit of teething/sleep regression hell and something had to give. Unfortunately yesterday it was getting my blog post up.
I will make it up to you with no less than 2 wonderful recipes this week as well as a baby post in addition to this fun one I have today!
Have you heard of Stitch Fix? If you read lots of food blogs, chances are you have. Not because it has anything to do with food, but because it seems like lots of food bloggers (and all bloggers probably,) have jumped on the band wagon and it's become quite popular to post about it.
What is it you may ask?
Here's the jist- Stitch Fix is like an online personal shopper. You fill out an extensive survey of your style preferences and what types of things you like to wear and a stylist hand picks 5 items to send your way. The service costs $20, but you deduct that from any of the pieces you get and choose to keep. Anything you don't want gets sent back at no charge, and if you keep all 5 items you get 25% off!
Getting a Stitch Fix box is kinda like Christmas Morning, and it's so fun to open it and see what they chose for you. I did it a couple times last summer when I was first pregnant, and that was pretty silly to be honest. My body was weird and changing and I had no idea what types of things I'd want for the coming months. Now that I'm back to wearing regular clothes I have zero time to shop ever so I really was excited to see what they picked for me.
I did a very rushed photo shoot with Hugo rolling around next to me so bear with the fuzzy pictures and awkward poses. I may get better at this in the coming weeks!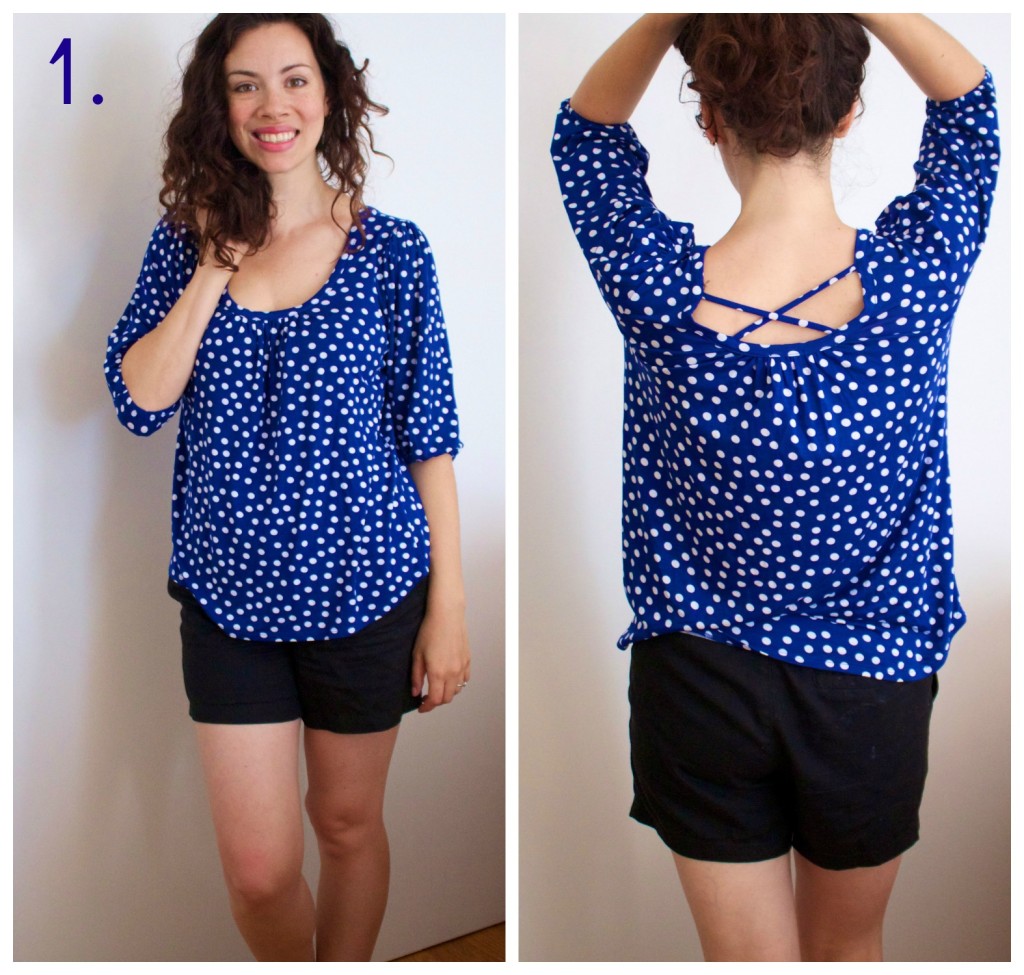 1. Polka Dot Back Cross Top- $58
I liked this top, but didn't love it. It was a size M, and I think if it was a S it would still be loose, comfy and nursing-friendly, but maybe less frumpy? It certainly wasn't bad- but not for $58. If I had wanted to keep all 5 items I would have gotten a 25% discount, but since I wasn't going to keep them all anyway I just wasn't sure.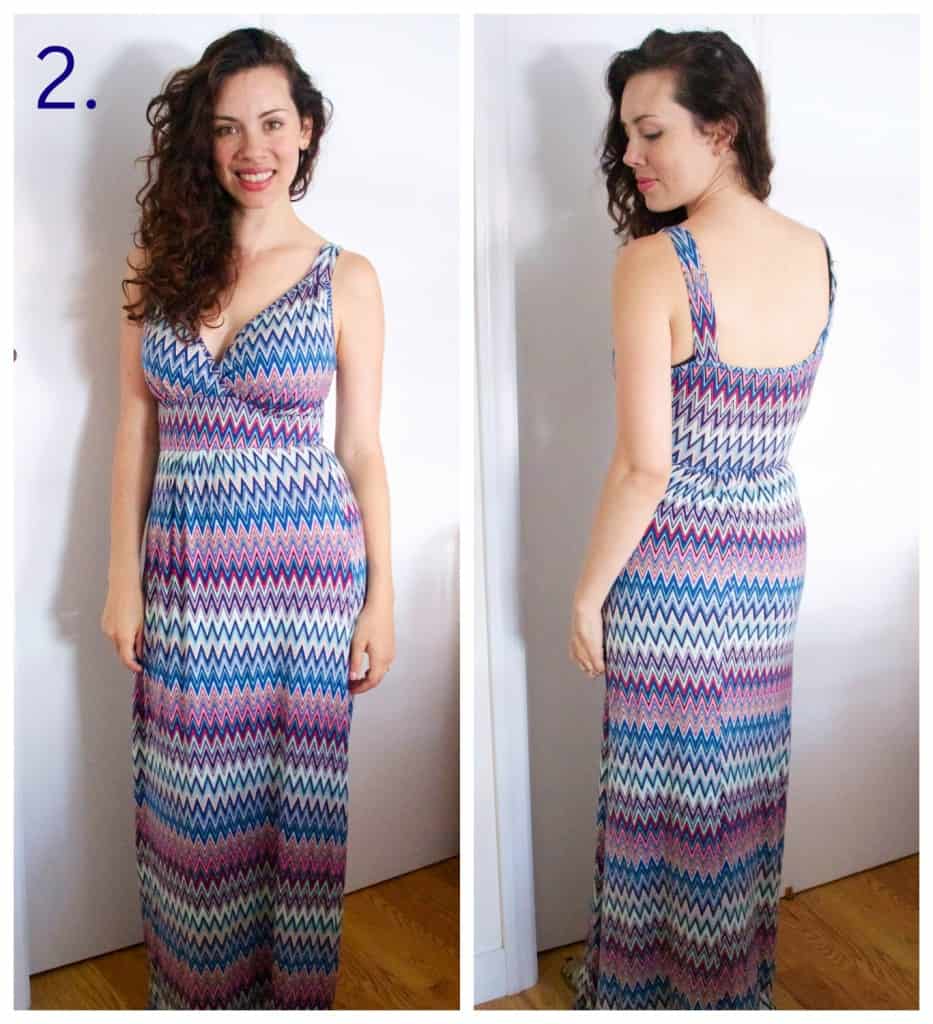 2. Carlita Multi Chevron Print Maxi Dress- $78
I am such a sucker for a maxi dress- especially one that is long enough because I'm so tall. I have to say I loved this dress. The fabric is super stretchy and so comfy. Now- in these pictures it looks a little less flattering than I think it did in the mirror so maybe it's not the best? The stripes/chevron may be a bit busy, but I loved the way it fit. The waist hit at the perfect spot and the cross over v-neck is perfect to pull down for nursing! What do you think?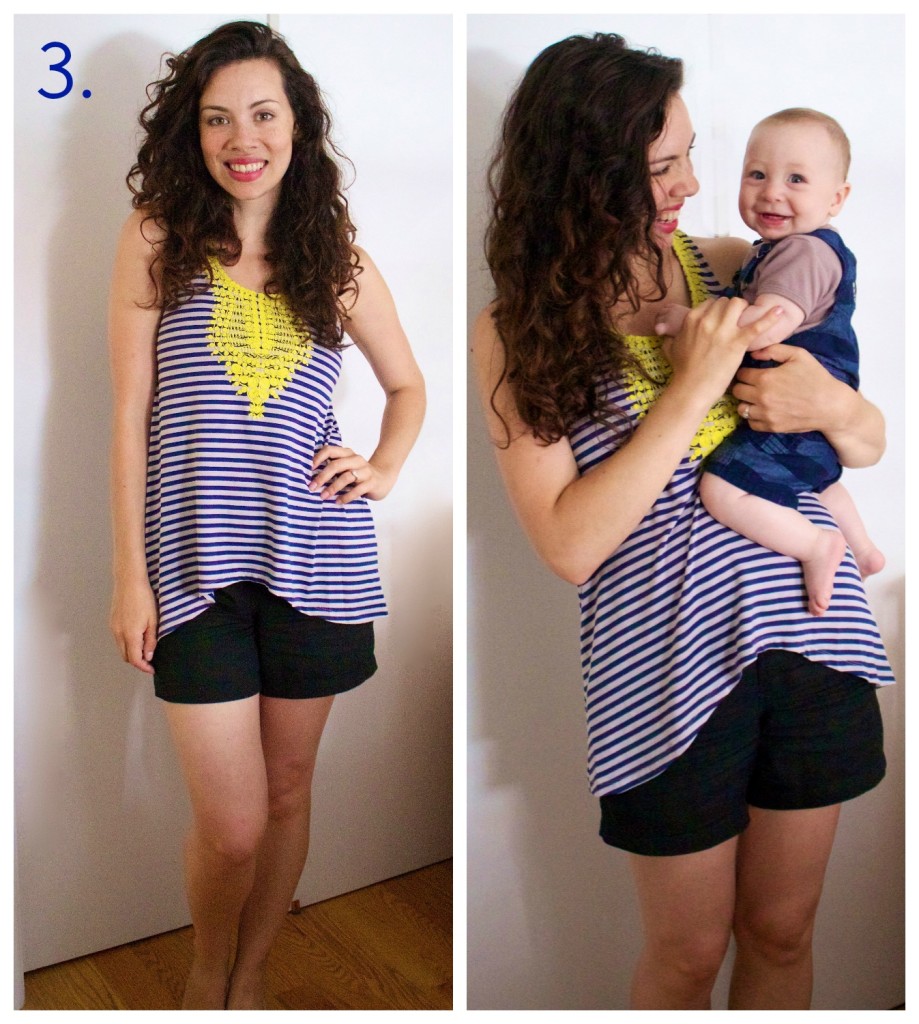 3. Kahlo Racerback Tank- $48.
Without a doubt this top was my favorite item in the fix! In fact- I wish I had 3 more shirts like this because a loose top and shorts is my favorite outfit this summer. I'm constantly on the go but don't want anything to dressy. You can't see it, but there is a super cute racer-back that makes it even better! This shirt feels trendy & fun while also being super comfy and easy to nurse in. (Seriously that's the #1 thing I look for in a new clothing item!) Plus- how cute is my favorite accessory?? ;)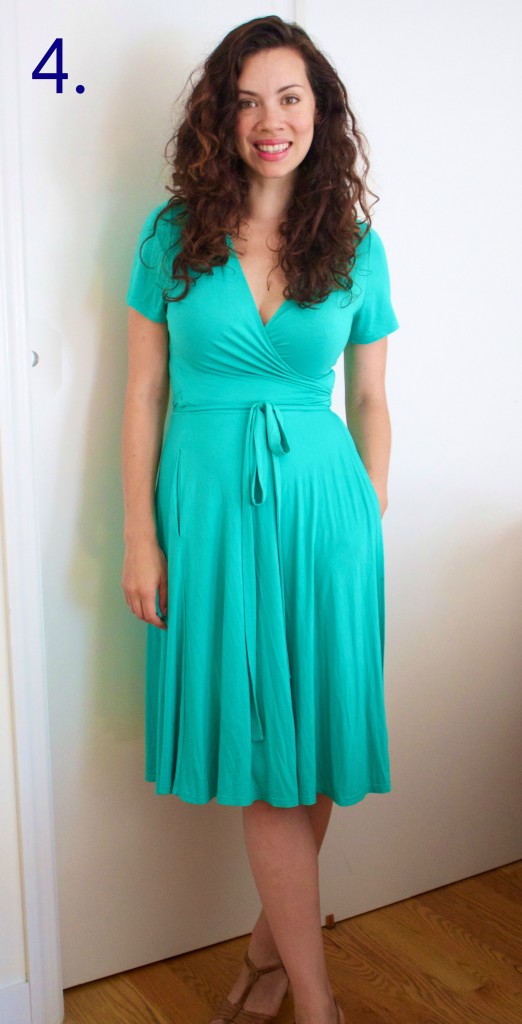 4- (Don't mind my frazzled hair and sleepless zombie smile!) Callafia Short Sleeved Wrap Dress-$68
I also loved this dress! Now I don't know how many occasions I'll have to wear it in my current- home every night life style, but it seems like a classic look I'll have for awhile don't you think? I thought it fit like a glove and was super flattering on my body type. I found the skirt a little long for my tastes, Even two inches up would be a little more fun in my opinion, but I can always hem it myself if I choose.
Now I did get a 5th item, a pair of straight legged jeans that were $68. They really didn't fit though so I didn't even bother with a picture. No one needs to see a picture of a jeans muffin top and I had no desire to squeeze into them again for a pic. Ah well!
Anyway- I thought overall they did a great job picking things for me! Next time I hope for more casual "trendy mom" looks, but I kept the dresses and the tank because they really did fit so well.
If you are interested in trying Stitch Fix, please follow my referral link! I paid for these clothes myself, but if you decide to give it a try I do get credit towards my next purchase!
See you soon with treats I promise!