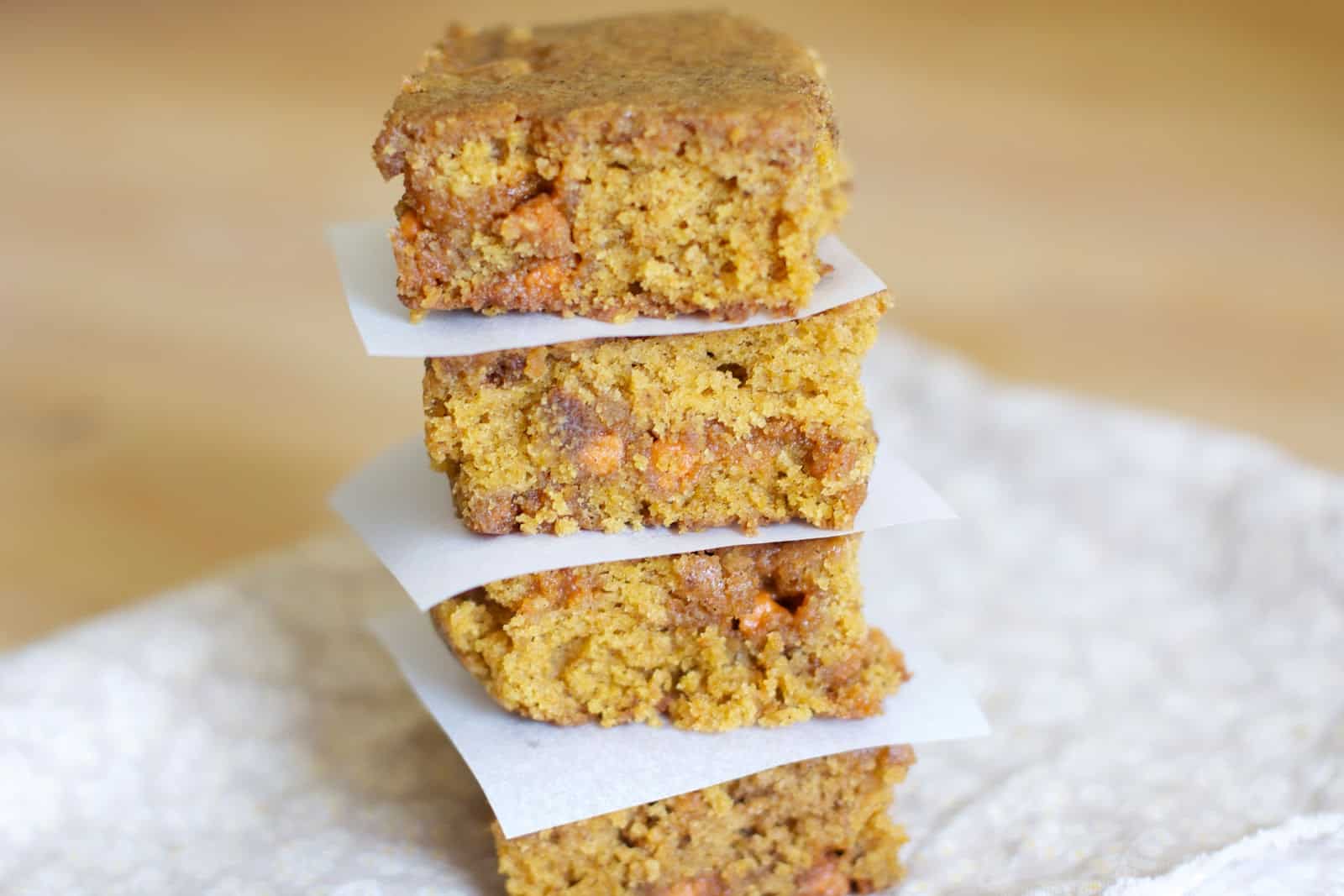 Ok, one last pumpkin recipe for you this week. (I warned you that my kitchen had gotten overtaken with the stuff!) Since getting back to town I've been taking treats to all my agents, and I needed something that could easily be transported and stored. I also always try to bring them seasonal treats, so there you have it. I promise to give some other fall flavors love next week!
These blondies come together in no time, and the mix-in combinations are endless! Butterscotch seemed like the obvious choice to go with all the spices, but other chips/nuts/crunchies would be great too. I personally don't like the thought of mixing chocolate and pumpkin, so this was a great combo for me. But feel free to take some creative liberties!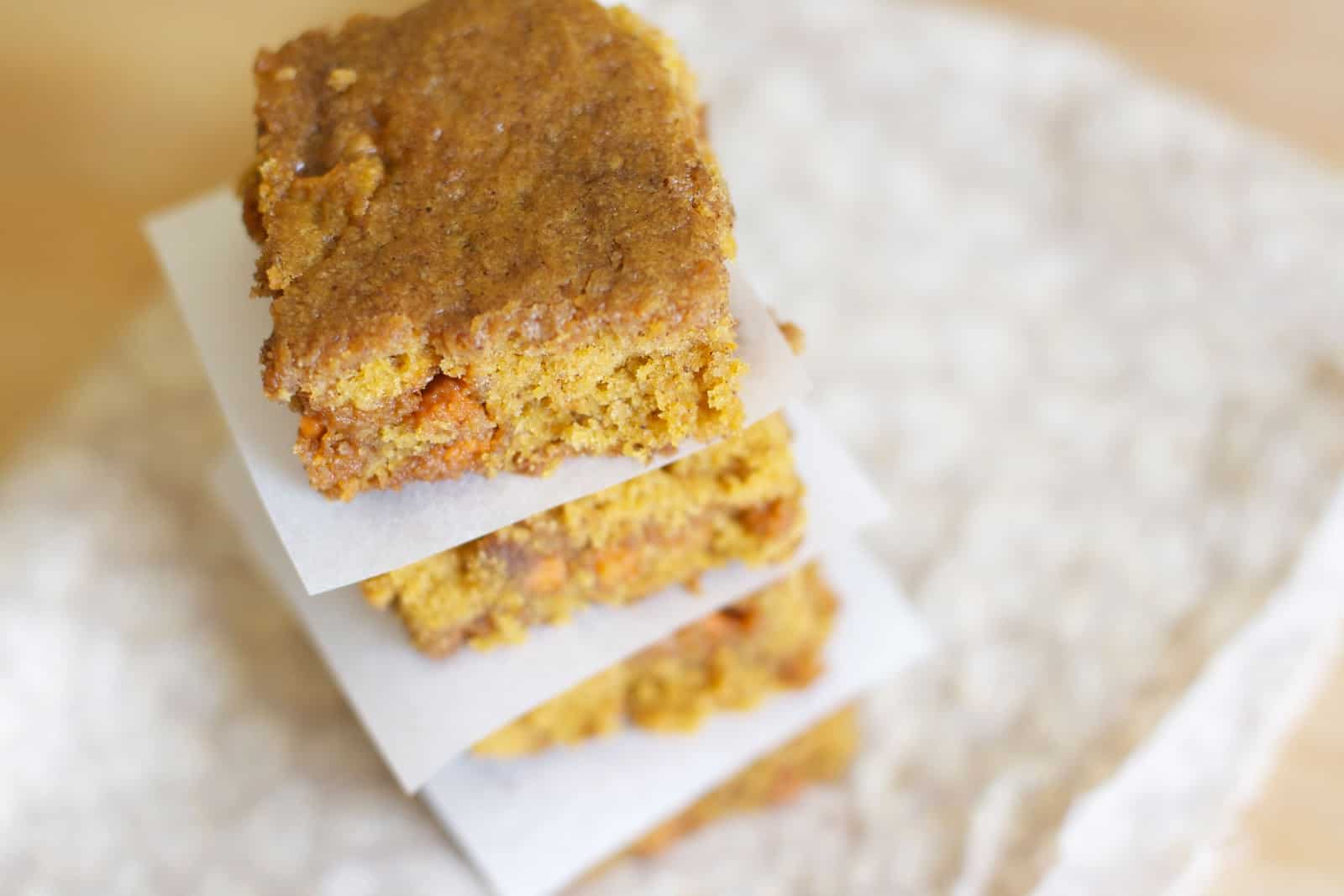 There you have it! Have a wonderful weeekend. I actually have some fun things planned. Tomorrow- Andy and I are doing an all day walking tour around the perimeter of Manhattan! I've been wanting to do it for ages, and tomorrow seems like the perfect day before it gets too cold. We have lots of food stops planned along the way, and I'll be sure to share instagram photos along the way. (I'm @AudraFullerton on Instagram in case you don't follow me.)
Sunday I'm hosting a football party at the apartment! I'm still finalizing the menu, but I'm thinking lots of chili and cornbread…I hope you all have fun things planned too. TGIF! xo
Pumpkin Butterscotch Blondies
Ingredients
2 cups all-purpose flour
1 tablespoon pumpkin-pie spice
1 teaspoon baking soda
¾ teaspoon salt
1 cup (2 sticks) unsalted butter, room temperature
1¼ cups sugar
1 large egg
2 teaspoons vanilla extract
1 cup canned pumpkin puree
1 package (12 ounces) butterscotch chips
Instructions
Preheat oven to 350 degrees. Line bottom and sides of a 9-by-13-inch baking pan with foil, leaving an overhang on the sides. In a medium bowl, whisk the first 4 ingredients together; set aside.
With an electric mixer, cream butter and sugar on medium-high speed until smooth; beat in egg and vanilla until combined. Beat in pumpkin puree (don't worry if it looks curdle-y). Reduce speed to low, and mix in dry ingredients until just combined. Fold in butterscotch chips.
Spread batter evenly in prepared pan. Bake until edges begin to pull away from sides of pan and a toothpick inserted in center comes out with just a few moist crumbs attached, 35 to 40 minutes. Cool completely in pan.
Lift bars from pan (using the foil to help). Peel off foil, and use a serrated knife to cut into 24 squares.
Recipe barely adapted from: Martha Stewart