This recipe is hugely popular and it's no wonder why- it truly is the Best Banana Bread Recipe. With a perfectly moist texture, a slightly crunchy top and room for mix-ins galore, I know you'll love it too!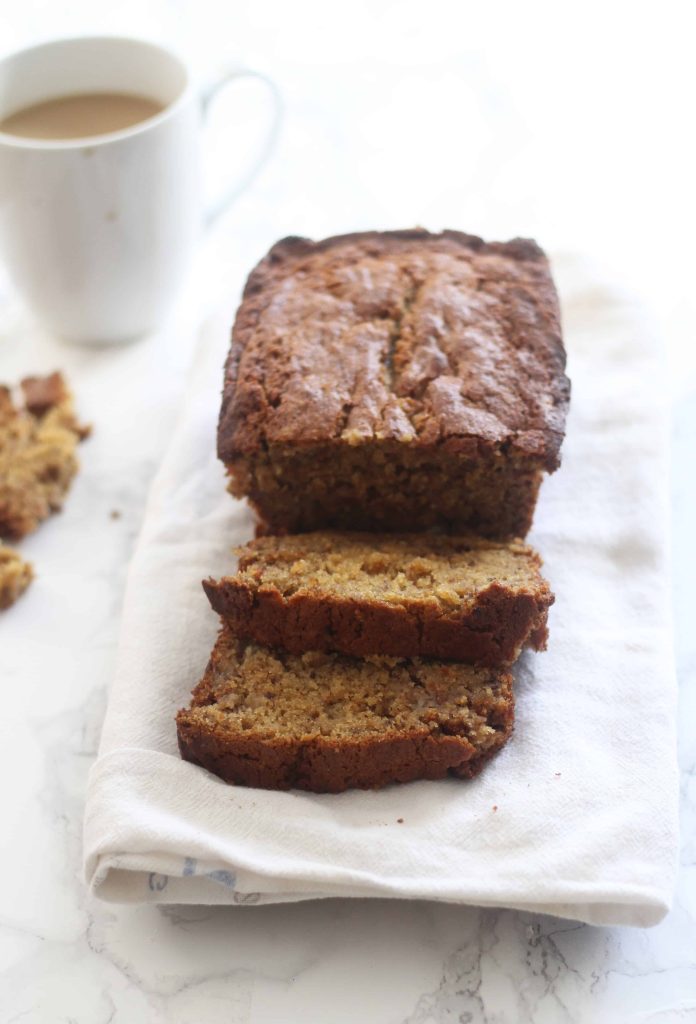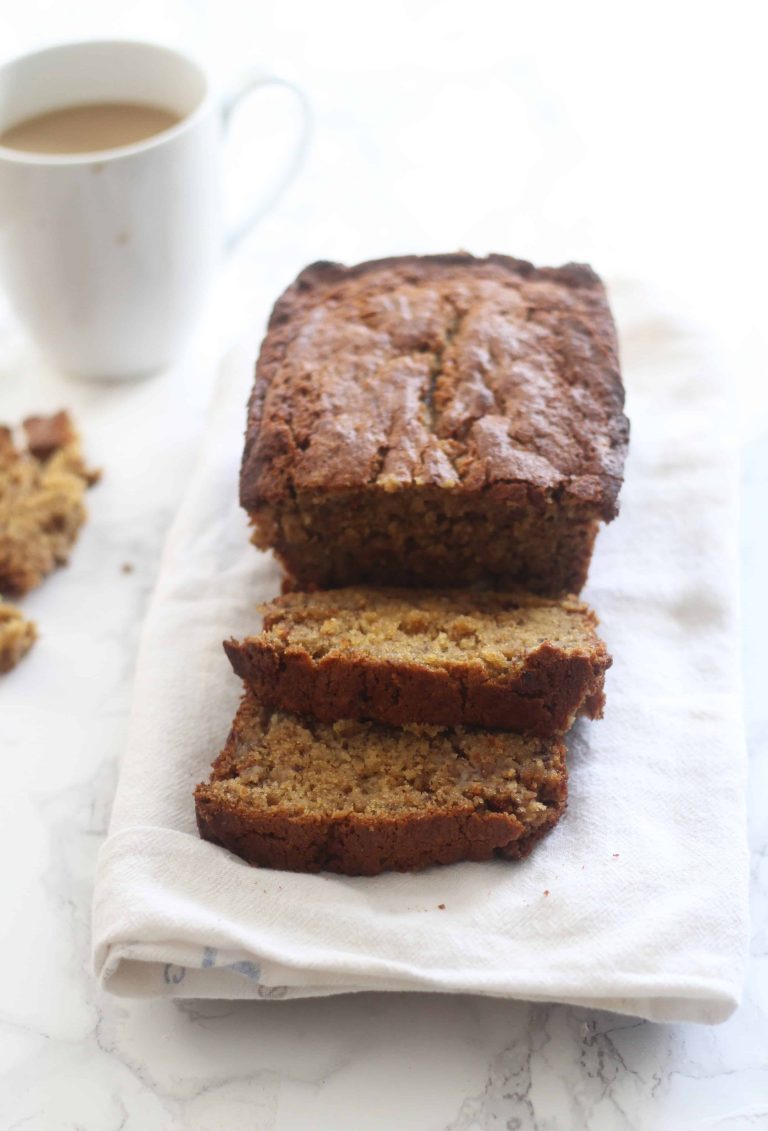 *Note- this recipe is by far the most popular on my blog so as of 11/11/16 I'm updating the photos a bit.
The recipe hasn't changed- it's still perfect! I will say that I've made it with whole wheat pastry flour with wonderful results, as well as with half or all coconut sugar replacing the white and brown.
Mini chocolate chips are a wonderful addition (I did a cup,) and you can bake this in an 8×8 square pan if you want to make more of a snack cake. (I'd just bake it for about 20-25 minutes instead!) Thanks for loving this as much as I do!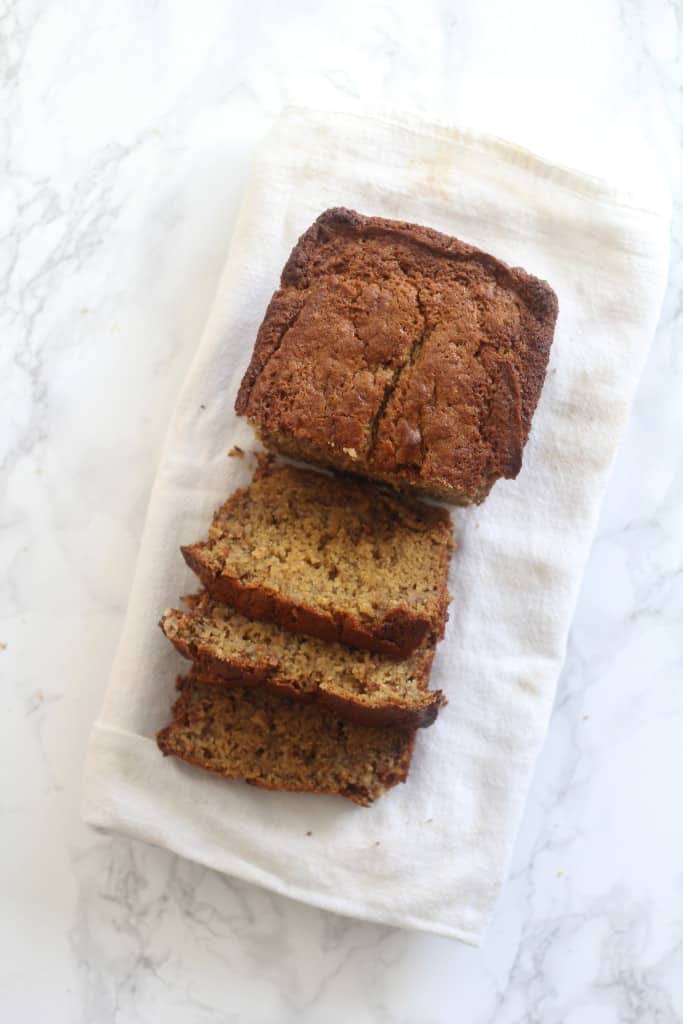 I wasn't going to share this recipe.
Even though I have honest to goodness baked no less than 6 loaves of this in the last 3 weeks, it just didn't seem blog-worthy.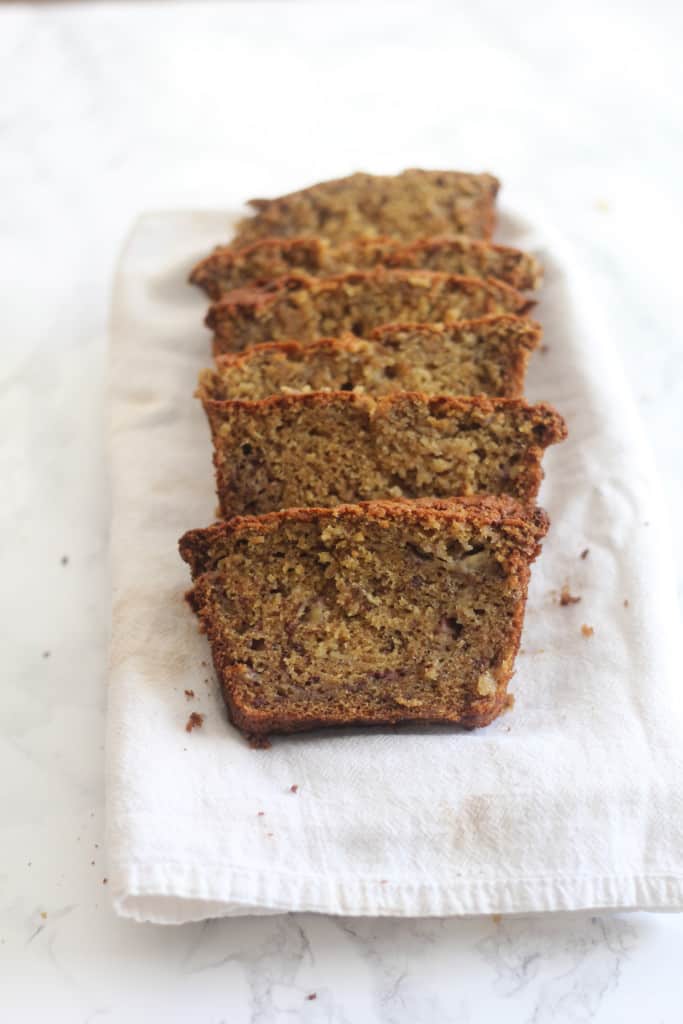 Not because it isn't fabulous (it truly is the BEST Banana Bread Ever,) but because it just seemed a little too boring and I honestly didn't think anyone needs another banana bread recipe.
But, each time I made it I shared slices with friends and family who all started writing me asking for the recipe. After emailing it 2 or 3 times I decided I'd just blog it anyway even if none of you want another banana bread recipe.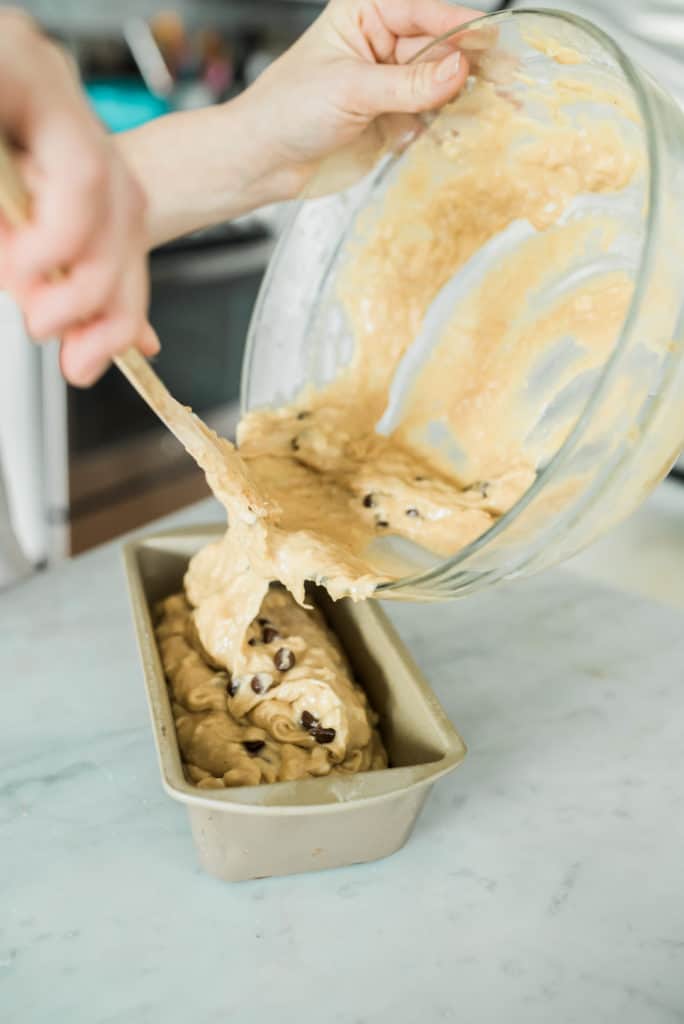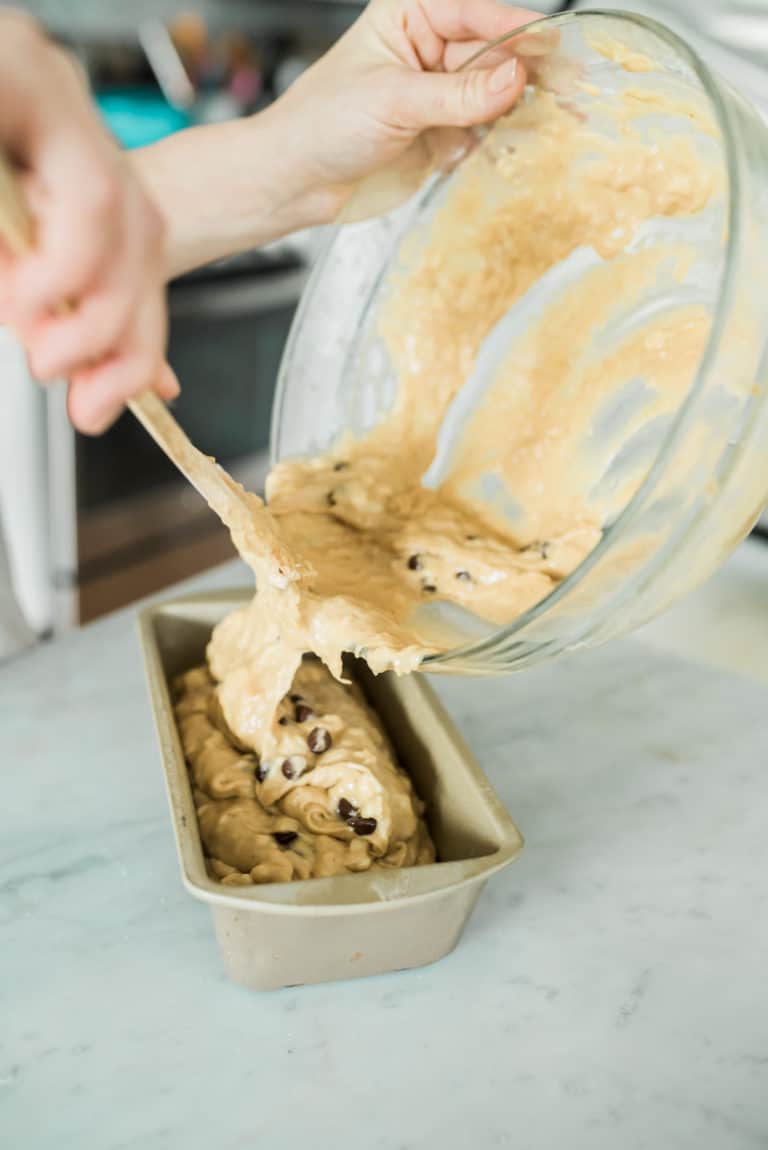 This recipe is easy as can be, one bowl, and comes out perfectly every time. It is the most moist, flavorful, melt-in-your mouth banana bread and I just adore it. So much so that I cannot have it in the house anymore because I'm addicted.
I usually make 2 or 3 loaves at a time as it's the perfect gift for new parents, (I brought a loaf to my friend who just had a baby a couple weeks ago,) it's just the thing to offer guests, and have you ever had a banana bread sundae? (It's way too good.)
"Can you freeze banana bread?"- YES! Go ahead and double the recipe, make two loaves, and freeze one wrapped well and freeze for up to 2 months.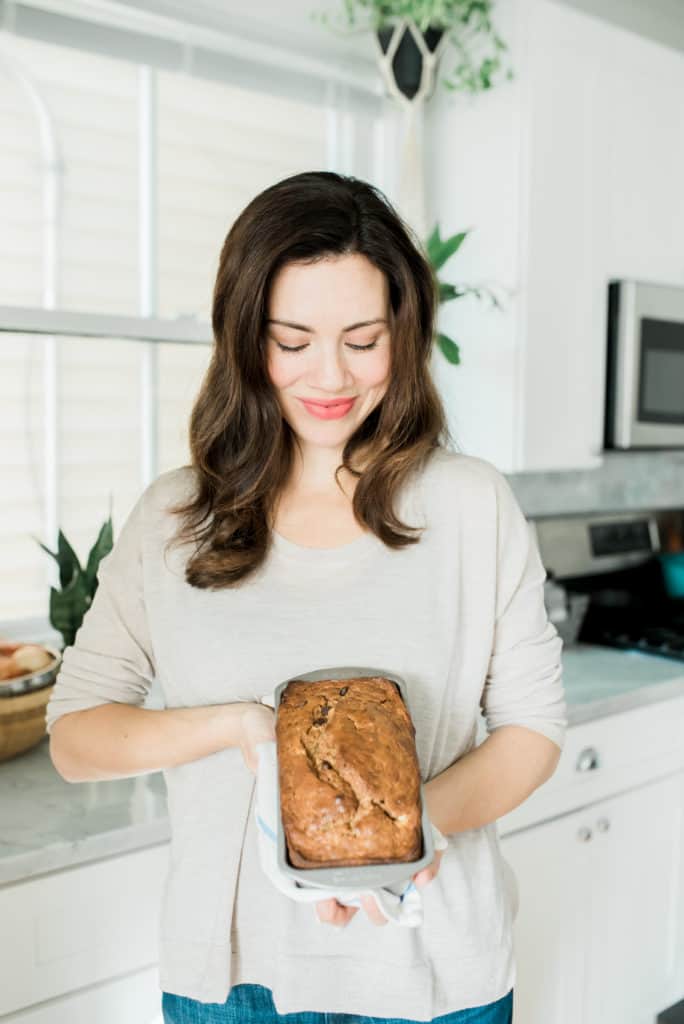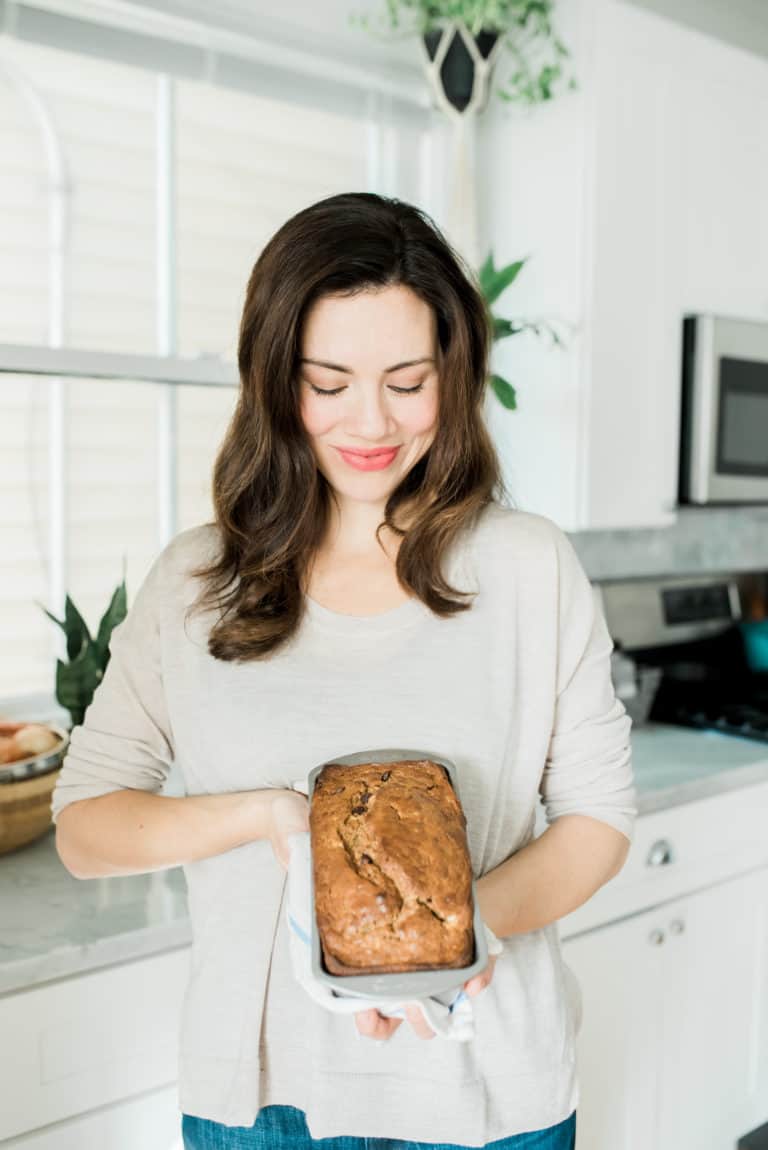 If you love this recipe, you have to try my Easy One-bowl Pumpkin Bread which is just and easy and amazing.
Also- did you know you can bake this recipe in jars to make for the cutest and yummiest gifts??
Looking for another delicious recipe with fruit or veggies inside? Check out these Fudgy Zucchini Brownies!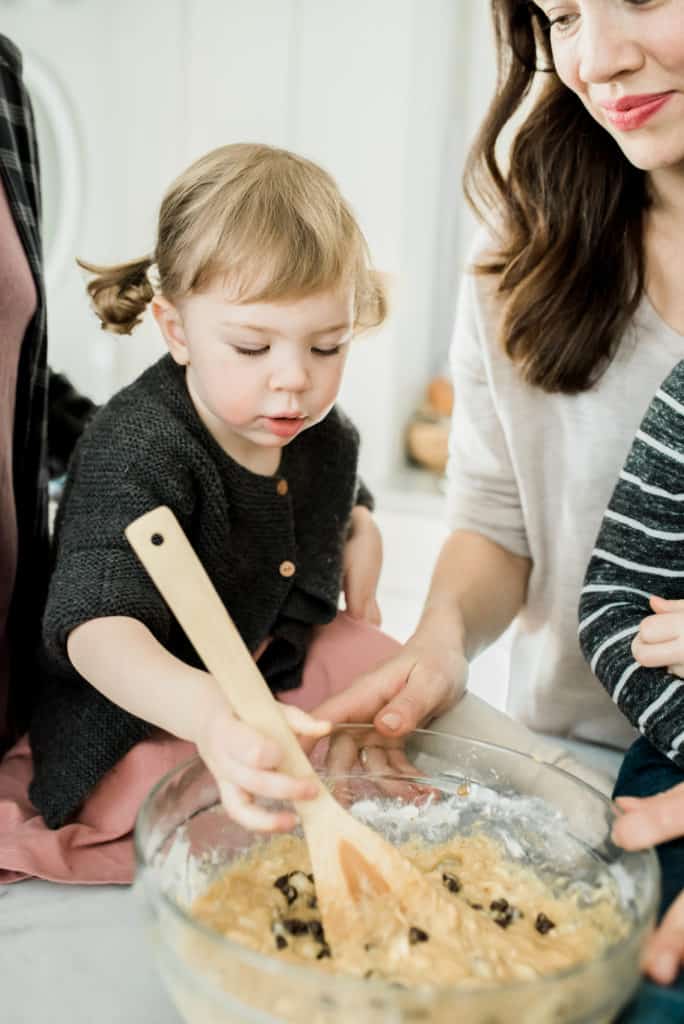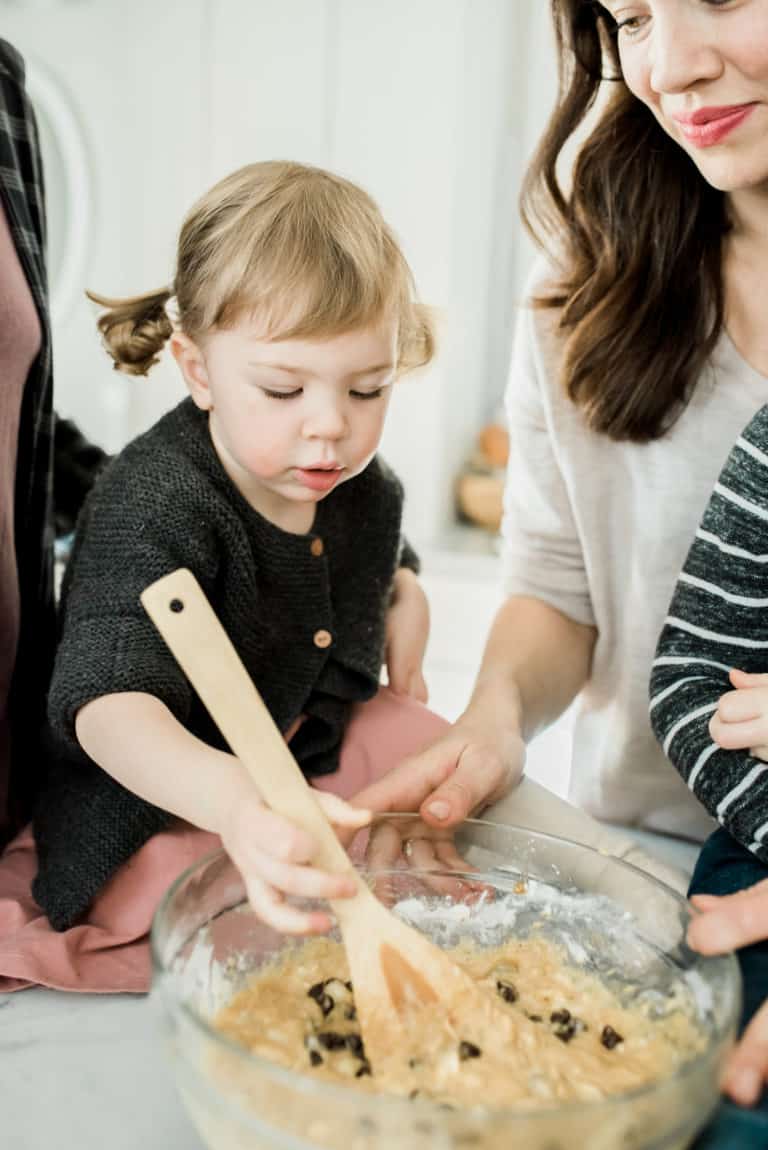 (Above pics from the baking photoshoot we did with Ashley Summers Photography a few months ago baking this bread! See the full post here.)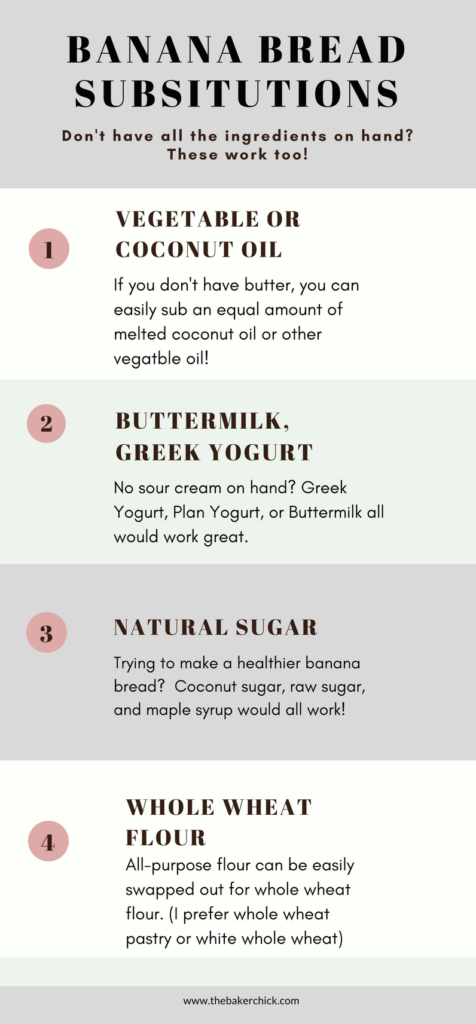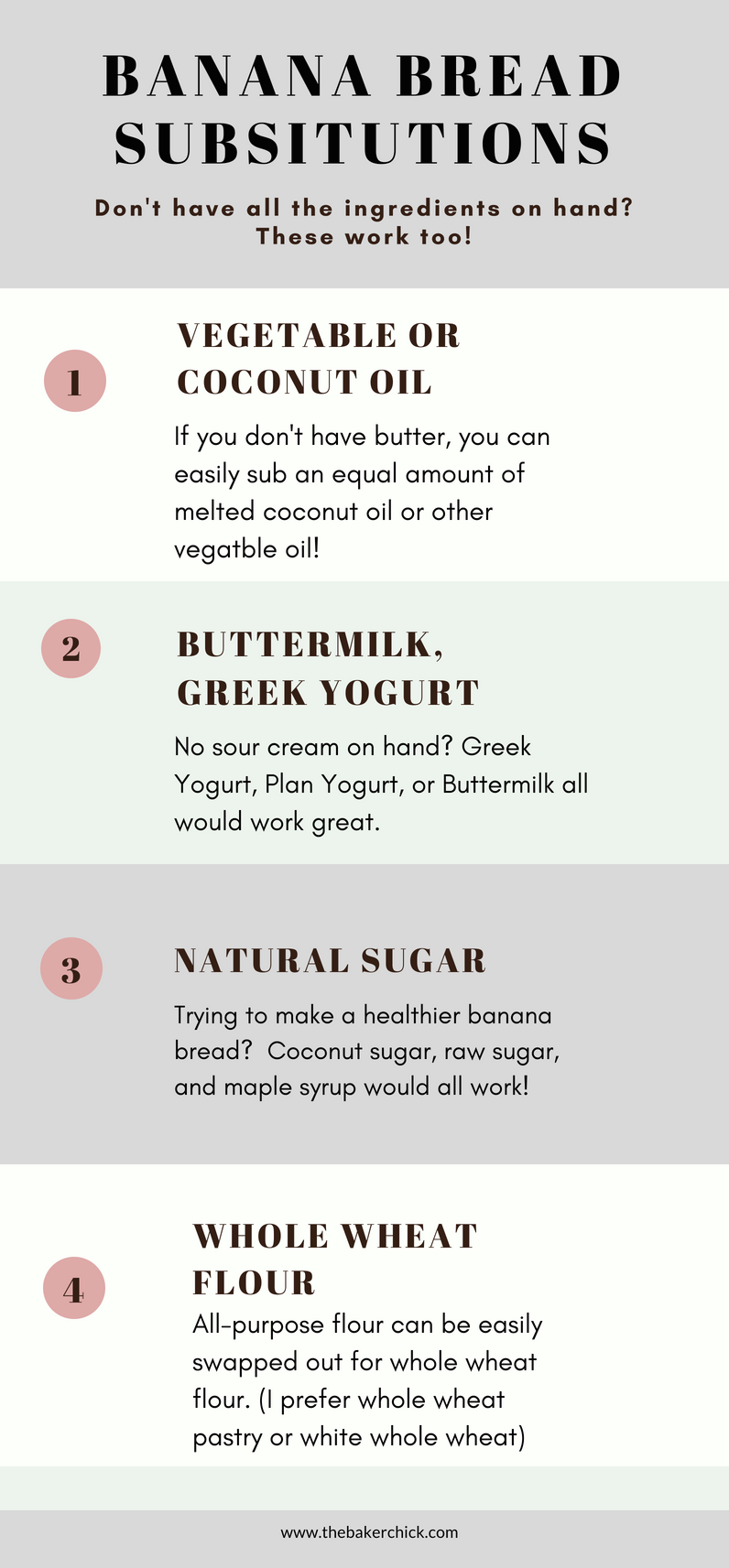 How to make the best Banana bread recipe: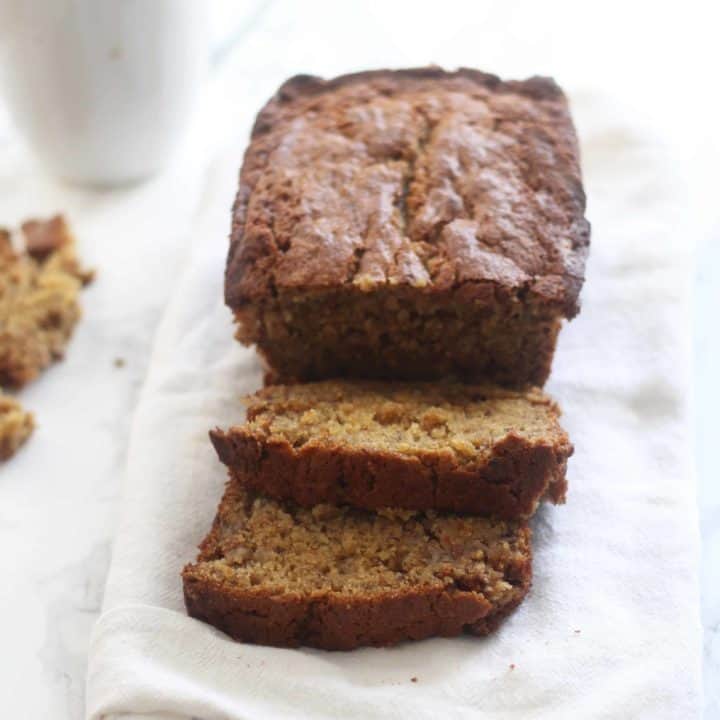 The Best Banana Bread Recipe (ever.)
Total Time:
1 hour
5 minutes
The best banana bread ever, this recipe is super easy, adaptable, and delivers great results every time!
Ingredients
1 stick of butter, melted (1/2 cup)
1/2 cup white sugar
1/2 cup brown sugar
2 eggs
2 teaspoons vanilla extract
1 1/2 cups all purpose flour
1 teaspoon baking soda
1/2 teaspoon salt
1/2 cup of sour cream or greek yogurt*
3 very ripe bananas, mashed (I usually use medium-large sized ones)
Instructions
Preheat oven to 350F. Grease or spray a 9 inch loaf pan, set aside
In a large bowl whisk together the melted butter, and sugars. Add the eggs one and a time and vanilla and whisk until smooth.
Sprinkle the flour, baking soda and salt over the butter mixture and stir to mix until just combined. Fold in the bananas and sour cream.
Pour batter into prepared pan and bake 60 minutes or until crust is golden brown and a toothpick inserted into the center comes out clean. Cool until warm before serving.
Notes
*I have used sour cream, greek yogurt, regular yogurt and buttermilk in this recipe and they all yield awesome results. I usually heap the sour cream into the measuring cup so it's just a little over-full.

Recipe adapted from: All Recipes
Nutrition Information:
Amount Per Serving:
Calories:

170
Pin the image below to save the recipe for the Best Banana Bread Recipe.