Happy Friday!! It's gross and rainy today and I unfortunately don't have a new recipe to share. Today's nastiness was preceded by a couple perfect days and I wanted to be outside more than I wanted to be in the kitchen. That paired with feeling a bit under the weather means you're getting random updates today instead! :)
I've been meaning to do a "Life lately on Instagram" post for awhile and I'm pairing it with a little update on some new features on the blog that my wonderful designer Shay has put into place!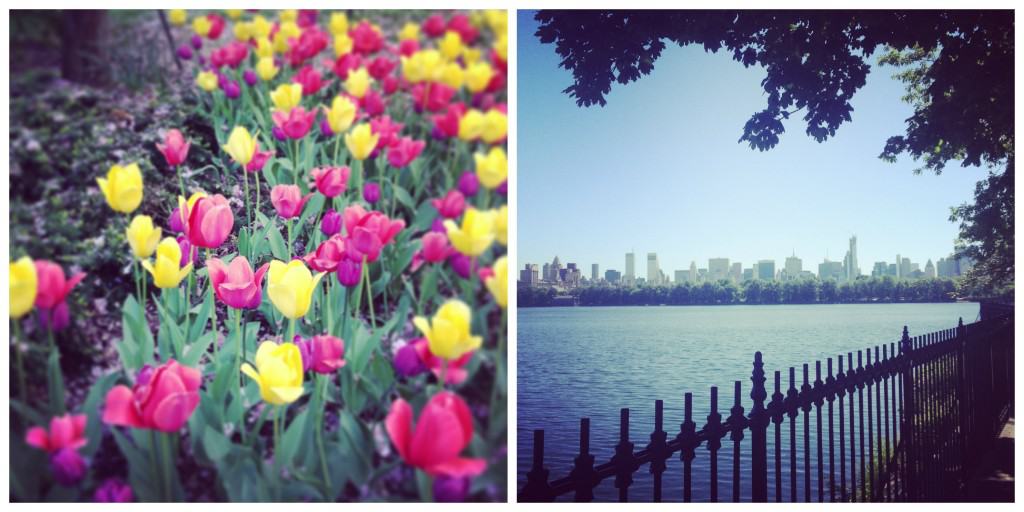 Two pretty spring moments in NYC. That second pic is near the Resivoir at Central Park- so picturesque.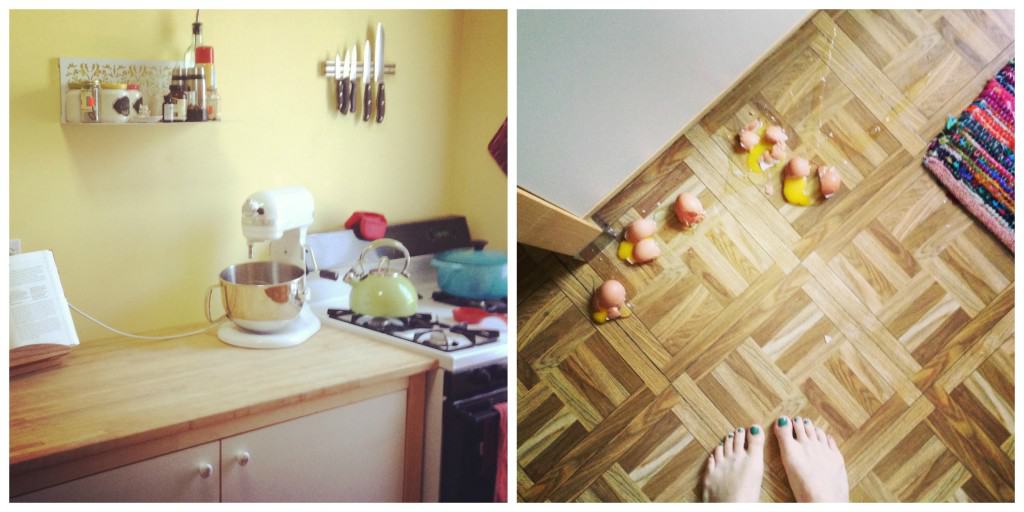 That's my Itty-bitty kitchen! And a egg disaster. Wah wah.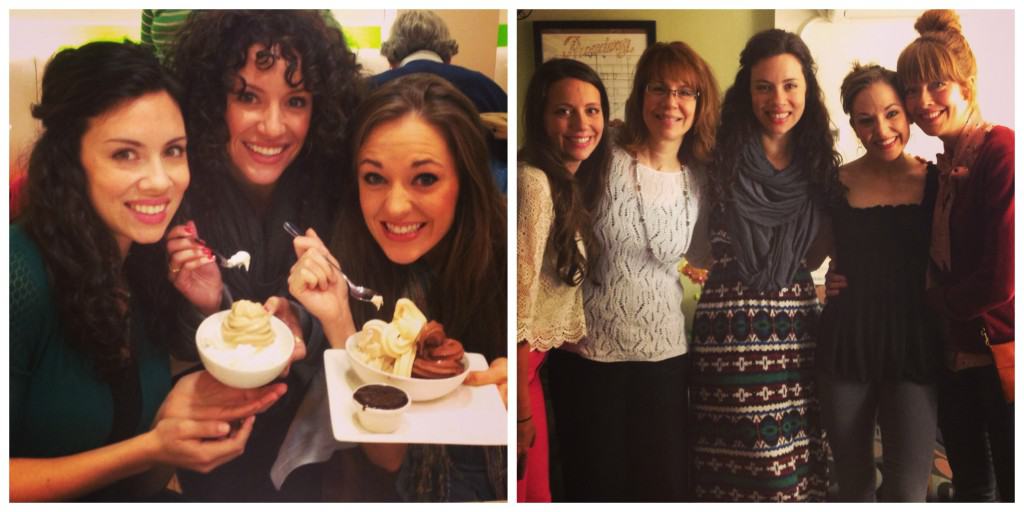 My dear talented friend Laura has been nominated for a TONY for her performance in Cinderella on B'way!! On the left- our friend Natalie and I took her out for Fro-yo on her nomination day. (It's become a tradition.) On the right- in the dressing room after the show with my mama and sisters.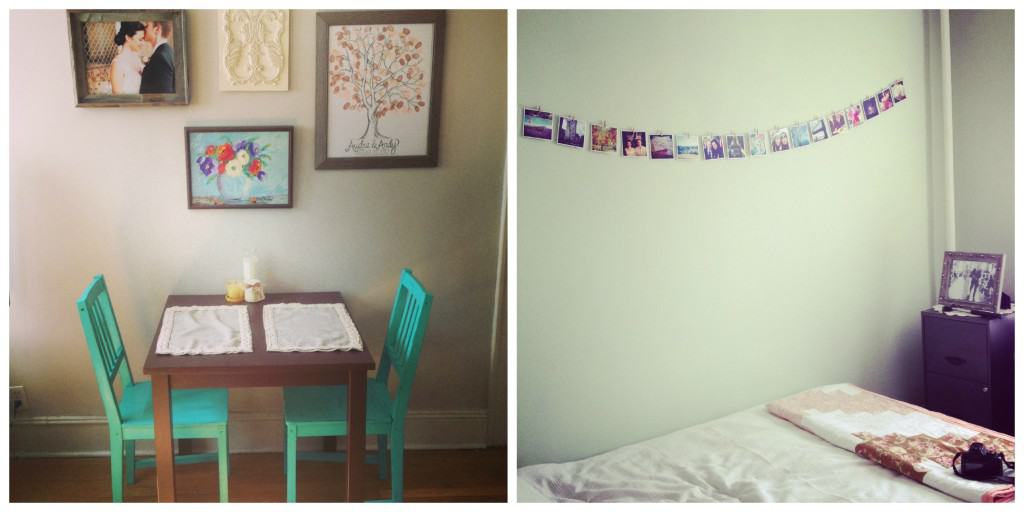 Here are a couple DIY projects I've attempted lately- on the left- a re-finished and distressed those chairs- I love the pop of color. On the right- I ordered some of my instagram pics and made a little clip on collage thing. It gives our guest room a nice touch huh?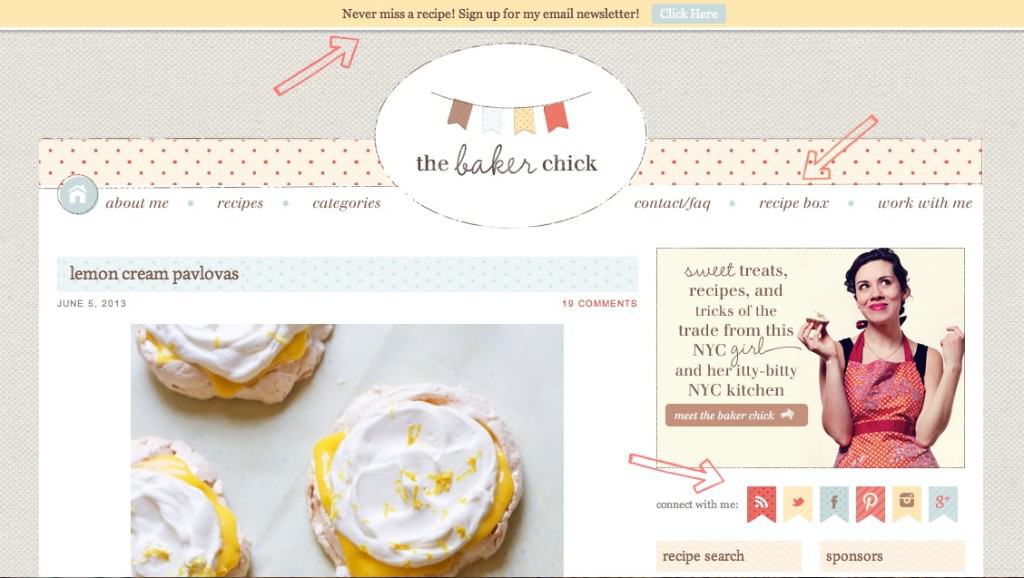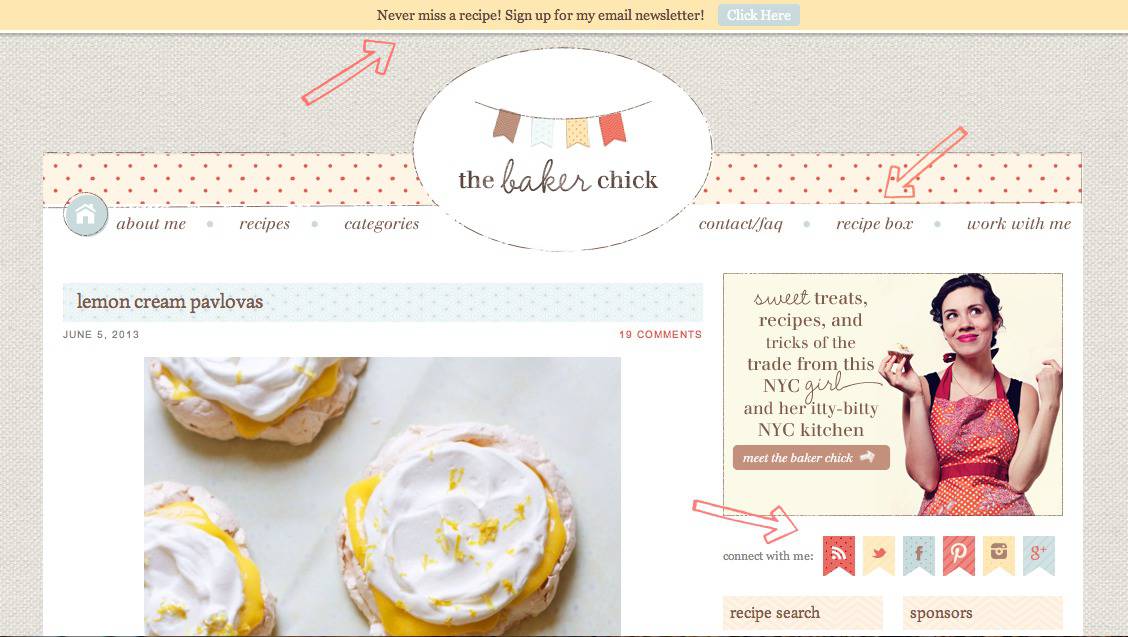 And for the blog updates- notice that I have a new bar on the top of the screen making it an easy reminder to sign up for my email newsletter! In the top menu bar- you can see that I've added a "Recipe Box" tab which is for all you Ziplist users! Also- I've added buttons to connect with me on Instagram and Google+!
You will also notice a footer that we added with my instagram feed as well as some popular posts. Fresh and new!!
Have a wonderful weekend folks! :)