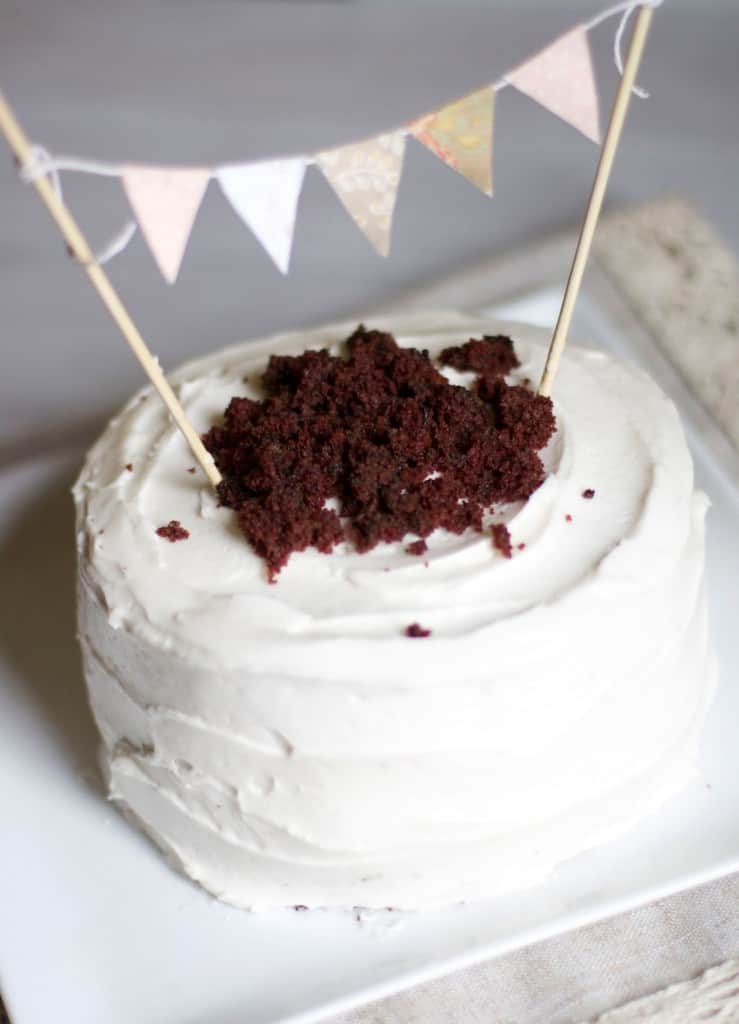 Throughout my year and a half of blogging, I've gotten several requests from readers asking for specific types of recipes. One that I haven't done nearly a good enough job of following through with is baking more vegan/dairy free treats. On any given day, I have the baking basics on hand, (eggs, butter, flour, etc.) so shopping for special ingredients isn't in the cards. But- vegan girlfriends don't turn 30 every day- so I knew I had to make my dear friend Emily something special.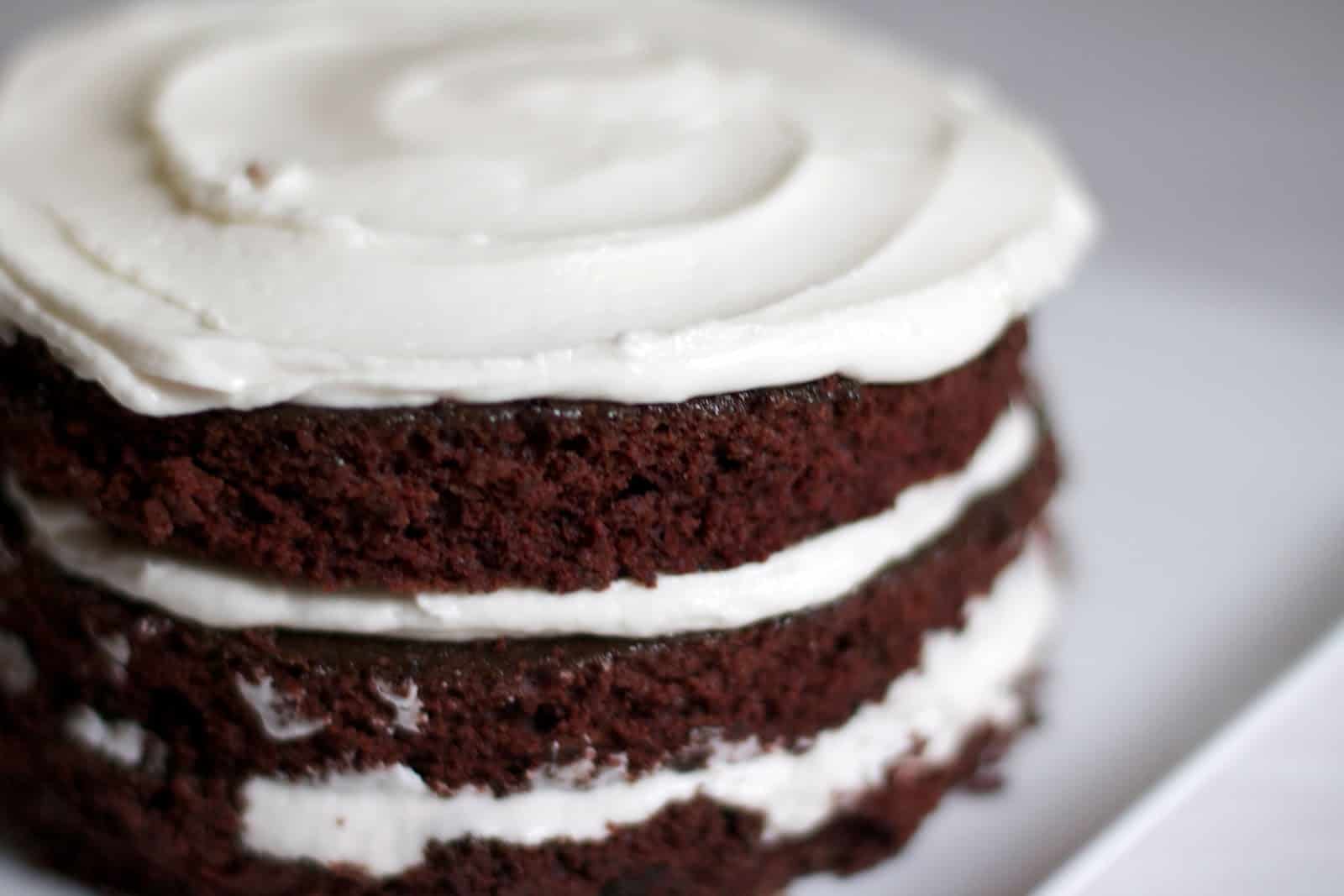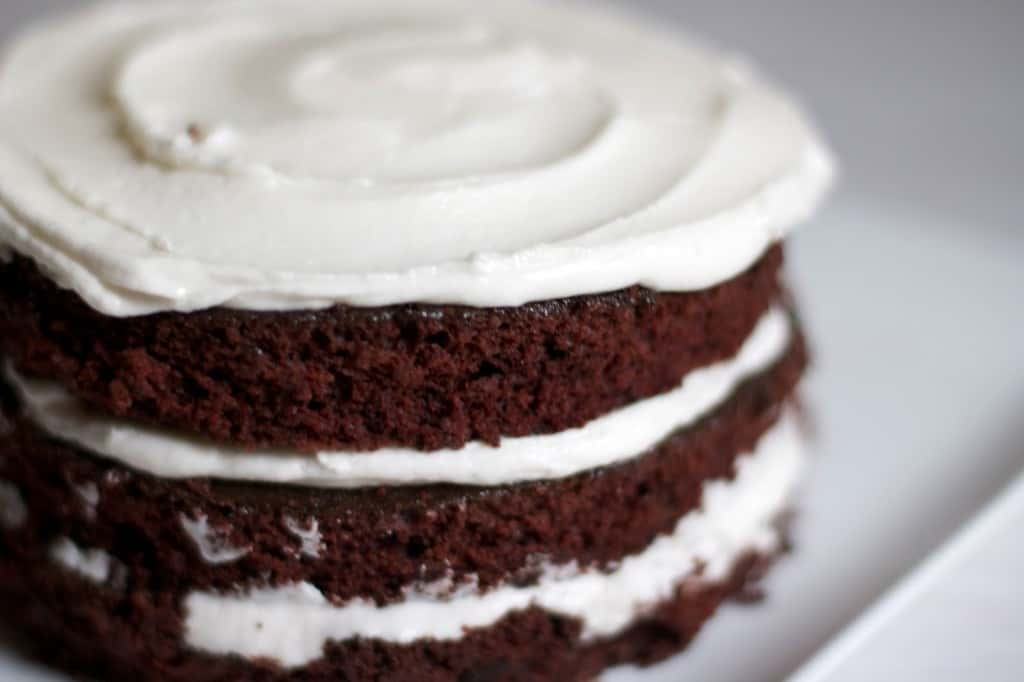 You may not beleive me until you try it, but this chocolate cake is SO good- you'd never know it was dairy free. It is full of rich chocolatey flavor, moist, soft and perfectly crumbly. And best of all- there are no weird/special ingredients so you can make it without any extra preparation.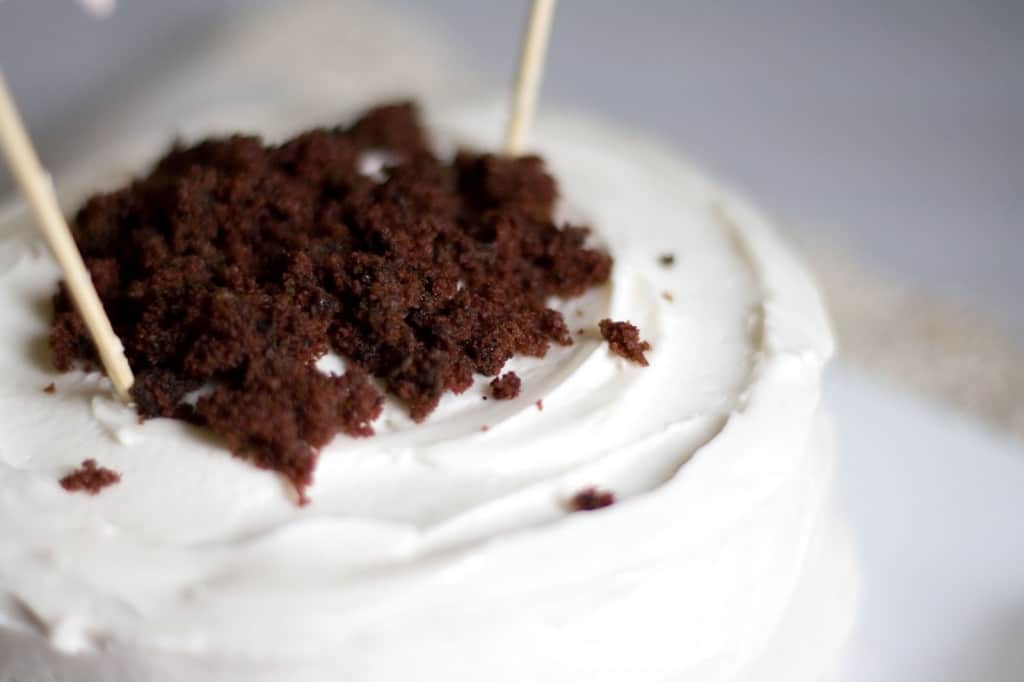 To assemble this cake, I used some of the techniques I learned from my Milk Bar Monday project. I baked the whole cake in a quarter sheet pan, and stamped out layers with a 6 inch cake ring. (I didn't want the finished product to be too big. ) The bottom layer was made of smushed together scraps, and the whole thing was frozen for about an hour to help it all stay solid before I frosted it.
I wanted the cake to have a rustic feel, so I spread the frosting on simply and sprinkled some extra crumbs on top. The frosting was delicious and creamy and the perfect counterpart to this cake. I will be keeping this recipe around for awhile, and I think it would be great as cupcakes too. If you have a vegan friend or family member or if you just like really good chocolate cake, this recipe is a winner!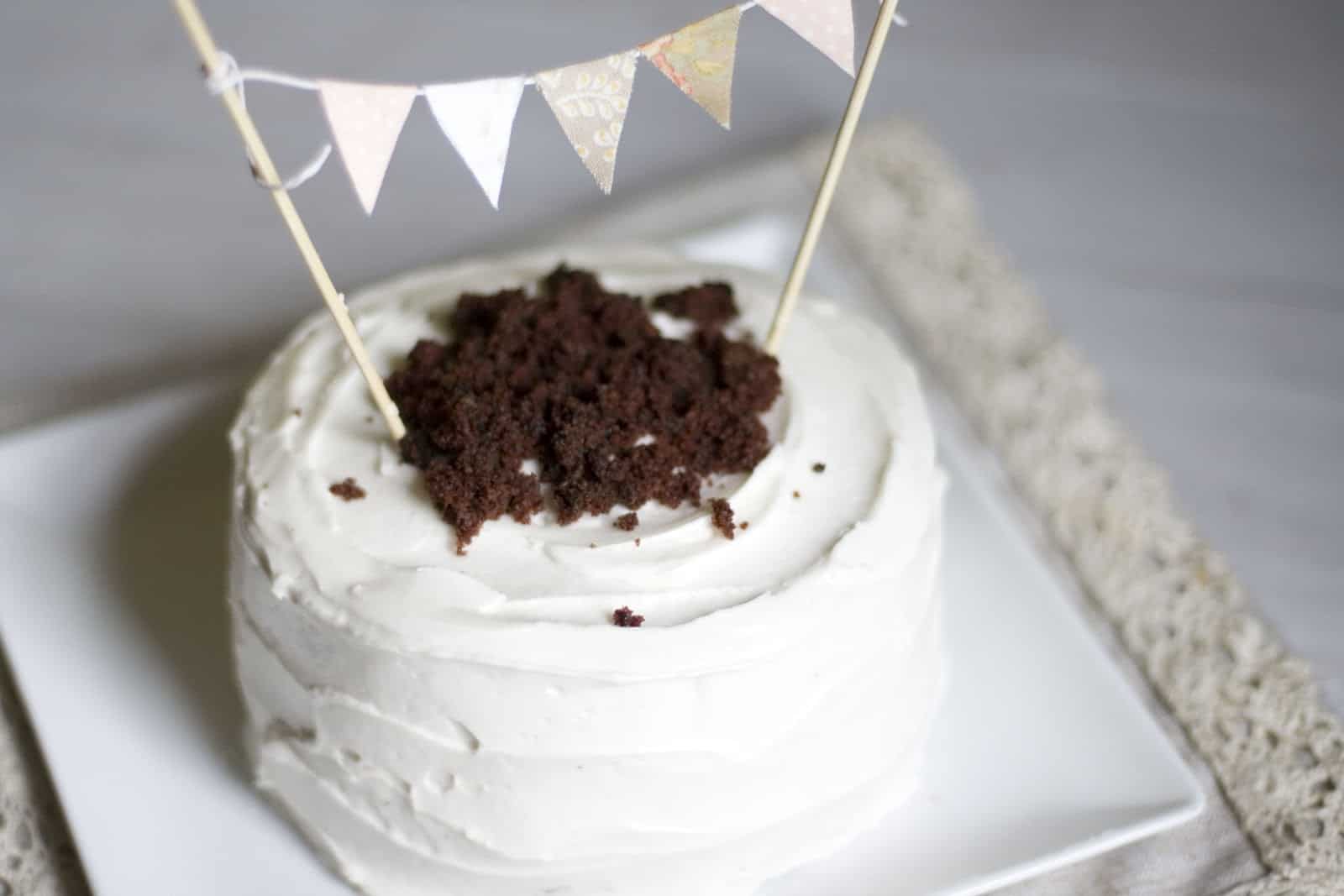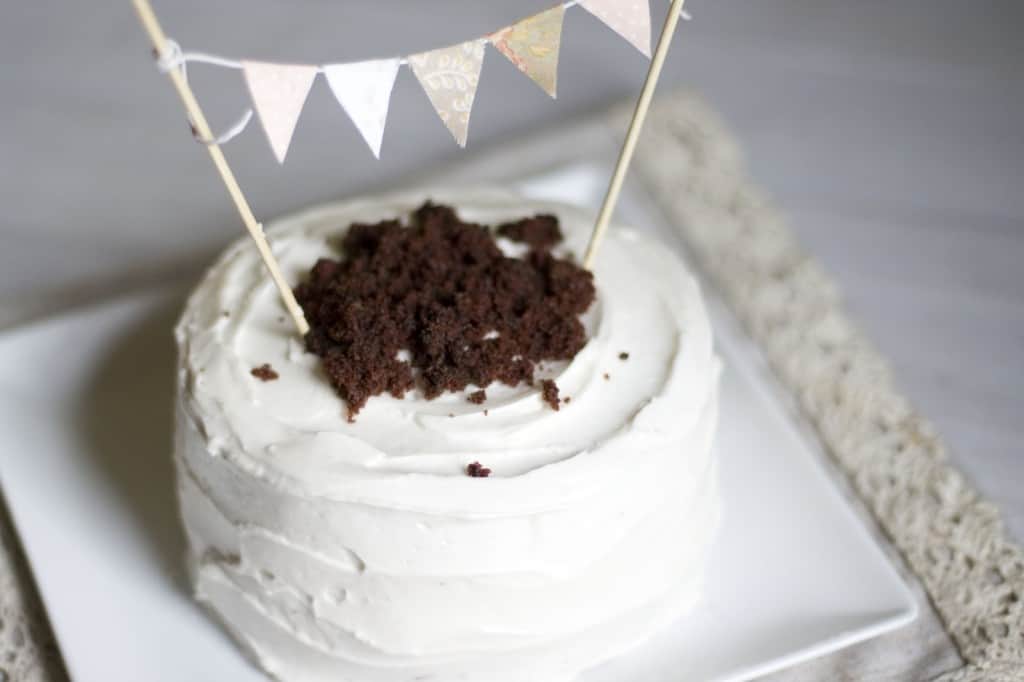 PS- Do you want to know how to make a cute flag cake topper like the one above? I'm posting a how-to tutorial on Friday!!
Vegan Chocolate Cake with Fluffy Vegan Vanilla Buttercream
Ingredients
vegan chocolate cake with fluffy vegan vanilla buttercream
yields one quarter sheet pan cake
cake:
ingredients
1½ cups all-purpose flour
1 cup granulated sugar
¼ cup cocoa powder
1 teaspoon baking soda
½ teaspoon salt
⅓ cup vegetable oil
1 teaspoon vanilla extract
1 teaspoon distilled white vinegar
1 cup water
frosting:
1 cup nonhydrogenated shortening
3½ cups powdered sugar, sifted if clumpy
1½ teaspoons vanilla extract
¼ cup plain soy milk or soy creamer
Instructions
Preheat oven to 350 degrees F (175 degrees C). Lightly grease a quarter sheet pan or a 9x5 inch loaf pan
Sift together the flour, sugar, cocoa, baking soda and salt. Add the oil, vanilla, vinegar and water. Mix together until smooth.
Pour into prepared pan and bake at 350 degrees F (175 degrees C) for 20-25 minutes- or until a cake tester comes out clean. Remove from oven and allow to cool.
For frosting:
Beat the shortening until fluffy. Add the sugar and beat for about 3 more minutes.
Add the vanilla and soy milk, and beat for another 5 to 7 minutes until fluffy.
Notes
*Note- the original recipe is for a 9x5 loaf pan and suggests baking it 45 minutes. Since my version is baked in a thin pan- it will take much less time. I recommend peeking at 20 minutes and then every few minutes after that if you need more time. My oven runs hot!
Recipe adapted from All Recipes