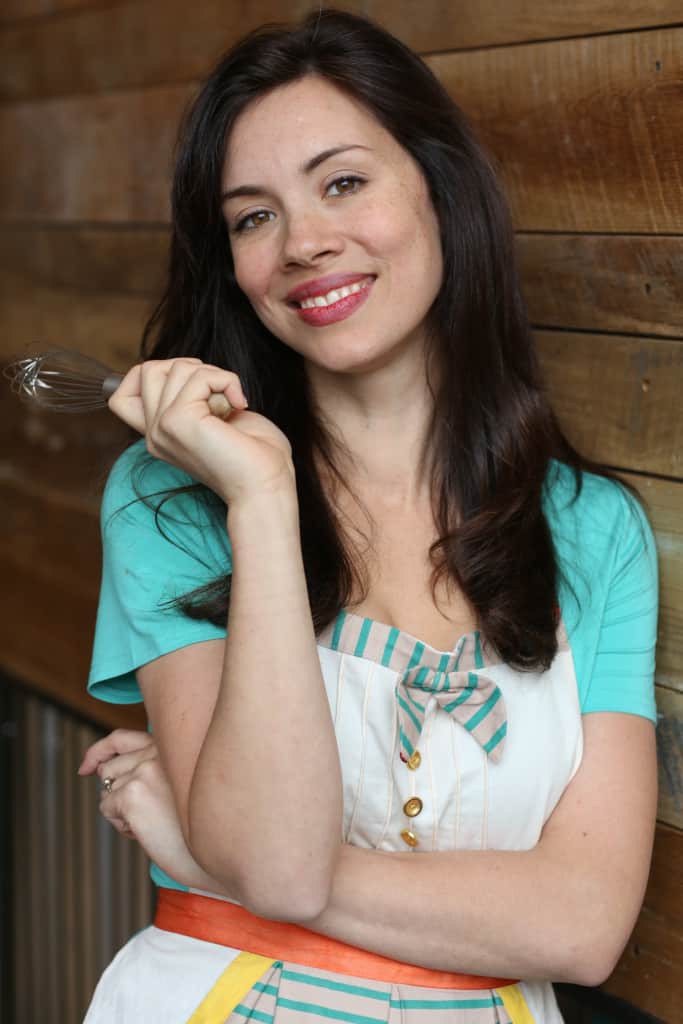 Hello- I'm Audra, aka The Baker Chick, aka the writer/recipe maker/photographer for this blog!
Originally a Cheesehead from Wisconsin, I've been living the city life in New York since 2006, working as an actor for several years and teaching myself to bake in my itty-bitty kitchen.
The Baker Chick began in 2011, and if you've been reading from the beginning, you have been a part of my adventures from  getting engaged, married, traveling the world, and in January 2014, becoming a mama when my husband Andy & I welcomed our sweet little Hugo James.
This blog is many things, but first and foremost a virtual recipe book, my journal with notes and stories about the delicious things I prepare in my kitchen. What started as a hobby to document my baking hits and misses has become something I love and value. Thank you so much for reading!
---
Here you will find:
Recipes (mostly sweet, sometimes savory)
Baking tips and tricks I have compiled over the years
The Mama Bird section of the blog is devoted to my newest full time job, raising my little boy in the city.