Peanut Butter Miso Cookies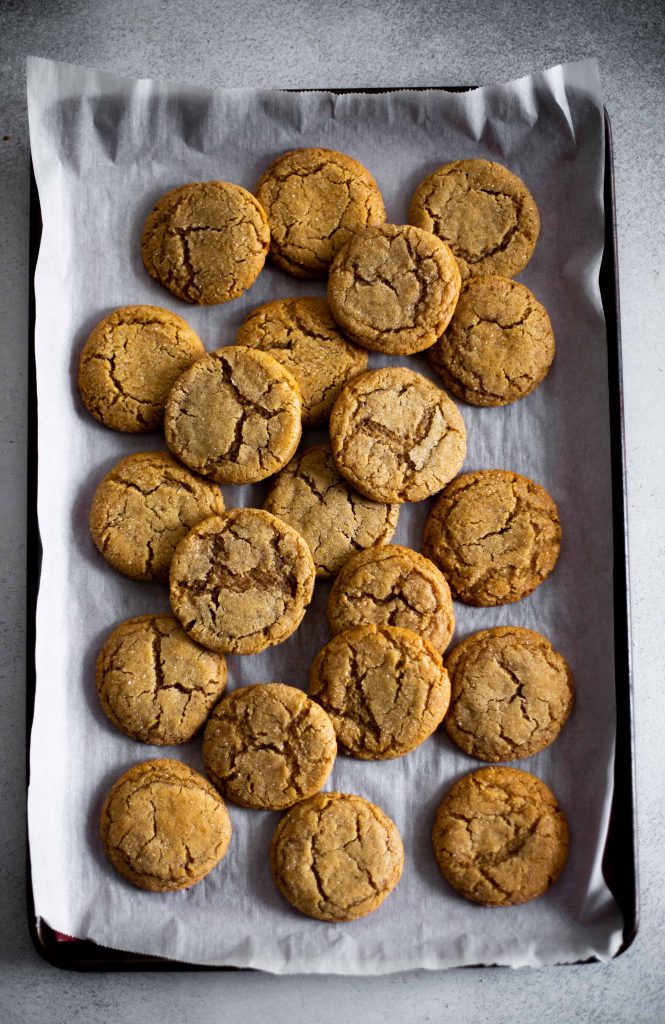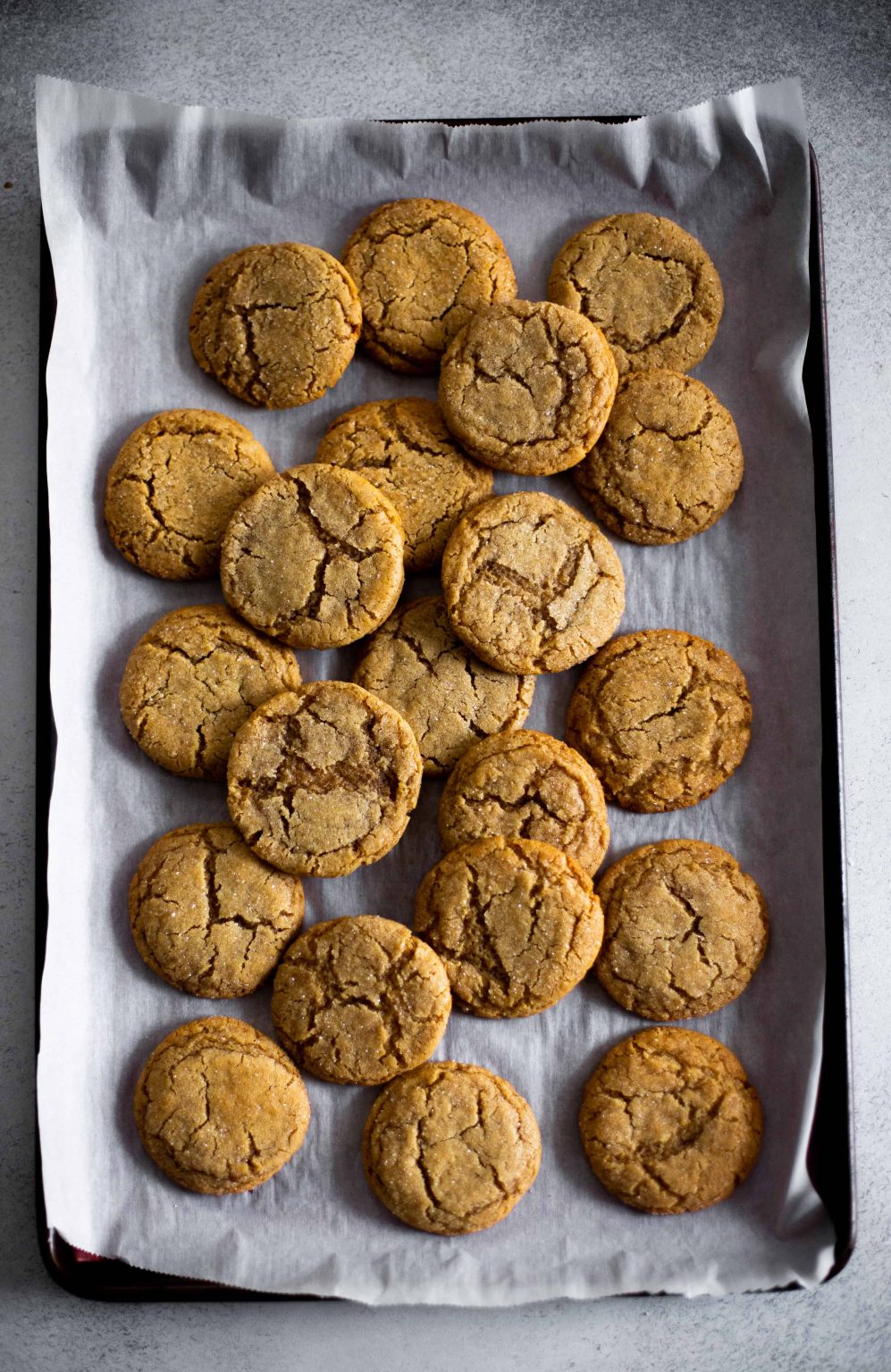 If I love a recipe so much that I made it 4 times in a week, I take that as a sign it's time to share it with you. These Peanut Butter Miso Cookies may be the best cookie I have ever had, and well, I've had a lot of cookies.
They are:
Both sweet & salty with a hard to describe umami flavor from the addition of white miso paste in the cookie dough
Easy to make and ready to bake in 10 minutes. (Though you can chill or freeze the dough to bake later as well!)
The most perfect textured cookies with crispy edges and unbelievably chewy middles that only get better the next day.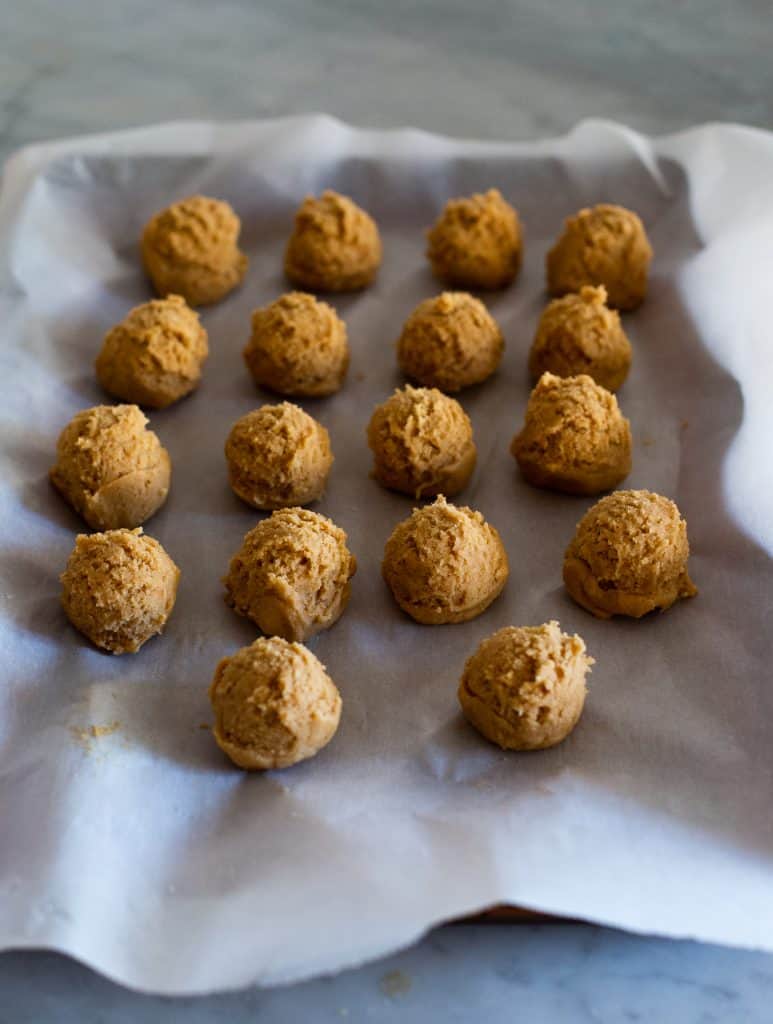 What is Miso anyway?
In a nutshell, it's fermented soybean paste, a salty, slightly sweet and just a tad funky ingredient used to take many savory (and sweet,) recipes to the next level. These cookies are no exception. When mixed with creamy, salty peanut butter the miso paste creates the most perfect flavor and texture that only gets more pronounced as the cookies sit.
Do I need to chill the dough before baking?
Well, the original recipe from the New York Times suggests chilling the dough for a minimum of 2 hours or overnight so the flavors can marry and become more pronounced. But I am telling you I tried a variety of combos of "aging" the dough in the 4 times I made these last week, and I truly didn't notice much of a difference from the dough that sat in the fridge overnight or the dough I baked right away. The chilled dough may have resulted in a slightly thicker cookie, but the texture of the cookies when baking right away was also a 10/10 so I can't say one way is better than the other.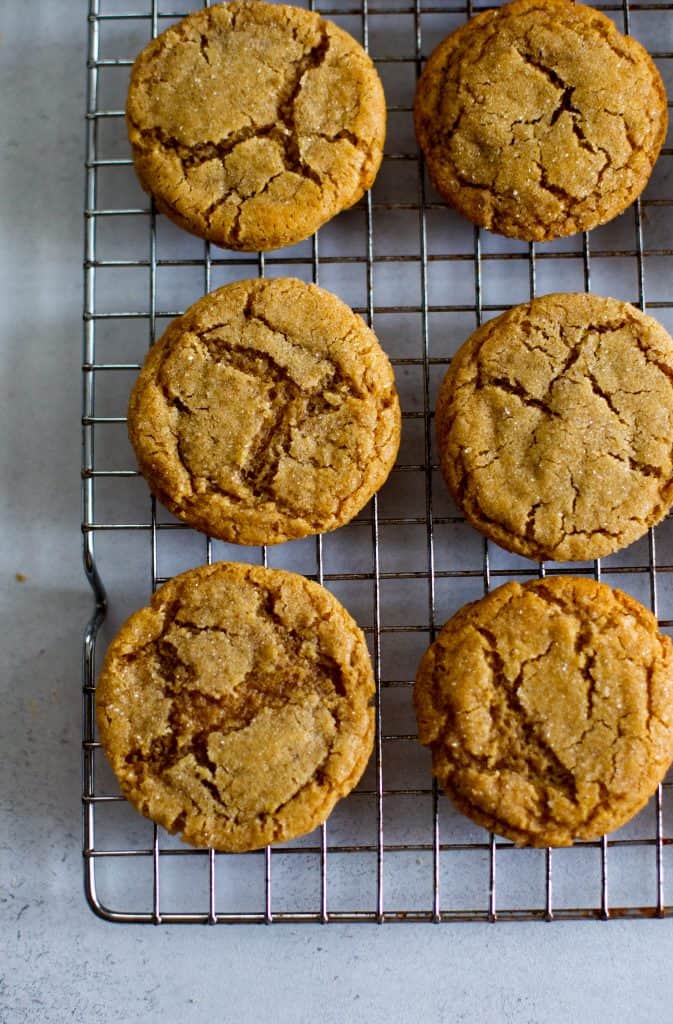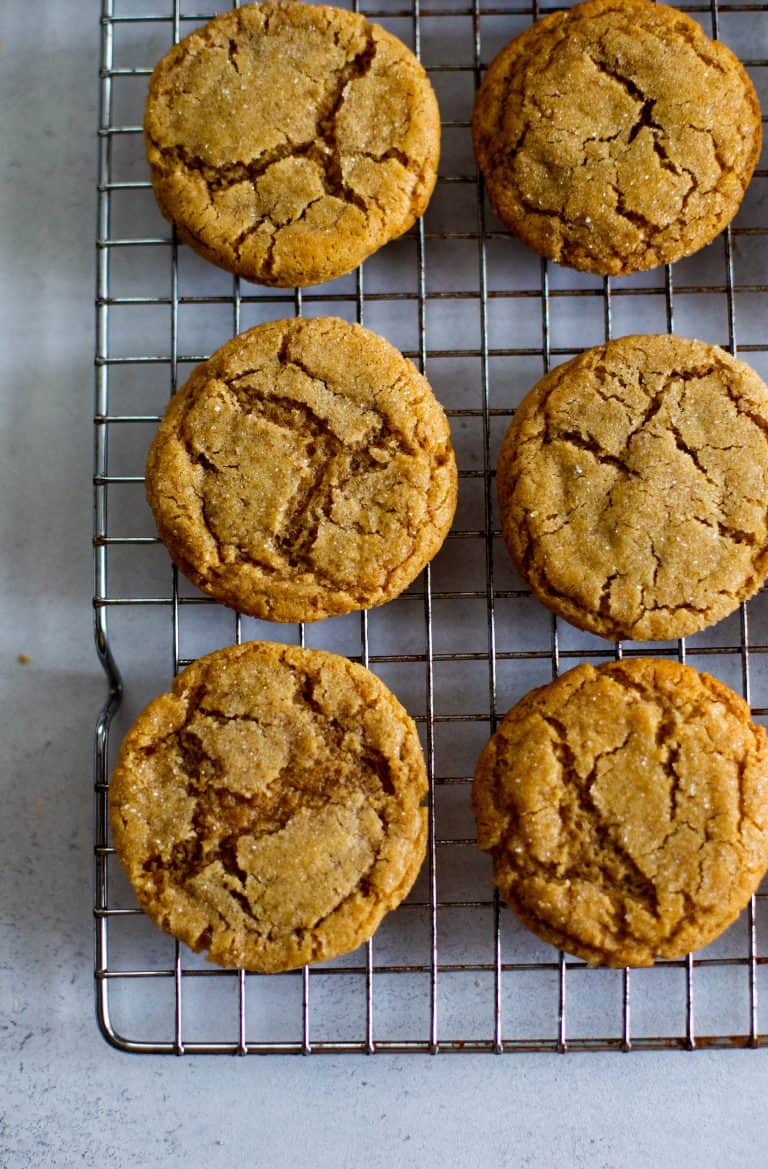 Ingredients you need for Peanut Butter Miso Cookies:
Butter
Brown Sugar
Creamy Peanut Butter
White Miso Paste
Vanilla
Egg
Flour
Baking powder/soda
(Notice there is no addition of salt- both peanut butter and miso are inherently salty so they truly don't need any more. The sweet/salty balance is perfect!)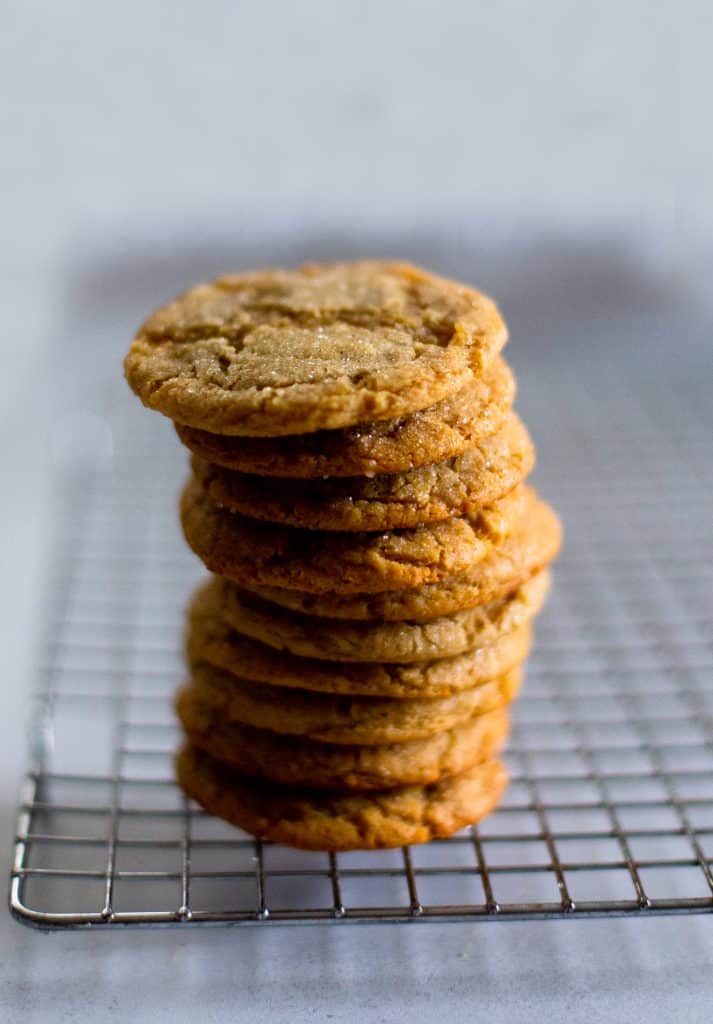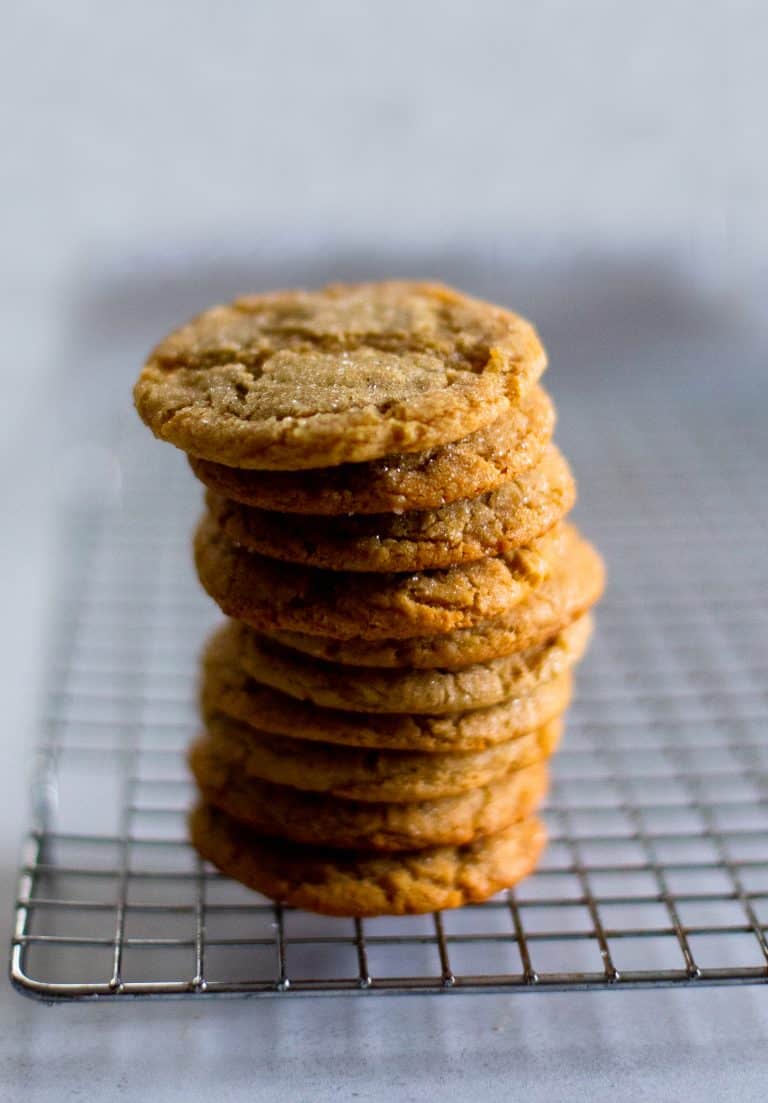 Can I use Crunchy Peanut Butter?
Again, the original recipe calls for crunchy peanut butter but I don't use that and generally don't prefer the texture of nuts in my baked goods, so I stuck with creamy and I couldn't imagine changing a thing. Truly these are perfect.
Can these be made with vegan butter/oil/shortening?
I don't have a lot of experience baking with butter alternatives, and I really don't recommend making changes that could greatly alter the texture of these. There were some reviews of the original recipe that had luck with gluten free flour though!
How do I get my cookies to have those crinkles on top?
These cookies have always gotten crinkles just on their own, but one tip from the original recipe that I love doing with my cookies is giving the pan a good bang in then oven about 2-3 mins before they are done. You can usually tell it's time because they have expanded and begun to puff up. The bang creates some nice deep crinkles, and then I give one more after removing them from the oven. They are so beautiful!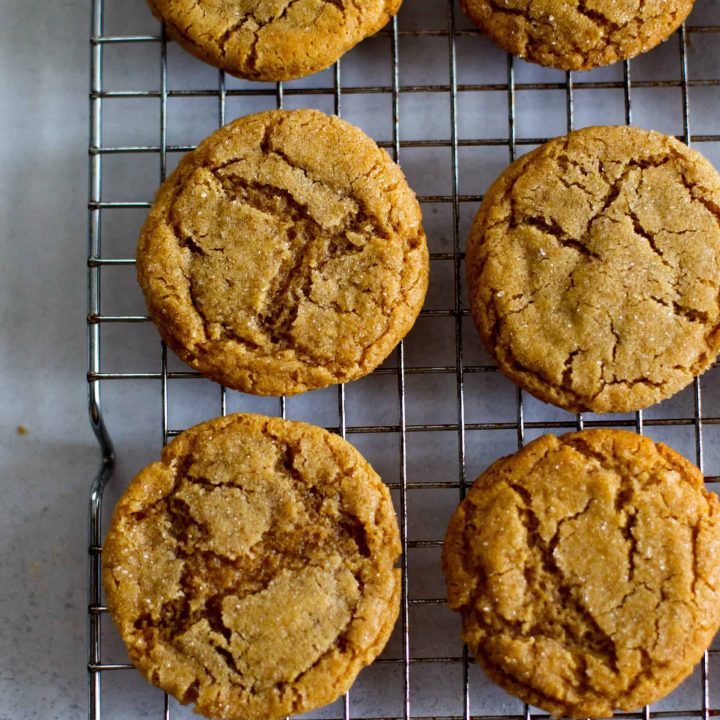 Peanut Butter Miso Cookies
The best peanut butter cookies you'll ever have, they are chewy, sweet & salty perfection!
Ingredients
1 3/4 cups (225 grams) all purpose flour
3/4 tsp. baking soda
1/2 tsp. baking powder
1 stick (115 grams,) of unsalted butter, softened
1 cup (220 grams) of brown sugar, packed
1/4 cup (60 ml) creamy peanut butter*
1/3 cup (80 ml) white miso paste*
1 large egg
1 1/2 teaspoons vanilla extract
1/2 cup (100 grams) white sugar for rolling
Instructions
In a small bowl combine the flour, baking powder & baking soda. Set aside
In a large mixing bowl using an electric mixer, (or stand mixer with paddle attachment,) cream together the butter and brown sugar until smooth and fluffy.
Add in the peanut butter and miso paste, mixing in medium high speed until well combined.
Add the egg and vanilla and continue to mix until smooth, scraping the bowl down as needed.
Sprinkle the flour mixture on top of the wet ingredients and mix on low speed until the dough comes together with no dry spots or clumps. (But don't over-mix!)
Scoop the dough into 1 1/2 inch balls (18-20,) and roll in the white sugar.
Either chill the cookie dough ball in the fridge or freezer to bake later, or bake right away at 350F. These cookies take about 10-12 minutes total to bake in my oven , but after 9 minutes I open the oven and give the pan a good bang which helps create the crackly top, then continue to bake for about 2 minutes more. Once the edges feel set, take the cookies out and give the pan one more good bang.
Notes
*I prefer creamy peanut butter, but crunchy is also great to use if you want a little extra texture.
*Reviews of the original recipe said using red miso paste has also resulted in great cookies, but I prefer white miso.
Recipe adapted from the NYT Food
Nutrition Information:
Yield:

18
Serving Size:

1
Amount Per Serving:
Calories:

130