Perfect Chocolate Chip Cookies For Two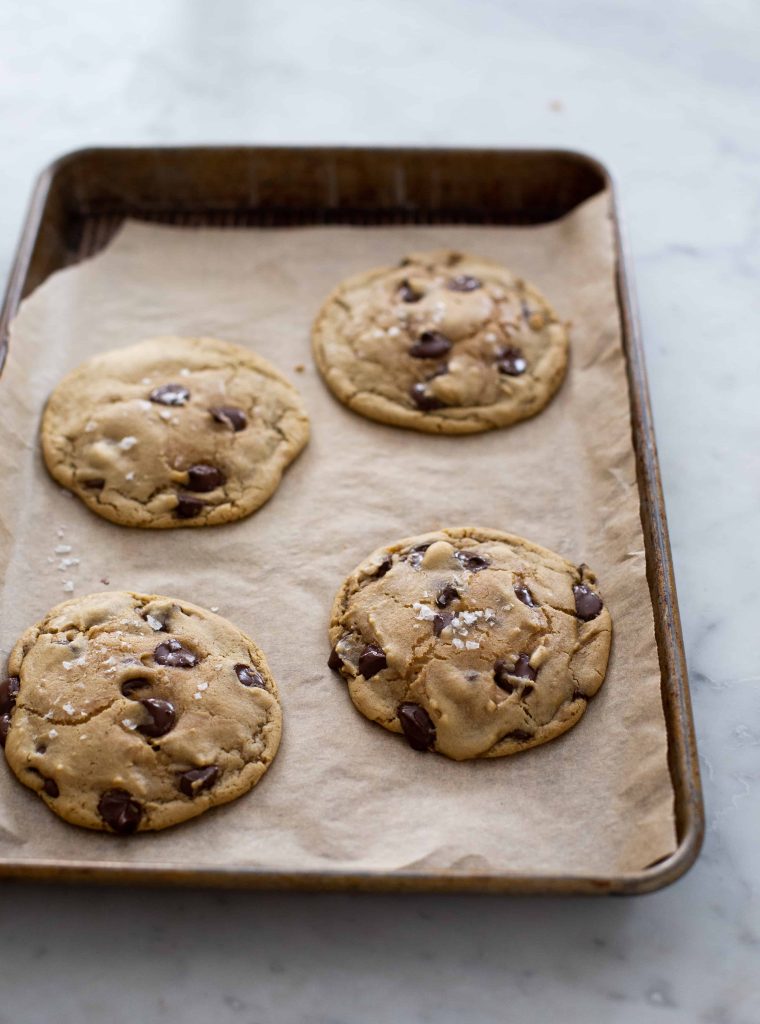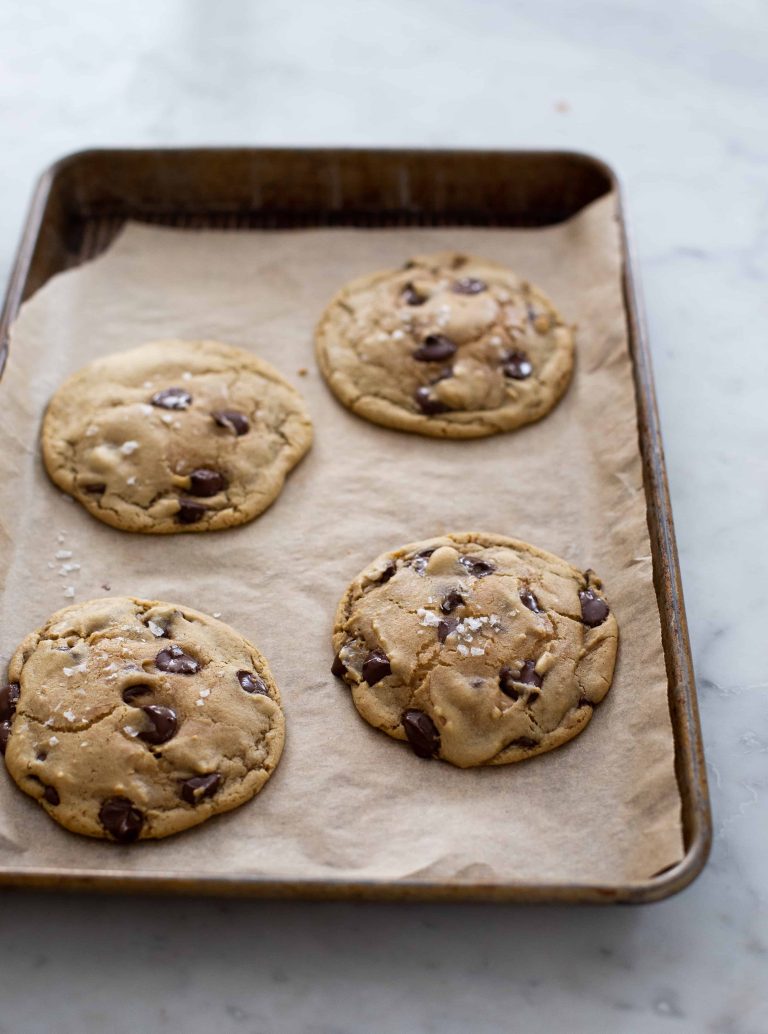 We've all been there. Your sweet tooth is taking over and there are no sweet treats to be found. You don't want to make a big batch or a dozen cookies but you want…just a perfectly small batch of cookies.
If you happen to have the basic chocolate chip cookie ingredients on hand- brown sugar, butter, chocolate chips etc, you are all set to whip these up quickly.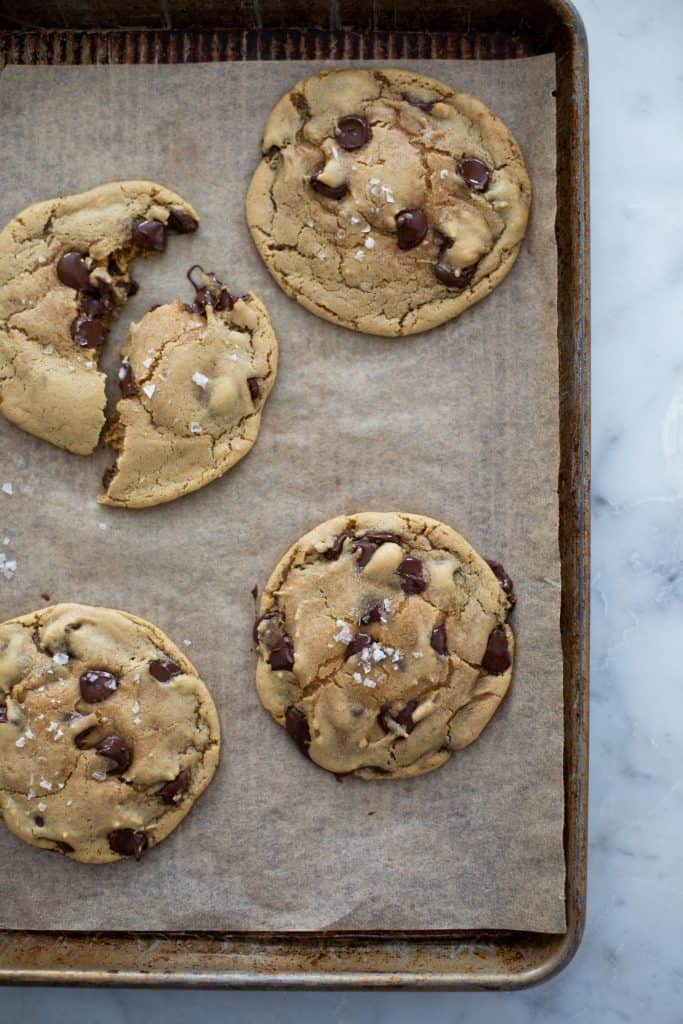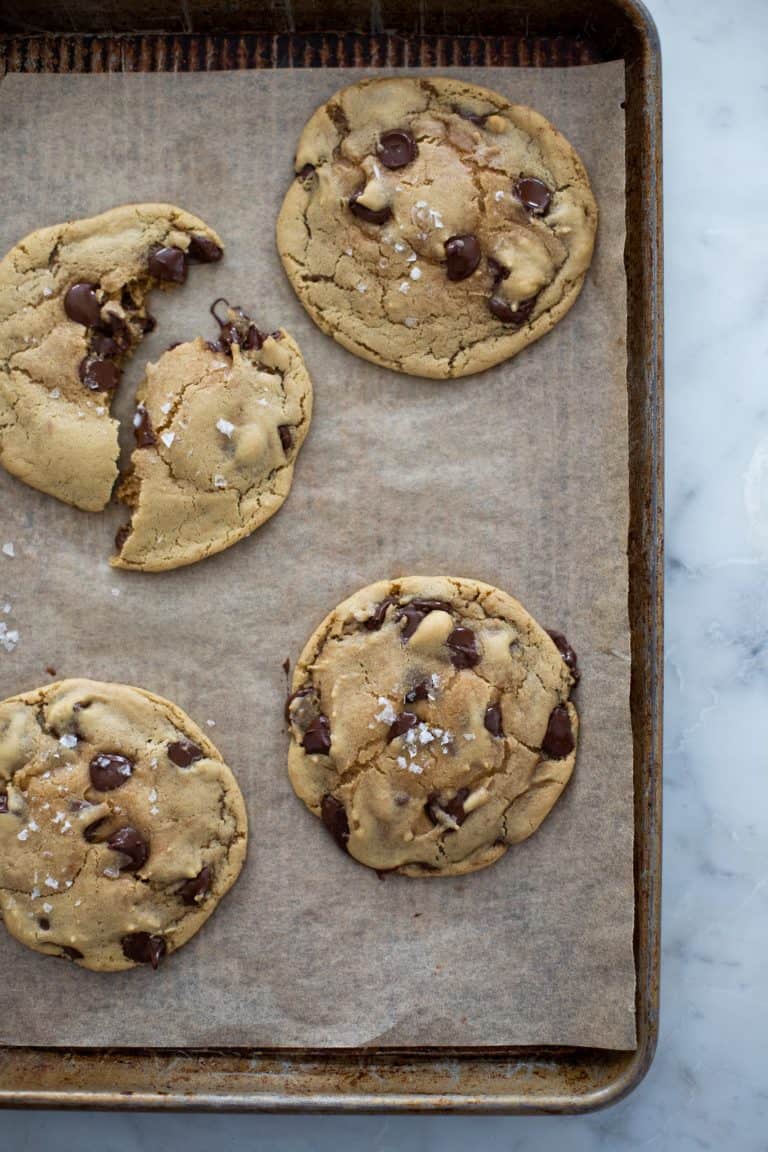 This recipe makes the perfect amount of cookies for just one or two people! It's a great recipe that is simple and bakes up quickly. It yields 2 jumbo cookies, 4 large cookies or 6 smaller ones- the perfect to share or enjoy yourself!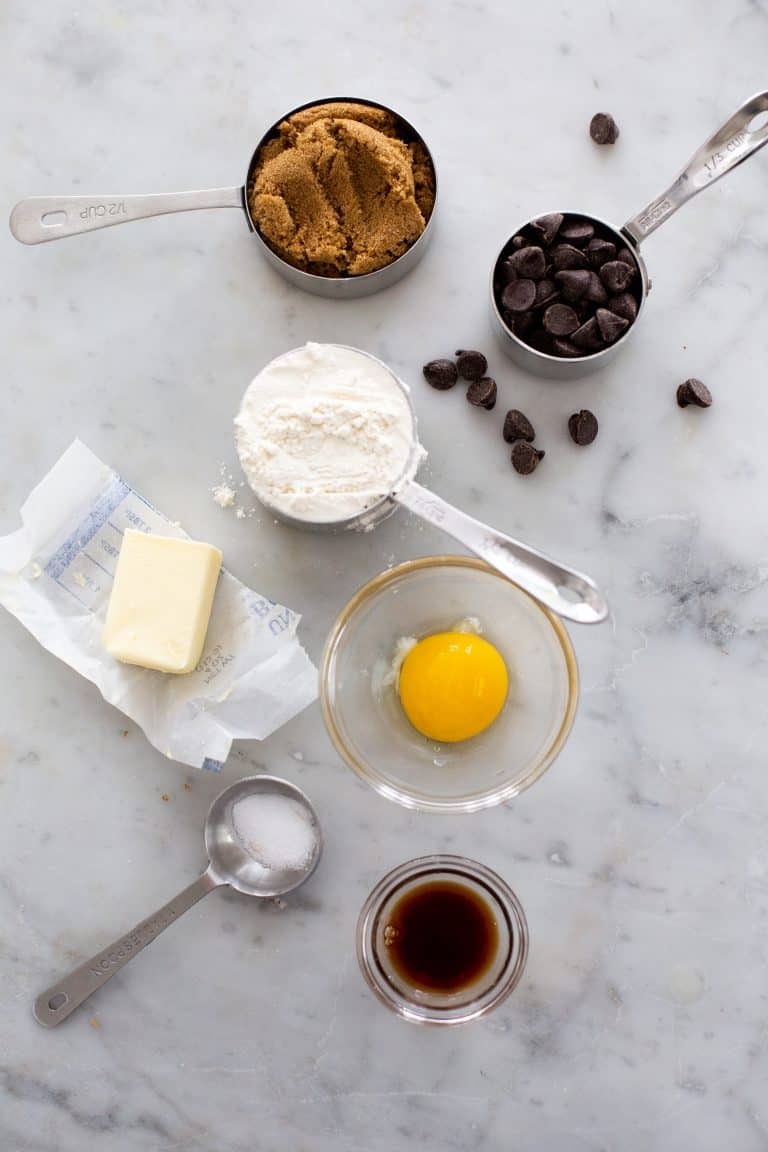 Ingredients needed for Chocolate Chip Cookies for Two:
Brown Sugar
All Purpose Flour
Baking Soda
Egg Yolk
Semi-Sweet Chocolate Chips
Unsalted Butter
Vanilla Extract
Sea Salt for sprinkling

Supplies needed for Small Batch Chocolate Chip Cookies:
Parchment Paper or Silicone Baking Mat
Cookie Sheet
Small Bowl
Rubber Spatula
Whisk or Electric mixer
Wire Rack for cooling
The Process:
In a medium sized bowl whisk together the melted butter, brown sugar, egg yolk and vanilla. Sprinkle the dry ingredients on top of the wet ingredients and slowly whisk everything together until smooth and no dry streaks.
Fold in the chocolate chips. Scoop 2-6 cookie dough balls depending on how many cookies you want and place them on a prepared baking sheet with at least 2 inches between. Bake, cool slightly, and enjoy a perfect cookie with crisp edges and a chewy center.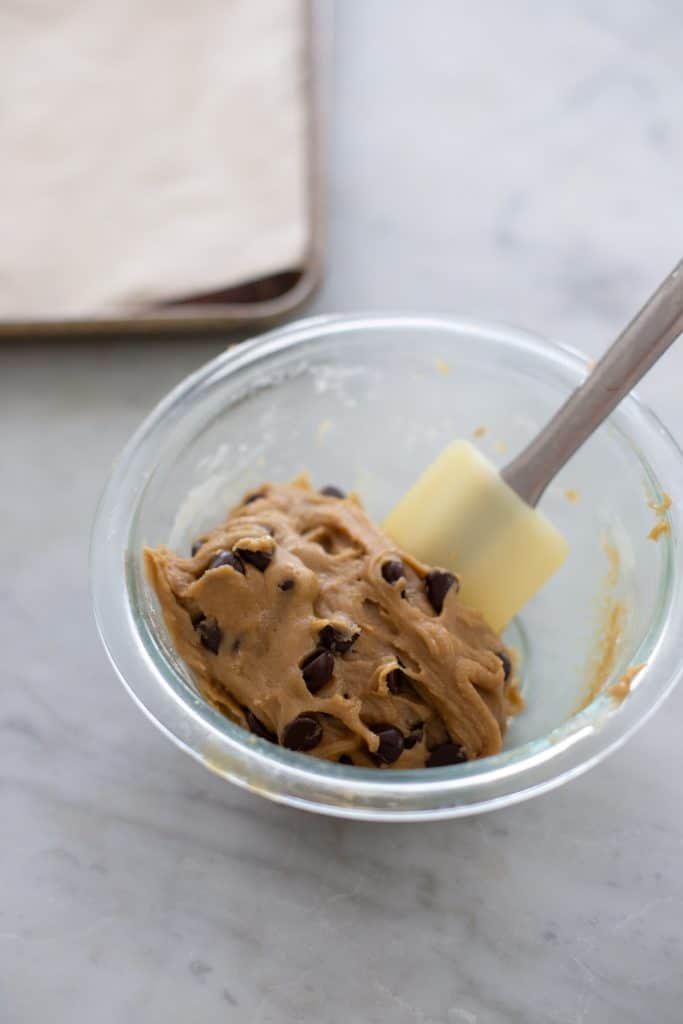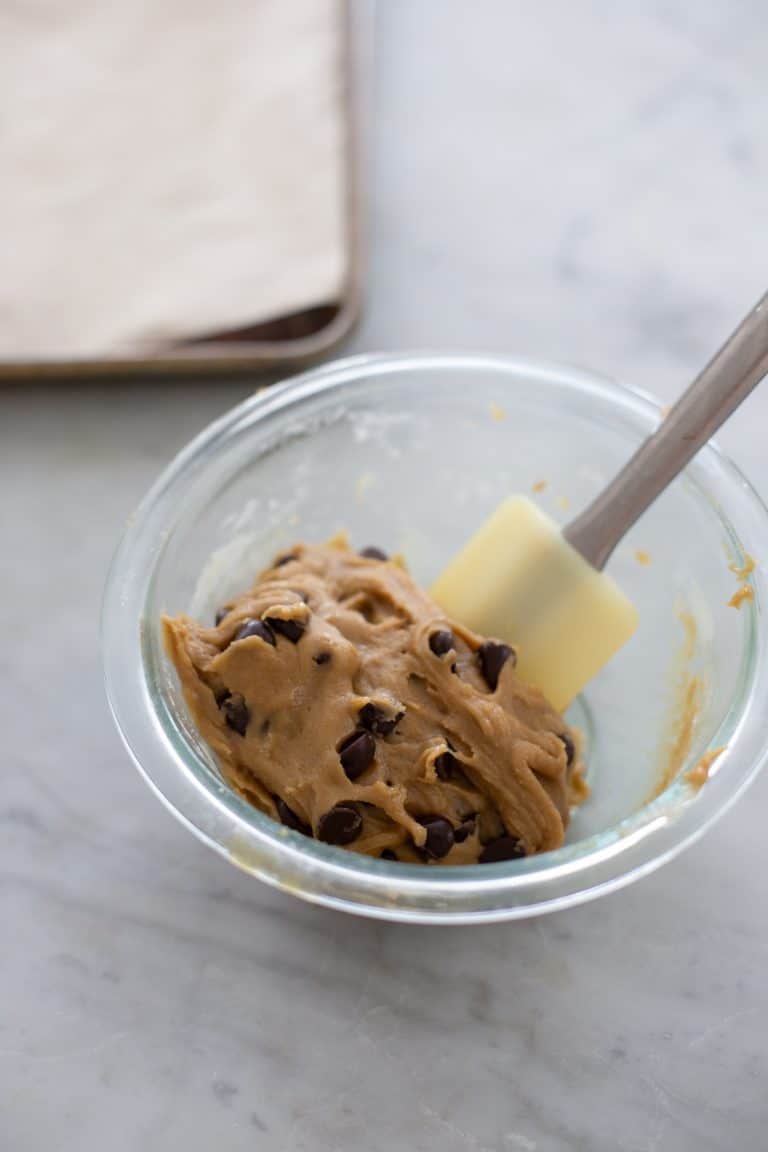 Next time try some of my other small batch recipes: Small Batch Peanut Butter Cookies, Chocolate Cupcakes for Two and Blueberry Crisp for Two!
How to store: If you are making just for one and want to save half the batch for the next day, let the cookies cool to room temperature and then store them in an airtight container. If you want to make the dough in advance it can last in the fridge for up to a week!
Can I add other mix-ins or sub the chocolate chips?
Definitely!
I have made these with butterscotch chips, white chocolate & macadamia nuts, caramel bits & pecans. All have been wonderful!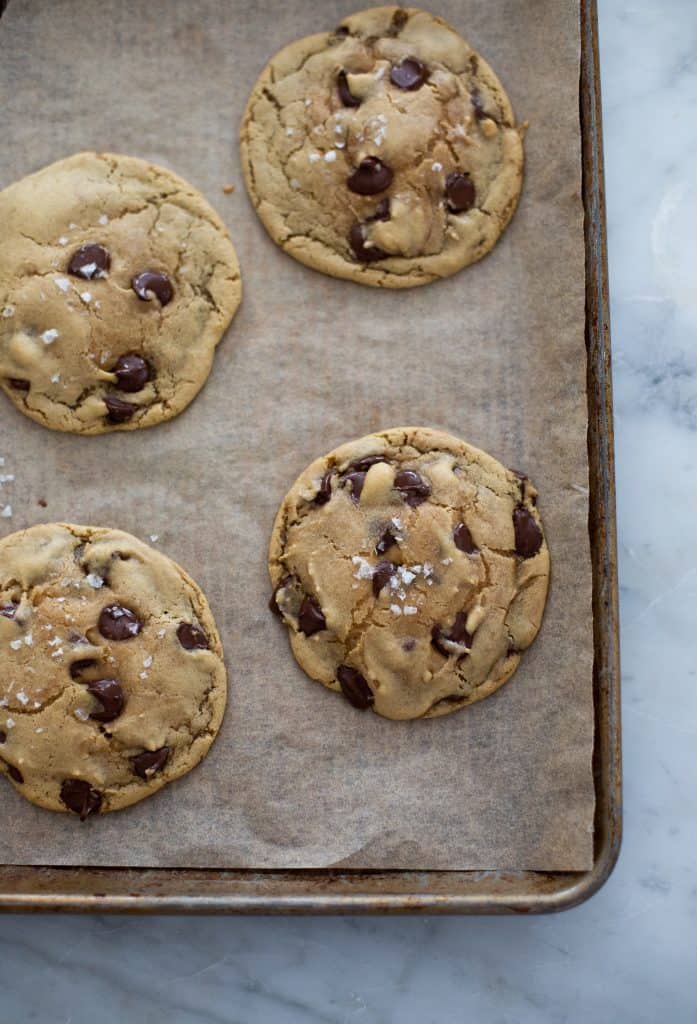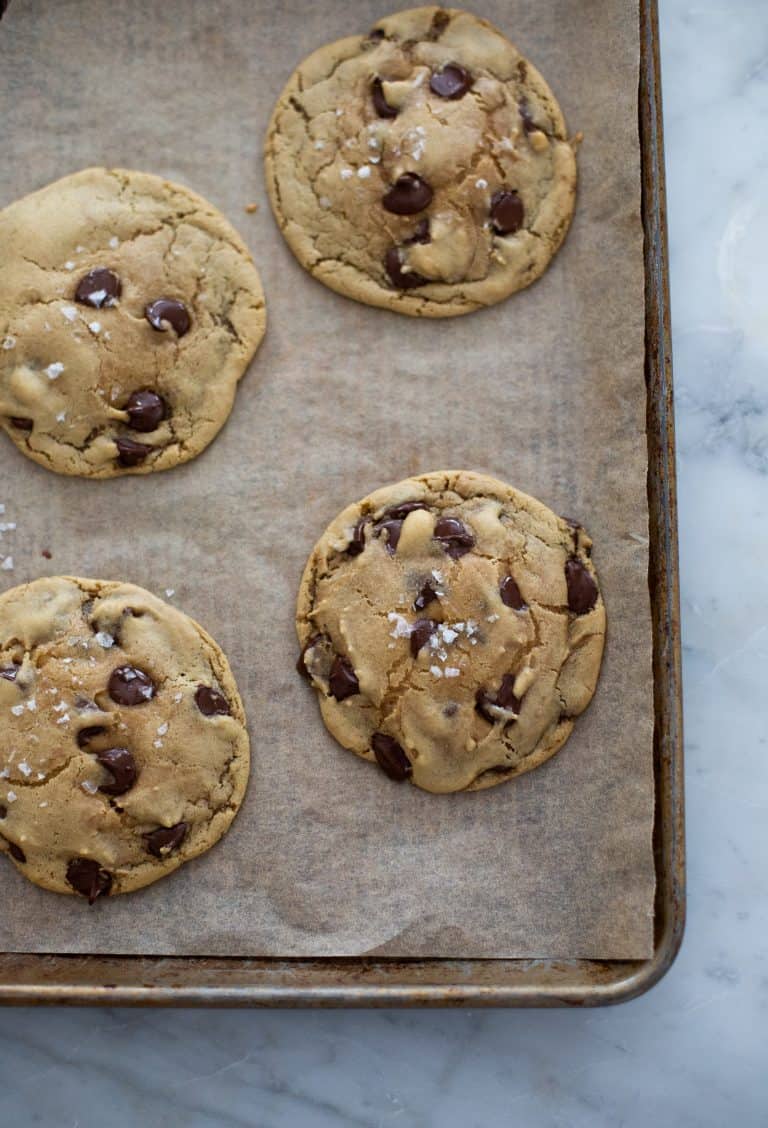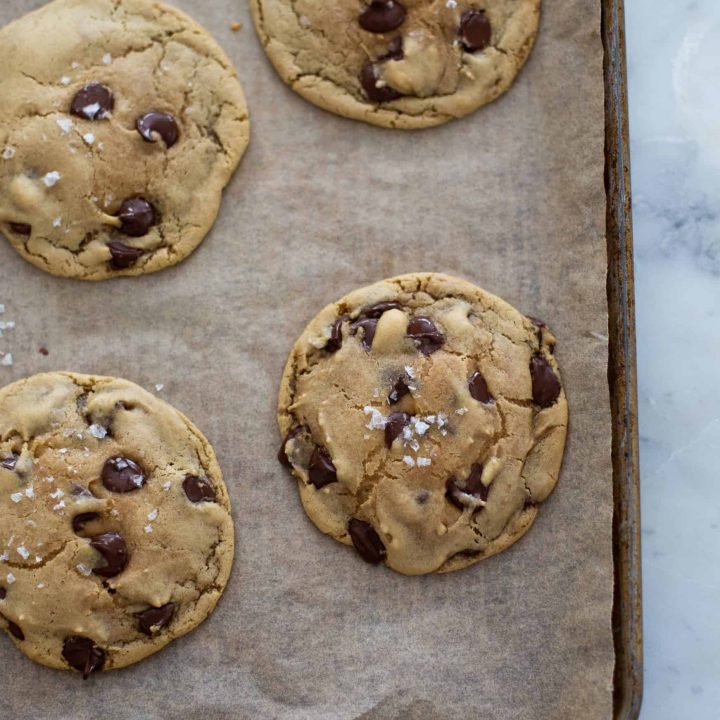 Perfect Chocolate Chip Cookies For Two
A small batch cookie recipe perfect for 2!
Ingredients
½ cup flour
¼ teaspoon baking soda
⅛ teaspoon salt
3 tablespoons melted butter
¼ cup plus 2 tablespoons brown sugar
1 egg yolk
½ tsp vanilla
⅓ cup chocolate chips
Instructions
Preheat oven to 325F.
In a small bowl, whisk the butter and sugar together. Add the vanilla and yolk and whisk until smooth and creamy.
Sprinkle the flour, baking soda and salt over the wet ingredients, and stir until just mixed. Fold in the chocolate chips.
Scoop the dough into 2-6 portions depending on how many cookies you want. They will spread a lot- so leave at least 3-4 inches between each scoop of dough.
Bake for 12-15 minutes. Do NOT overbake. They may look doughy on the inside- but they will continue to bake while they cool.
Cool on the cookie sheet for 5 minutes then transfer to a wire rack.