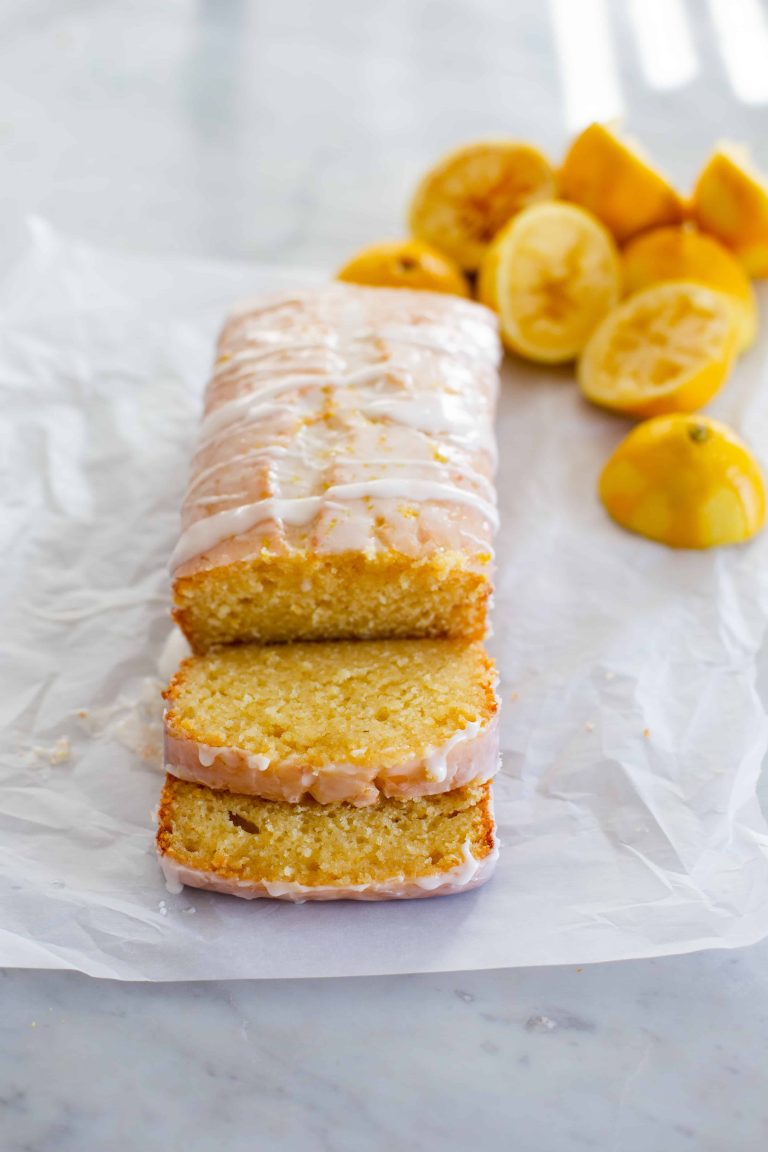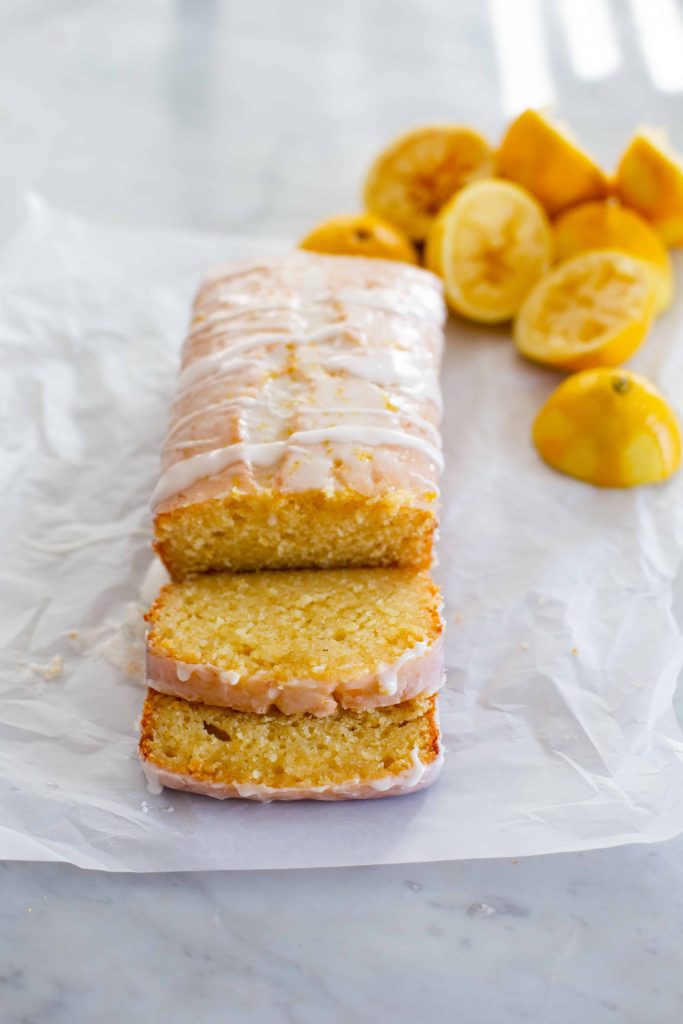 This blog is my personal family recipe book. It's the thing I can someday pass to my kids as a reference for all the recipes they loved of mine.
Classics are clutch: Chocolate Chip Cookies, The Best Banana Bread Ever, Chocolate Cake etc.
This Lemon Greek Yogurt Pound Cake is essential for any home baker. Easy, classic, SO good.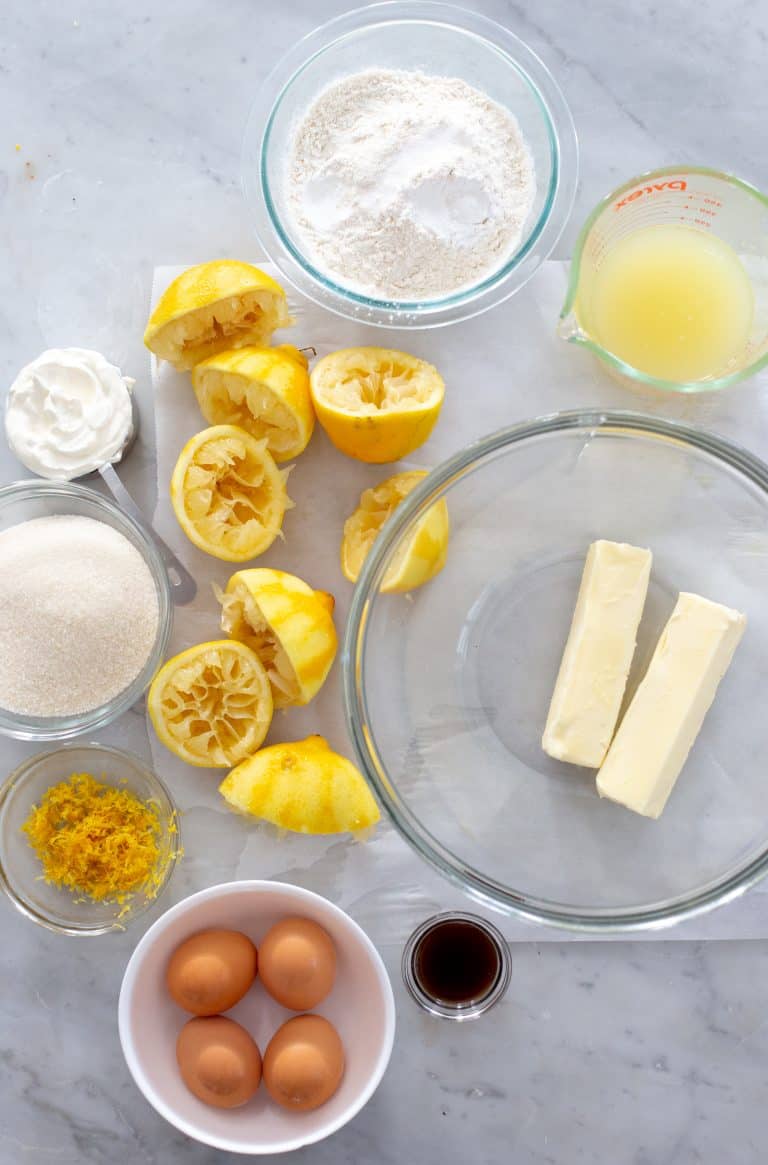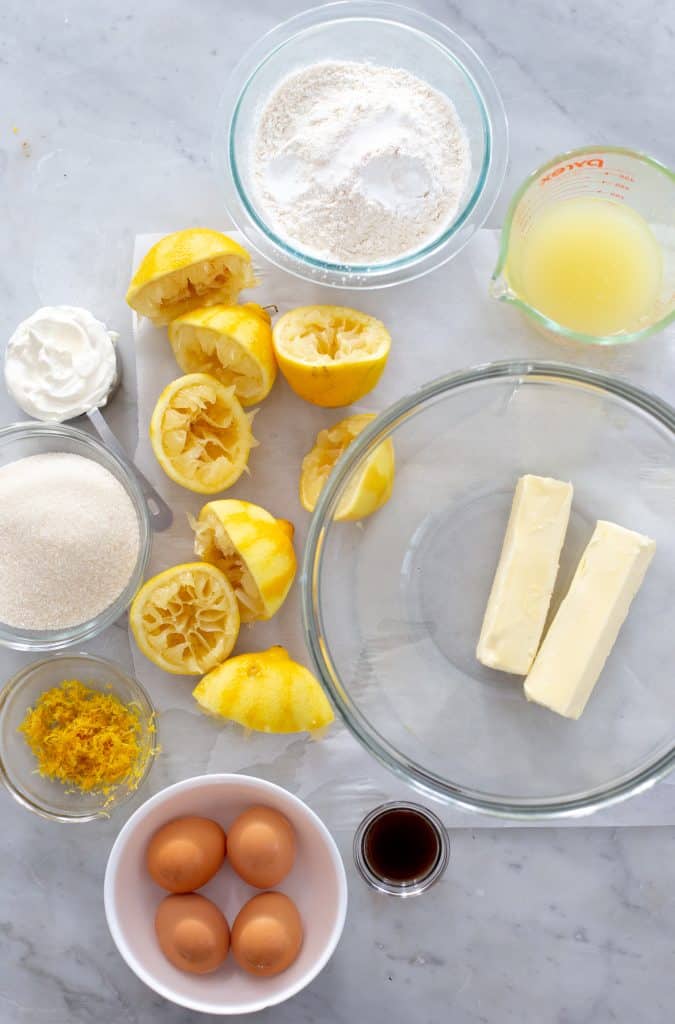 Qualities I look for in a Lemon Loaf:
The opposite of dry, (you know the word I'm trying to avoid here….)
Full of bright, juicy, lemon lemon flavor from real lemons
Easy and simple using common ingredients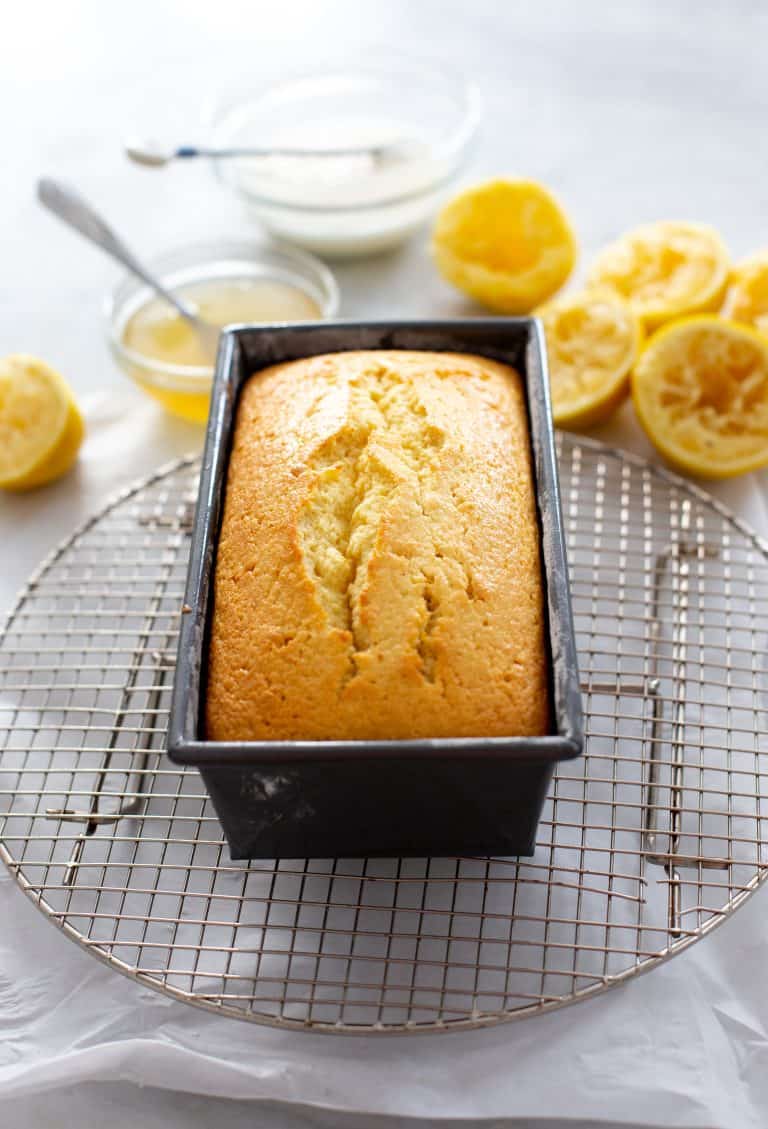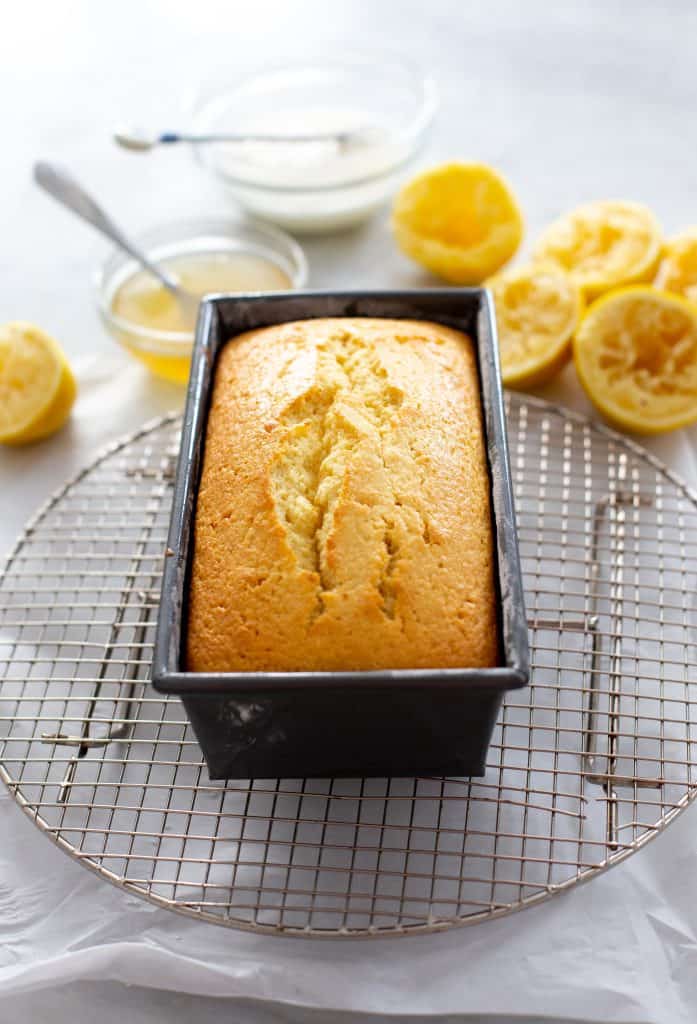 This cake is super lemon-y, and the addition of yogurt makes it just over-the top good. The texture is unreal. On it's own, the cake isn't actually overly sweet, but I drenched it in a lemon syrup and then a lemon glaze on top of that. Trust me- the combo of both is to die for. Can you tell I love this cake!?
What makes the texture of this cake so moist? (Sorry I had to say it.)
Poking holes into the cake with a fork or skewer all over right when it's warm for maximum syrup absorption.
The sweet/tart lemon simple syrup which you drench the cake with- infusing it with lemon flavor and the perfect texture.
Lemon glaze that dries hard and seals the cake- keeping the moisture inside.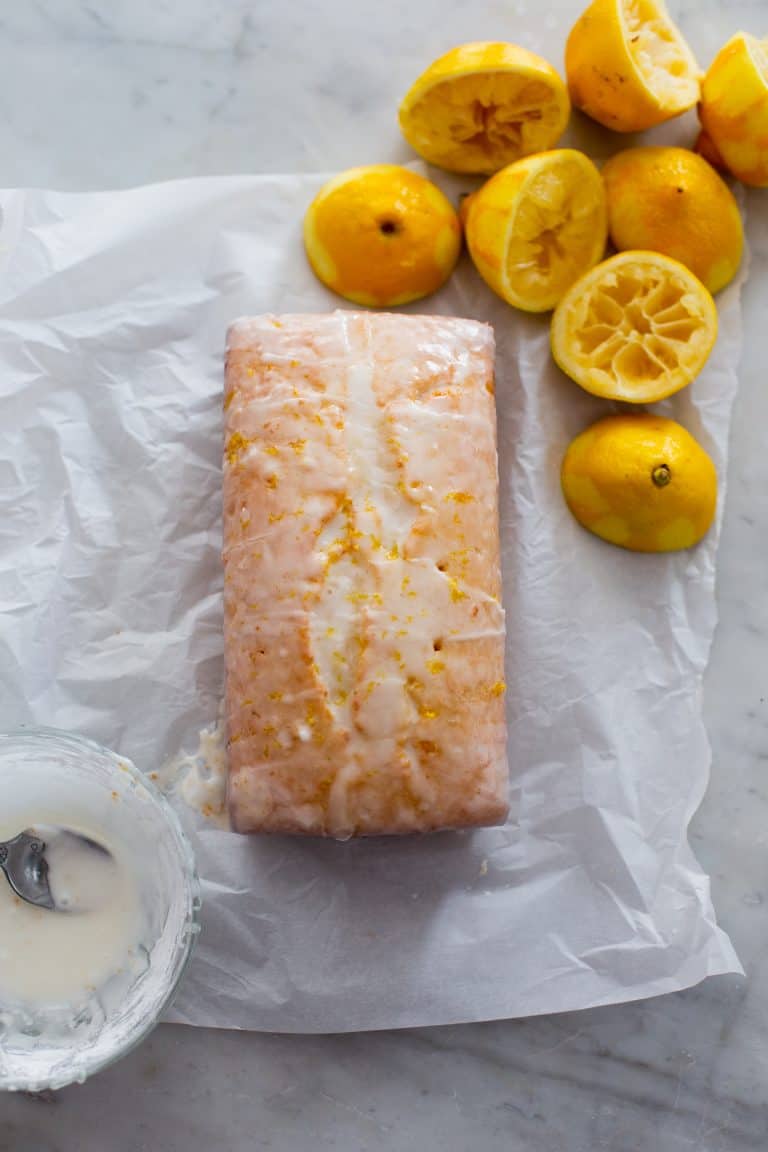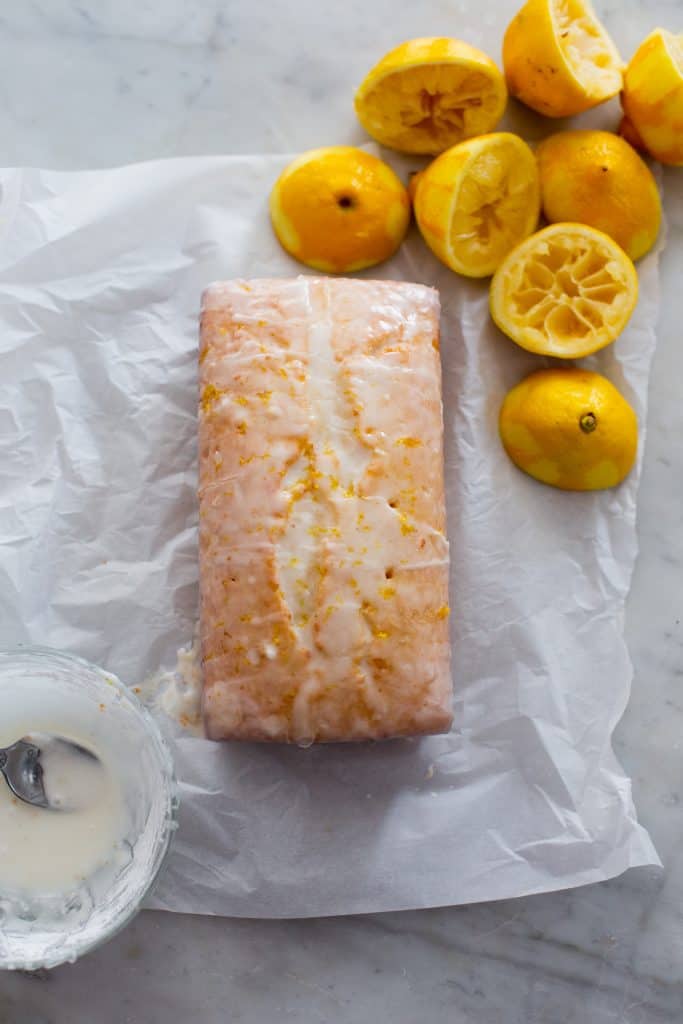 Ingredients needed for Greek Yogurt Lemon Pound Cake:
Fresh Lemon Juice
Lemon Zest
Greek Yogurt
Sugar
Eggs
Flour
Baking Powder
Salt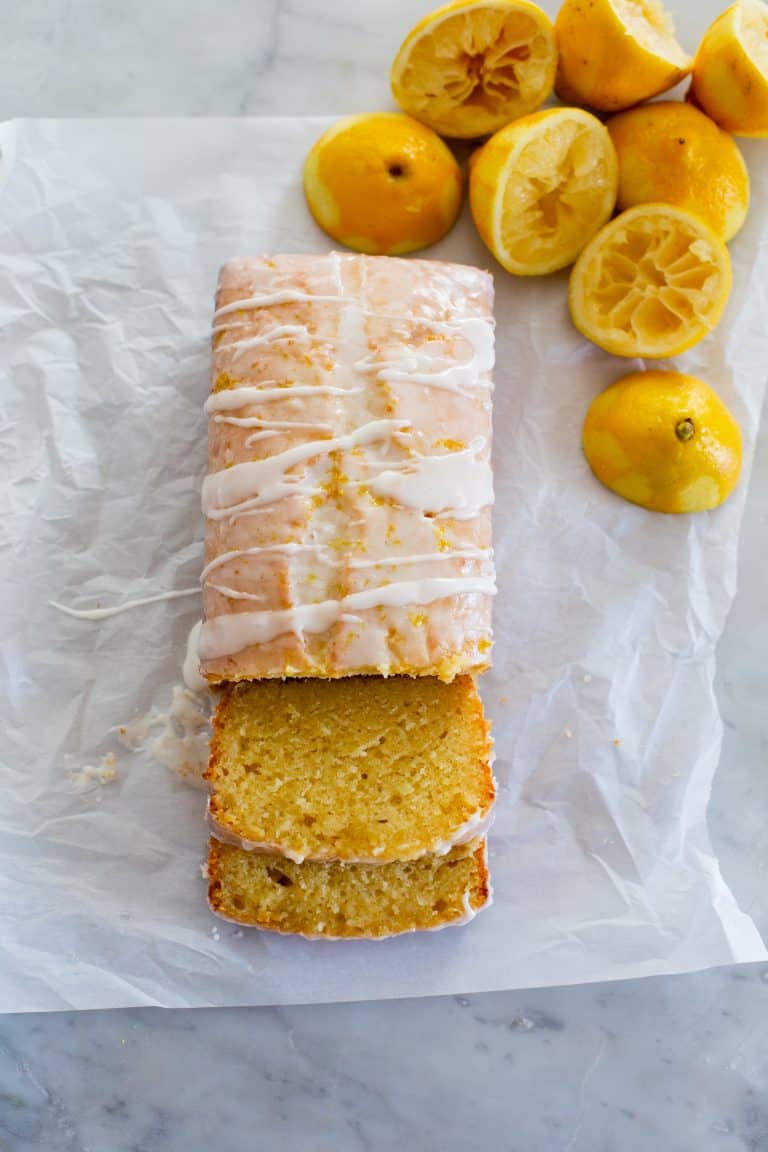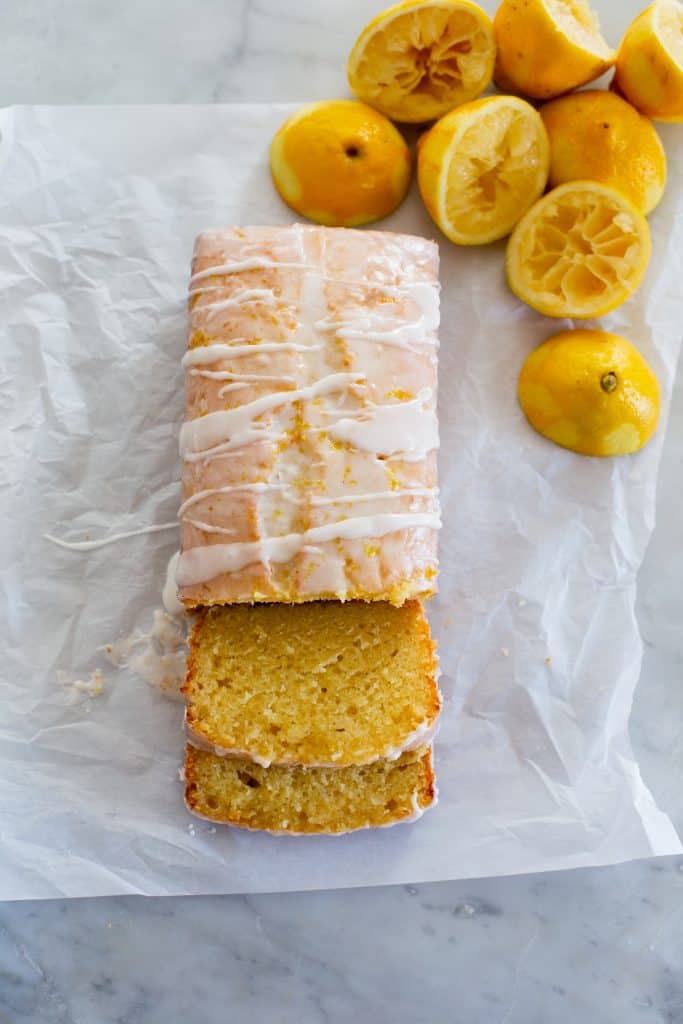 Ingredient Substitutes:
For Greek Yogurt: You can 100% use sour cream, regular yogurt, or buttermilk in place of the Greek Yogurt. I have made this with all those options and it has still turned out great
For the Lemon Juice/zest: This cake is also fabulous with lime juice and zest. I haven't yet tried it with sweeter citrus like oranges but I have no doubt it would turn out well too!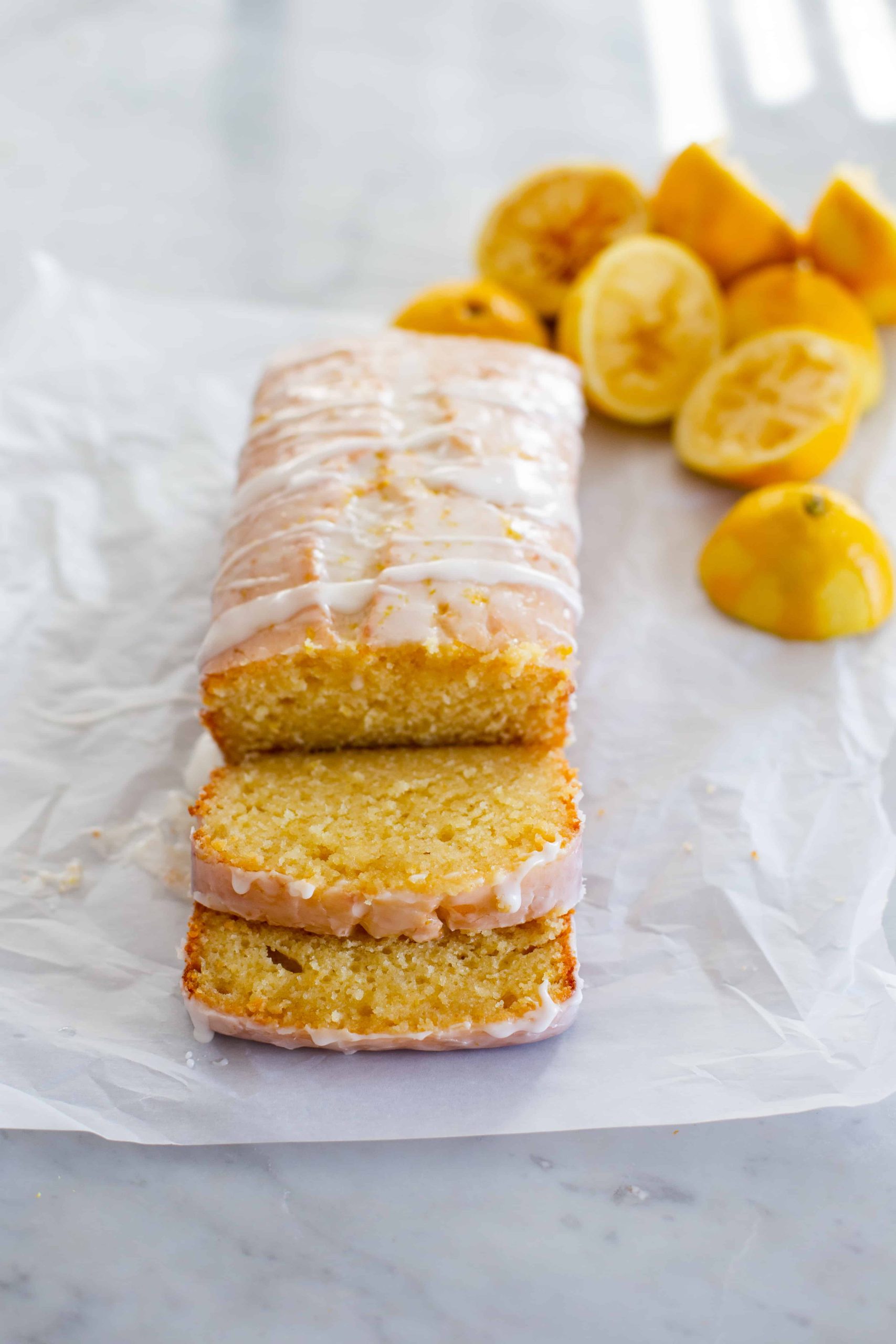 Lemon Greek Yogurt Pound Cake
Additional Time:
7 minutes
The perfect lemon cake every home baker needs in their recipe collection!
Ingredients
1½ cups all-purpose flour (180g)
1 teaspoon baking powder
½ teaspoon salt
1 cup (2 sticks) butter, softened at room temperature
1 cup sugar, (200g) plus ⅓ cup (67 g) for glaze
zest of two lemons
4 eggs- room temperature
2 teaspoons pure vanilla extract
¼ cup lemon juice for cake (2 oz) , plus ⅓ cup (2.6 oz) for syrup and 2 tablespoon for glaze
½ cup greek yogurt (143 g)
½ cup powdered sugar (50g)
Instructions
In a small bowl whisk together the flour, baking powder and salt. Set aside.
In the bowl of a stand mixer fitted with a paddle attachment (or you can use a hand mixer,) cream the butter, lemon zest and cup of the sugar until smooth.
Add the eggs one and a time followed by the vanilla.Slowly add the dry ingredients and mix until almost combined. Fold in the lemon juice and yogurt, finish mixing on low until combined. (Batter won't be perfectly smooth but that's Ok.)
Pour batter into a buttered/floured 9 inch loaf pan. Bake at 325F for 60-70 minutes, or until a toothpick inserted into the center of the cake comes out clean.
For the Syrup:
Stir together ⅓ cup of lemon juice and ⅓ cup sugar until sugar has dissolved.
For the Glaze:
Gradually add the lemon juice to the powdered sugar until desired drizzling consistency is reached. Add more juice/sugar as needed until it's as thick as you like.
To Finish:
Turn the warm cake onto a wire rack and poke all over with a fork or skewer. Brush generously with the lemon syrup. (Do this when the cake is still warm!) Pour the glaze over the top. Serve warm or room temperature.
Notes
Recipe adapted from The Food Network
Recommended Products
As an Amazon Associate and member of other affiliate programs, I earn from qualifying purchases.