Foodbuzz 24×24: Around the World in 80 Tastes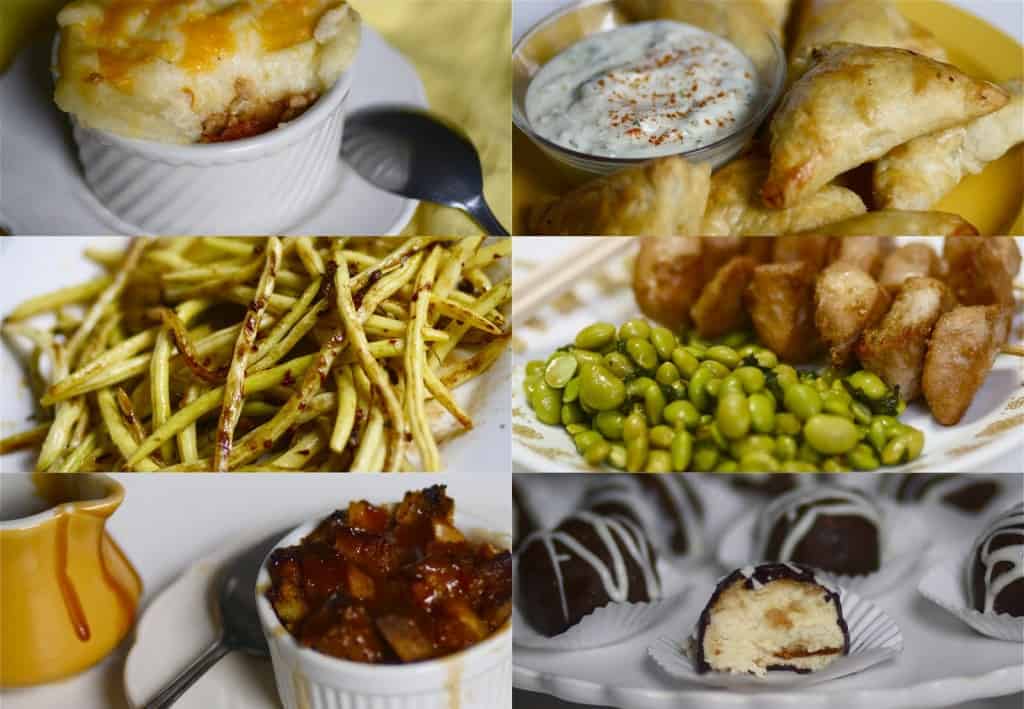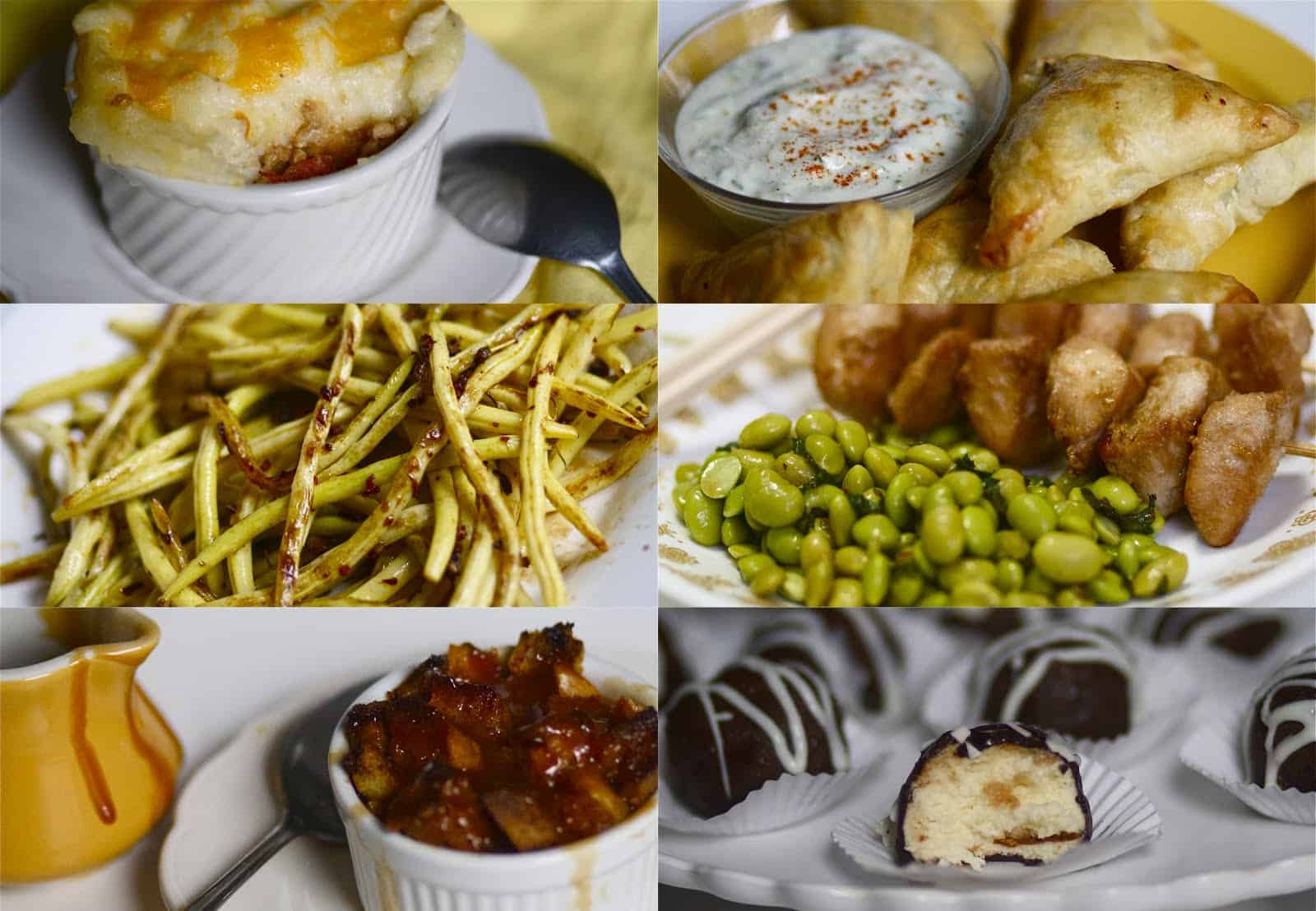 When my proposal for Foodbuzz's 24×24 Dinner Party extravaganza was accepted this month, I was so excited! See you may remember the Dessert party I threw in June called "Confectionary Calendar." Though I was very pleased with the end result, making 12 desserts on my own was pretty hard. I was extremely stressed the whole week and I promised myself if I threw another party, it would be more simple. So- I created a dinner for just Me and my boyfriend Andy. And since our anniversary was just a couple weeks ago, I figured this would be the perfect occasion.
Andy and I met last summer at a theatre company in Vermont. He had been brought in as a last minute replacement to play the lead in a production of "Around the World in 80 Days" that I was performing in. We became fast friends, had a wonderful summer playing star-struck lovers, and started dating as soon as we got back to NYC. So how clever cheesy was it of me to throw an "Around the World in 80 Tastes" dinner party? My idea: One dish from each of the countries that our characters visited on our journey around the world.
In the play there were 6 distinct "stops" along the journey and I chose a dish to create that was (loosely) inspired by each country.*I know these may not be super authentic, please do not get mad at me :)
London- Turkey Shepard's Pies
Bombay- Spicy Samosas with Cucumber Raita
Hong Kong- Stir-fried Chili Green Beans
Yokohama- Chicken Teriyaki with Edamame Salad
San Francisco- Sourdough-Salted Caramel Bread Pudding
New York- Cheesecake Truffles
Also- Andy was so cool and went on a hunt for a beer from each of the countries! It was such a nice touch don't you think? Here is the spread: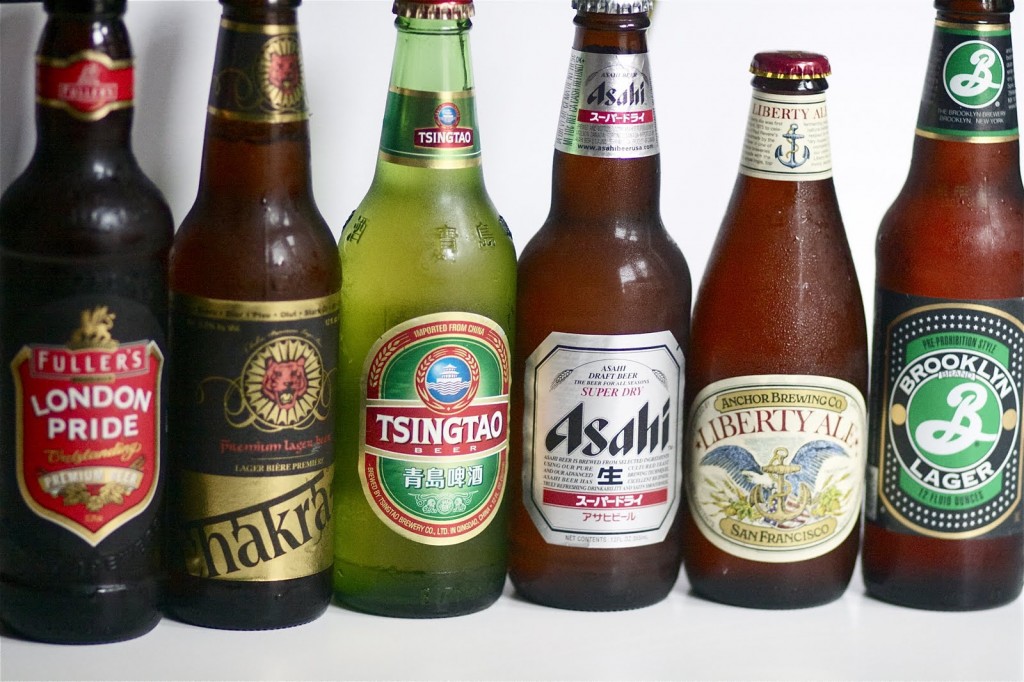 London-India-China-Japan-San Fran-NYC
I really loved that extra touch and we had a great meal! It was originally just going to be the two of us, but Hurricane Irene had other plans. My little sis Ameara was visiting and because of the airports closing, she was stranded here. So- I invited her and my other family over to share in our feast. Everyone loved chowing down on all the sweet and savory treats and we finished the evening playing board games and hoping we didn't all get washed away. (Update- after the whole NYC becoming hysterical and essentially shutting down- it was nothing worse than a bad thunderstorm- at least for me)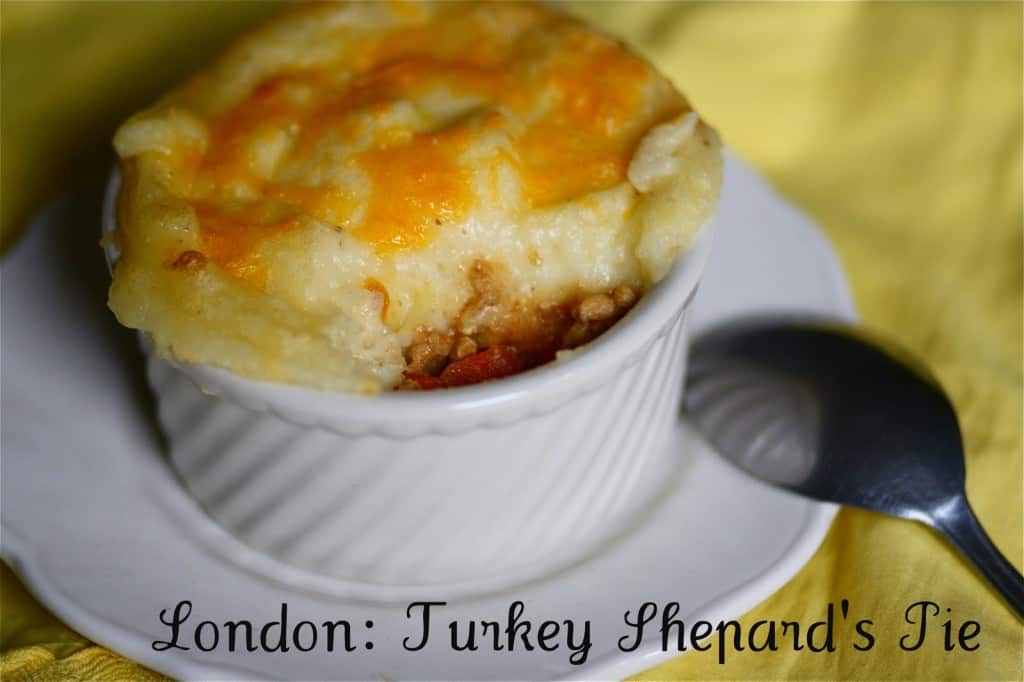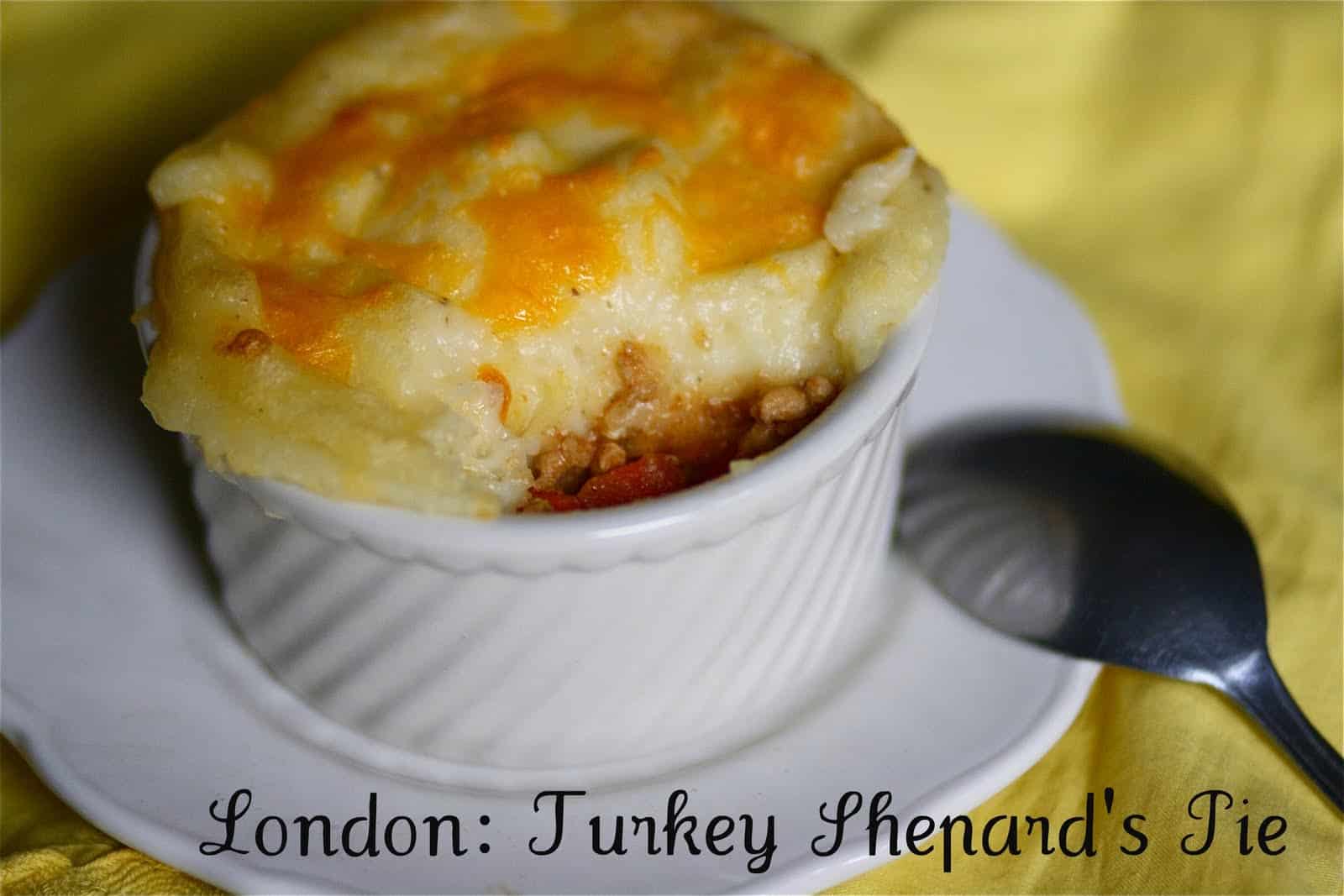 For London, I chose to do a twist on a traditional Shepard's Pie. Even though it is normally done with beef or lamb, I had some ground turkey in the freezer, and since I had no idea if I'd have power today, I thought it was best to use up what I had. This was actually SO good. I added some barbecue sauce to the meat mixture and with the cheddar mashed potatoes on top, this was comfort food at it's best. I'll be making this one again.
Turkey Shepard's Pie Recipe.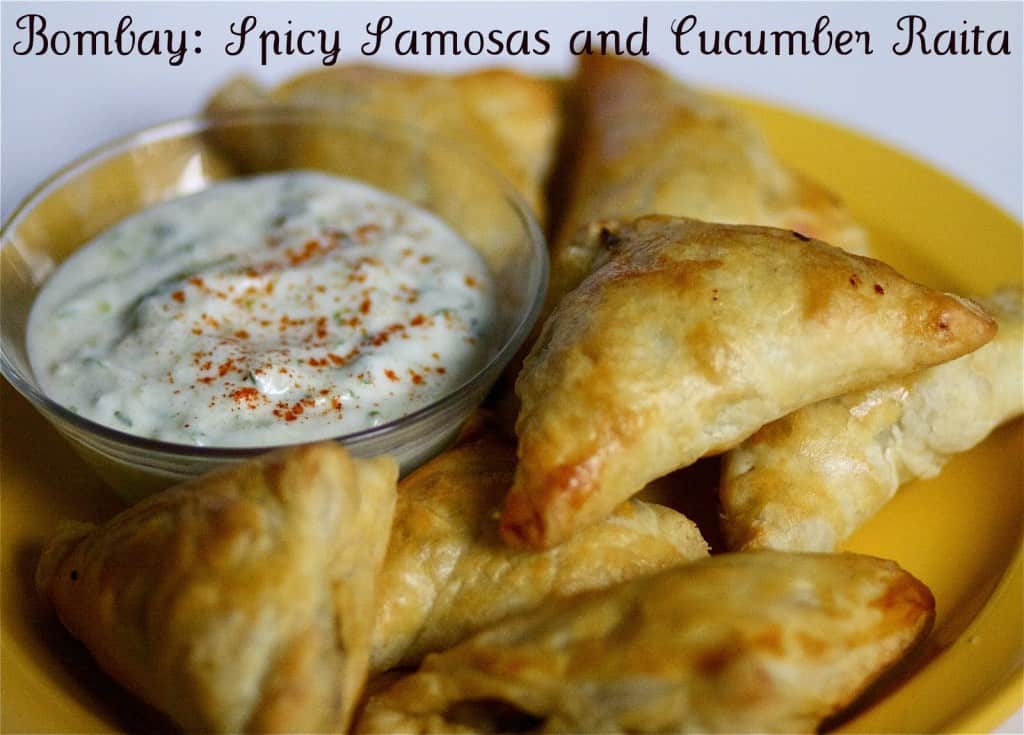 In the play, India is where Andy's character rescues my character and starts to fall madly in love with me. I adore Indian food, but have never even attempted to cook it and didn't want to try anything too complicated. I love Samosas, and thought maybe I could make them a little more simple by using puff pastry. Normally a simple dough is made and then deep-fried, but these just baked right up! The filling was full of spicy potatoes and peas, and the cool cucumber raita was the perfect combination. Even though they may not be the MOST authentic samosas, I went in a hunt for spices and the flavor of the filling tasted pretty spot on. I'll be making these again- I think they'd be a perfect party appetizer.
Samosas and Raita Recipe here.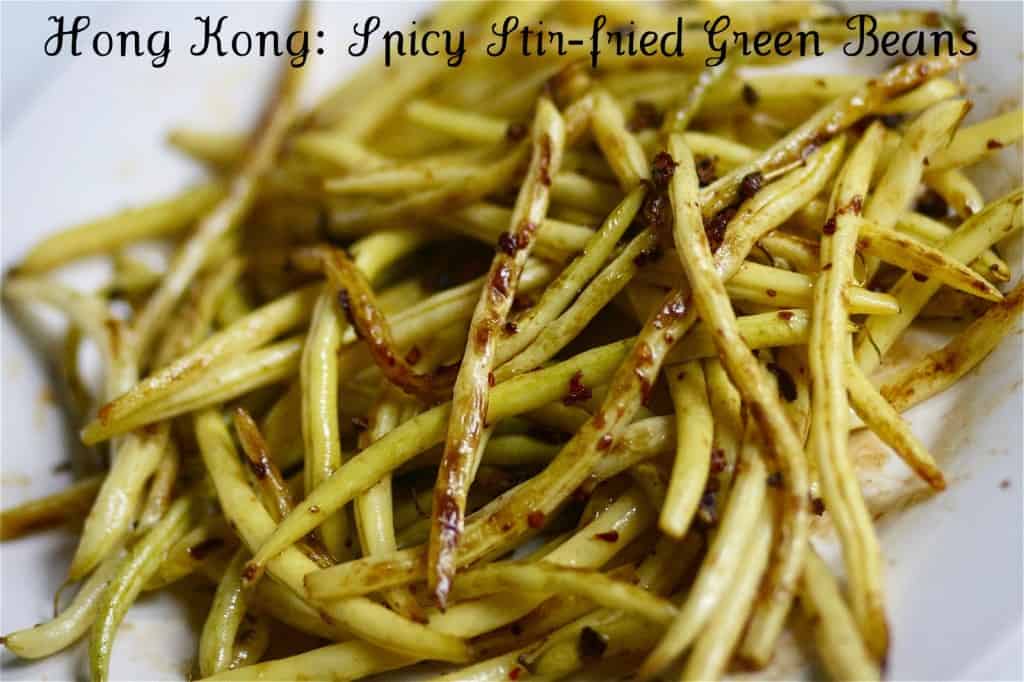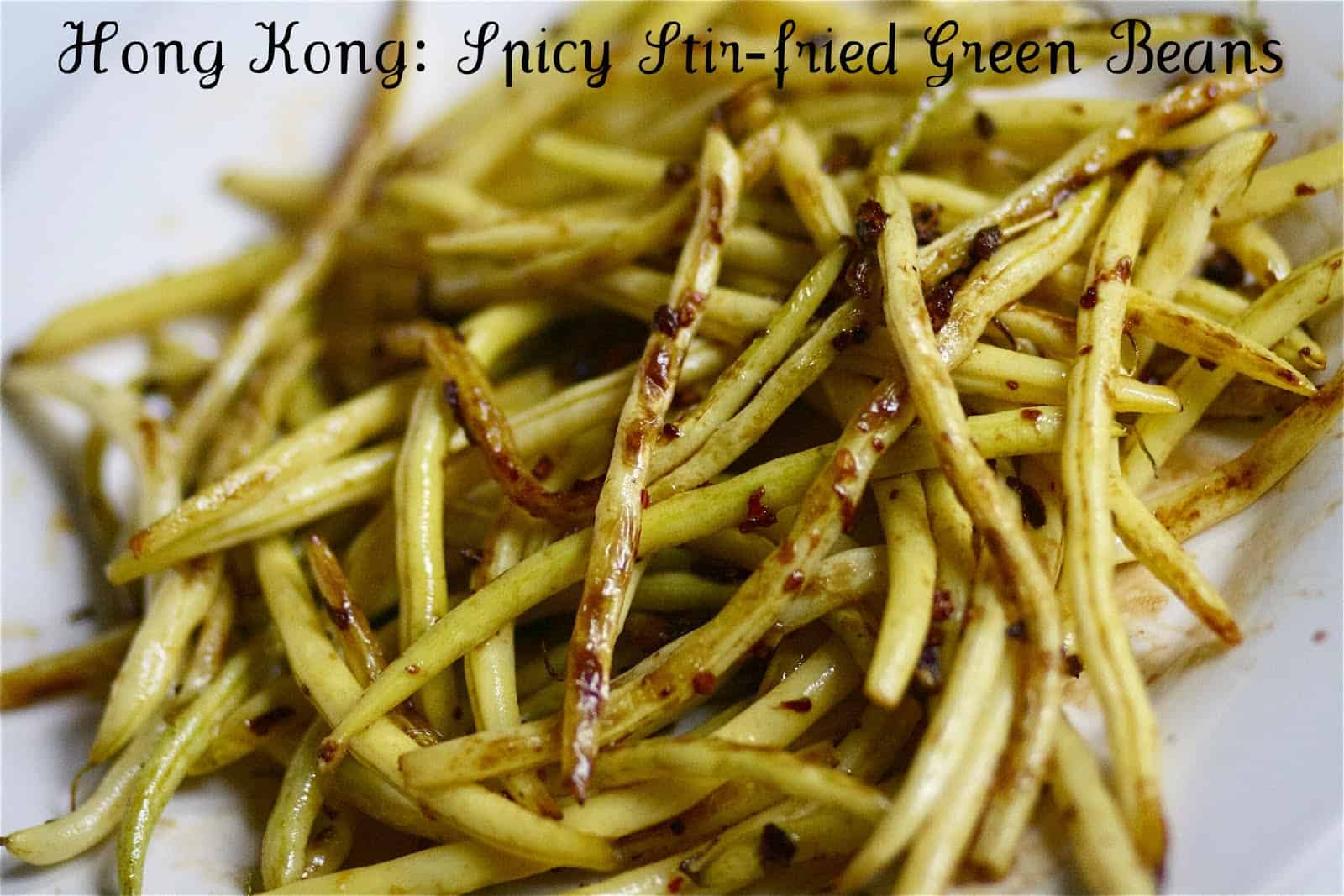 This dish was easily my favorite of the night. I wanted to re-create a green bean dish I've had at Chinese restaurants before and these were even better. The method for cooking them is called to "dry-fry," which means to "fry" them in a very small amount of oil, drain them and then stir fry them with the aromatics. This whole process takes no time at all and I could have eaten the whole plate of them. This would be a great side dish don't you think? Spicy Stir-fried Green Beans Recipe here.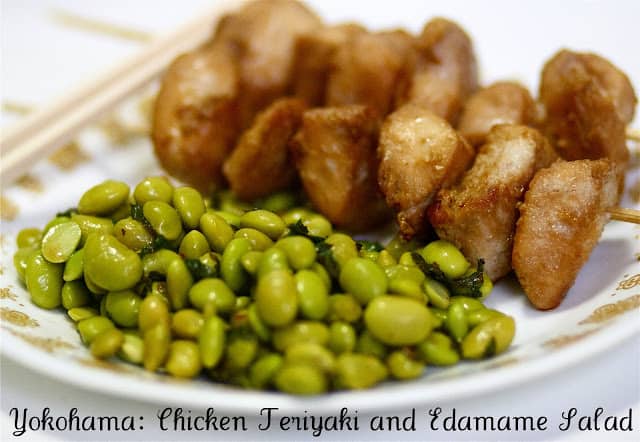 When I eat Japanese food the bowl of steamed edamame at the start of the meal is my favorite. I love the salty little pods and they kinda seem too good to be healthy. I knew I wanted to make something involving edamame, but also wanted to incorporate some protein, and chicken teriyaki skewers seemed like an easy and delicious accompaniment. I made a delicious marinade and let the chicken really soak it up before cooking it. The salad was amazing and the chicken was so flavorful and juicy. This would have been a great meal in itself! Chicken Teriyaki recipe – Edamame Salad recipe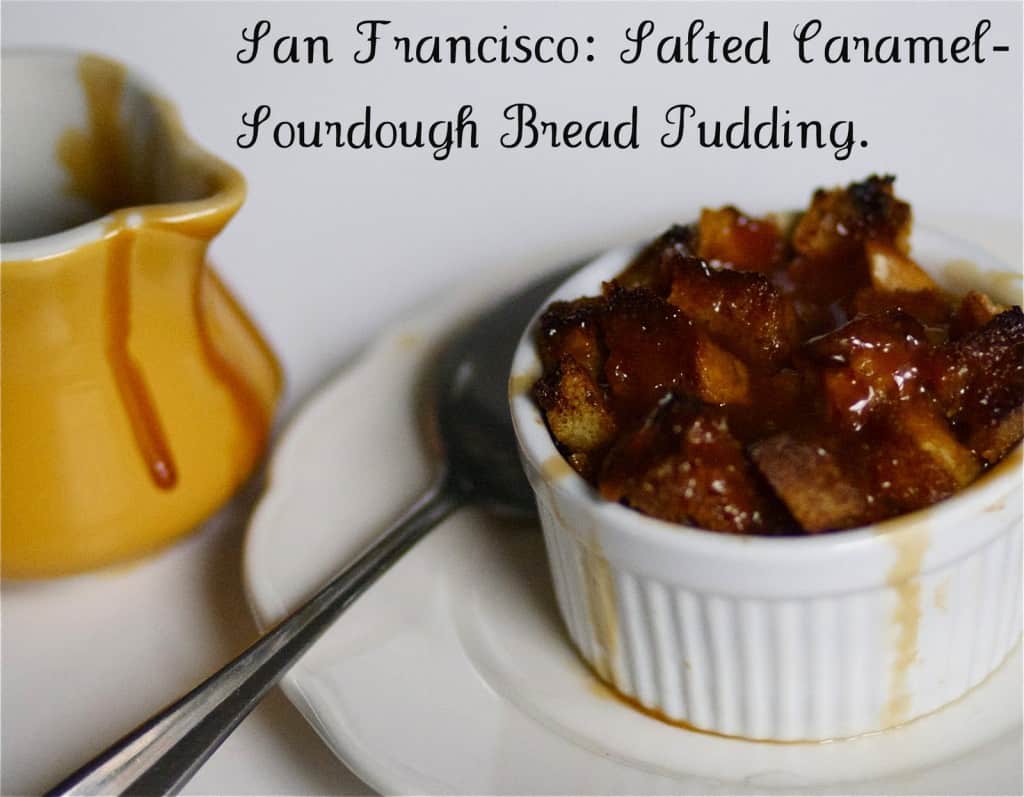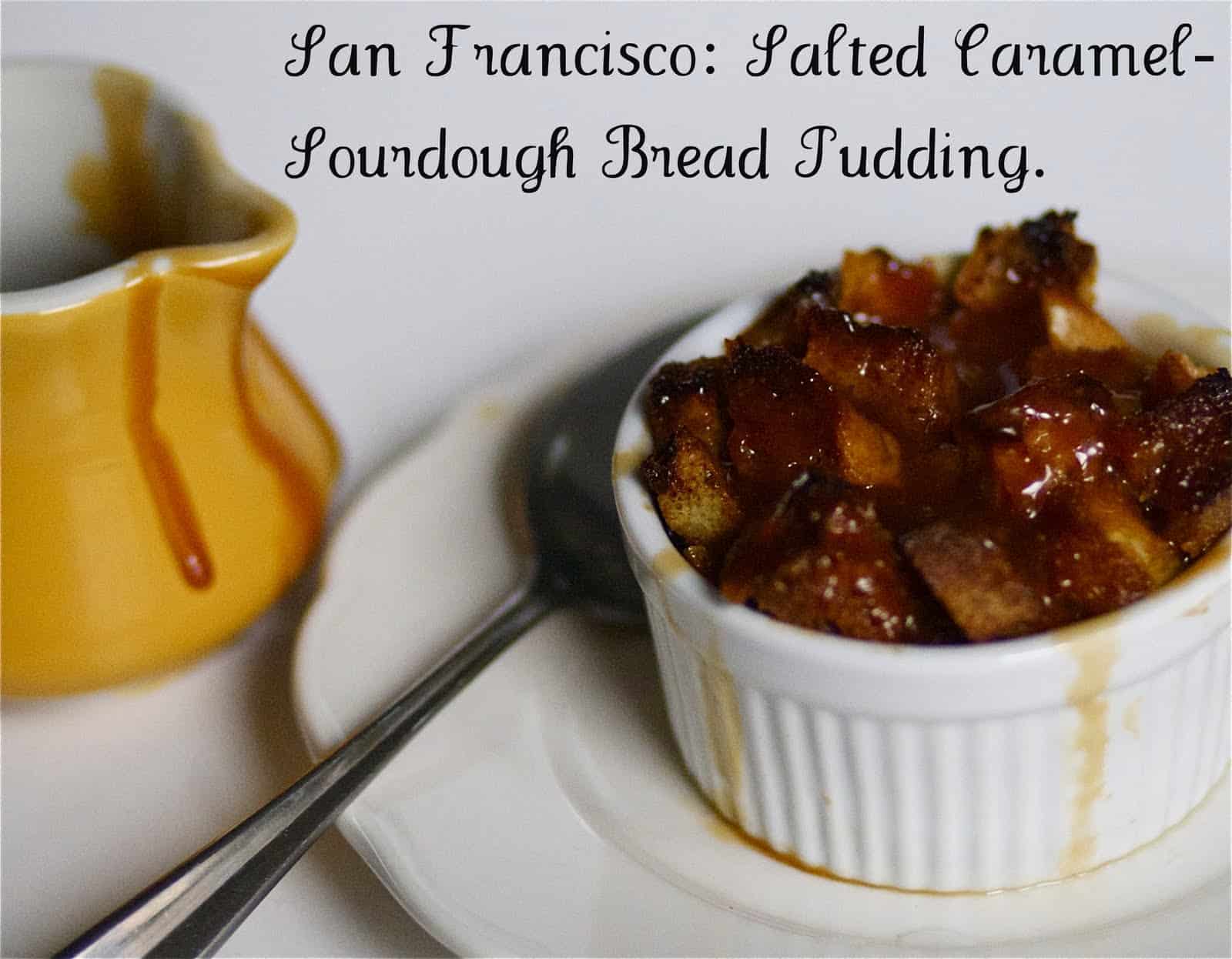 And now onto the desserts! This bread pudding turned out amazingly well and everyone that tried it said it was their new favorite thing ever. The slices of sourdough bread are drenched in homemade salted caramel, broiled until crisp and bubbly, cut into cubes, and soaked with an egg, cream, vanilla mixture. After baking, the remaining salted caramel sauce is poured over them. Are you sold yet? These are too good to be true. Though I used sourdough, any bread would be great. (wouldn't Cinnamon Raisin bread be amazing?) Salted Caramel-Sourdough Bread Pudding Recipe here.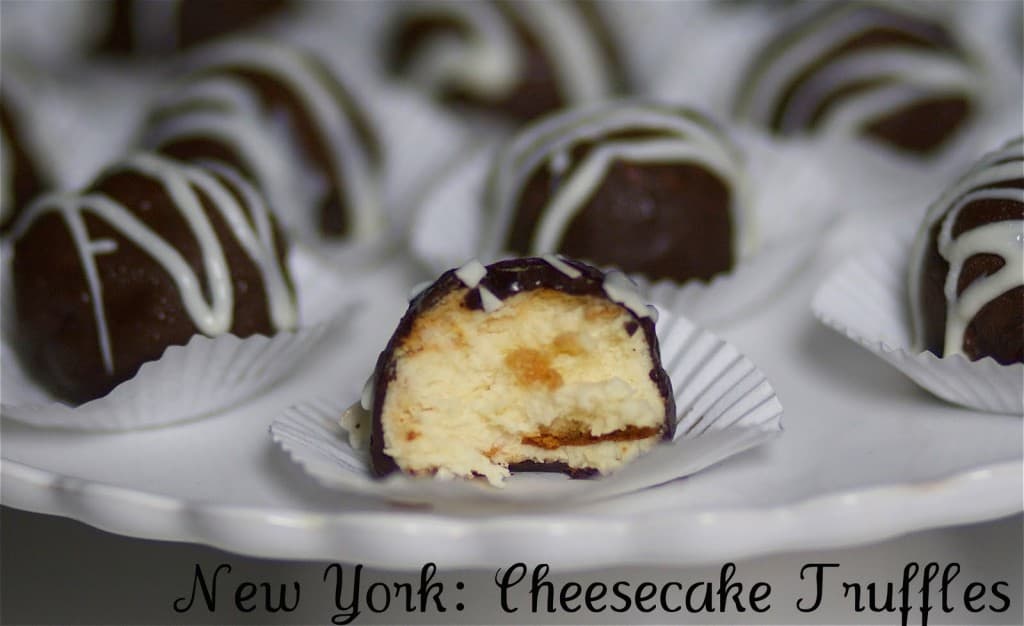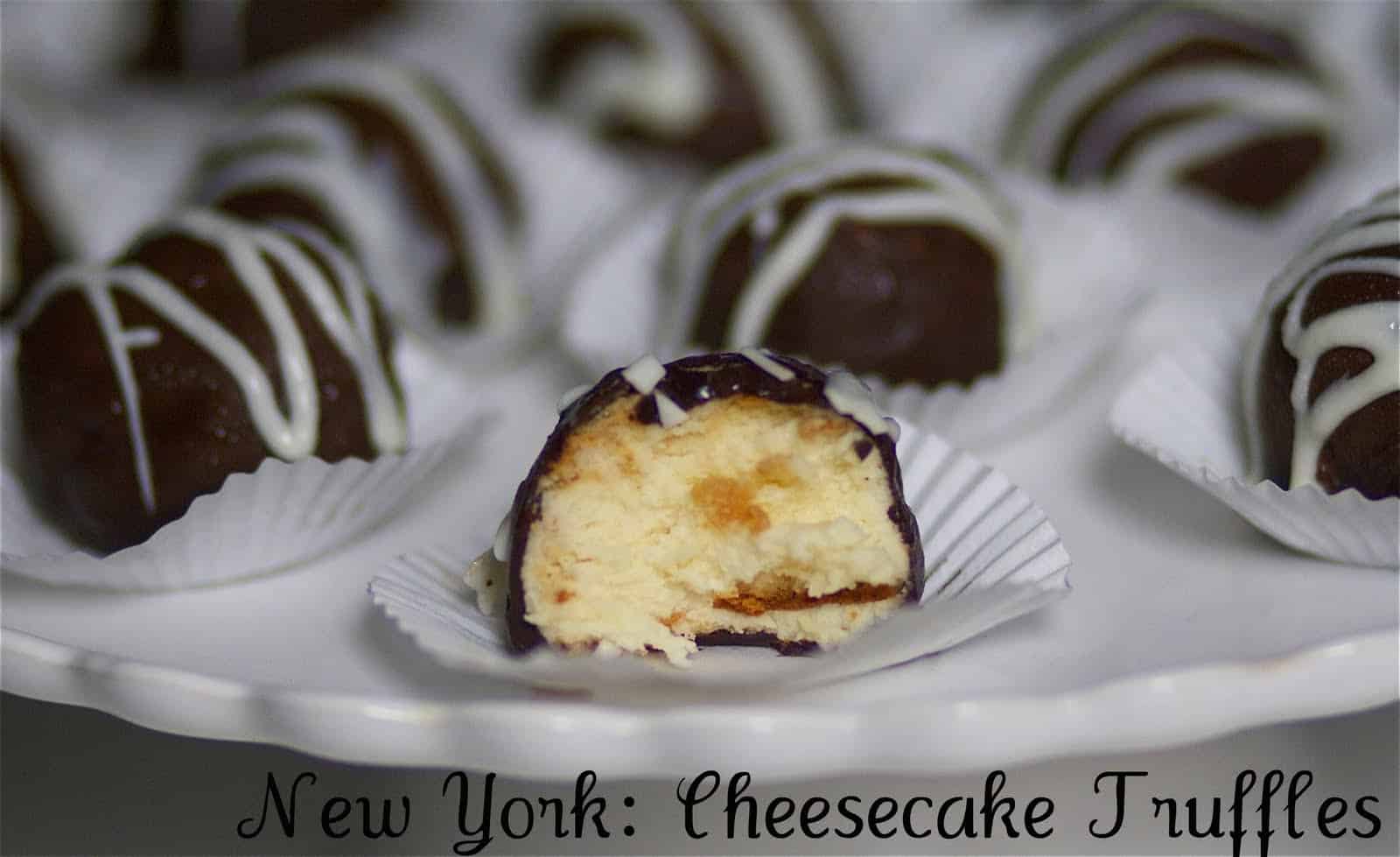 When it came to my hometown of NYC, it didn't take me long to decide on something involving cheesecake. I also knew at the end of the meal we wouldn't want anything huge. I figured bite-sized cheesecake truffles would be perfect. These were pretty simple to make. I baked a small crustless cheesecake, chilled it in the freezer, scooped out balls with a small scoop, froze them, and coated them in dark and white chocolate. They kept in the freezer for a couple days and I think they'd last for quite awhile in an airtight container. I would try these again with other flavor combinations! Cheesecake Truffles Recipe here.
I was so pleased with how this meal turned out. It was actually perfect that it fell on Hurricane-eve and we all had a big meal before the threat of power loss etc. These leftover were perfect for today since the nasty weather made me want to stay in. (Bread pudding for breakfast what?)
And what is funny, is I just found out last week that I'm going to be playing the same role at another production of "Around the World in 80 Days" at a theatre in Maine this fall. Maybe I'll re-create some of these dishes for my cast :)