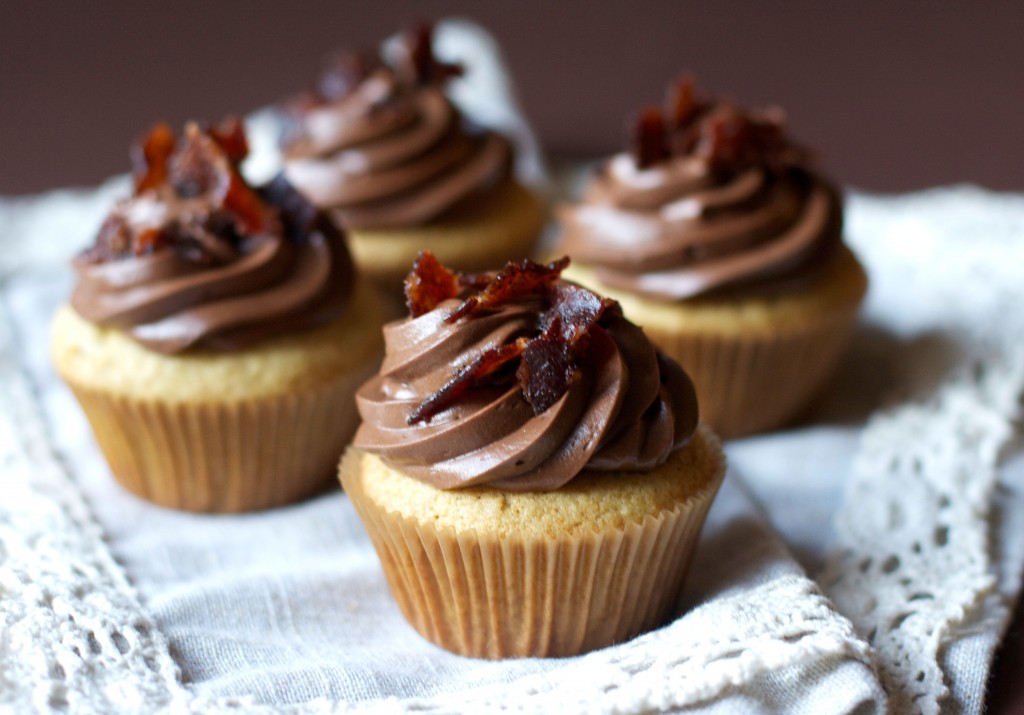 If you're still deciding about getting on the bacon-in-desserts band wagon, now's the time. I have to admit I wasn't always so keen on the idea, but after two attempts at merging the salty, smoky, crispiness with sweet baked goods, I'm pretty sold. I made bacon-chocolate chip cookies with maple glaze last year and was a huge fan of the mix of flavors. I mean haven't you ever had a pancake, syrup, bacon bite on your brunch plate?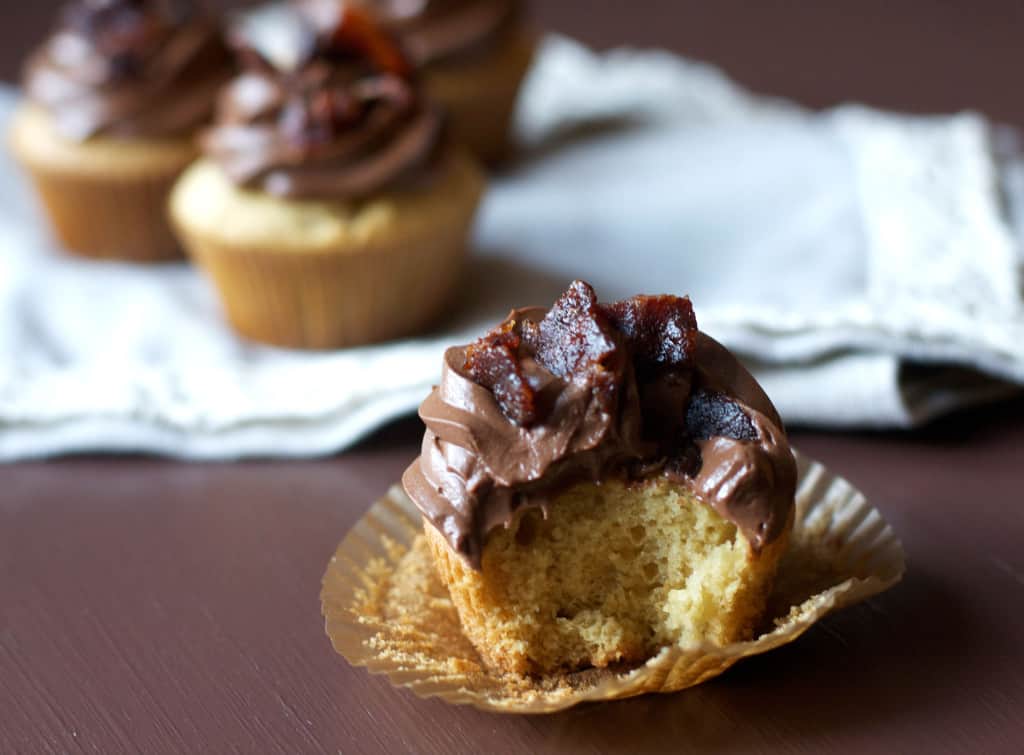 These cupcakes, a recipe from Lindsay's new cookbook Breakfast For Dinner, were really wonderful. And if you're on the fence about whether or not you are at all interested in this not so traditional flavor-pairing, this may be a good place to start. The bacon is candied in brown sugar in cocoa powder and broken into crisp little bits. The cupcake is full of brown sugar and maple syrup, and a chocolate maple buttercream sits on top. The candied bacon adds that little something special without being over-powering or "meaty."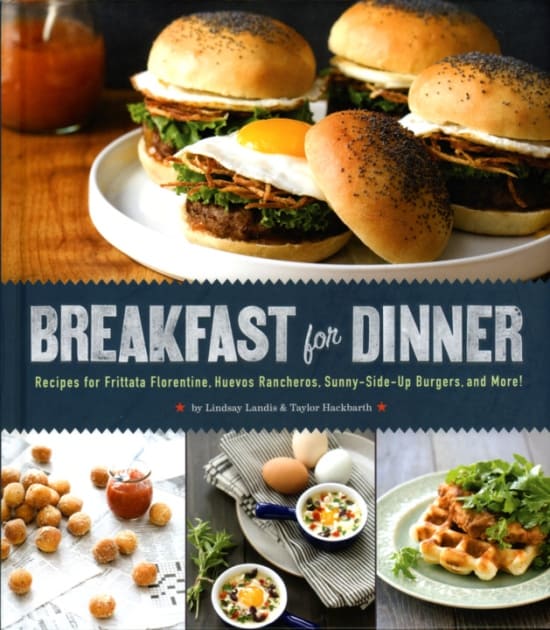 The cookbook, which is full of gorgeous photos and tons of recipes I'd love to try, comes out in a couple weeks, but in the meantime I'm giving away a copy here! (Giveaway closed 2/5.)
Maple Bacon Cupcakes
Ingredients
For the Cupcakes:
1½ cups all- purpose flour
1 teaspoon baking powder
½ teaspoon baking soda
½ teaspoon salt
½ cup (1 stick) unsalted butter, room temperature
½ cup light brown sugar, packed
2 large eggs, room temperature
¼ cup pure maple syrup
½ tsp pure vanilla extract
⅓ cup buttermilk
For the buttercream
¾ cup (1½ sticks) unsalted butter, room temperature
½ cup cocoa powder, sifted
2½ cups powdered sugar, sifted
2 tablespoons maple syrup
⅛ teaspoon maple extract (optional)
2 tablespoons heavy cream, more or less as needed
Topping- Candied Bacon (recipe below)
Instructions
Preheat oven to 350F. Line a muffin tin with cupcake liners
In a bowl, sift together flour, baking powder, baking soda, and salt. Set aside
In a large mixing bowl or the bowl of a stand mixer, beat together butter and brown sugar with an electric mixer on medium speed until light and fluffy, 2 to 3 minutes. Add eggs, 1 at a time, mixing well after each addition. Mix in maple syrup and vanilla extract.
Mix in dry ingredients, a little at a time, until incorporated. Beat in buttermilk on low speed until just incorporated.
Fill cupcake liners with a scant ¼ cup of batter (cups should be just under ⅔ full) Bake for 18-20 minutes or until a toothpick insterted in the center comes out clean. Transfer pan to a cooling rack; when pan is cool enough to handles, place cupcakes on rack to cool completely.
For buttercream:
Beat butter with an electric mixer on medium-high speed for 1-2 minutes or until fluffy. Add cocoa powder an beat until smooth. Slowly beat in the powdered sugar ½ cup at a time, until mixture is smooth. Beat in maple syrup and maple extract (if using). Add cream as needed and beat on medium-high speed until light and fluffy. 2-3 minutes.
Candied Bacon
Ingredients
3 tablespoons light brown sugar, packed
1 tsp cocoa powder
4 strips bacon
Instructions
Preheat oven to 375. Line a baking sheet with foil, set an oven proof wire, baking rack on top of the foil and grease with cooking spray.
In a shallow dish, whisk together brown sugar and cocoa powder until evenly mixed. Press bacon into sugar mixture to coat, shaking off excess.
Arrange bacon on prepared rack, leaving plenty of space between slices. Bake for 3-40 minutes, flipping every 10 minutes, until bacon is browned and crisp. Remove from oven and allow to cool completely.
Recipe from: Breakfast for Dinner, by Lindsay Landis and Taylor Hackbarth