Salted Caramel Sticky Buns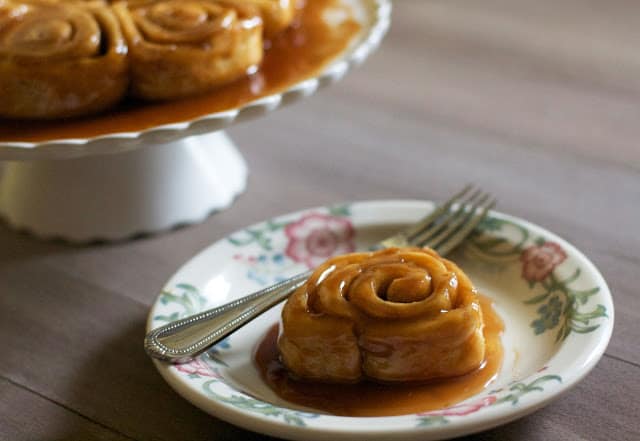 I have been waiting to share this post with you guys for sooo long. Some bloggers seem to be good at baking things in advance and planning posts months ahead, but not me! I'm more into the instant gratification side of things, and usually share the things I'm baking within a week or two. But these beautiful rolls were planned way in advance for my guest post on A Cup of Jo, so I made them back in October during Hurricaine Sandy. They were such an enormous hit and so incredibly delicious that I've been awaiting this day ever since.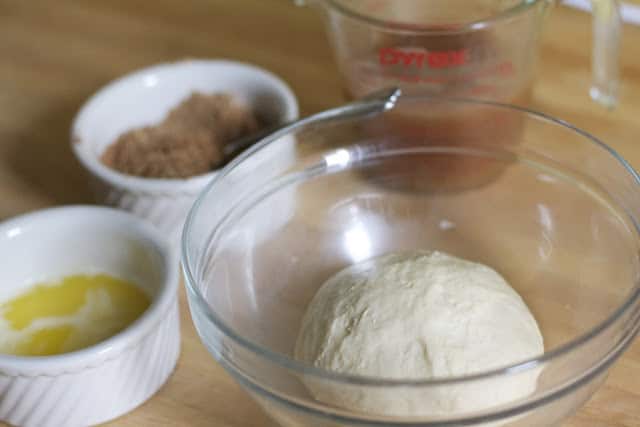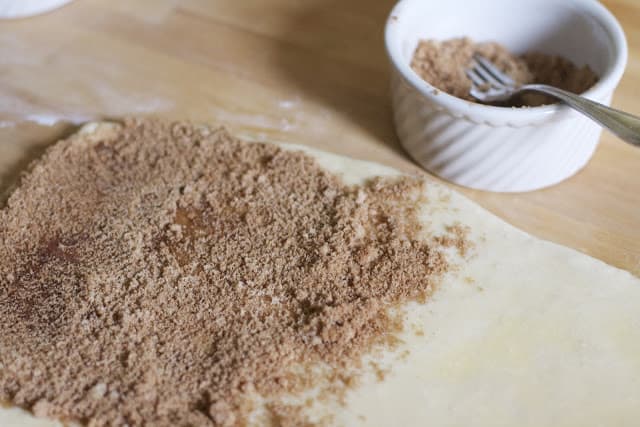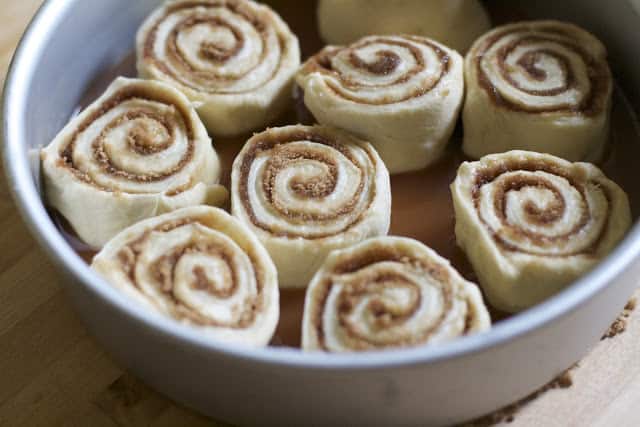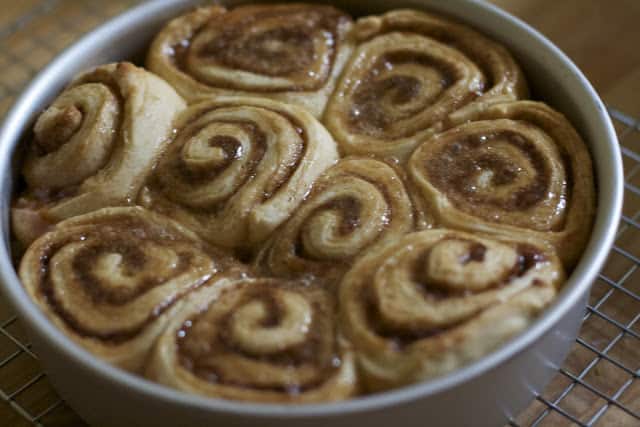 I've never really been someone to have a tradition Christmas morning breakfast, but I'm really hoping my parents are cool with me whipping these up on 12/25. They make the house smell so amazing and they are so warm and decadent, I don't see how they could resist really.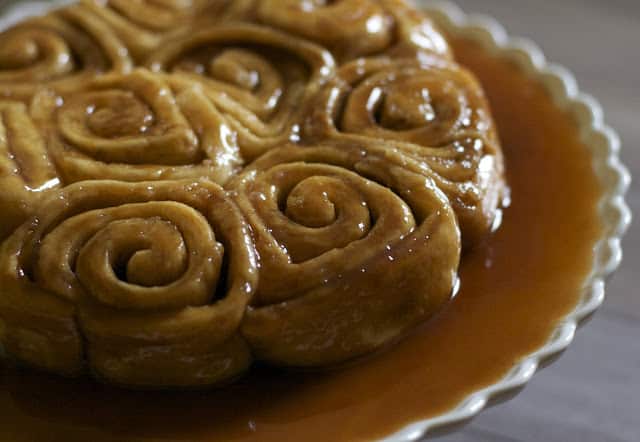 You know I actually had never even had a sticky bun before making these, and after doing some reasearch, I figured out they are basically just cinnamon rolls with a caramel-like sauce spread underneath them in the pan as well as drizzled on top. Pecans are usually added and the end result is sticky, gooey and soft. I nixed the pecans as I have a nut-hating husband, but I personally think they could be a nice addition.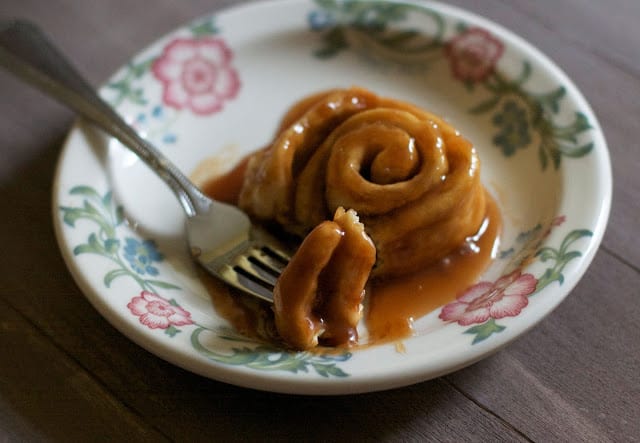 I may have gone a little overboard with the caramel sauce, as the finished batch was almost swimming in a pool of it, but everyone agreed we couldn't possibly change a thing next time. Every bite was full of cinnamon-y, buttery, caramel-y- goodness. The whole thing tasted like that gooey center of a cinnamon roll that I usually eat first. I hope this is a Christmas morning tradition I keep for a long long time. :)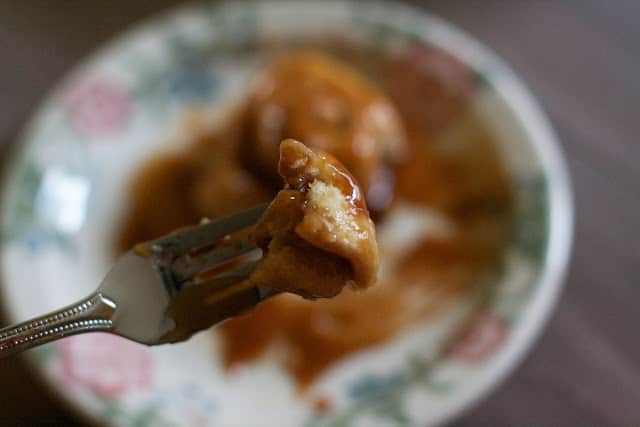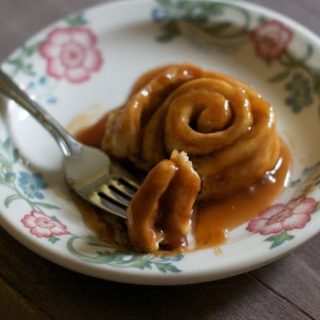 Salted Caramel Sticky Buns
Ingredients
Dough:
3/4 cup milk
1/4 cup butter
3 1/4 cups all-purpose flour
1 .25 ounce package instant yeast
1/4 cup white sugar
1/2 teaspoon salt
1/4 cup water
1 egg
Filling:
1 cup brown sugar, packed
1 tablespoon ground cinnamon
1/4 cup melted butter, 4 tablespoons
Salted Caramel Sauce:
1 cup sugar
1/4 cup water
6 TBs unsalted Butter- cut into small pieces
1/2 cup heavy cream
1 tsp Sea Salt
Instructions
For the Caramel Sauce:
Make sure all your ingredients are ready to go before you begin. Have the cream in a measuring cup and the butter in pieces near the saucepan.
Heat sugar and water on moderately high heat in a heavy-bottomed 2-quart or 3-quart saucepan. Stir until sugar is dissolved.
Keep an eye on the sugar mixture, swirling the pan occasionally until the water has evaporated and the liquid sugar is dark amber in color. (About 10 minutes)
Immediately add the butter pieces to the pan and whisk until melted.
Once the butter has melted, take the pan off the heat. Count to three, then slowly add the cream to the pan and continue to whisk to incorporate. (The mixture will foam up considerably, this is why you must use a pan that is at least 2-3 quarts big.)
Add the sea salt. Whisk until caramel sauce is smooth. Let cool in the pan for a couple minutes, then pour into a glass container and let sit to cool to room temperature. (It will thicken as it cools.)
For the Dough:
Heat the milk in a small saucepan until it bubbles, then remove from heat. Mix in butter; stir until melted. Let cool until lukewarm.
In a large mixing bowl, combine 2 1/4 cup flour, yeast, sugar and salt; whisk together. Add water, egg and the milk mixture; beat well with an electric mixer.
Add the remaining flour, 1/2 cup at a time, using a wooden spoon to stir well after each addition. (dough will be too thick and sticky to use the mixers at this point.)
When the dough has just pulled together, turn it out onto a lightly floured surface and knead until smooth, about 5-8 minutes. (dough will spring back when lightly pressed.)
Cover the dough with a clean, damp cloth and let rest for 10 minutes.
Meanwhile- Prep two 8-9 inch round cake pans by drizzling caramel sauce on the bottom, prepare filling by combining brown sugar and cinnamon in a small bowl.
Lightly flour your work surface and separate dough into halves. Roll each section of dough into a rectangle.
Using a pastry brush- slather the dough with the melted butter. Sprinkle dough with cinnamon sugar mixture and press in lightly so it doesn't fall out when you roll it.
Roll up dough and pinch seam to seal. Cut into 9 equal size rolls.
Arrange rolls in your prepared pans and cover and letting the rolls rise in a warm place until doubled, about 30 minutes.
Preheat oven to 375 degrees F (190 degrees C) Drizzle the tops of the rolls with more caramel sauce, and bake in the preheated oven for 20 minutes, or until golden brown.
Let cool for about 10 minutes and then invert the pan onto a tray or cake stand. (Make sure the tray/stand you use is big enough to handle the extra caramel sauce that will leak out.)
Notes
For an even easier morning treat, prep these the night before and wrap tightly with plastic wrap. Chill overnight and let them proof for an hour in the morning right before baking.) makes 18 rolls (2 batches of 9 in round cake pans.
Nutrition Information:
Serving Size:

1 grams
Amount Per Serving:
Unsaturated Fat:

0g