Soft and Chewy Ginger Cookies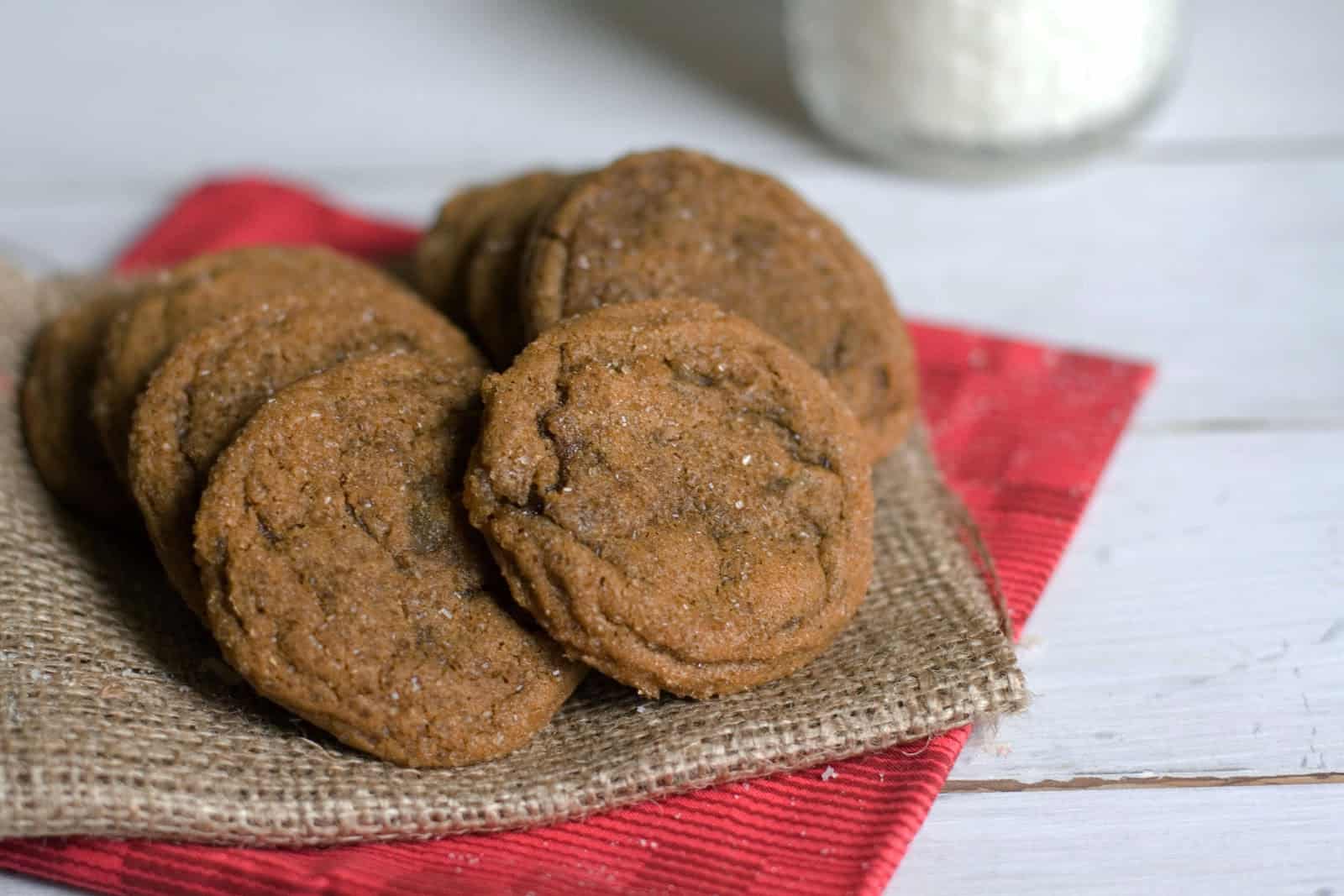 Ok, I'm finally out of my food coma and ready to bring on the Holiday sweets. This truly is my favorite time of the year and nothing makes me happier than handing out sweets to friends and family. As a baking blogger it's actually perfect, as I won't struggle to give away my baked goods until after the New Year. I'm all stocked up on pretty boxes and bags which make extra treats look all festive too.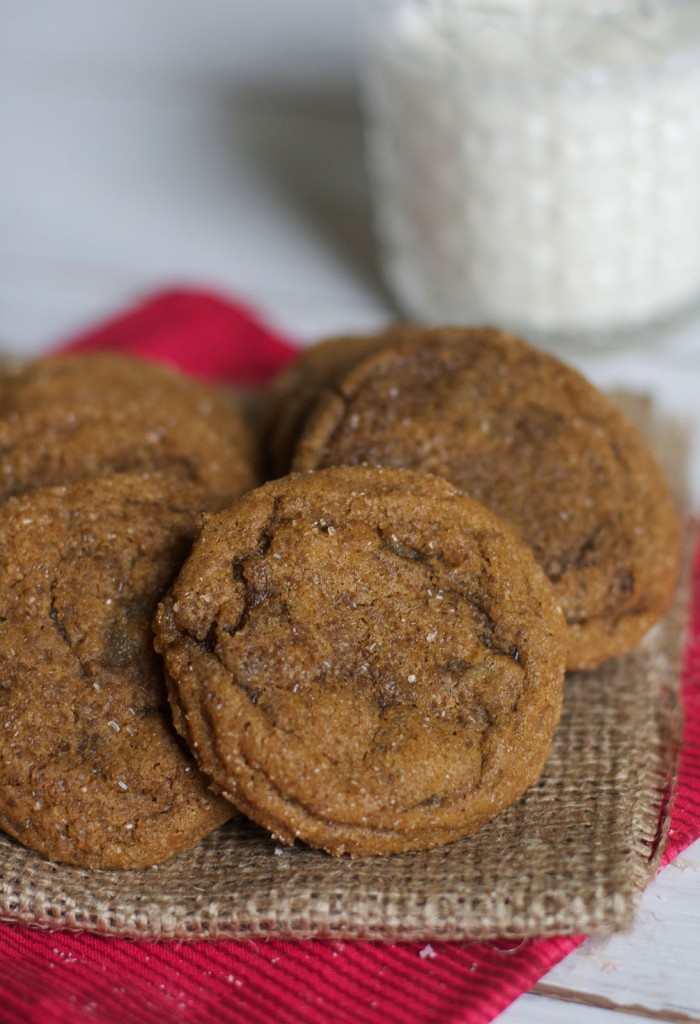 I love a spicy ginger cookie, but I'm not so much into the hard texture of a traditional ginger snap, so these were perfect for me. The edges are crisp and the insides are chewy and soft. I added candied ginger bits which add little burst of spicy ginger flavor with each bite. The dough comes together in no time and the bake up quickly. I chose to bake
a dozen of these and chill the rest of the dough in pre-scooped portions, making it easy as pie to bake up a few anytime company comes over.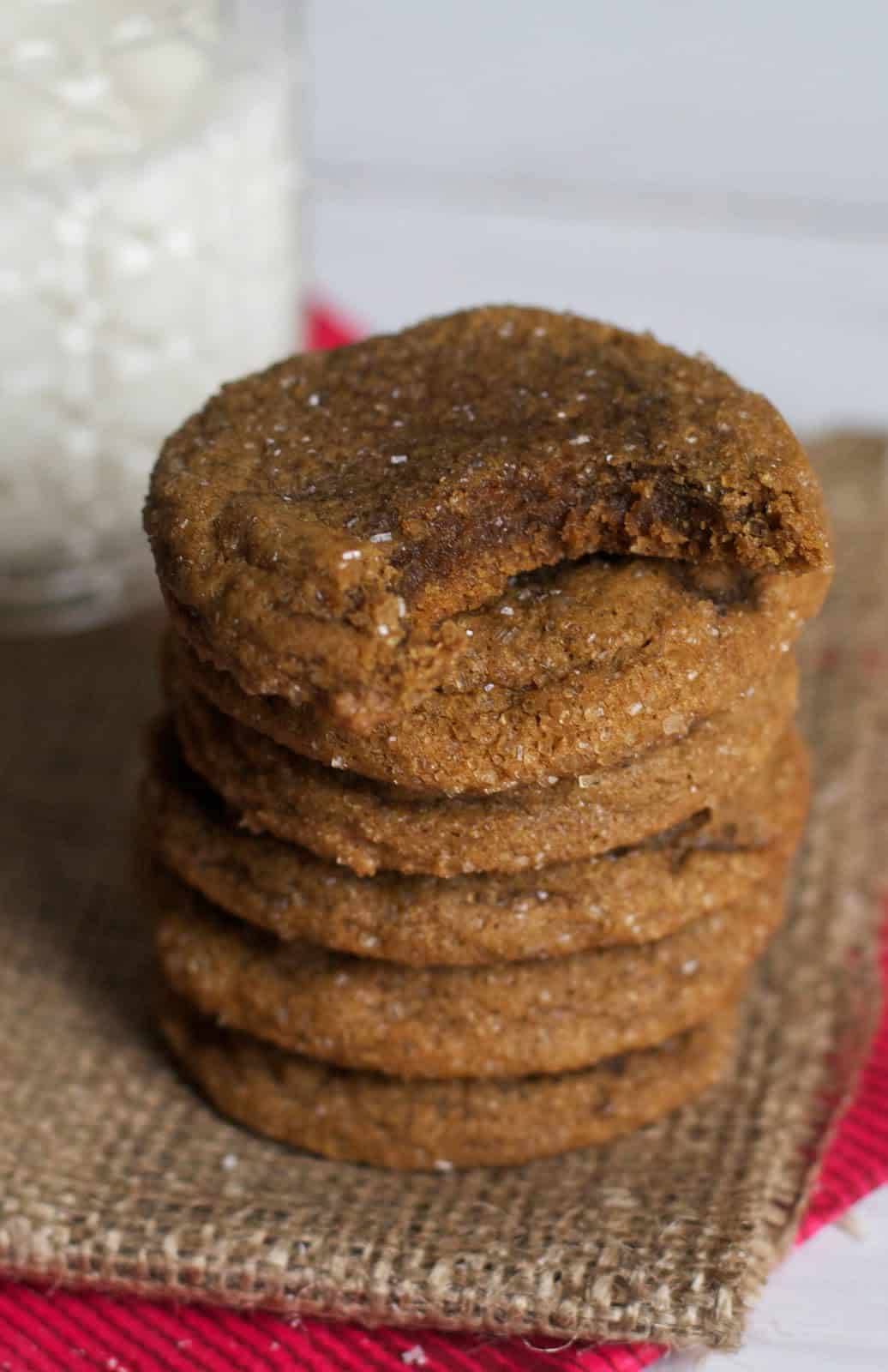 On a side note, thank you all so much for the sweet comments on the wedding picture post! I put a lot of love and hard work into planning all the details of that day, so hearing all your kindness made my day! I will go back and give some info on vendors and stuff to answer your questions. :)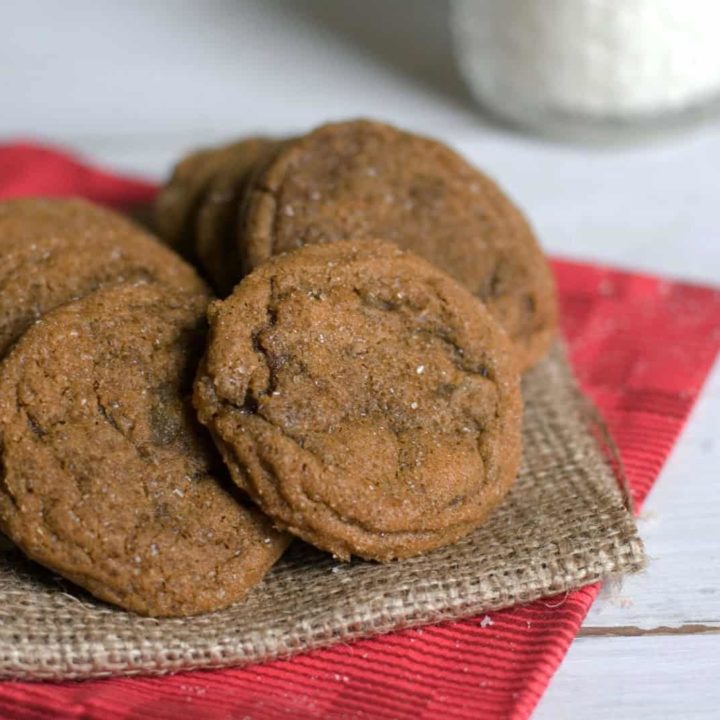 Soft and Chewy Ginger Cookies
Ingredients
2 1/4 cups all-purpose flour
2 teaspoons ground ginger
1 teaspoon baking soda
3/4 teaspoon ground cinnamon
1/2 teaspoon ground cloves
1/4 teaspoon salt
3/4 cup butter, softened (1 1/2 sticks)
1/2 cup white sugar
1/2 cup brown sugar
1 egg
1 tablespoon water
1/4 cup molasses
1/2 cup candied ginger* chopped into bits.
2 tablespoons raw sugar for rolling, white sugar works too
Instructions
Preheat oven to 350 degrees F.
Mix together the flour, ginger, baking soda, cinnamon, cloves, and salt. Set aside.
In a large bowl, cream together the butter and sugars until light and fluffy. Beat in the egg, then mix in the water and molasses.
Gradually mix the sifted ingredients into the molasses mixture. Stir in the candied ginger.
Chill dough for 15 minutes to make it easier to handle.
Shape dough into 1 inch sized balls, and roll them in the raw sugar. Place the cookies 2 inches apart onto a parchment or silpat-lined cookie sheet, and flatten slightly.
Bake for 8 to 10 minutes in the preheated oven. Allow cookies to cool on baking sheet for 5 minutes before removing to a wire rack to cool completely. Store in an airtight container.
Notes
*Candied Ginger can be found at your basic grocery store, but if you can't find it- I made it from scratch here.
Nutrition Information:
Yield: 2 Serving Size: 1 grams
Amount Per Serving: Unsaturated Fat: 0g