Strawberry Sour Cream Ice Cream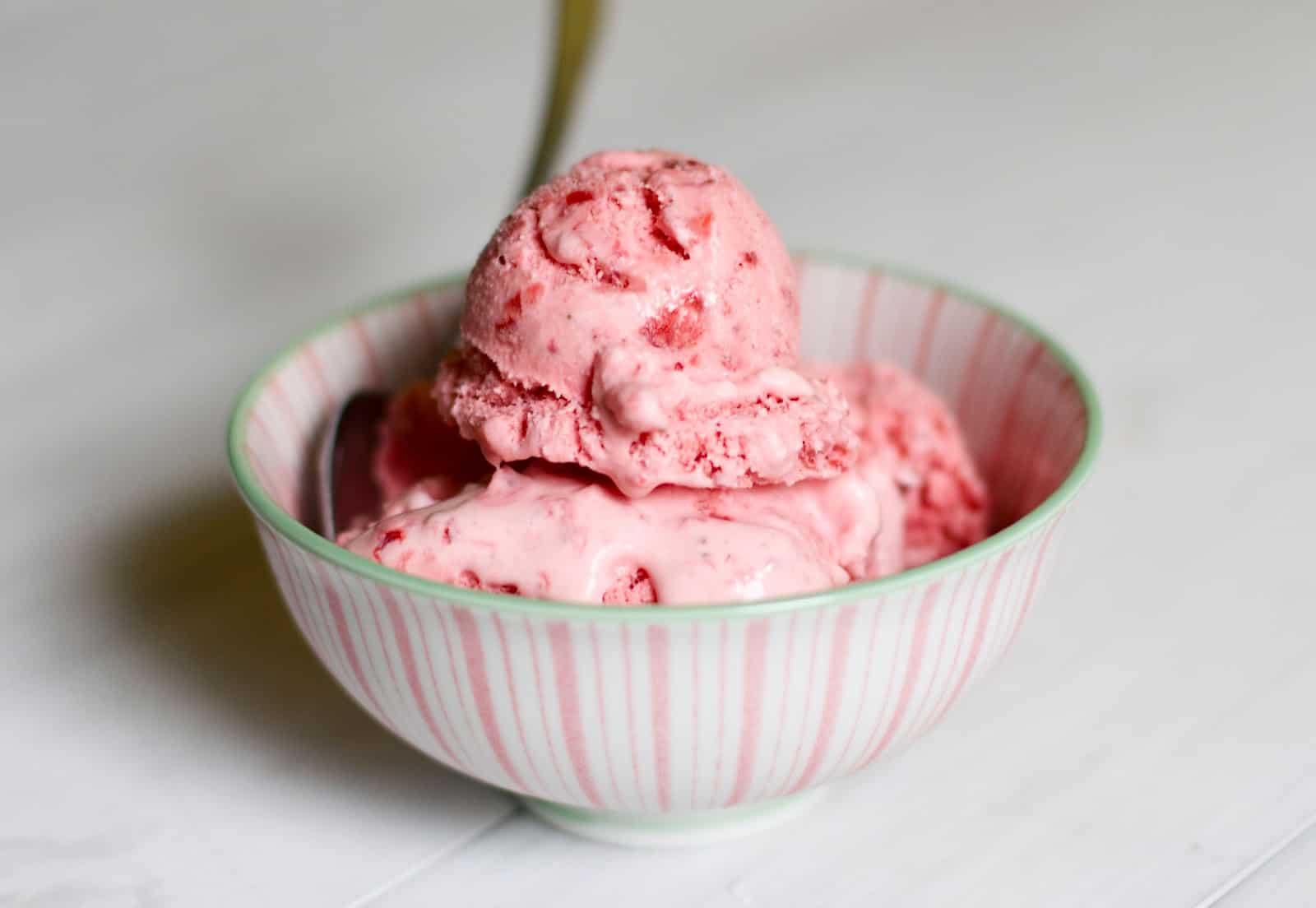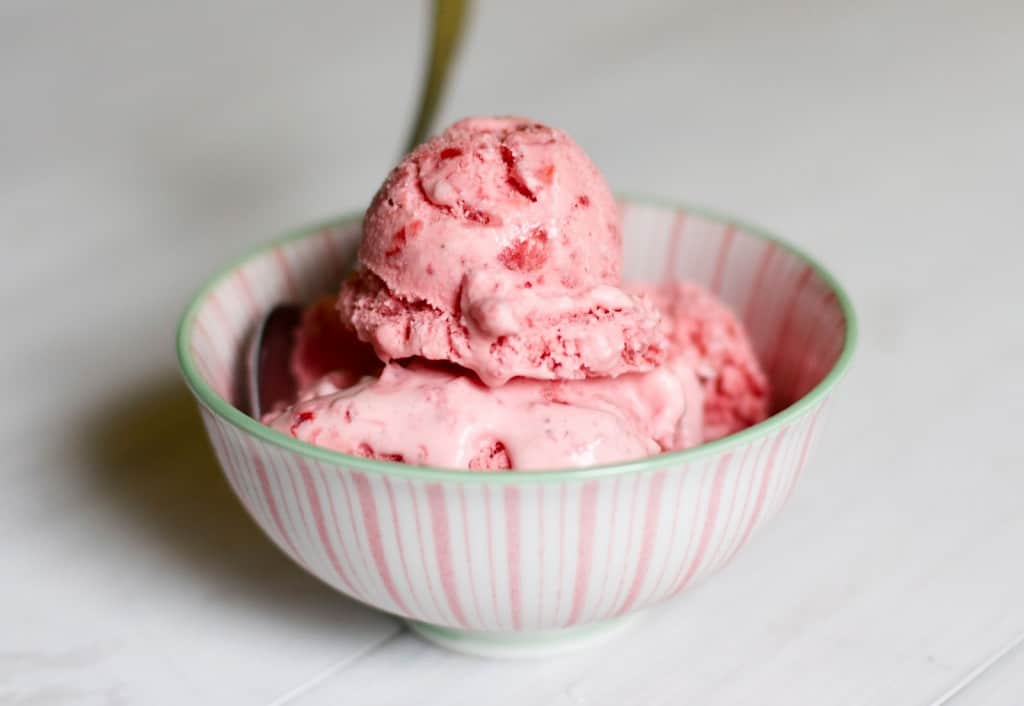 When life gives you lemons you make lemonade right? Well, when your sister gives you a quart of strawberries that she hand-picked from a farm in Long Island, you make something delicious. I mean you just have to. I wanted to make something that really let the ripe and juicy berries shine, so instead of baking them into something, I thought ice cream would be perfect.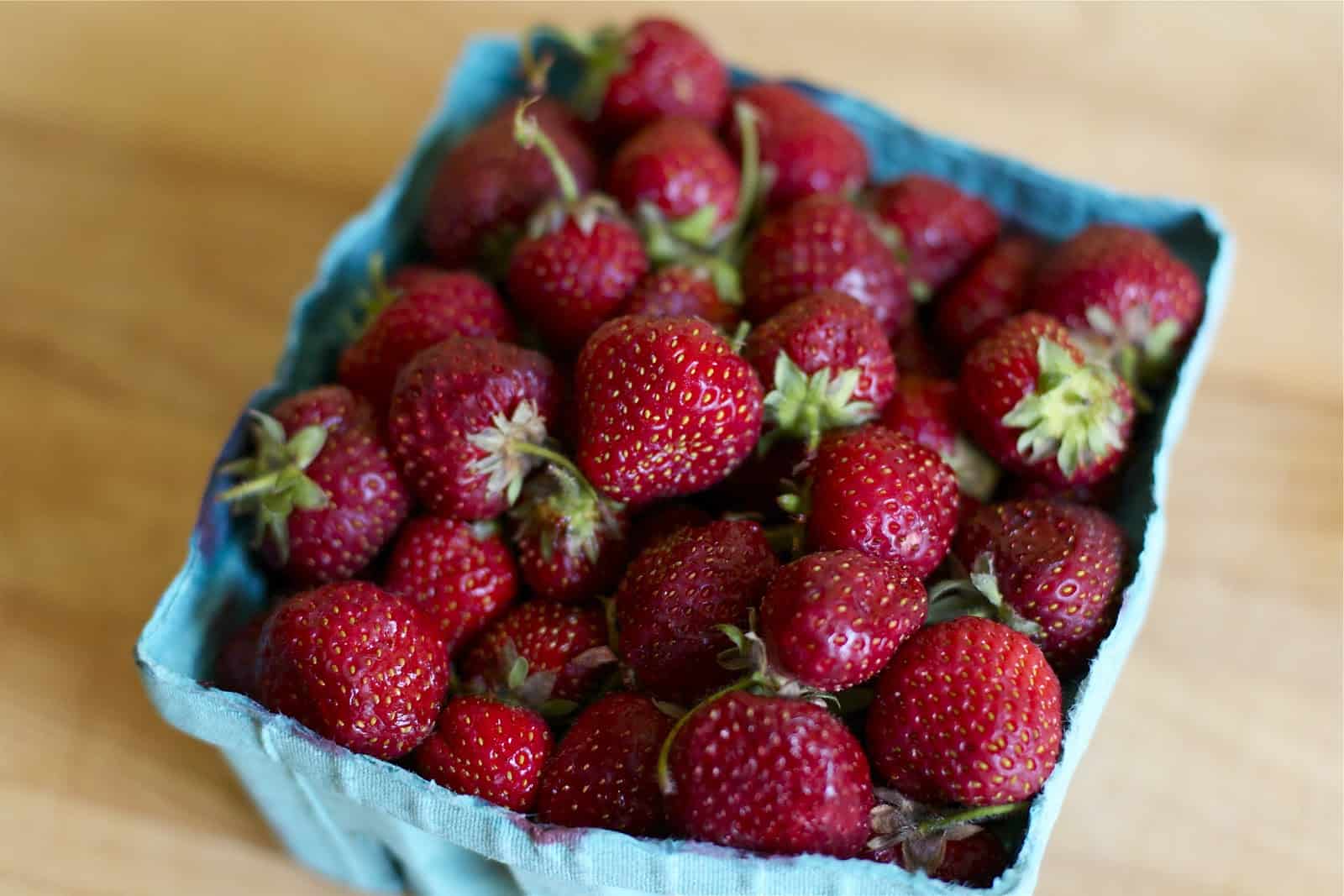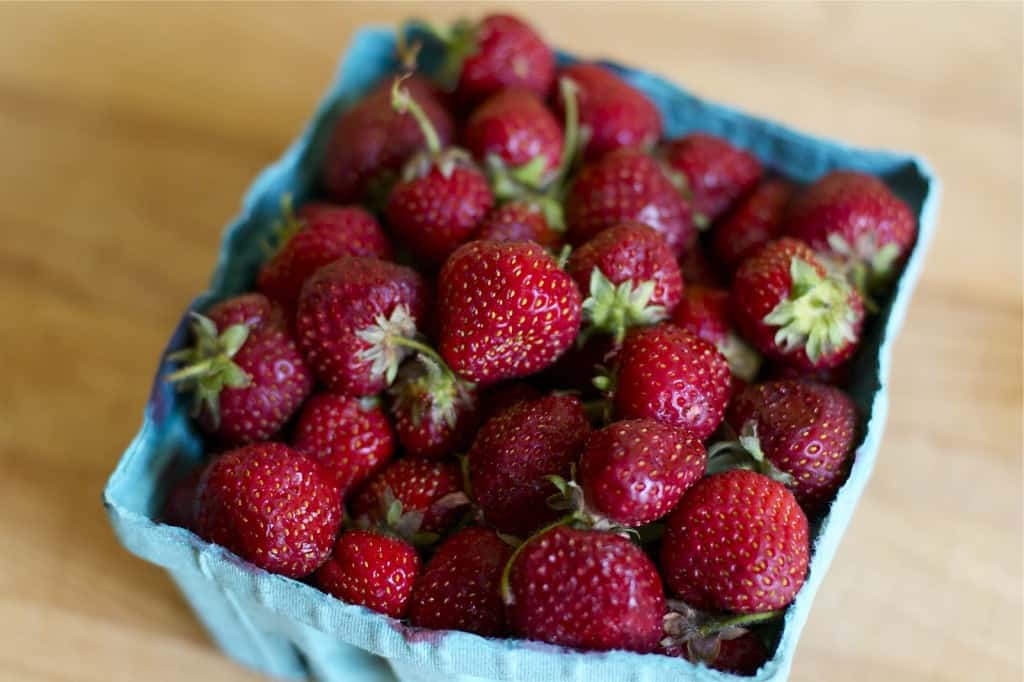 This great recipe is from my "Ice Cream Guru" David Lebovitz. (duh.) I always check out his book before looking elsewhere for recipes as I always find them to be a perfect starting ground. Also, of the 10 or so I've tried- they always turn out perfectly. It makes me hesitant to stray too far.
Now, I know what you may have been thinking for the last two paragraphs…Sour Cream Ice Cream? Weird right? Well let me just tell you that it is the best secret ingredient to highlight the flavors of the berries and lend a perfect creamy texture. It doesn't take the least bit "sour," but instead sweet and refreshing. This recipe is a must for these hot summer months!!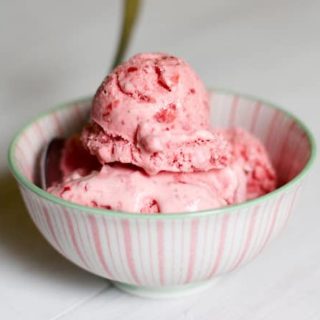 Strawberry Sour Cream Ice Cream
Ingredients
1 pound fresh strawberries, rinsed and hulled
3/4 cup granulated sugar
1 tablespoon vodka or kirsch, optional
1 cup sour cream
1 cup heavy cream
1/2 teaspoon freshly squeezed lemon juice
Instructions
Slice the strawberries and toss them in a medium bowl with the sugar and vodka or kirsch, if using. Stir until the sugar begins to dissolve and all of the strawberries are coated. Let stand at room temperature for 1 hour, stirring occasionally.
Pulse the strawberries and their liquid with the sour cream, heavy cream, and lemon juice in a blender or food processor until almost smooth, but still slightly chunky.
Refrigerate mixture for at least one hour or until thoroughly chilled. Freeze in your ice cream maker according to the manufacturer's instructions. David recommends eating this when freshly churned and I agree. If you want it to be a little harder, freeze as long as you'd like, just let it sit at room temperature for a few minutes before scooping.
Nutrition Information:
Serving Size:

1 grams
Amount Per Serving:
Unsaturated Fat:

0g
Recipe from: The Perfect Scoop by David Lebovitz.