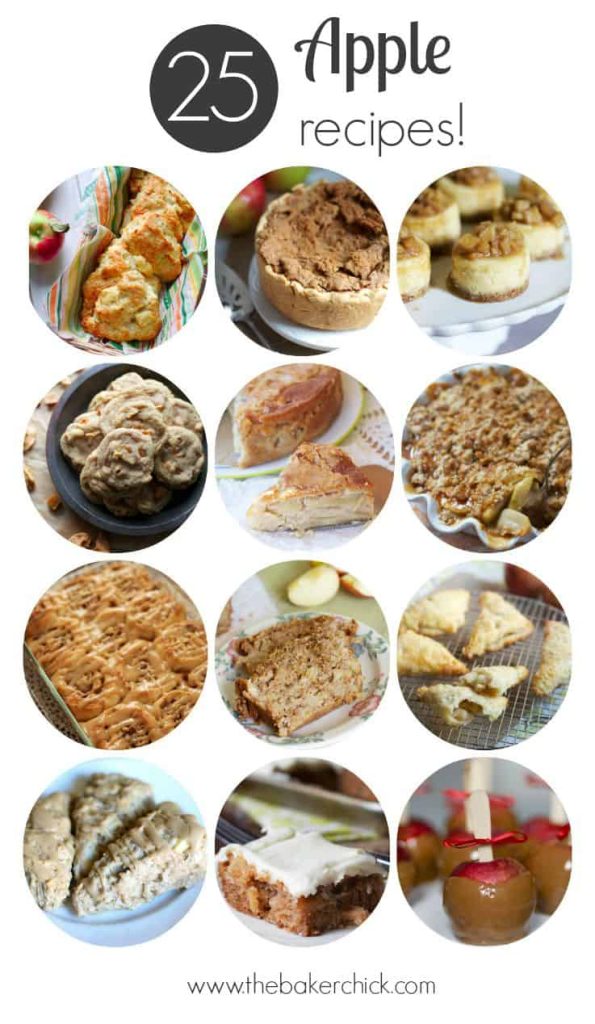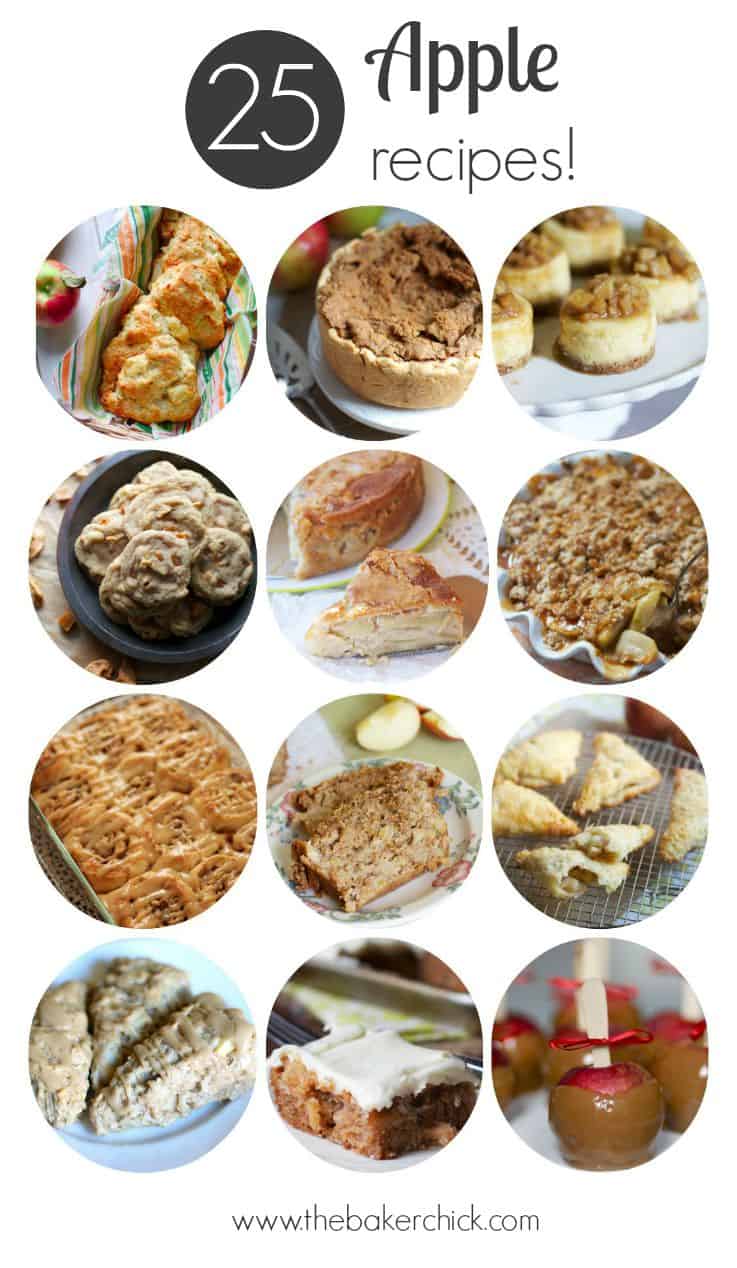 August is almost over which means my brain is already on Fall and nothing means fall baking is truly upon us like Apple Season! You know I'm a fall girl through and through and I just cannot wait for crisp autumn days with crunchy leaves under my feet. (Plus I bought Hugo the cutest wellies that just are asking for some cooler weather…)
I've compiled 25 fabulous Apple Recipes to help you get as excited about fall baking as I am. Half are my own from the last couple years and I'm including links for 12 great recipes from my blogging friends. Fall-Football-Apple-Pumpkin-Foliage- Woohoo!!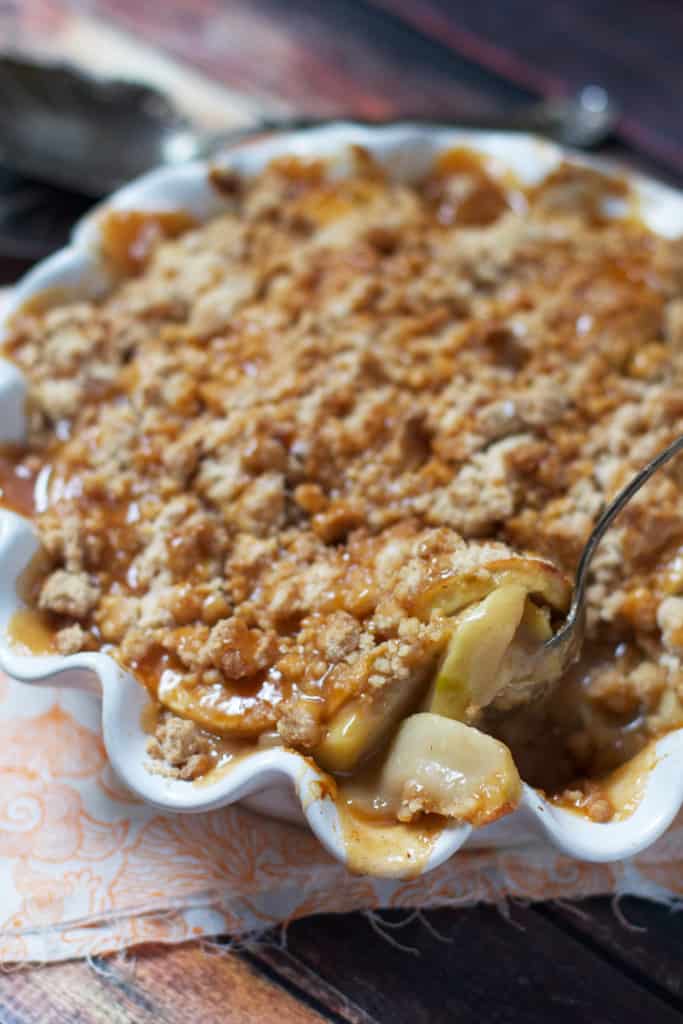 Salted Caramel Apple Crisp: This recipe is SO easy and just the most delicious thing with a scoop of Vanilla Ice Cream!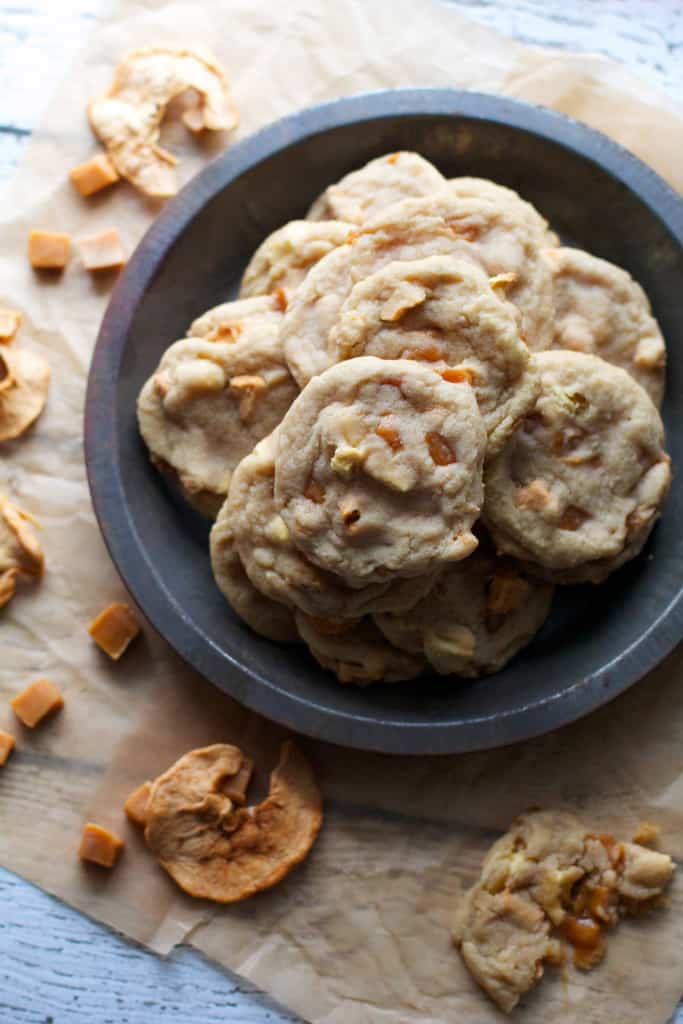 Chewy Caramel Apple Cookies– Bits of caramels and chunks of dried apples makes these cookies super festive and my personal faves.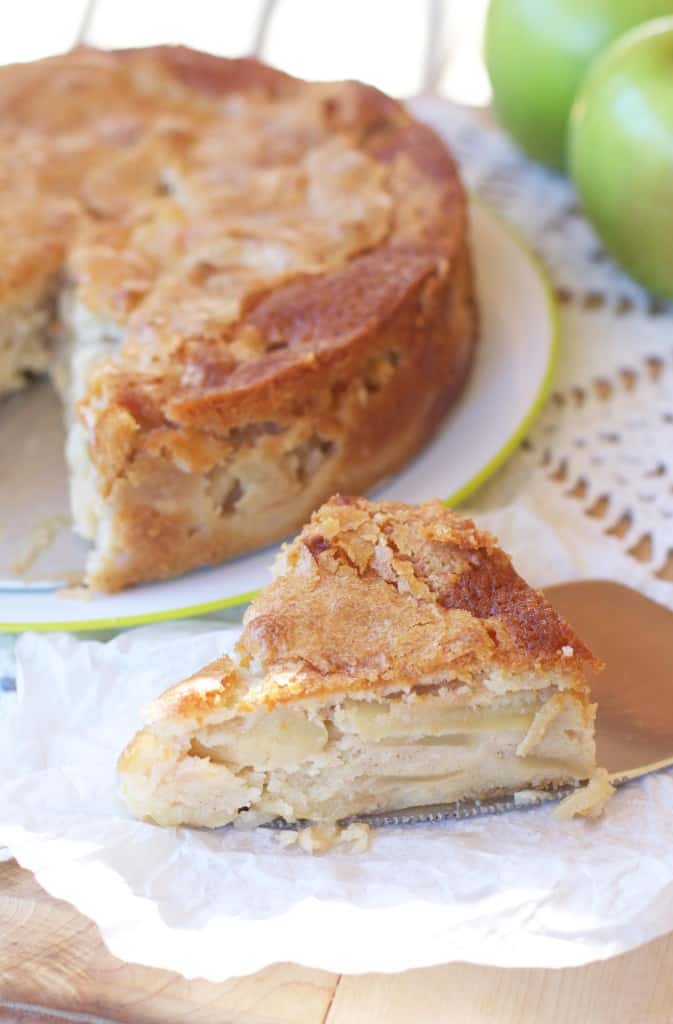 French Apple Custard Cake: This cake is served cold, full of layers of apple and creamy custard with a crispy topping. It's both light and decadent!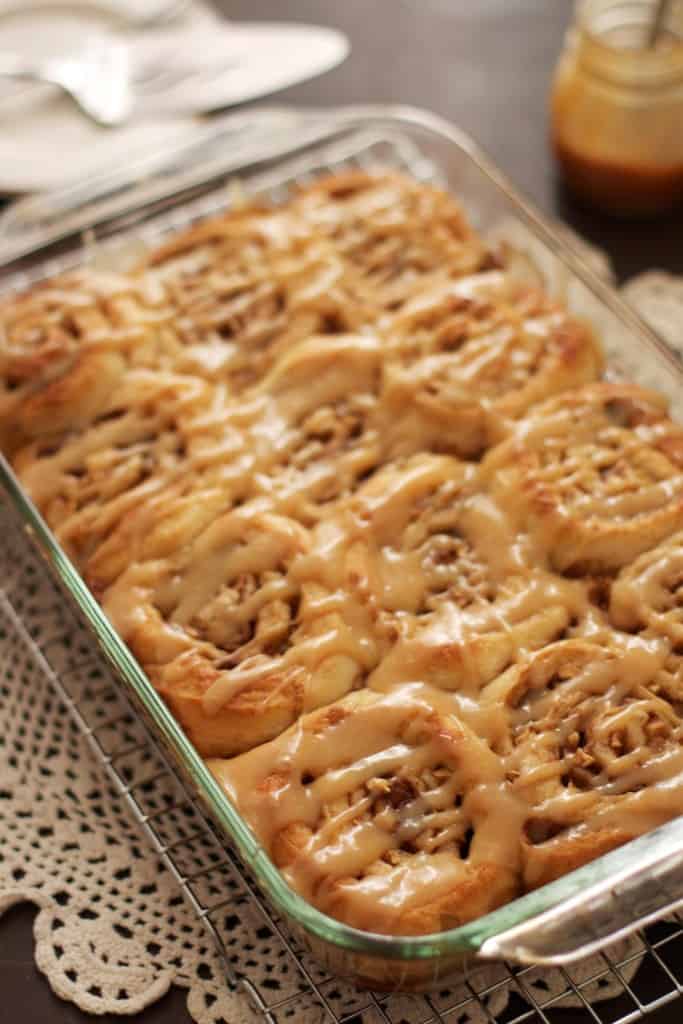 The only thing better than cinnamon rolls? Caramel Apple Cinnamon Rolls full of sweet apple chunks with a caramel glaze.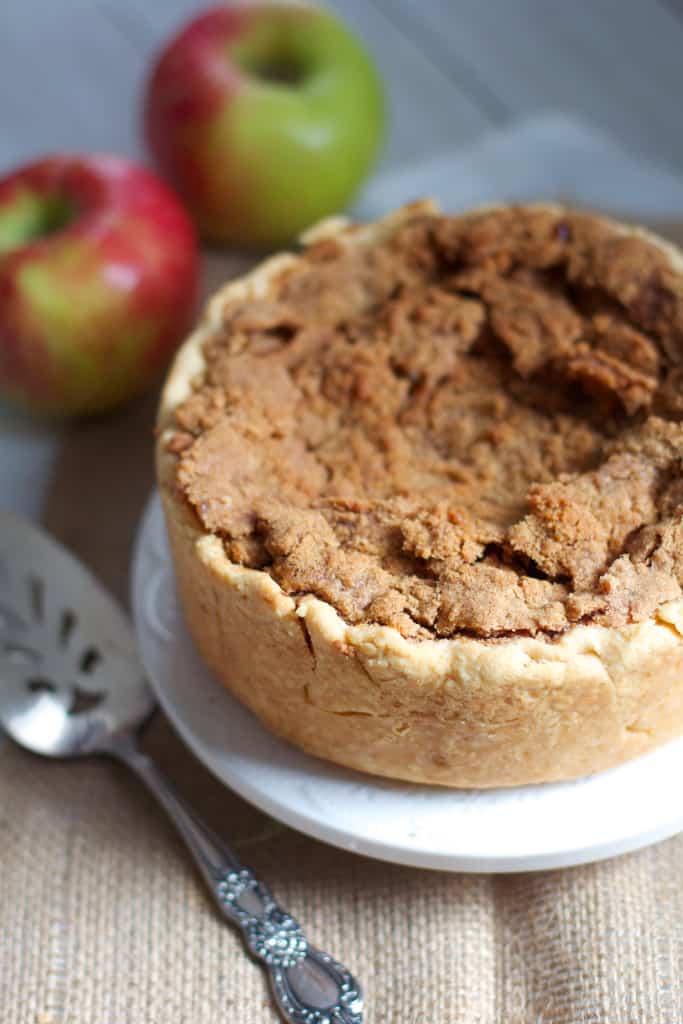 This super Deep Dish Sour Cream Apple Pie is made in a spring-form pan to make allow for even more apple layers. The sour cream and crumb topping make it one of my favorite apple pie recipes!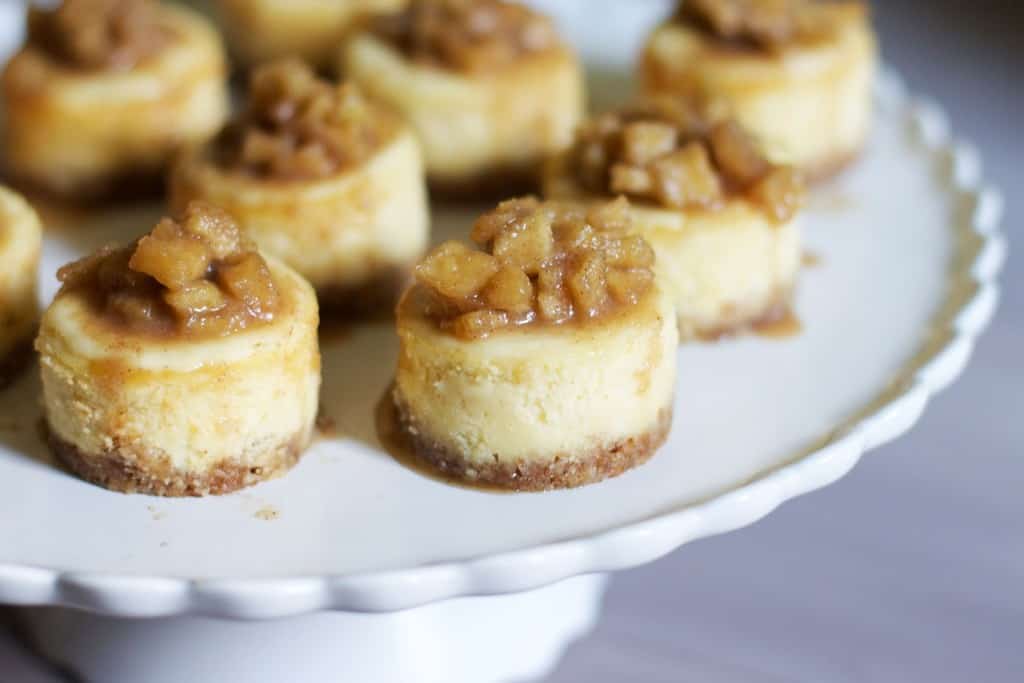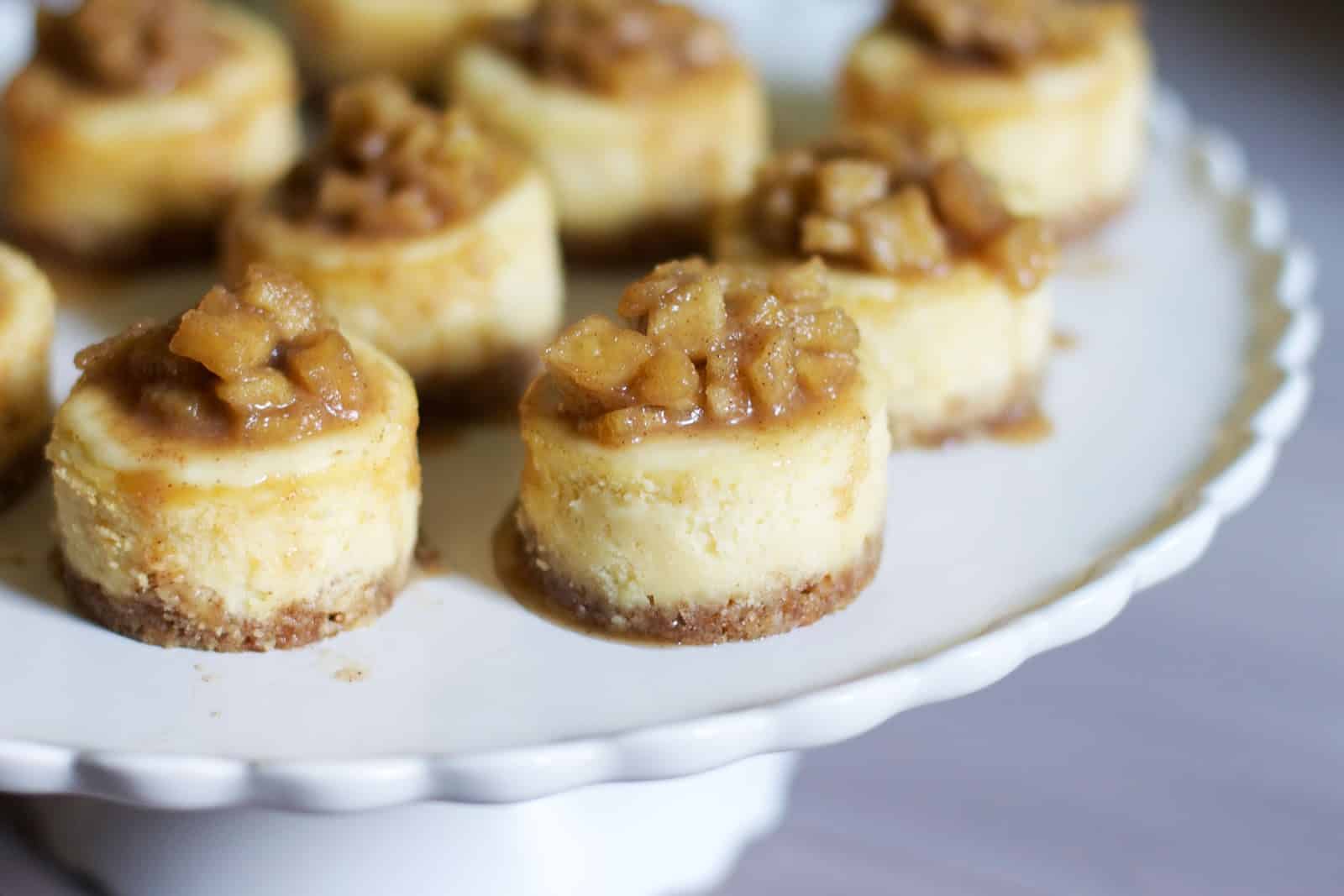 Here's an oldie but a goodie. Creamy Mini White Chocolate Cheesecakes with Apple Cinnamon Compote– the perfect bite sized treats!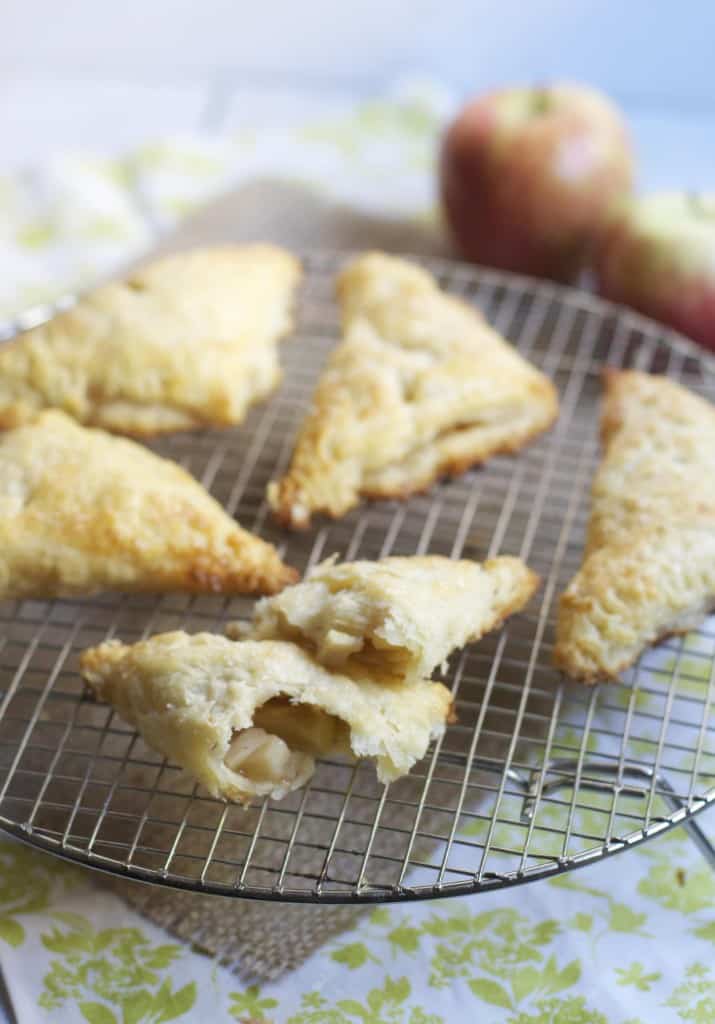 Autumn Apple Turnovers pair flakey pastry with warm spiced apples- perfect for a crisp morning with a cup of tea!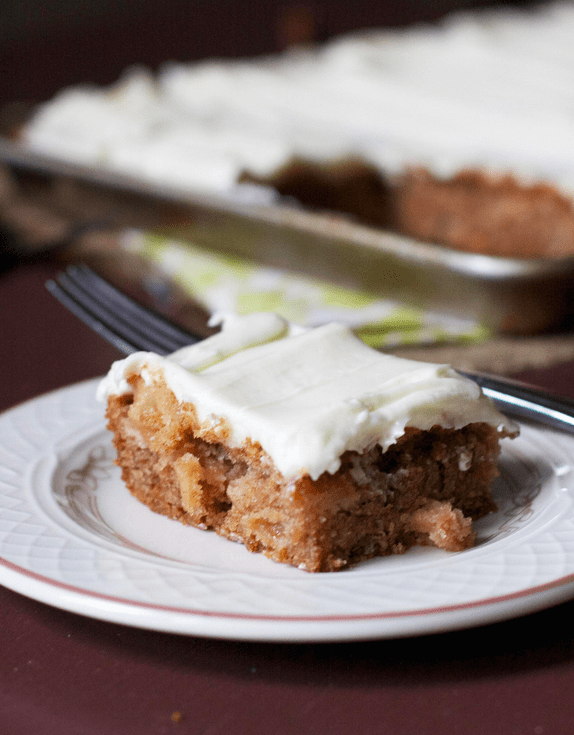 Apple Cinnamon Sheet Cake with Cream Cheese Frosting is a super easy cake that is a definitely crowd pleaser- this was the first sheet cake recipe I made and I love it!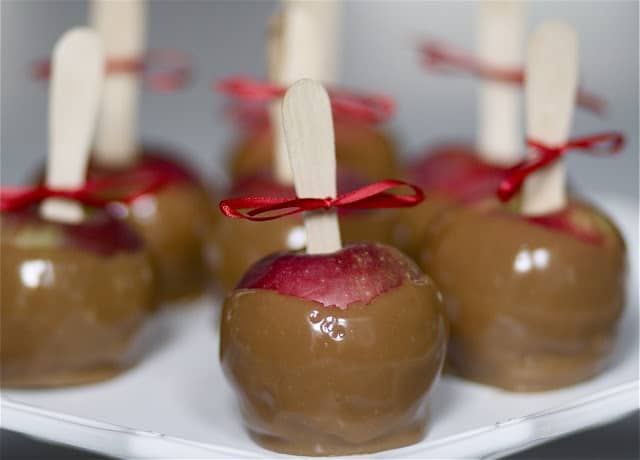 Caramel Apples from Scratch– A few tricks keep the homemade caramel from sticking perfectly to the apples making them a festive fall treat.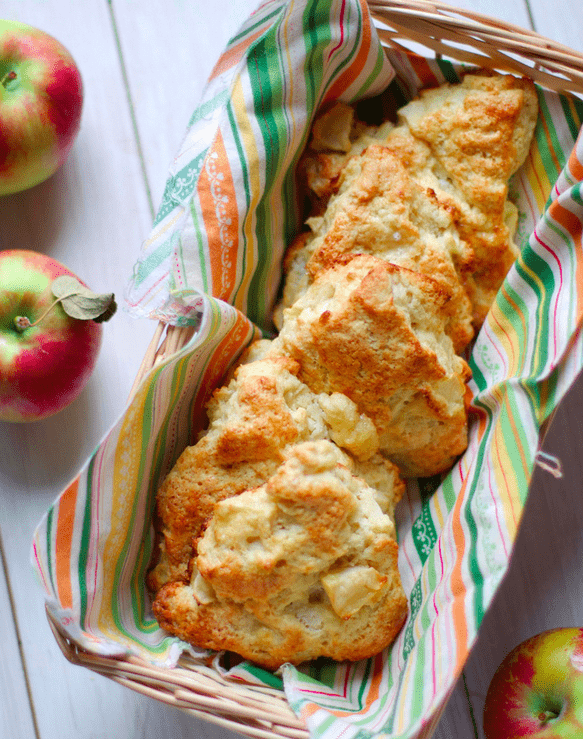 Apple Cheddar Scones– If you haven't paired Apple with Cheddar you're missing out- these scones were savory, sweet and amazing.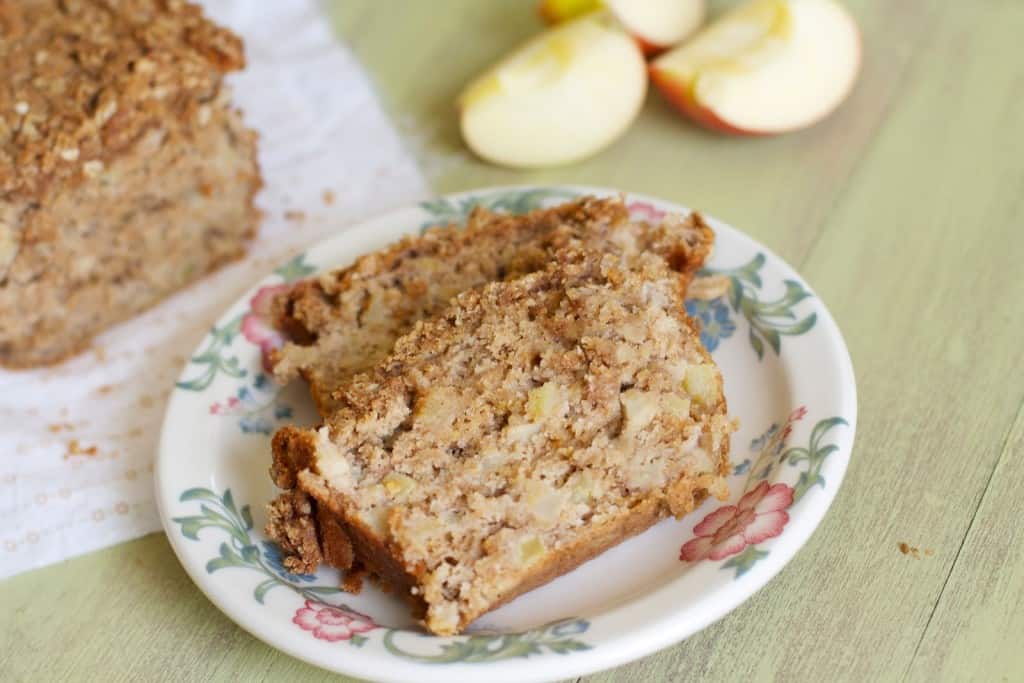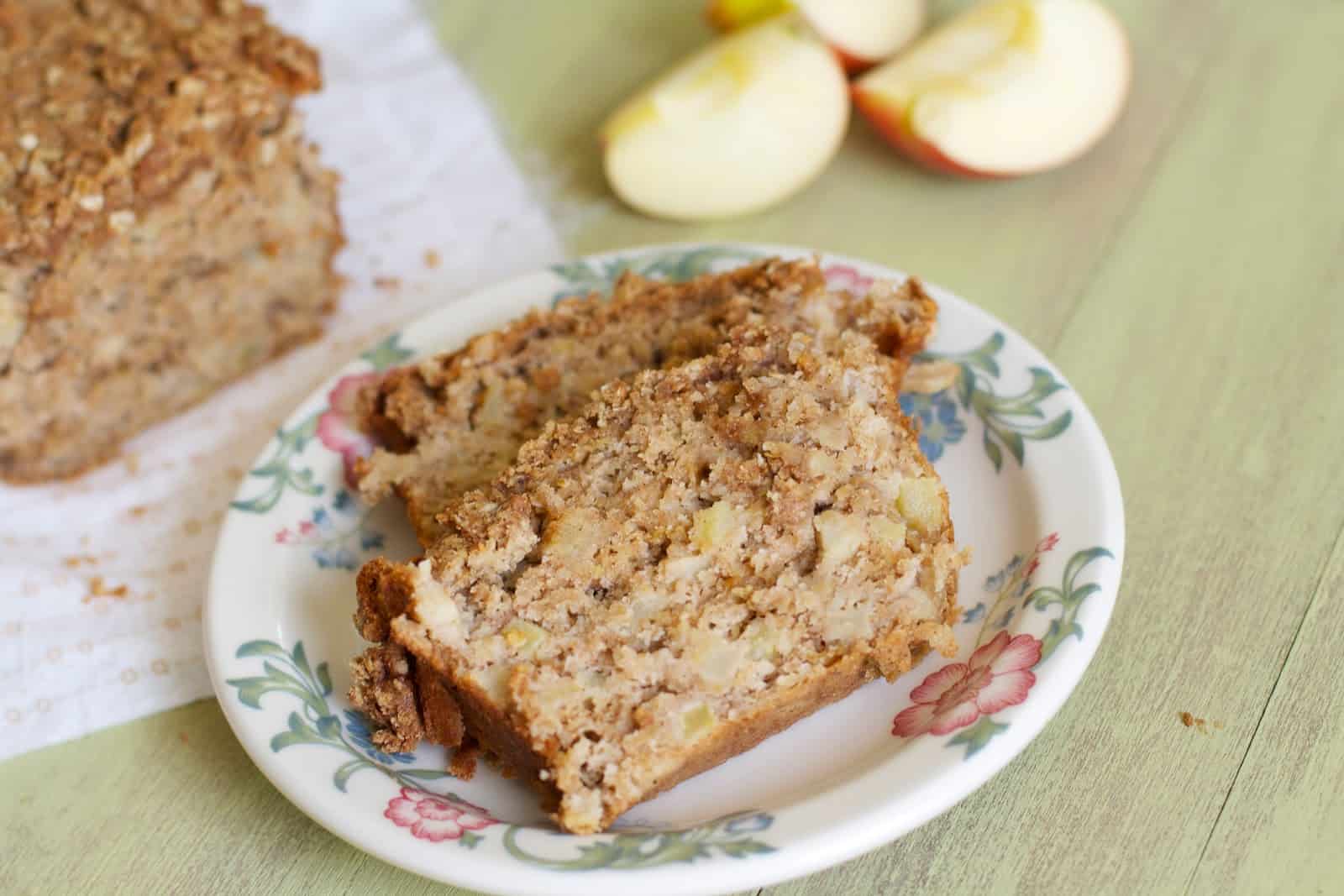 Apple Spice Crumb Bread– This moist and flavorful quick bread is full of apple chunks and fall spices!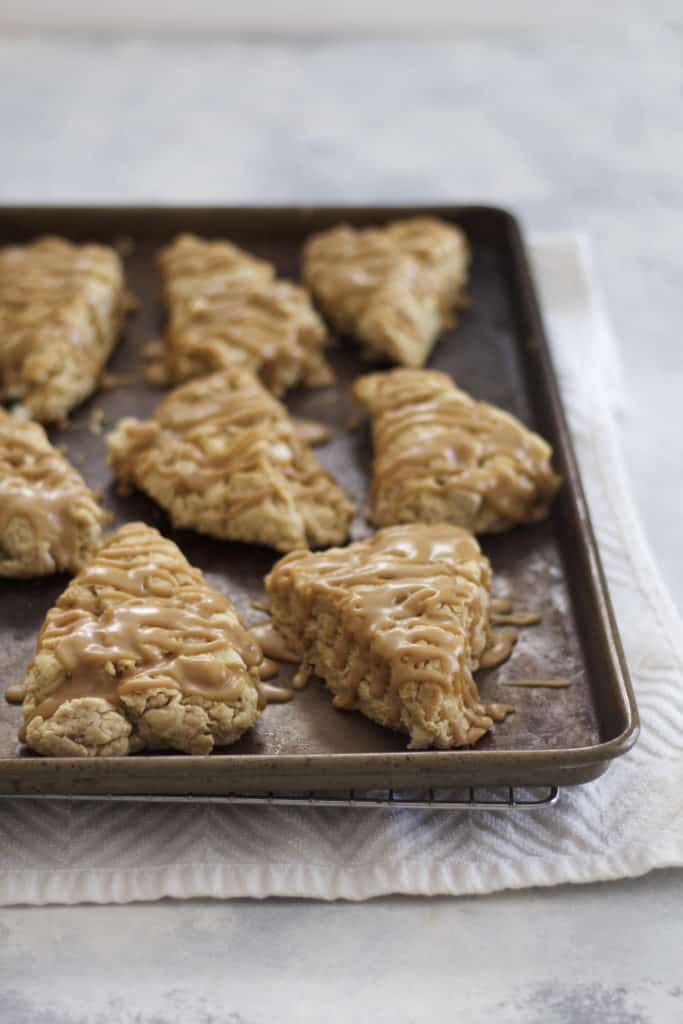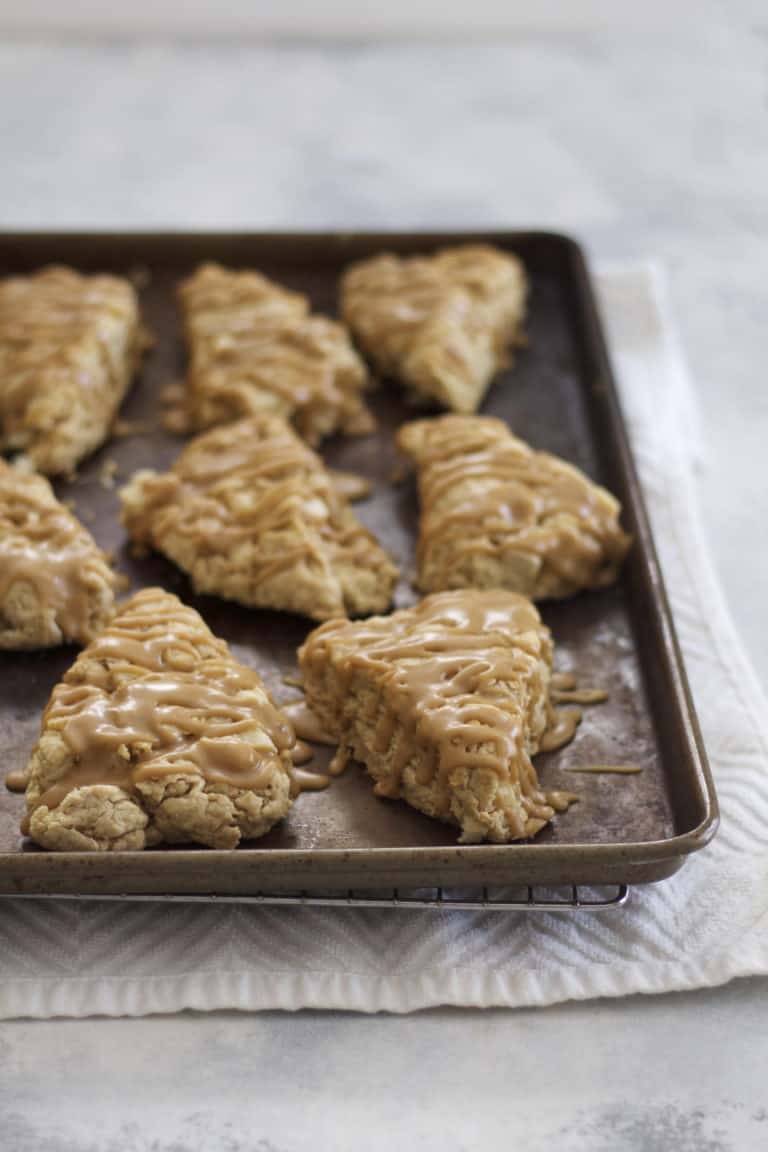 Caramel Apple Scones– It's been 3 years since I made these beauties, and I definitely need to revisit this fabulous recipe. Tender apple scones with a caramel glaze- brunch perfection!
And from my friends around the web…
Mini Caramel Apple Pop-tarts with Brown Sugar Glaze– Eats Well With Others
Apple Cider Caramel Corn– Annie's Eats
Apple Peanut Butter Granola Bars– Girl vs. Dough
Honeycrisp Apple Sangria- The Redheaded Baker
Cinnamon Apple Bundt Cake with Maple Cream Cheese Frosting– Greens and Chocolate
Apple Peanut Butter Blondies- Persnickity Plates
Brown Sugar Apple Cobbler- Bake or Break
Apple Cinnamon Blondies– Bakerita
Spritzy Apple Cider Floats– The Reluctant Entertainer
German Apple Cake – Kitchen Tested
Salted Turtle Caramel Apples- Flavor the Mountains
Almond Apple Struedel Muffins – An Edible Mosiac
Stovetop Apple Crisp – Heather's French Press
Apple Streusel Bars – That Skinny Chick Can Bake