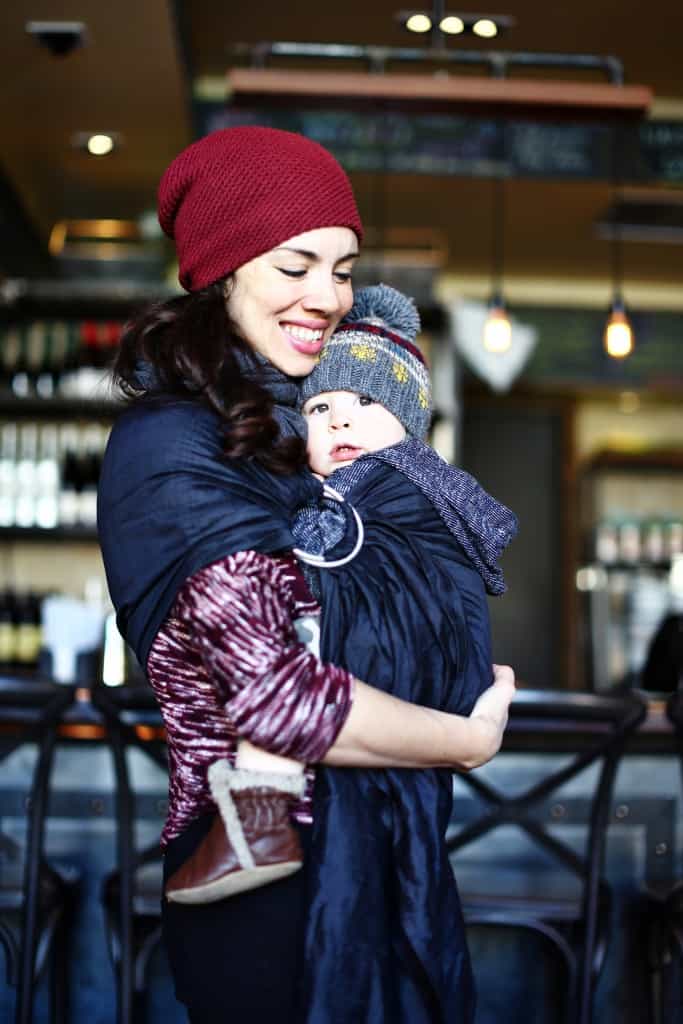 If you follow me on Instagram or know me in real life you are probably aware of my obsession with Sakura Bloom baby slings. I get asked about them all the time and proudly have inspired so many friends to try them out and get more excited about baby-wearing. I really rely on the ease of these slings to get around my neighborhood in New York. I can pop Hugo in, run an errand, jump on the subway, pop him out to play, and back in again. (And no- I am not getting paid to write this nor is this a sponsored post. I just really really love this brand.)
Anyway- Sakura Bloom has something called the Sling Diaries and they are casting the next season. This is my "audition" and the photos that my sister Nadia took of us around my neighborhood documenting our daily jaunts. Whether or not I get chosen, I really want to share my love of these slings with you and the work I put into this. Babywearing is the best!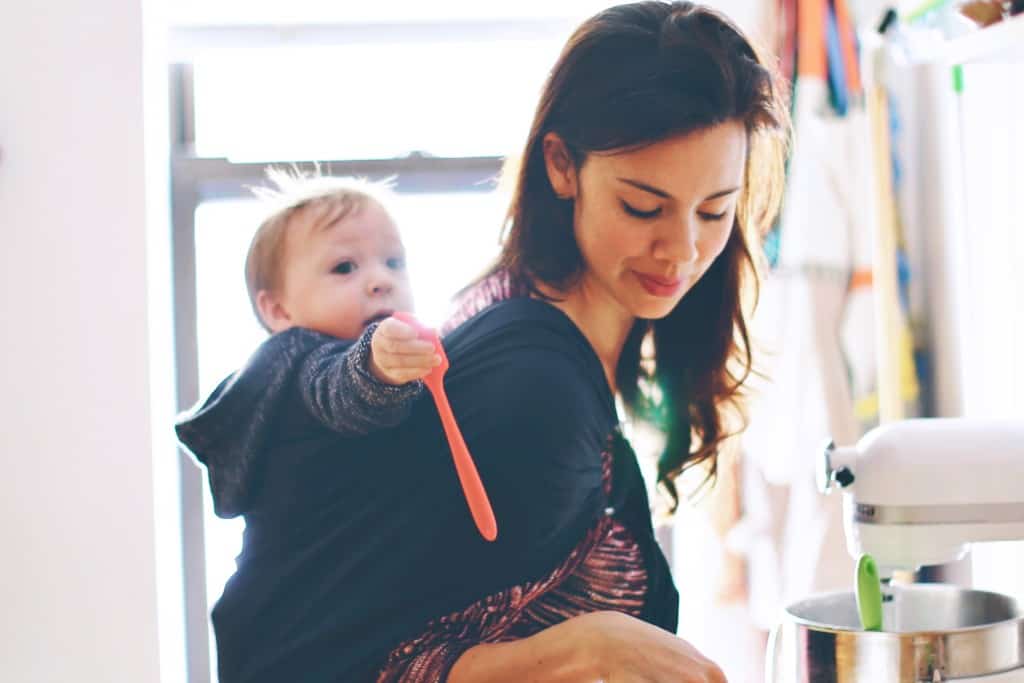 I'm not sure there's a better alarm clock in the world than my sweet baby strumming my lips like a guitar. It wakes me up slowly, and when I open my eyes to see that sweet child, groggy-eyed and messy-haired, I can't possibly be angry that it's 6:30 AM.
This is how our days usually start. A slow crawl out of bed, an immediate trip to the coffee maker, some books and toys on the floor while I curl up in the arm chair, and watch my silly baby babble to his teddy bear and pick up his blocks and hold them to his ear like a phone.
Our life in the city is never regimented and planned, and I'm not one of those mothers that has ever worked on a schedule. We just have to roll with it. Today, he "helps me" make pancakes for breakfast, we get ourselves dressed and bundled, and head out onto our neighborhood streets to see what the day will bring. My curious boy cranes his neck to peer over my shoulder and wave at the woman walking her dog. Then he buries his face in my chest and sighs, warming my heart even on this frigid day.
My little one cuddles his hand into the nook of my arm as we make the morning rounds, library, coffee shop, and a stop for a smoothie at our favorite place. Today we work on sharing, mostly him sharing the straw with me as he gulps the whole thing down! ;) Out the door, we head back into the cold. A subway ride here, bus there, we're hopping around until the day wears on us both. I close my eyes as I rock him to sleep for his nap, dozing off myself- choosing to make a memory of how he feels in my arms and letting him sleep like this, forgoing the dishes, laundry and sweeping.
The city is busy but I have learned as a mother the importance of just taking it slow, taking it all in. I know this precious phase will pass me by more quickly than I can imagine and that truly breaks my heart. Every day we're on to the next sweet habit…today I taught him how to clasp his hands in prayer and nod when I say "Namaste!" What will tomorrow bring?
I'm grateful for the moments I have to hold him. He is running out of my arms more and more- pushing me away to play and explore. When the day finally ends I linger in the rocking chair, waiting just 10 minutes more before lying him down, missing him already. I have found my dreamiest dream job. Being a mother is everything in the world. <3