A New Year- a fresh start.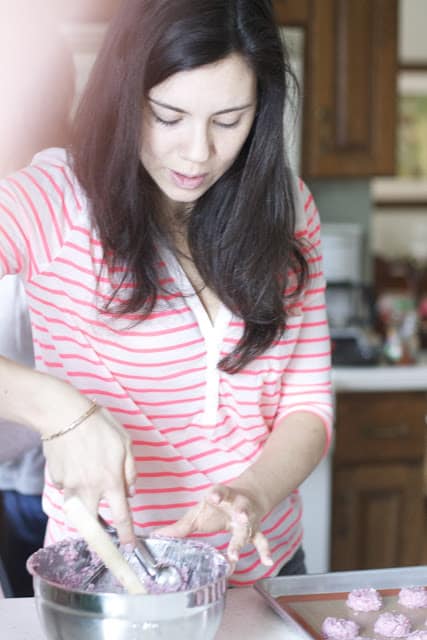 Are you the resolution type? I generally am. I mean- I love making goals to work towards all year round, but a new fresh year just feels like a good time to clean out the old and bring in new things I've been hoping to do, be or try. 2012 felt like the year of the wedding and I really can't think of much else that drove me forward. I'd love 2013 to be one of trying new things, honing my skills and creating memories with my loved ones.
I'm not the type to resolve to "go to the gym" or "eat better" because those are things I'm always trying to do, and crash diets and over-the-top work out plans never work for me. As cliche as it sounds, I'm best with "moderation," it works I tell ya!
Anyway- here are the things I want to work towards this year:
1- Travel more. (Helps that we're already going to Paris/Italy in March which has been a dream for as long as I can remember. I'm planning on taking a baking class while in Paris and can't decide between macarons or crossoints. What do you think? I'll be doing a post about whichever one I take.)
2- Stop comparing. I'm never going to be anyone else and as much as I want to be more stylish, a better photographer, or more like "this" or "that" person/blogger/friend- I just have to accept.
3- Master the Macaron! (This should be easy if I end up taking a macaron class in Paris!)
4- Accept that some days will be lazy. I generally feel guilty doing nothing- what's the point?
5- Cook more. I'm baking all the time, but sometimes that means we have sweets in the house but nothing to eat. Andy & I will both be happier if we have healthy homemade food. It's gonna happen!
6- Take advantage of NYC– I've been here 7 years and have barely scratched the surface. I know I won't live in the city forever, so enjoying all the treasures really should happen now or never. I hope to integrate NYC into the blog more with posts about restaurants, hidden finds and tips.
7- Yoga– Not because I want to "get into shape" but more because when I'm practicing yoga I'm so much happier in every way. I just need to get my butt to class!
Any goals of yourselves? xoxo
PS- I'm not sure why I chose this particular photo for this post- but it was one of the few moments in my Christmas trip to Wisconsin I wasn't sick on the couch. My sister Ameara snapped it, and she caught me doing my favorite, most relaxing thing. (One that I'll be doing lots of this year for sure!)