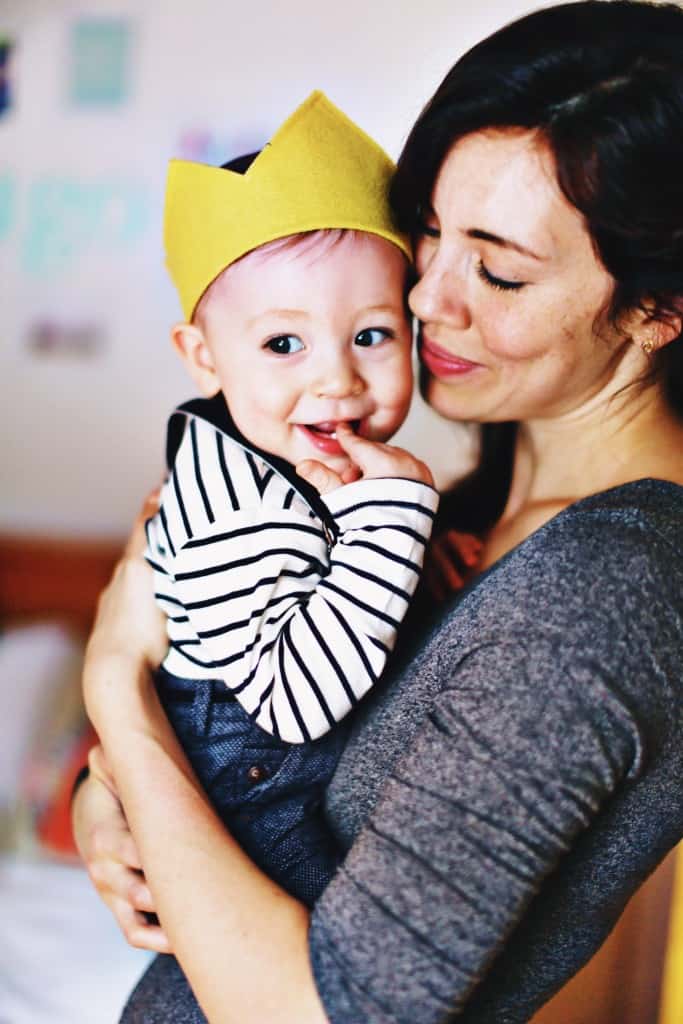 365 days and a few hours ago I became a mother. It has changed my life more than I really could have expected. I know that sounds cliché but it's really so true! I knew I would love my child, I knew I would have a much different daily life than when it was just me to take care of, but I never expected my heart to feel as full as it does, to love a tiny human so much I could just burst.
Hugo is such a joyful, happy, friendly boy. He loves meeting new people, has zero stranger danger, and will cuddle up on my lap and let me read to him book after book. I cherish this.
I also cherish the moments when he falls to sleep in my arms, and I close my eyes and try to make a clear memory of how small he still is, even though he is so much bigger than he used to be.. I just love holding him tight, brushing his hair out of his eyes and kissing his sweet rosy cheeks.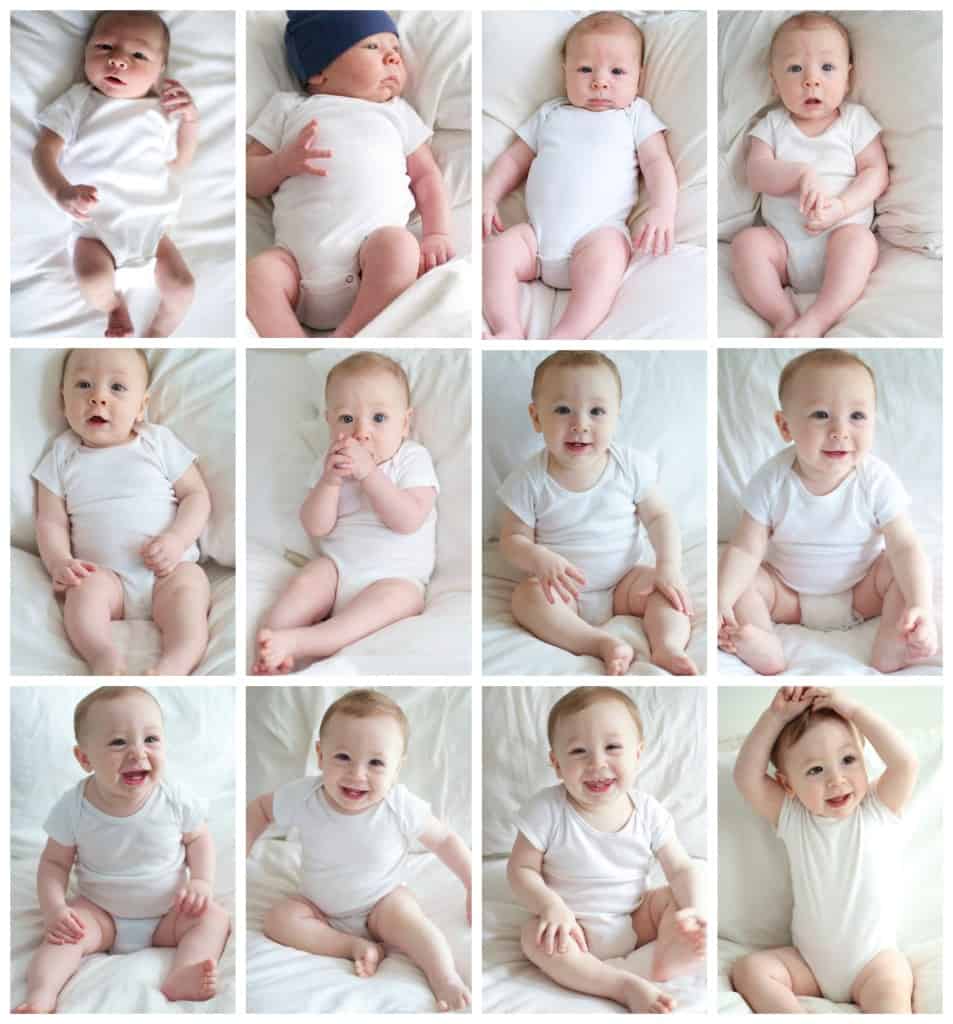 They aren't kidding when they said "long days- short years." I remember so many times when I counted the minutes until Andy came home so he could help out, sometimes because Hugo would be having a super cranky teething/ ear ache day, or sometimes because I just craved an adult conversation so badly. But a whole year? Didn't I just have him? Didn't I just type out my birth story, and take our first outing, and watch him smile for the first time?
Even though I look back on those moments sentimentally, I love each day more and more. Does the fun ever end? I mean right now Hugo is learning to walk and it is the most exciting thing ever. It was also exciting when he rolled, crawled, etc. Each day brings something new and adorable.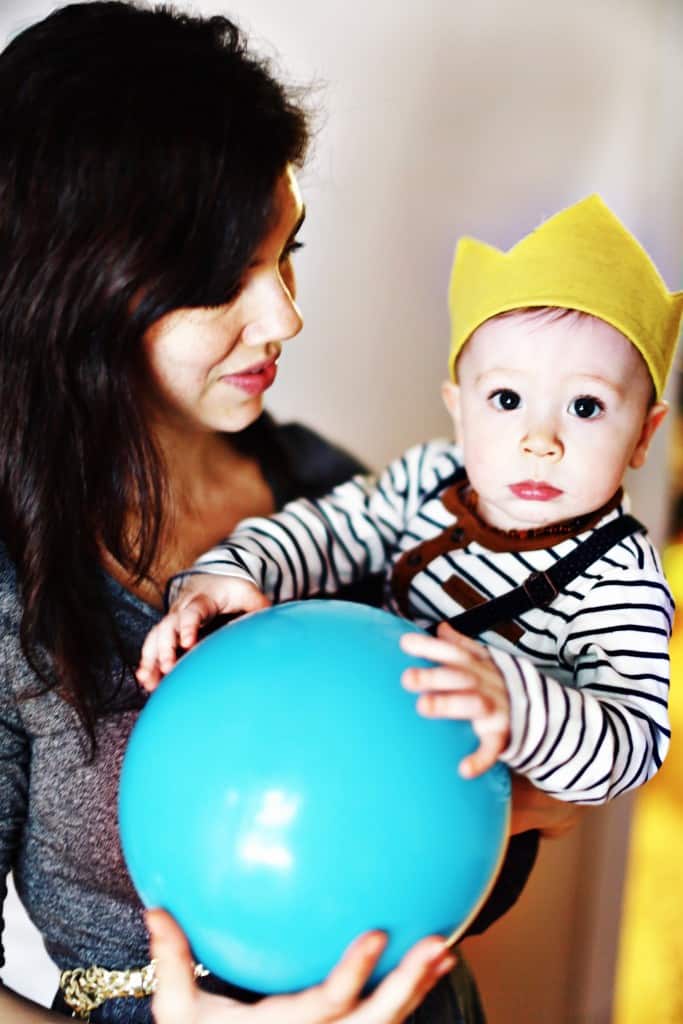 I haven't been good at blogging about motherhood, mostly because I don't feel I can accurately put into words this life changing experience, but I did make a few bits of advice I wish I had given myself a year ago…
1– Stop what you are doing and just cuddle that baby
Trust me- it goes by SO fast. Everything else can wait: laundry, dishes, emails. Just hold your little one, look into their eyes, admire their rolls and dimples and soft skin. Close your eyes and just smell them. They don't keep, trust me…
2– Nod and Smile
Everyone has advice to give: on how you feed, dress, diaper, and soothe your baby. Take it with a grain of salt, nod, smile, and do what you know is best. I really believe in Mother's instincts being right always. I usually have a strong conviction one way or the other about my big parenting choices, and I'm happy to say my gut hasn't strayed me yet!
3– Remove all expectations
"My baby should be sleeping x amount of hours straight by x age!" "If my baby doesn't eat x, y and z they will grow up to be a picky eater!" "So and so's baby does this- so mine should too!"
Trust me- the moment I let everything go and just went with it, I was such a happy Mama. Expectations are just the worst. Every baby is different. Every baby reaches development stages and their own pace and you really just need to shut out the voices and trust that your baby is just perfect. For a long time I was really stressed about Hugo's sleep, both napping and at night. It wasn't that his waking even bothered me that much, I just had this idea that he was supposed to be following certain patterns that other babies do.
A few months ago Andy & I let that go. We just go about our day/evening and when he wakes he wakes. I'm not in a huge rush for him to stop needing me to help him fall asleep. It's such a short phase of both his life and mine, I know that someday I will miss rocking and nursing my chubby little one to sleep so I really cherish it. In fact a huge part of me really loves that he needs me, again I know the day when he doesn't will come painfully soon.
4- Remind yourself what a good job you're doing
I truly believe most Mamas are doing everything they can for their baby. With a heart full of love and a desire to raise the best child you can- every day we all sacrifice so much. It's so easy to feel guilty about things…sometimes I find myself bashing myself for not getting Hugo outside enough, or feeling lazy and not taking him around the city to enough museums or classes. In those moments I try to make a mental list of what I'm really proud of myself for like a year of breastfeeding (and going strong!) and baby wearing. We all have our proud Mama moments right?
Another thing I'm proud of is the super healthy and yummy smash cake I made for Hugo's 1st Birthday Party over the weekend. Stay tuned for the recipe tomorrow! :)