All Natural Gingerbread Cut-outs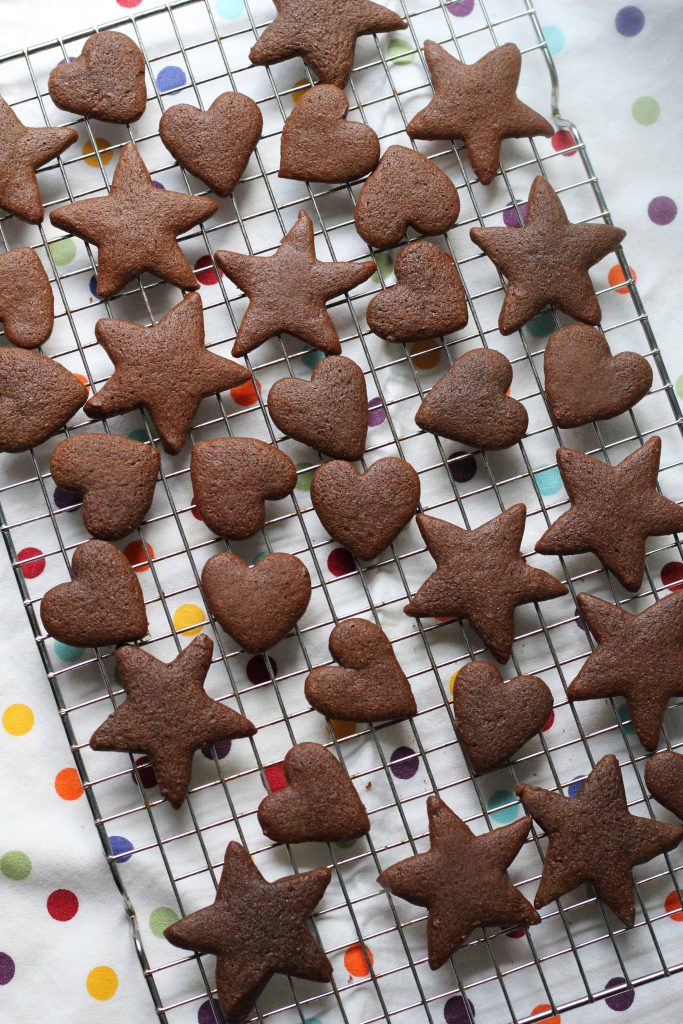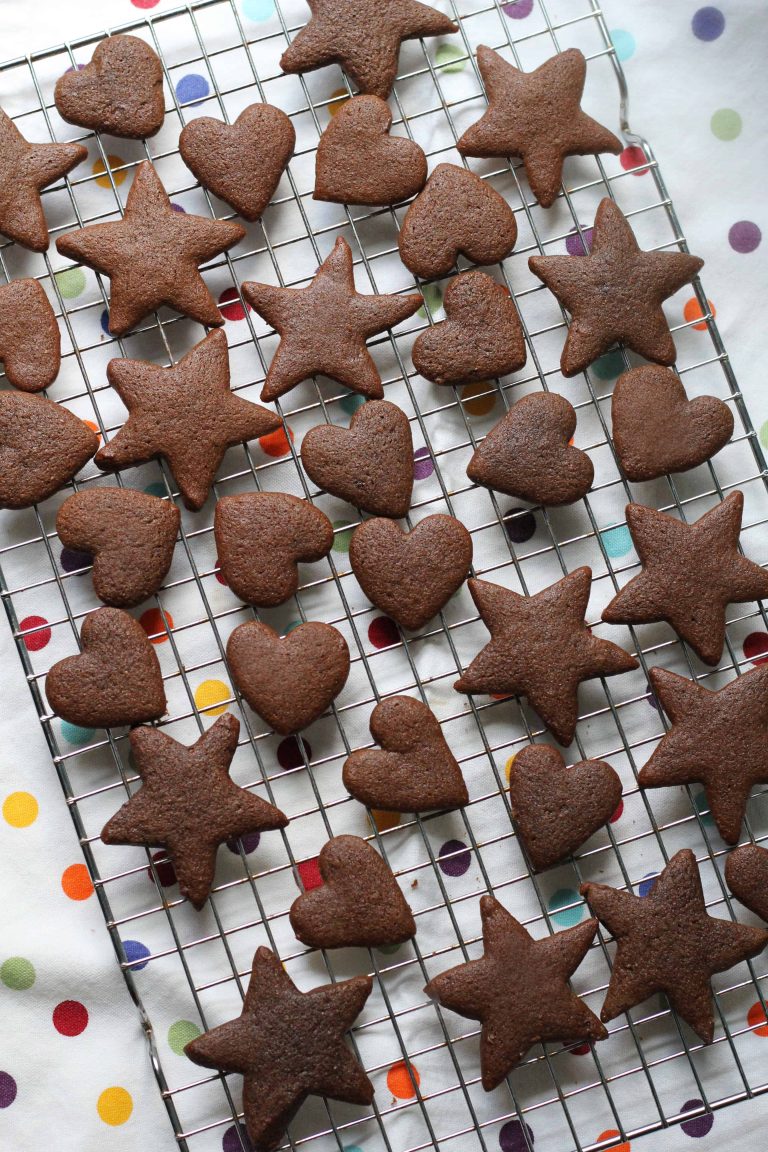 I officially have become my mother you guys. My dear mother, who always used natural sugar and whole wheat flour in the cookies she baked us as kid will hopefully be proud of these little beauties. These are holiday cookies I felt zero guilt letting my toddler munch on. Yes they are still sweet, but since they are only sweetened with honey and molasses and use whole wheat pastry flour, I felt Ok about Hugo having a few. I also made them pretty small, using 1-2 inch cookie cutters, just to create more opportunities to bribe him with a cookie. (just kidding!!!!!…..kind of ;))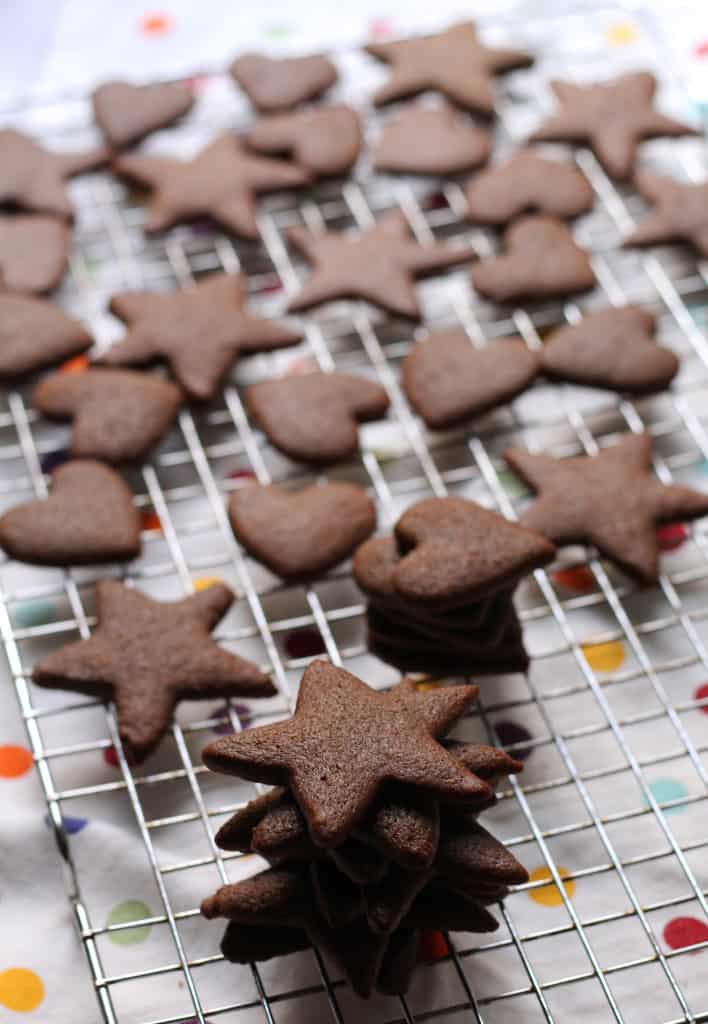 It's hard during this fun and festive time to not share all of my holiday cookies with Hugo, and I felt like this was the best of both worlds. This is a spicy, gingery cookie that was soft and thick, filling the apartment with all it's spice-filled goodness while they baked. Given that they were made with natural sugars and whole wheat flour, the texture was surprisingly great! They had soft centers and crisp edges, just how I like them. I didn't glaze them as I couldn't really figure out a good natural sugar solution. (How do you get glaze to dry firm without any powdered sugar? any tips?) Even so- I don't think they needed glaze as they were really for Hugo and his friends. (I kinda need it though haha!)
These were the perfect addition to Hugo's afternoon snack, and I'm so glad I made a big batch so that I have them in the freezer for the rest of the month. Speaking of the freezer, given that I used honey instead of dry sugar for these, the dough was stickier than normal. I made it work by freezing the dough between rolling out each batch which helped a lot, but I also think next time I'll use a dry natural sugar like coconut sugar or succunat, to make rolling/cutting out just a little easier. (But I'll touch on this more in the instructions.) Anyway- here are a few pics of my little man enjoying his snack. Can you believe he is almost 2!? (Insert crying emoji!)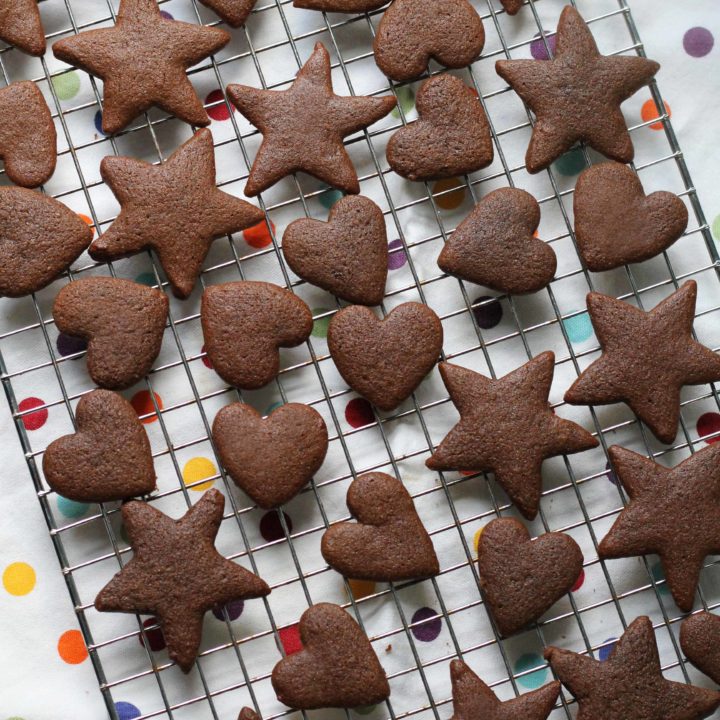 All Natural Gingerbread Cookies
Ingredients
1 3/4 cups whole wheat pastry flour
3/8 cup honey or other natural sugar*
2 teaspoons ground cinnamon
2 teaspoons ground ginger
1/8 teaspoon ground cloves
1/4 teaspoon salt
1/2 teaspoon baking soda
6 tablespoons unsalted butter, cut into pieces and softened slightly
3/8 cup molasses
1 tablespoon milk
Instructions
In food processor bowl fitted with steel blade, combine the flour, spices, salt, and baking soda and process until combined, just a few seconds.
Add the butter pieces and pulse until mixture is sandy and looks like a fine meal- no big clumps. (This only took about 15-20 seconds.)
With machine running, gradually add honey*, molasses and milk; process until dough comes together.
Scrape dough into a bowl and stick it in the freezer for about 15 minutes or until a bit more firm. Once it is, Divide it into 3 portions, working with one portion of dough at a time, roll ¼-inch thick between two large sheets of parchment paper. Leaving dough sandwiched between parchment layers, stack on cookie sheet and freeze until firm, 20-25 minutes. (Or longer, I felt like this worked better the longer it froze.)
Preheat oven to 350 degrees F. Line two cookie sheets with parchment paper.
Remove one dough sheet from freezer; place on work surface. Peel off top parchment sheet and lay it back in place. Flip dough over; peel off and discard second parchment layer.
Use cookie cutters to cut dough into small shapes. (I found 1-2 inch cutters worked the best.)
Gather scraps and re-freeze between the parchment while you cut out the second sheet of dough. You can keep re-using the scraps, but may need to add some flour and continue to freeze the dough.
Bake cookies5-6 minutes or until the edges are s et- do not overbake. Cool cookies on sheets 2 minutes, then cool on a wire rack.
Notes
*If you are using a dry sugar like coconut or succunat, add it with the dry ingredients and reduce the flour by 1/4 cup.
*If using honey, plan to freeze the dough frequently as it gets quite sticky when it warms up.

Recipe adapted from: Baking Illustrated