Apple-Cinnamon Crumble Muffins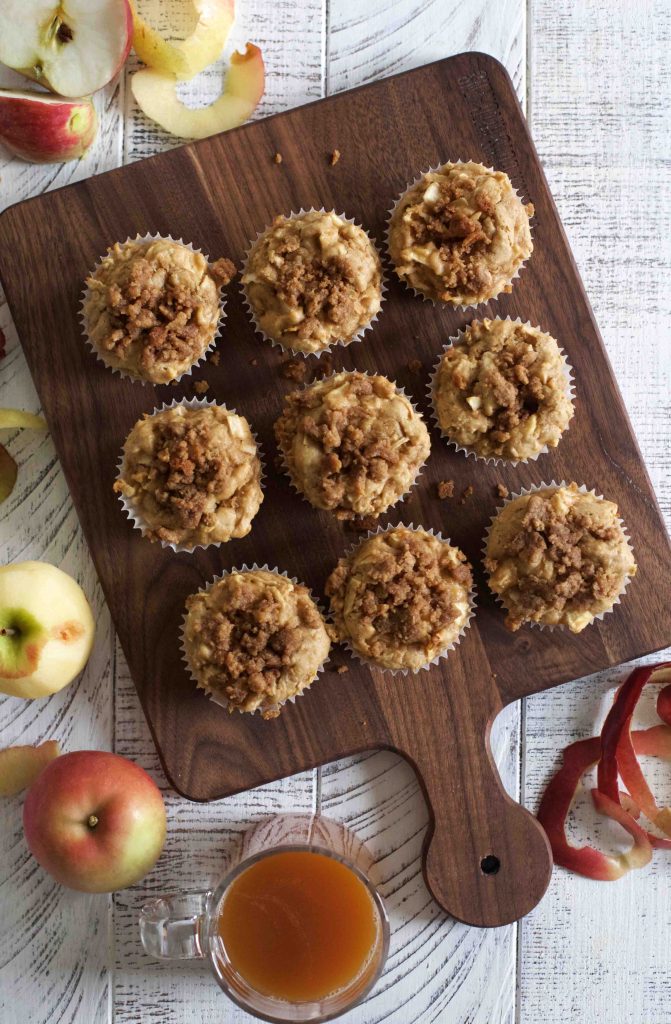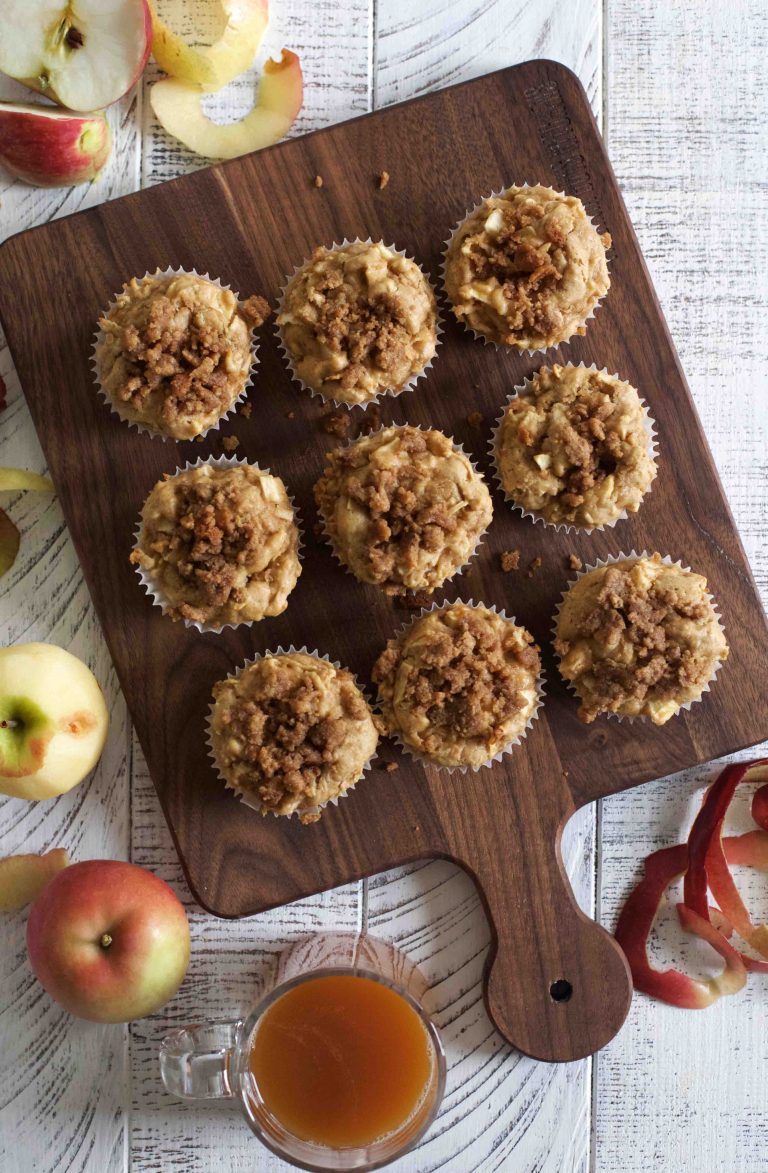 Fall is officially here in Chicago.
I mean one week ago it was 87 and humid, but overnight it's officially cold, boot-wearing, blanket-needing, heat on cold.
I can't say I'm happy about it, I mean is a week or two of 65 and sunny too much to ask for? But- I'll take the cozy baking vibes with a warm coffee and a plateful of these muffins anytime.
These are by far the BEST apple muffins I have ever had. They have a melt-in-your-mouth texture, with bursts of juicy apple in every bite. The streusel topping adds a cinnamon-y, buttery sweetness that sends them over the top.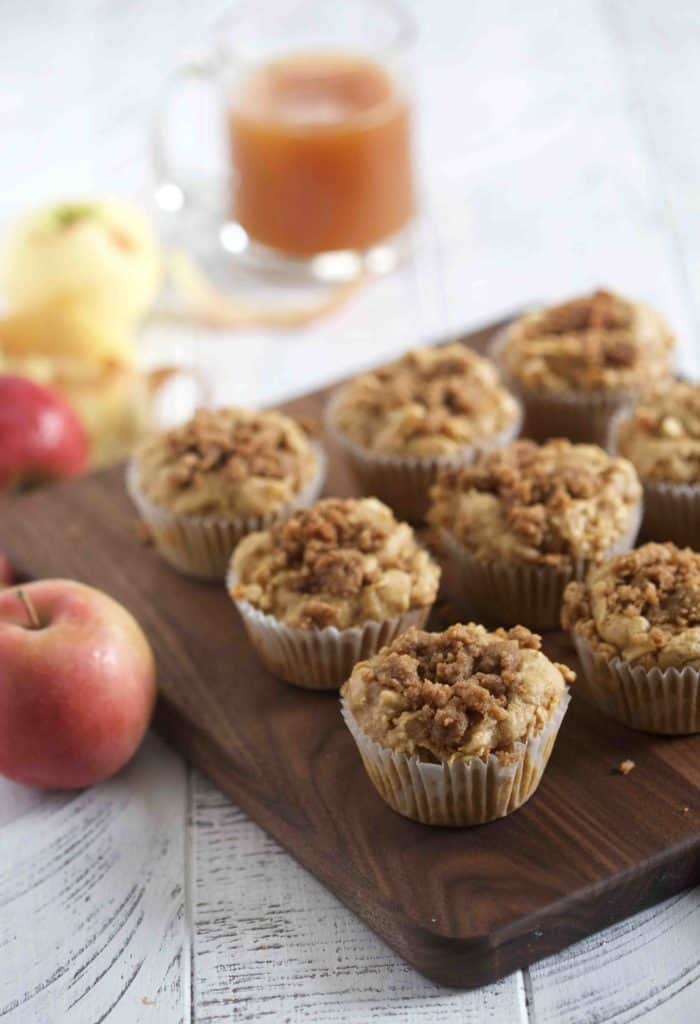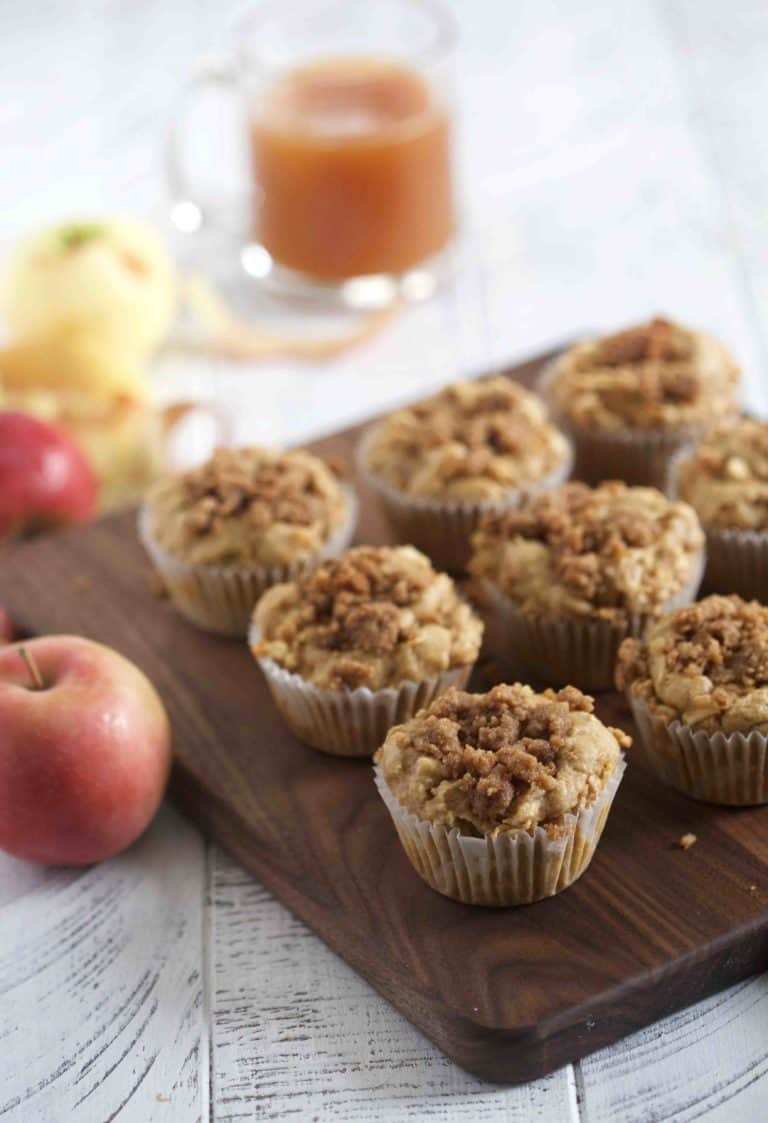 The key to the perfect texture in these muffins is the way the apples are cut up and distributed in the batter.
Half of the apple is chopped into bite-sized bits and the other half is grated, which helps keep every bite full of apple-y goodness. I love this method and will always grate some apple in future quick breads, cakes, and muffins- it's brilliant!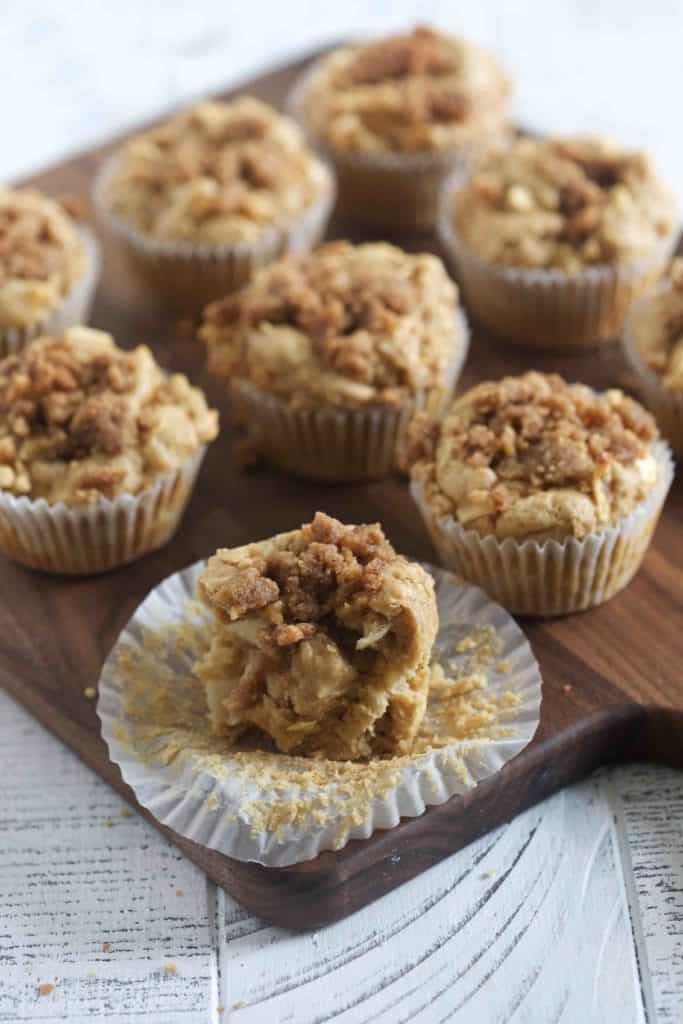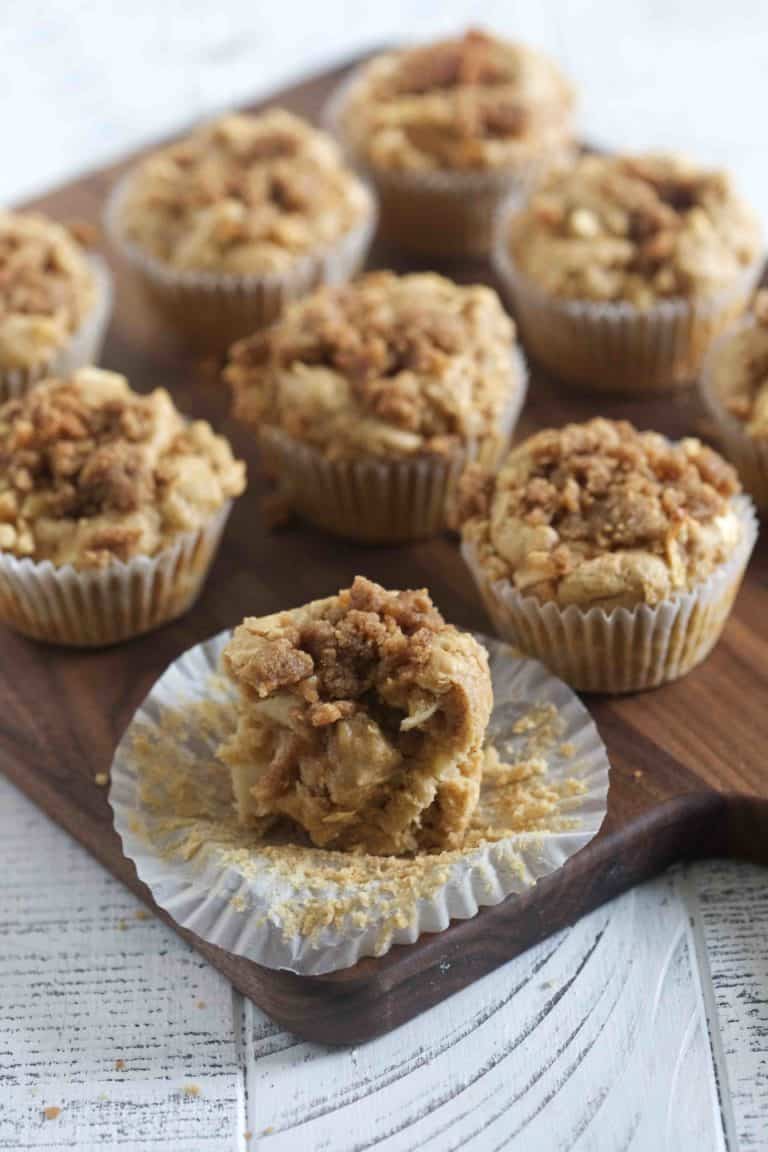 These are perfect for breakfast with a cup of coffee, for an afternoon snack, or even a (not too sweet) dessert. From beginning to end these were so easy, that I may just have to whip up another batch for a fall brunch this weekend.
Enjoy!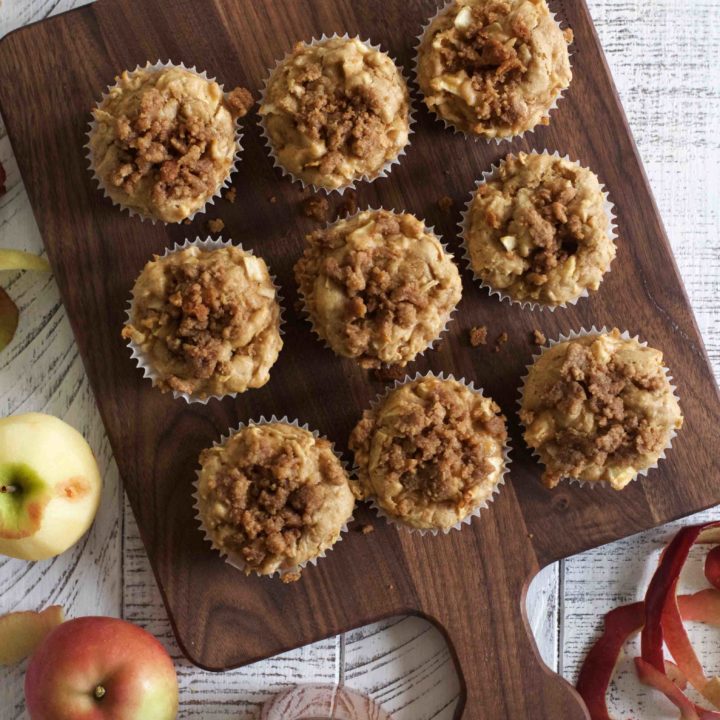 Apple-Cinnamon Crumble Muffins
Ingredients
2 cups all-purpose flour
1 teaspoon baking powder
1/2 teaspoon baking soda
1/2 teaspoon salt
1/2 cup unsalted butter, melted
1/4 cup white sugar
1/2 cup brown sugar
2 eggs
1 1/4 teaspoons vanilla
1/4 tsp cinnamon
1 1/2 cups chopped apples
1 1/2 cups grated apples
For the topping:
1/3 cup packed brown sugar
1 tablespoon all-purpose flour
1/8 teaspoon ground cinnamon
1 tablespoon butter
Instructions
Preheat oven to 375 degrees F. Grease a 12 cup muffin pan, or fill with liners.
In a medium bowl, mix flour, baking powder, baking soda, cinnamon and salt.
In a large bowl, whisk together butter, sugars and eggs until smooth. Mix in vanilla. Stir in apples, and gradually blend in the flour mixture. Spoon the mixture into the prepared muffin pan.
In a small bowl, mix brown sugar, flour and cinnamon. Cut in butter until mixture is like coarse crumbs. Sprinkle over tops of mixture in muffin pan.
Bake 20 minutes in the preheated oven, or until a toothpick inserted in the center of a muffin comes out clean. Allow to sit 5 minutes before removing muffins from pan. Cool on a wire rack.
Nutrition Information:
Serving Size:

1 grams
Amount Per Serving:
Unsaturated Fat:

0g