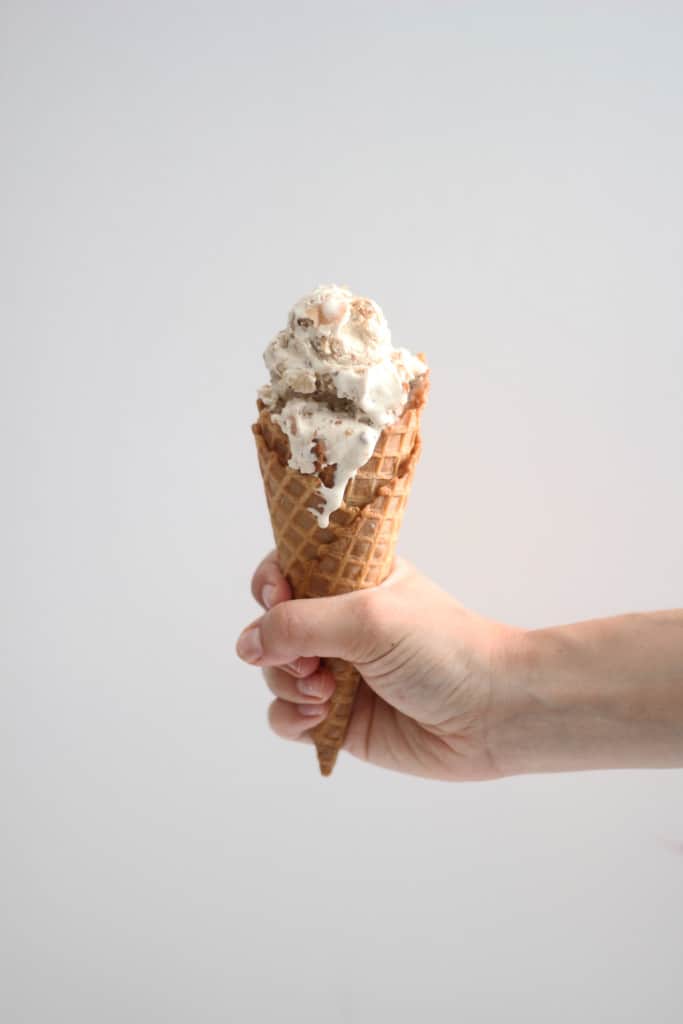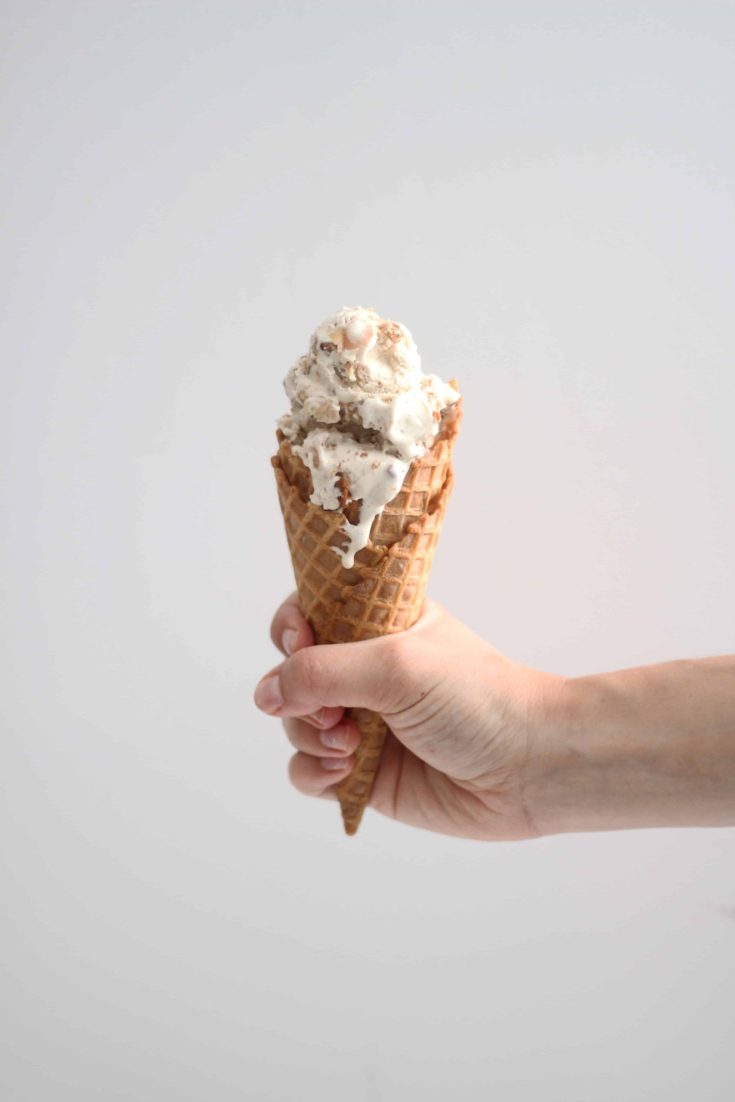 September is such a weird food month for me. At least where I live, it still feels like summer out, and yet my mind is already thinking about cozy sweaters and crisp weather. I want pumpkin and cocoa and wool socks with boots, but I'm still wearing shorts and sandals. You feel me? I know it will be winter before I know it and I'll be angry at myself for ever wishing away this Indian Summer, but at the same time I kinda am. Maybe it's because this is our first fall in the new house, and I'm so excited for things like decorating the porch with fall goodies, carving pumpkins I can actually display on our stoop, and having a car so we can drive to apple picking or a pumpkin patch. (In case you were wondering if I love suburban life the answer is yes!)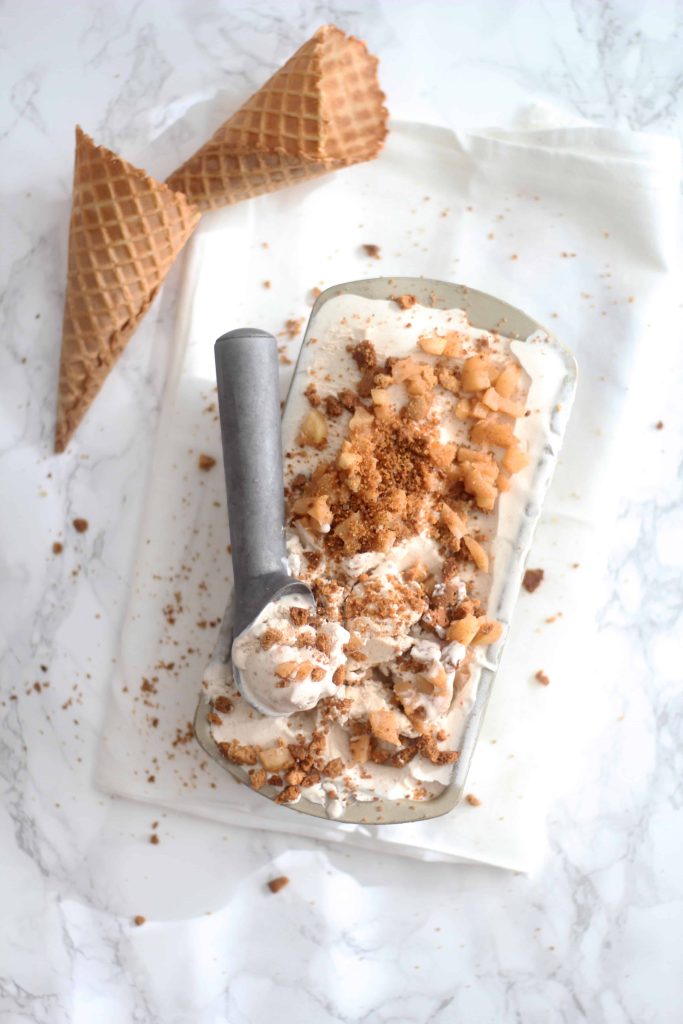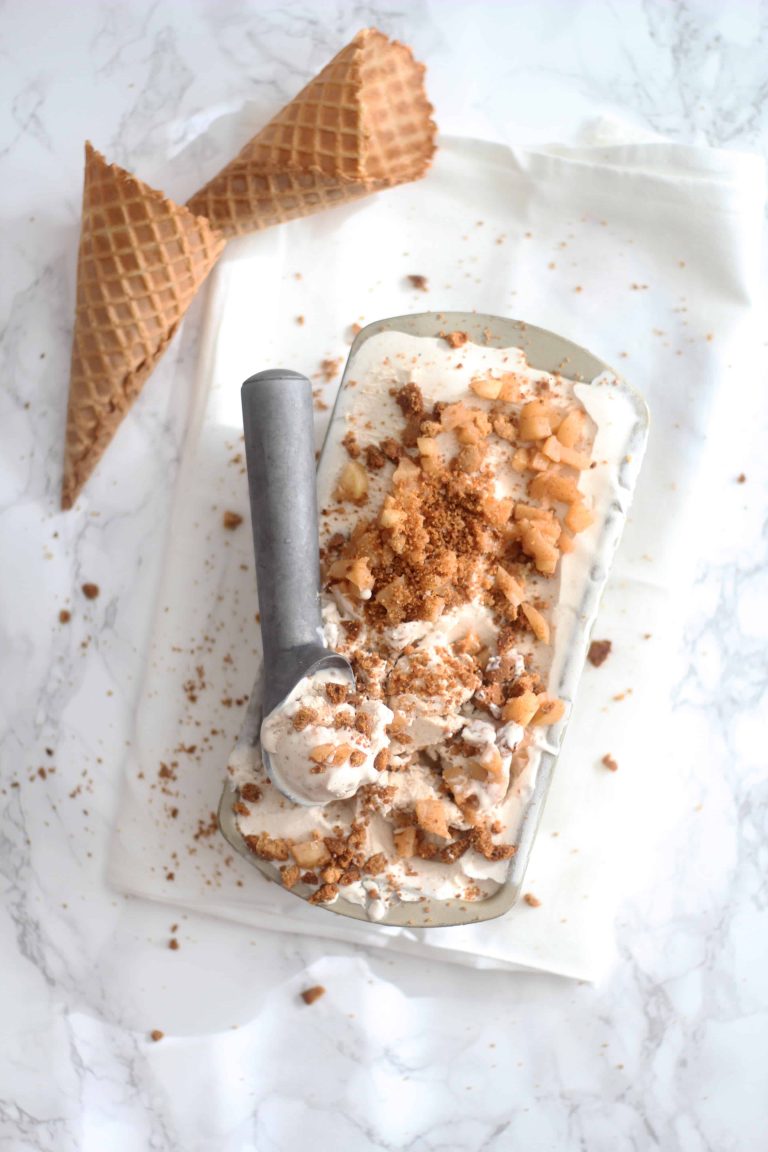 This ice cream is the perfect transitional dessert from summer to fall. The ice cream is a creamy cinnamon custard, with chunks of baked, spiced apples, and toasted cookie crust. Getting that bite of all 3 textures/flavors was just to die for. This was one of the creamiest custards I've ever made and the mix ins made it even dreamier. Anyway- until actually chilly, brisk, days are upon us, I'll be enjoying this ice cream….but really is fall here yet?!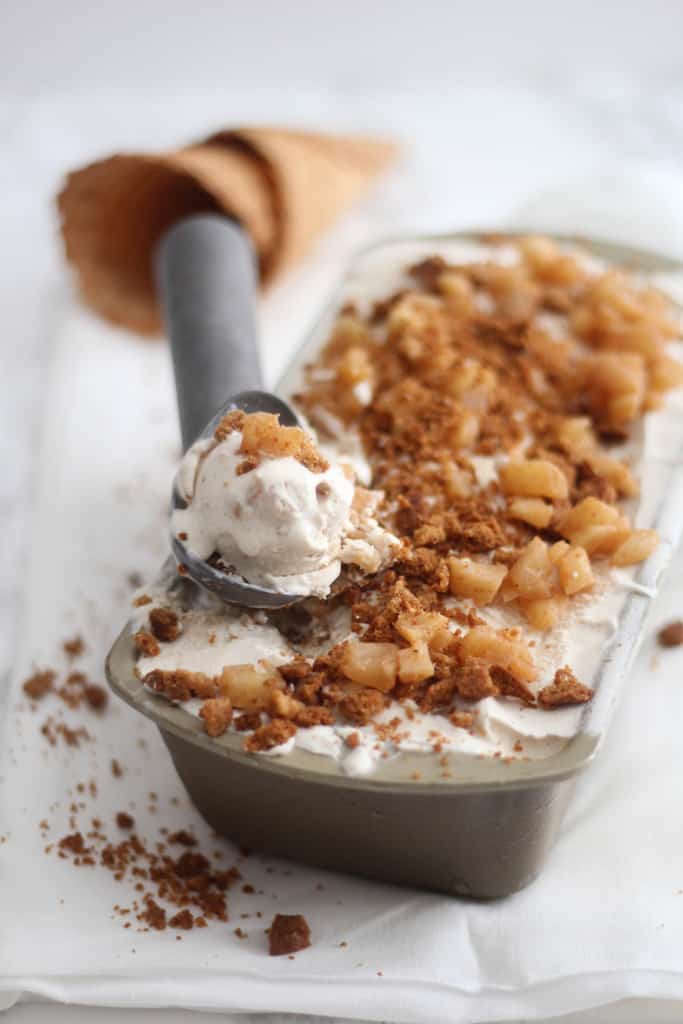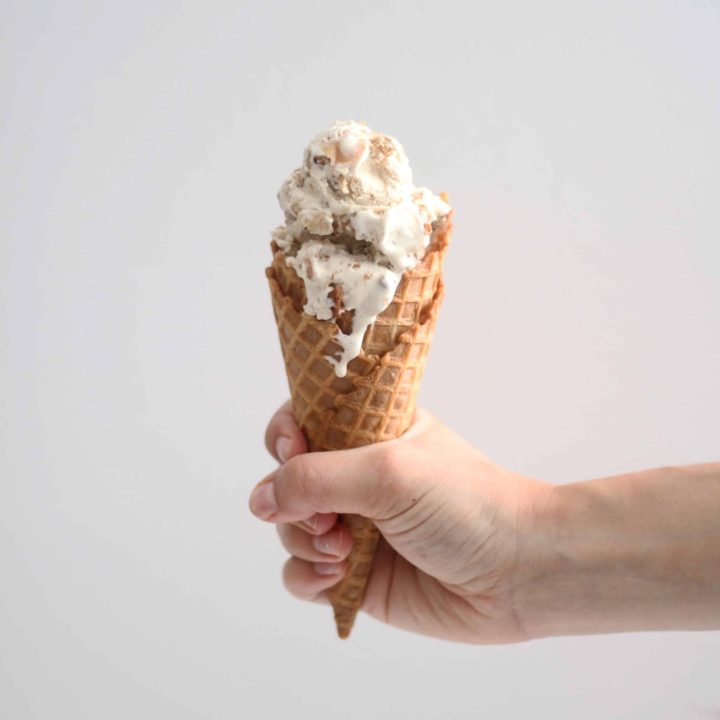 Apple Pie Ice Cream
Ingredients
For the Ice Cream:
3 cups whipping cream
1 1/2 cups half and half

1 cup white sugar
3 eggs, beaten
1 teaspoon vanilla extract
2 teaspoons ground cinnamon
For the Crumble:
8-12 cookies, crushed* (I used vanilla wafers)
1 tablespoon butter, melted
flakey sea salt for sprinkling
For the Apples:
2 large apples, peeled and diced
1 teaspoon ground cinnamon
1 tablespoon of butter
Instructions
For the custard:
Whisk together all the custard ingredients in a medium sized saucepan. Cook over medium-high heat, whisking constantly until mixture coats the back of your spoon.
Allow to cool and then chill thoroughly in the fridge overnight. Meanwhile make the mix-ins!
For the crumble:
Toss the cookie crumbs with the butter and toast at 375F for 10 minutes or until golden. Sprinkle with the sea salt and let cool.
For the apples:
Toss the apples with the cinnamon and cook with the remaining butter until soft.
To assemble:
When the ice cream is chilled, churn according to your maker's instructions. Layer in your container with the cookie crumbs and apples. Eat right away or freeze for a few hours to firm up.