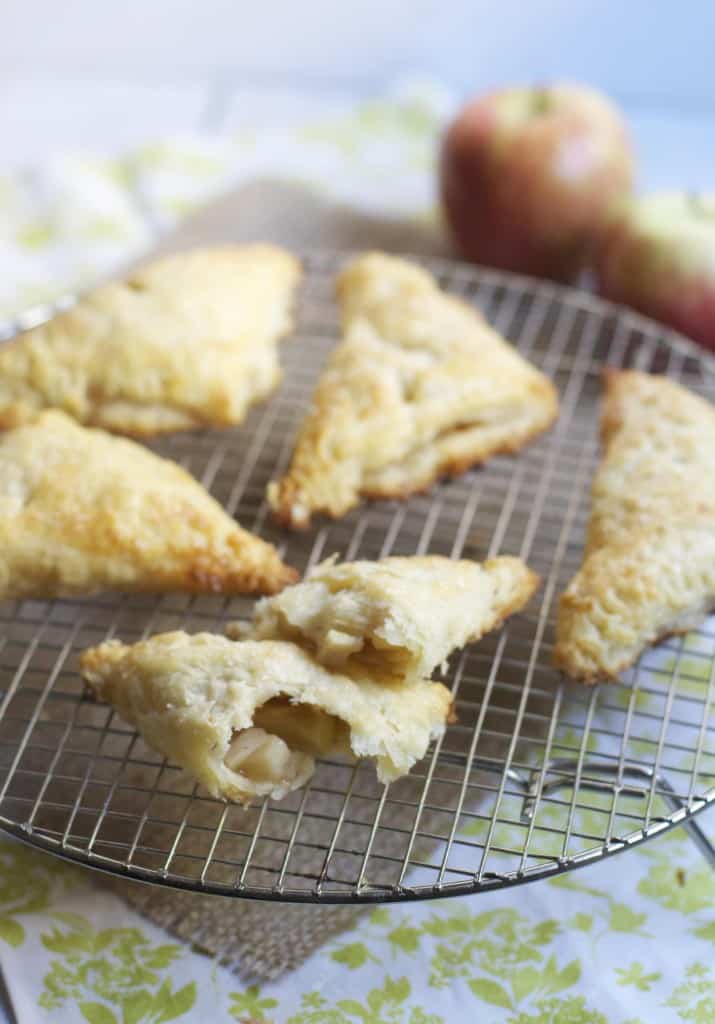 Over the weekend I finally made it out apple picking with my sister and bro-in law. It was a perfect fall day with a brisk breeze, tons of gorgeous foliage, a lovely apple orchard with rolling hills and apple cider donuts galore. We gathered the last of the season's apples, enjoyed the live blue grass music, and devoured the turkey leg and bbq we got from the surrounding food stands. (My sis also took a few maternity pics which I will share in the Baby Section of the blog tomorrow!)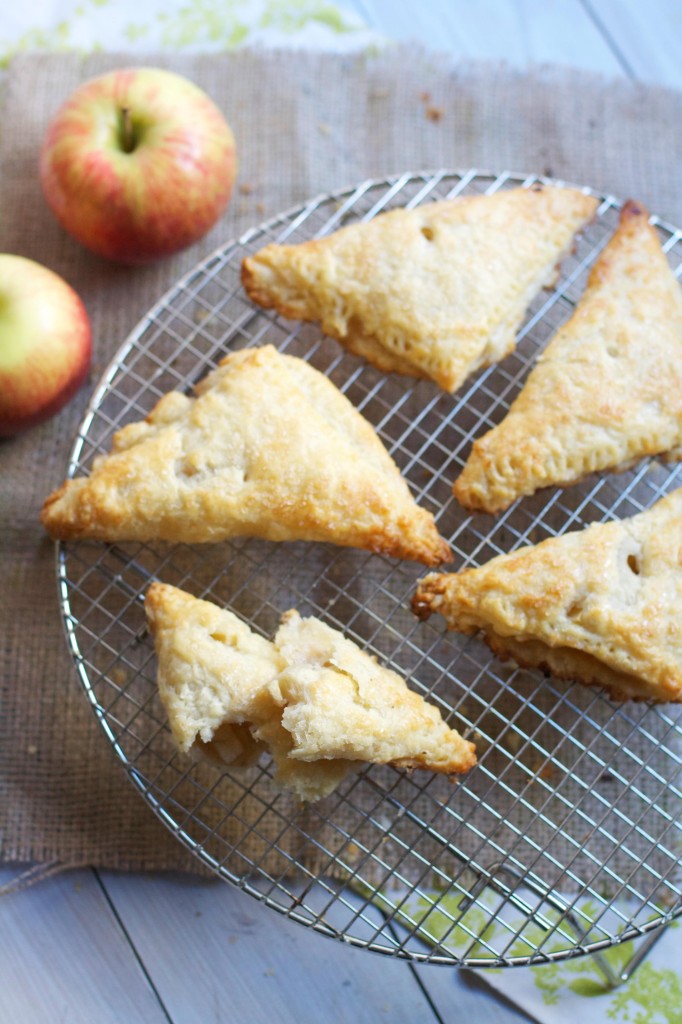 The next day I found myself at home with a bundle of apples and no inspiration of what to do with them. One flip through my favorite King Arthur Flour cookbook reminded me of that fabulous Quick Puff Pastry I learned how to make when visiting their classrooms last spring. Apple turnovers seemed like the perfect late morning treat along side a cup of tea and so I got right to work.
I am always amazed at how easy and beautiful the puff dough is to work with. I whipped these up in no time and before I knew it I had lovely warm pastries to deliver to my neighbors and scarf down myself. (I had two- one for the baby of course.) The filling is full of warm fall spices and the tart apples I brought home from the orchard were just perfect.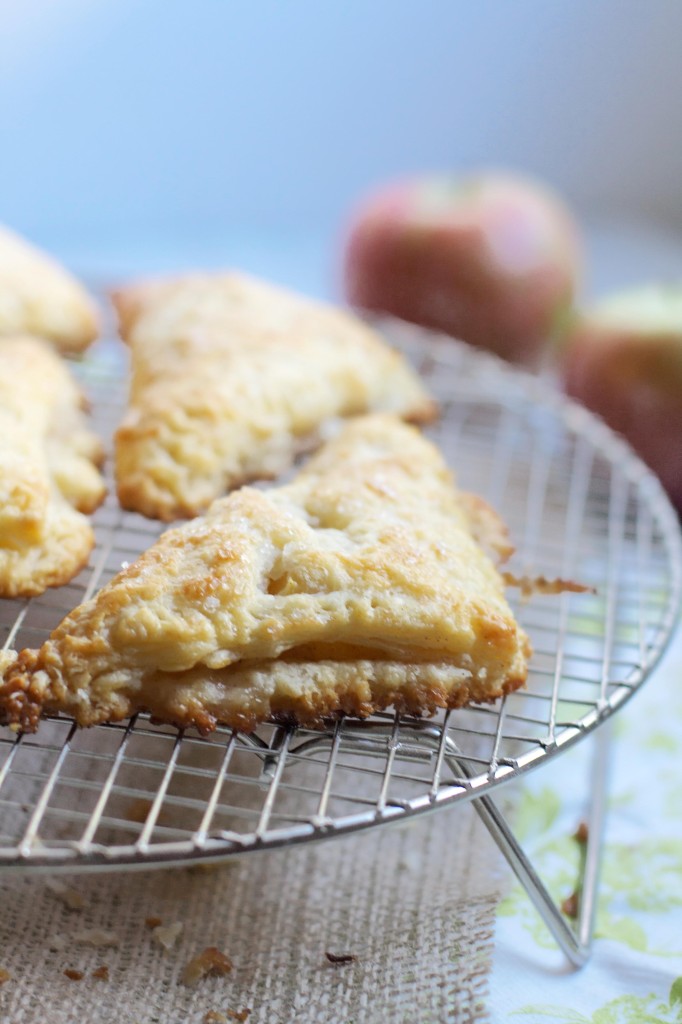 Fall- please last forever ok?? :)
Ingredients
I batch of Quick Puff Pastry*
3 tart baking apples, Granny Smith, Fuji or Cortland are all good peeled and chopped into a 1/2 inch dice.
1/4 cup sugar
1/2 teaspoon ground cinnamon
1/4 teaspoon ground nutmeg
1/8 teaspoon ground cloves
2 teaspoons apple cider vinegar
1 tablespoon flour
1 egg white + 1 tablespoon of water for glaze
sparkling or coarse sugar for sprinkling
Instructions
Preheat the oven to 400F.
In a medium-sized bowl, combine the apples with the spices, sugar, vinegar and flour and toss to coat evenly. Set aside,
Divide the dough in half, only working with one chunk at a time.
Roll dough into a 10x10 square, then cutting it into 4 smaller 5x5 squares. Place a scant 1/4 cup of filling into the center of each square. Use a pastry brush dipped in some water to moisten the edges of the square and then fold diagonally into a triangle, using a fork to crimp the edges to seal.
Place the sealed triangles in a parchment-lined cookie sheet and repeat the rolling/filling/folding with the other half of the dough. (If you have enough counter space to roll out the whole thing at once by all means do, I found it easier to work in 2 batches.)
Brush all the triangles with the egg white wash and use a small knife to make a small steam vent in each turnover. Sprinkle with sparkling or coarse sugar.
Bake for 20-30 minutes, or until golden brown. Enjoy warm or room temperature.
Notes
*I think everyone needs to try making this quick puff pastry for themselves because its so easy- but store-bought puff would work too! :) Recipe adapted from King Arthur Flour
Nutrition Information:
Yield:

8
Serving Size:

1 grams
Amount Per Serving:
Unsaturated Fat:

0g