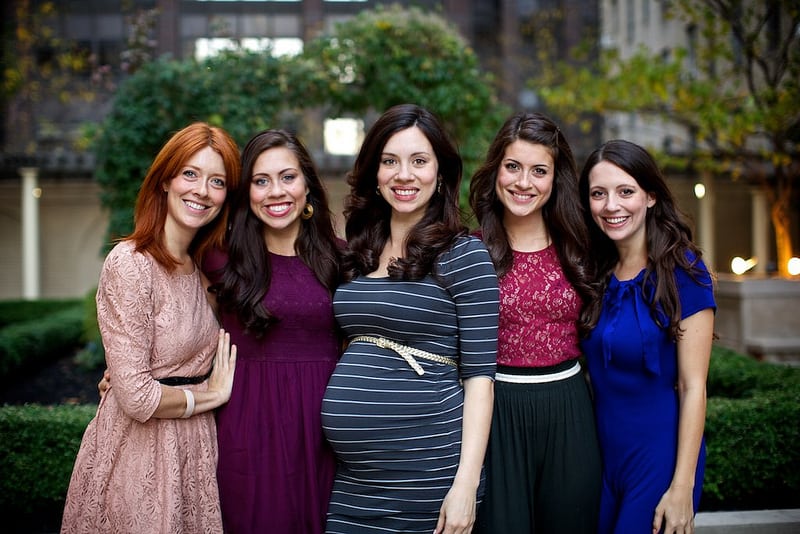 A few weeks ago, my mom and (four) sisters threw me the most lovely baby shower and I thought I'd share it with you today!
It was full of Baker Chick-inspired activities like this onesie cookie decorating station which was just SO cute. Don't I have the most creative and talented friends? I did one cookie and I didn't look nearly as cute as these. :)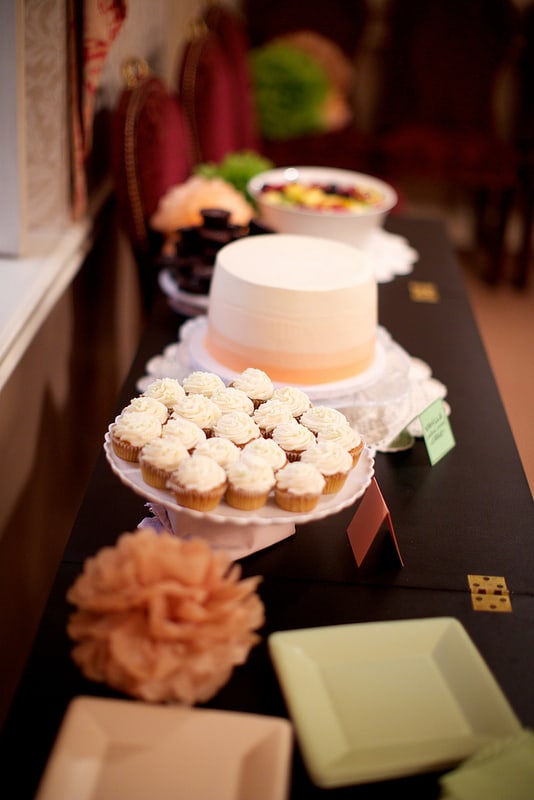 I know I wasn't *supposed to*, but I couldn't resist helping with the dessert table, and made Pumpkin Cupcakes and Fudgy Sea Salt Brownie Bites. A friend of mine brought that lovely ombre cake!
One of the most surpirsing gifts was that lovely quilt made by my friend Rebecca. Isn't it adorable? My Mom also crocheted me the most lovely baby blanket- I can't wait to cuddle this little boy with them!!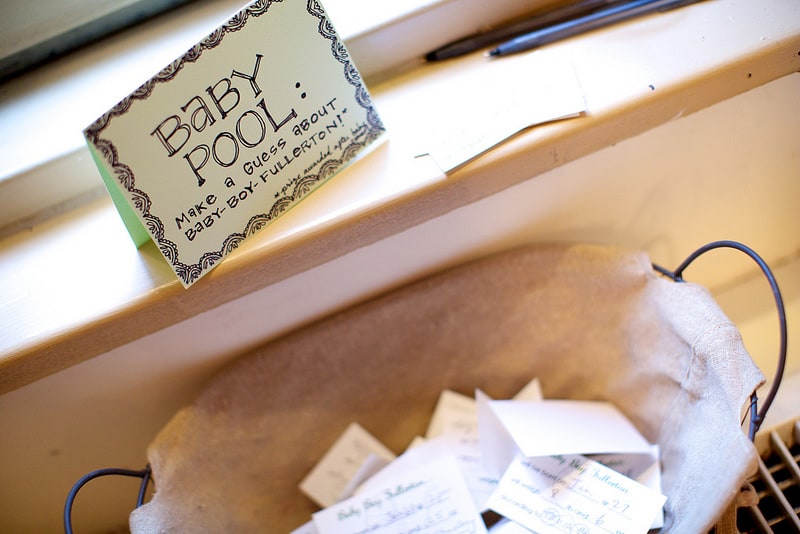 I got a kick out of this baby pool- everyone made a prediction of when they think baby will arrive, his weight etc. I have stopped being friends with the person who predicted I'd have a 13 lb. baby but other than that it was fun ;)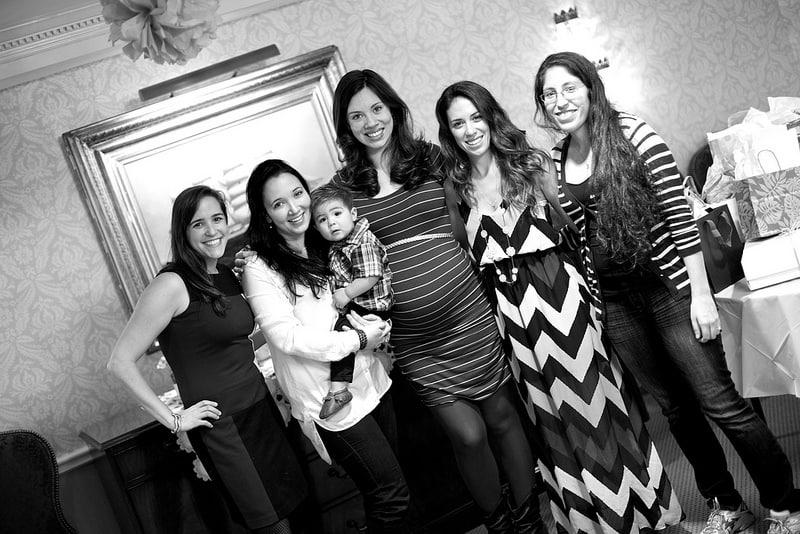 One of the biggest treats of the day was that some of my NYC blogging friends were able to come! (Plus Krissy who was visiting the city from San Diego that week!) It was so nice to get to see Lauren, Jacqueline, Krissy and Joanne!