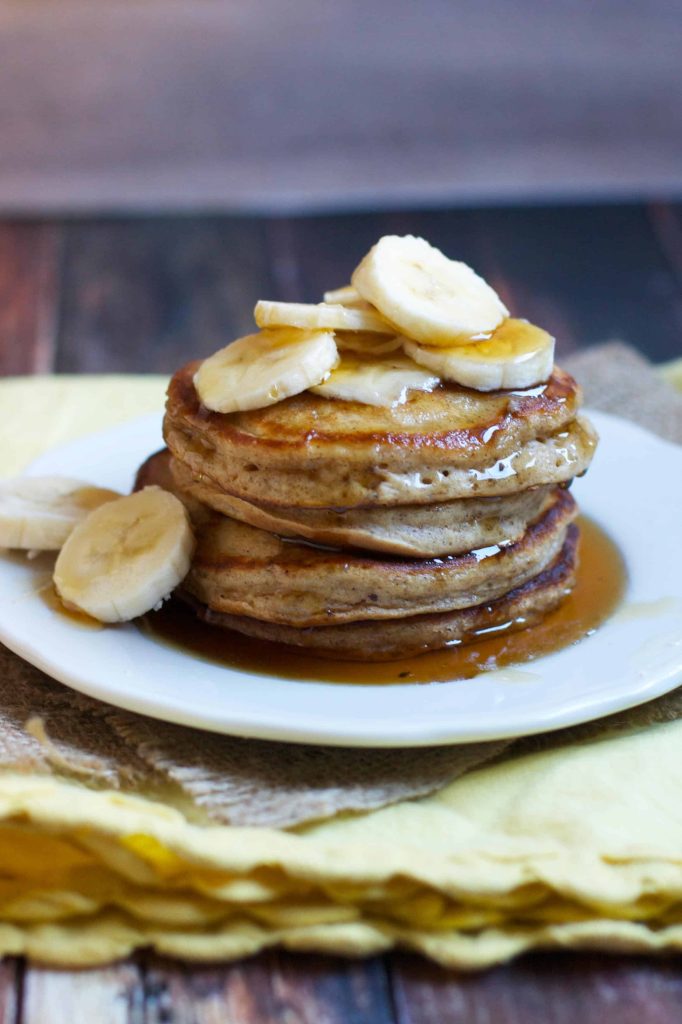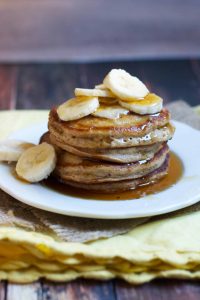 If you go back through my "breakfast" archives you may remember that I've had a long struggle with being an early morning eater. Andy always urged me to get something into my body right away and I just could never get into it. (I needed a good hour or two to work up an appetite.) Then I got pregnant and if I could even make it through the night without getting up to eat something it seemed like a huge achievement. (I find that a 3 AM glass of milk helps a lot with those mid-sleep hunger pangs.)
Anyway- I've been a loyal breakfast eater for the last 9 months and lately it has been all about pancakes. I can't get enough of them. I seriously have been having them sometimes for breakfast and dinner because they just sound so darn good to me all the time. The good news is- I've been making my favorite recipes with whole wheat pastry flour which results in a perfectly fluffy pancake that is maybe a little better for me so I don't feel so bad.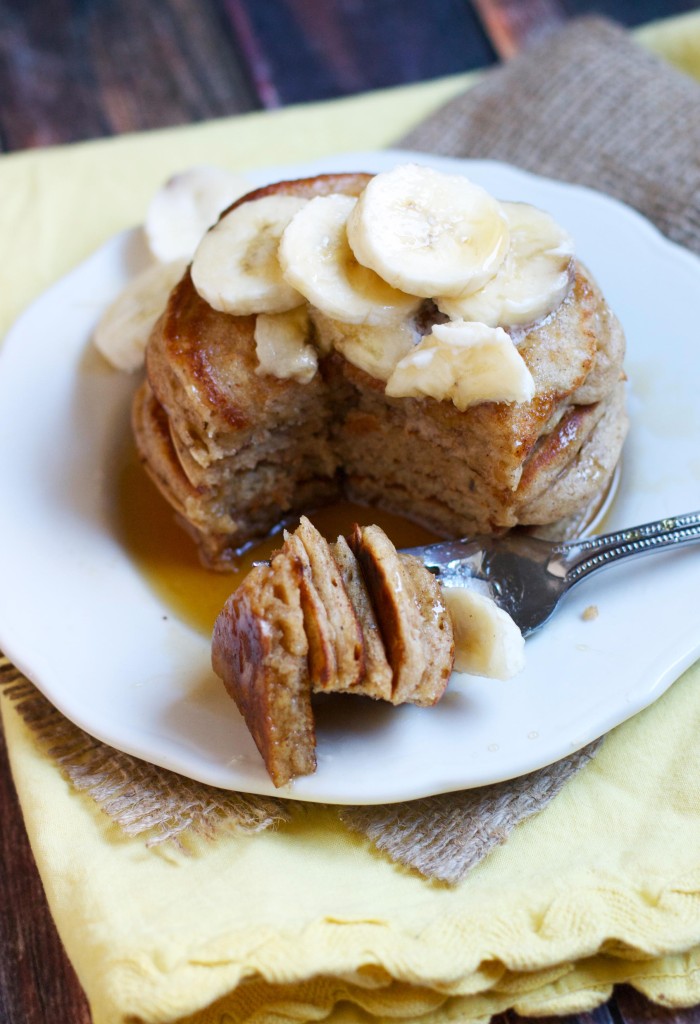 I've been experimenting with adding fruit to the batter and last week came up with this delicious concoction which pretty much tastes like a fresh slice of banana bread, (with lots of maple syrup of course!) They are equal parts fluffy and flavorful with a bit of sugar and spice as well as some mashed banana of course. Best part is- the batter is totally save-able for up to a week in an air-tight container. (Which works well for when I want to eat these throughout the whole day!)
If you love my Best Banana Bread Recipe, you'll love these pancakes!
PS- I'm 39 weeks today!!!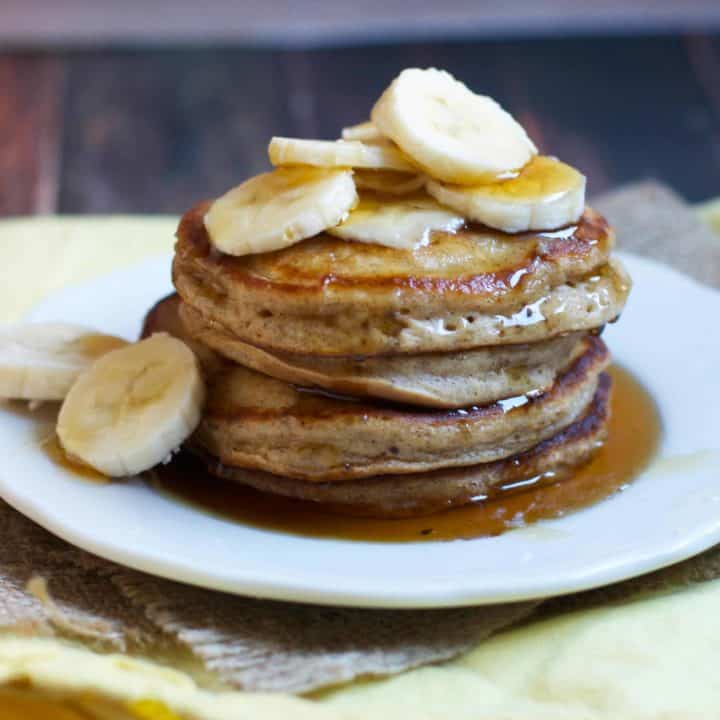 Banana Bread Pancakes
Yield:
about 8-9 pancakes
Ingredients
1 cup whole wheat pastry flour
2 teaspoons baking powder
1/2 teaspoon salt
1 teaspoon ground cinnamon
1/2 teaspoon ground nutmeg
1 tablespoon brown sugar
1 tablespoon vegetable oil
1 cup buttermilk
1 large egg
1 banana mashed
1/2 teaspoon vanilla extract
Instructions
Head a skillet or griddle over medium/low heat.
In a large bowl, whisk together the dry ingredients and spices. Add the oil, buttermilk, egg. vanilla and banana and stir together until well combined with no streaks of flour.

Butter or spray the skillet/griddle and scoop batter onto hot griddle, cooking until bubbles form and pop on each pancakes and bottom is golden brown when lifted.

Serve with butter and maple syrup*
Notes
*toasted pecans would also be an amazing addition.