Banana Cupcakes with Swirled Frosting Two Ways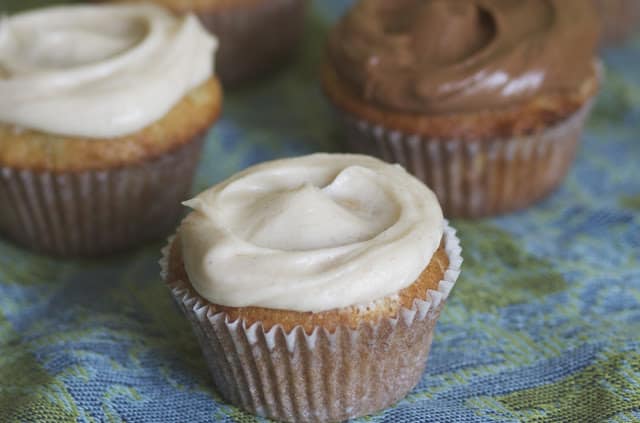 Since I've been blogging for a whole year, I made a list of baking goals I'd like to tackle in year #2. The list includes: mastering a layer cake with smooth perfect frosting, figuring out macarons (which I may have done already last night…) chocolate soufflés and bakery-style swirled on frosting. Now don't get me wrong, I am a huge fan of using piping bags to make frosting look beautiful on cupcakes, but I just adore that swirled rustic look that I see in bakery windows. (I have tried and failed to do it at home many times.)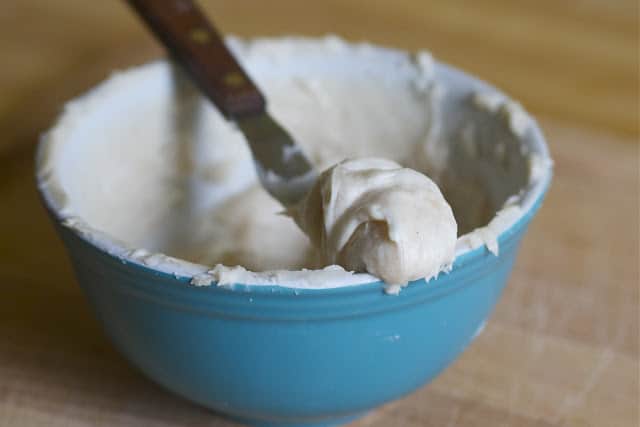 When I saw that a wonderful cupcake shop called Butter Lane was offering a Groupon for a cupcake frosting class, I signed up right away with my baking buddy Melissa. The class promised to give 6 easy frosting recipes as well as a tutorial in swirling the frosting. I have to say it was a blast! (They teach this class regularly so if you live in the NYC area or are ever planning a visit- I highly recommend it!) The frosting we made was amazing and the class ends with a fun little contest to see who was the best swirler and I won! :) My prize was a gift card for more cupcakes which I don't think I'll have a hard time using.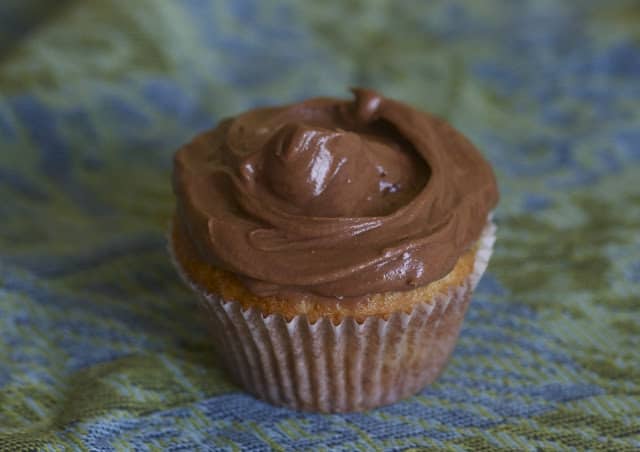 At the end of the class, we were sent home with leftover frosting and I couldn't wait to practice "swirling." But first of course I needed something to practice on so I whipped up my favorite Banana cupcakes and paired them with the Cinnamon and Chocolate Peanut Butter frosting flavors. The fluffy cake and the creamy frosting paired perfectly together, and these classic flavors were just right for the simple swirl. As much as I like fancy piped frosting on special cupcakes- I think I found my new go-to design!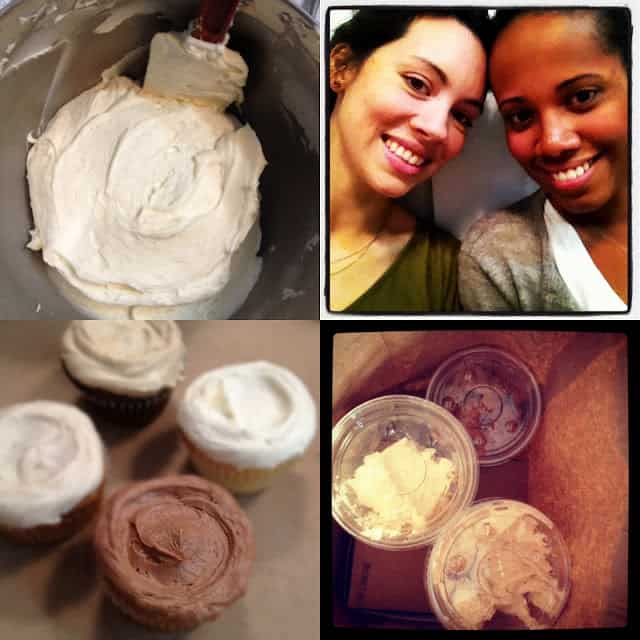 ps- I want to share the technique for "swirling" with you all- but I'm not sure how to do it in photos. Would a video tutorial be of intrest? If so- I'll plan to make that happen soon!


Cinnamon Cream Cheese Frosting
Ingredients
2 sticks of butter
8 oz cream cheese
4 cups confectioners sugar
1 splash of vanilla extract
1/4-1/2 tsp of cinnamon, depending on how strong you want it.
Instructions
Combine butter and cream cheese in mixing bowl and mix on a medium speed for 5 min. While mixing in at low speed add sugar. Once combined, add a splash of vanilla extract and the cinnamon, and mix on a medium to high speed for 3 min, or until smooth and fully combined.
Nutrition Information:
Serving Size: 1 grams
Amount Per Serving: Unsaturated Fat: 0g
cupcake recipe adapted from: AllRecipes, frosting recipes from: Butter Lane