Behind the Blog- The Book Worm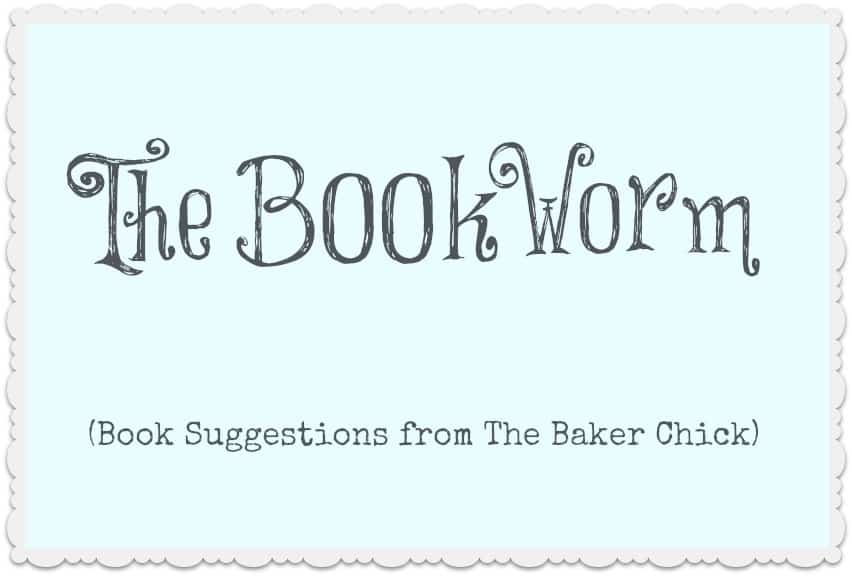 I'm trying something new today you guys. After years of friends and family always asking me about my book suggestions, (and celebrating my own book club's 4 year anniversary,) I thought it was time to share what I'm reading with you too. (I always get a bit nervous about non-food related posts, so if you hate this and feel free to let me know. On the other hand- if this is something you'd enjoy as a monthly post- I'd love that feedback too!)
I read a lot. I'd say I average a book a week and sometimes more. I've been a book worm for as long as I can remember, so much so, that as a kid my Mom would take my books away as punishment. (How could she?) Books have always been my favorite hobby, especially when I find a book I can just get lost in, anxiously awaiting when I get cuddle up in bed and devour a book I just can't put down. Today I'm suggesting 2 books. One that I just read, and one that I've loved for years.
I have to start with what I consider one of my favorite books of all time- The Shadow of the Wind by Carlos Ruiz Zafón. It's not a new book, but if you haven't read it- you really must. I love this blurb:
Barcelona, 1945: A city slowly heals in the aftermath of the Spanish Civil War, and Daniel, an antiquarian book dealer's son who mourns the loss of his mother, finds solace in a mysterious book entitled The Shadow of the Wind, by one Julián Carax. But when he sets out to find the author's other works, he makes a shocking discovery: someone has been systematically destroying every copy of every book Carax has written. In fact, Daniel may have the last of Carax's books in existence. Soon Daniel's seemingly innocent quest opens a door into one of Barcelona's darkest secrets–an epic story of murder, madness, and doomed love.
It is beautifully written, suspenseful, and romantic. I devoured it years ago and have read it several times since. I've made all my family members read it, my book club loved it a couple years ago, and even Andy read and loved it. (Which is saying a lot because he's very picky about books!)
The second book couldn't be more different. I couldn't put it down either, but more because it was so funny, and charming. Where'd you go Bernadette? by Maria Semple is described as this:
Bernadette Fox is notorious. To her Microsoft-guru husband, she's a fearlessly opinionated partner; to fellow private-school mothers in Seattle, she's a disgrace; to design mavens, she's a revolutionary architect, and to 15-year-old Bee, she is a best friend and, simply, Mom.
Then Bernadette disappears. It began when Bee aced her report card and claimed her promised reward: a family trip to Antarctica. But Bernadette's intensifying allergy to Seattle–and people in general–has made her so agoraphobic that a virtual assistant in India now runs her most basic errands. A trip to the end of the earth is problematic.
To find her mother, Bee compiles email messages, official documents, secret correspondence–creating a compulsively readable and touching novel about misplaced genius and a mother and daughter's role in an absurd world.
The author, Maria Semple is a comedy writer, having written for tons of my favorite TV shows in the past. I laughed out loud several times in this book and really enjoyed it. It's light and fun without being stereotypical "chick lit."
There you have it for today! Any suggestions for me? I'll need to load up my kindle before we leave for Paris two weeks from today!!