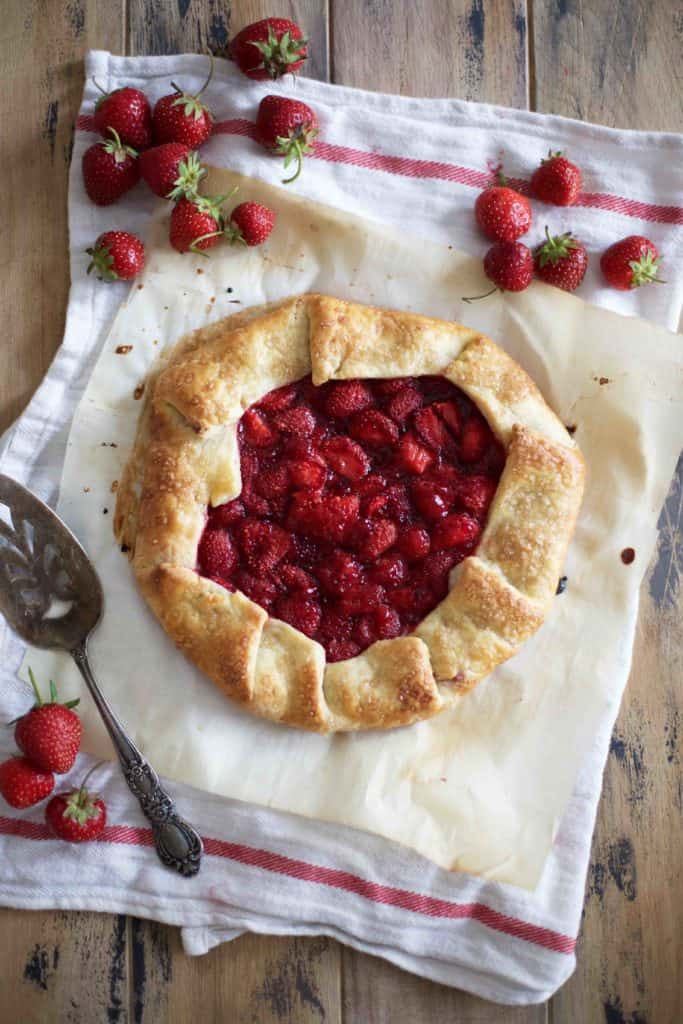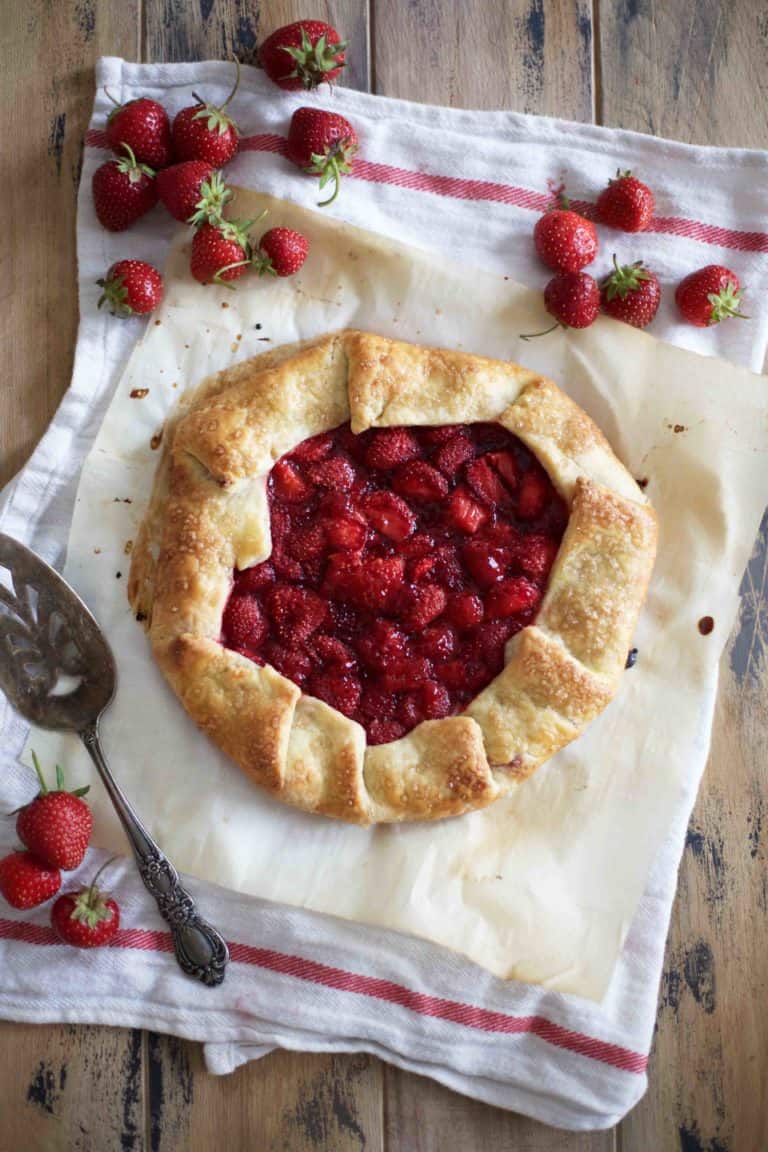 I meant to post this a few weeks ago, back when strawberries were in their peak, but I got distracted with sewing and sourdough, (two newish hobby/obsessions I plan to share with you soon!)
Luckily, this recipe works as well with blueberries, blackberries, and peaches as it does strawberries so you should have endless late summer fruits to choose from.
What is a galette you may ask? It's a free-form, rustic tart that is easier to throw together than a pie, and is nice and thin like a tart, making it easy to pick up a slice and just eat it by hand.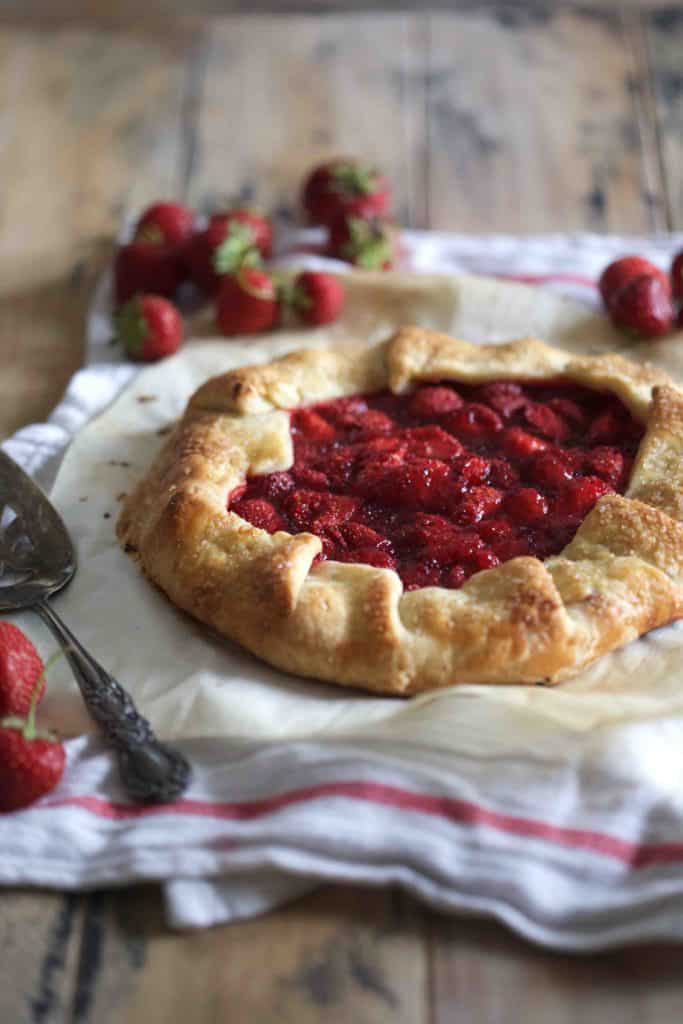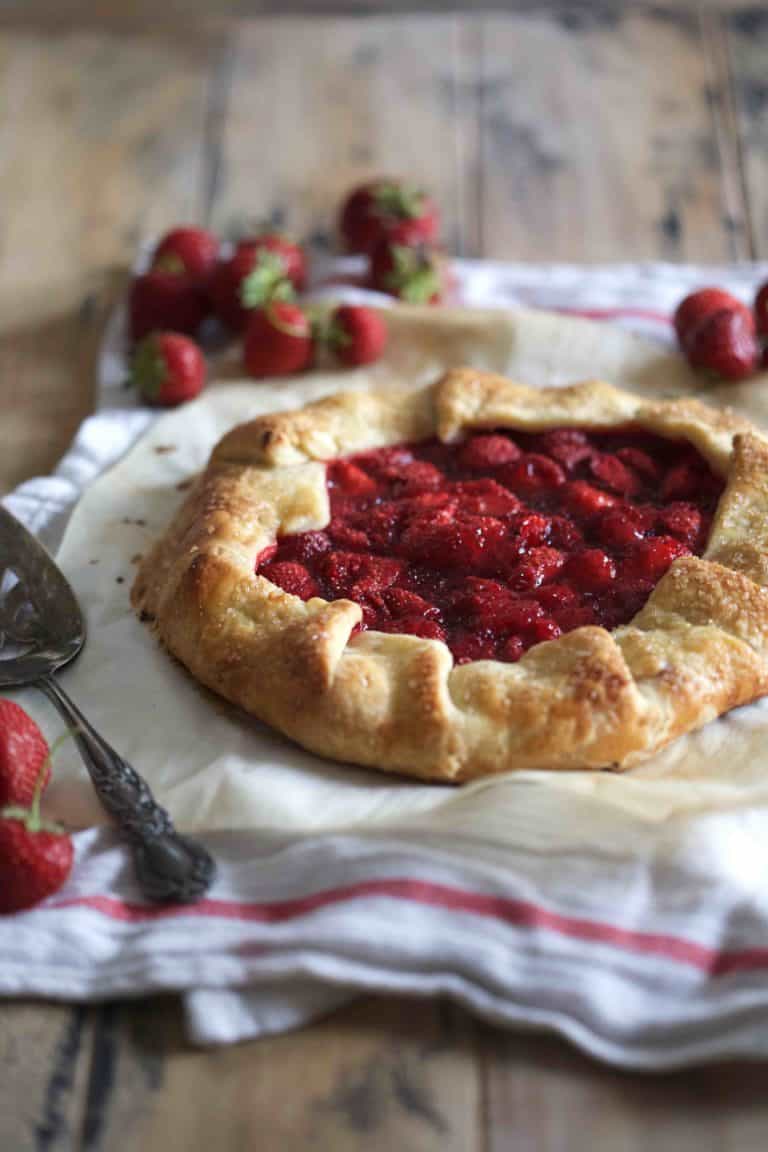 I'm a huge fan of the tanginess that a touch balsamic vinegar adds to fruit fillings, so I didn't hesitate from tossing the filling with a little, and I suggest you do too. (Trust me- it's a winning combo!)
My favorite part of this tart though is the crust. I strayed from my normal classic pie dough for a new but similar recipe that includes greek yogurt into the mix. The result is an extra flakey pastry with a bit of extra richness. (Full fat yogurt please!)
What are you waiting for? Make this beauty!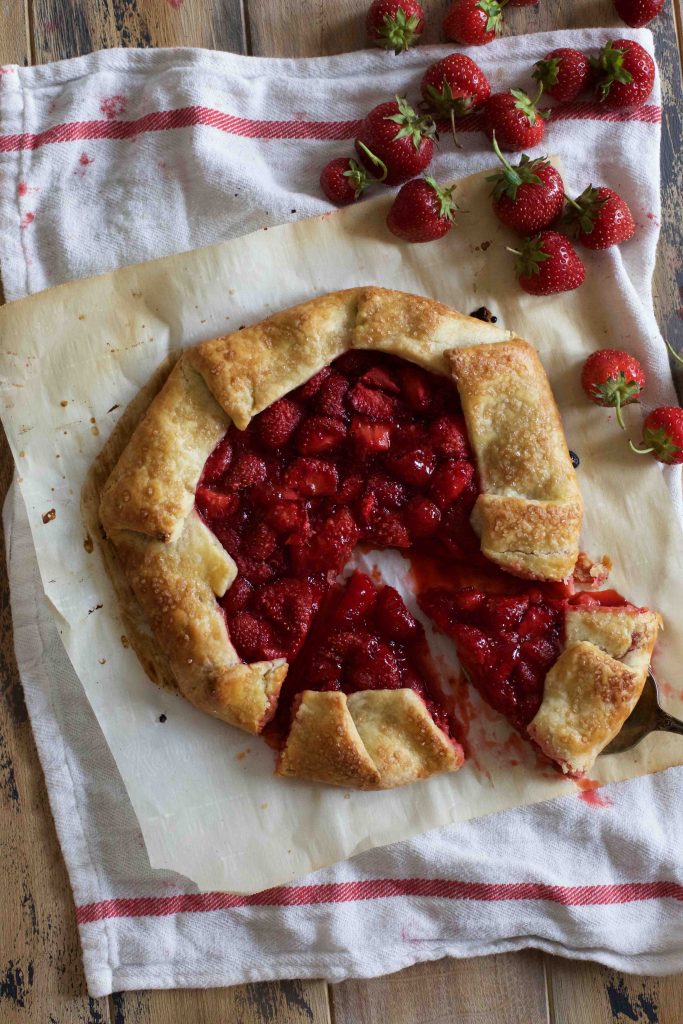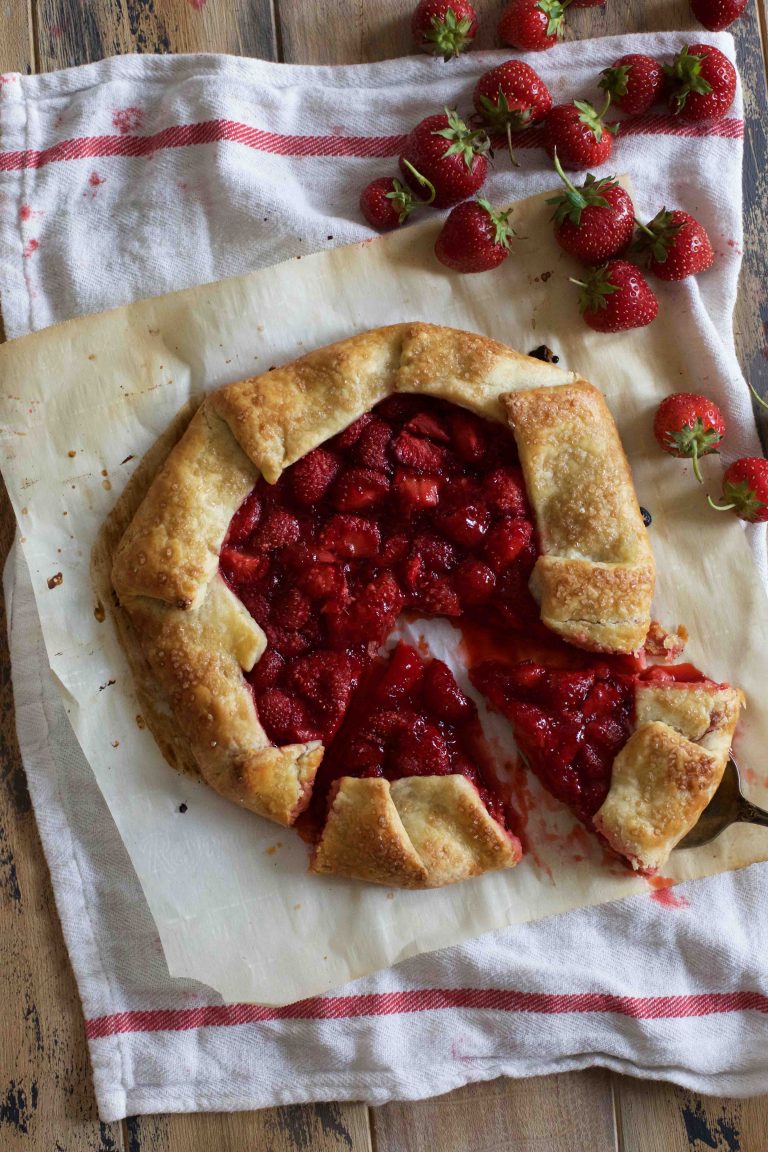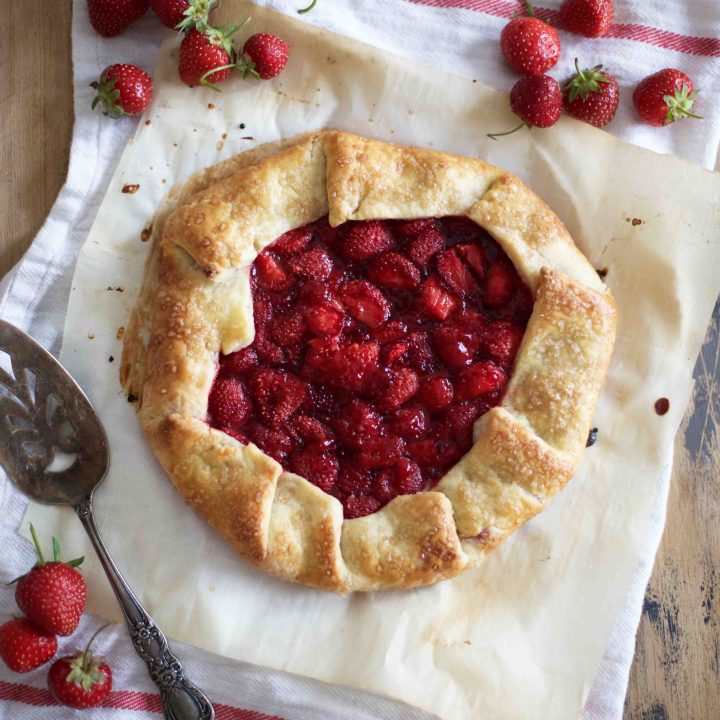 Berry Balsamic Galette
Ingredients
Crust:
1 1/4 cups all-purpose flour
1/2 teaspoon salt
1 1/2 teaspoons sugar
8 tablespoons cold unsalted butter, cut into pieces
1/4 cup greek yogurt
3 to 4 tablespoons cold water
Filling:
2 cups berries or other fruit (I have made with peaches and a blueberry raspberry combo- all were great!)
3 tablespoons sugar
2 tablespoons cornstarch
2 teaspoons balsamic vinegrette
Pinch of salt
Glaze:
1 egg yolk
coarse sugar for sprinkling
Instructions
For the crust:
In a large bowl combine the flour, salt and sugar.
Add in the butter and use your hands or a pastry cutter to break the butter pieces down until they are pea sized.
Into the middle of the bowl add the yogurt and cold water (1 tablespoon at a time while you mix.) Gently knead the dough together until it is mostly cohesive and smooth. (It can be a bit scraggly.)
Form the dough into a thick disk and wrap with plastic wrap and freeze for at least 30 minutes.
For the filling:
Toss the berries with the sugar, cornstarch, balsamic and salt. Set aside.
To assemble:
Roll the dough out to a 14 inch circle with parchment underneath. Gently spoon the fruit into the center, leaving a 2 inch border, and fold the edges in and over each other to enclose the fruit .
Transfer to a cookie sheet, brush with egg yolk and sprinkle with sugar.
Bake at 400F for 30 minutes or until golden.