Blueberry Buttermilk Muffins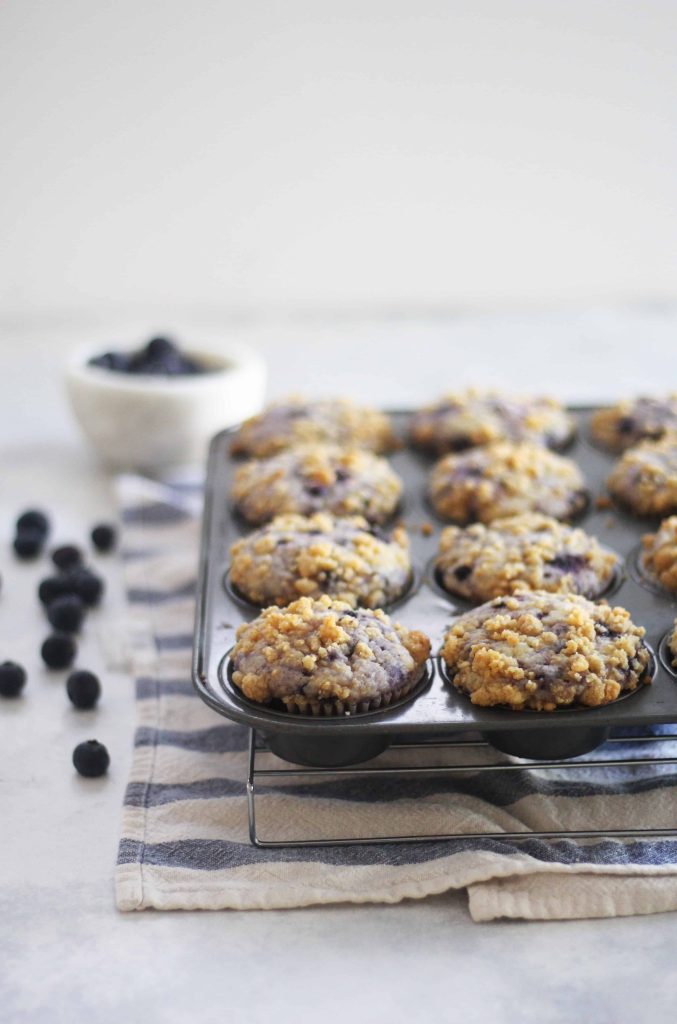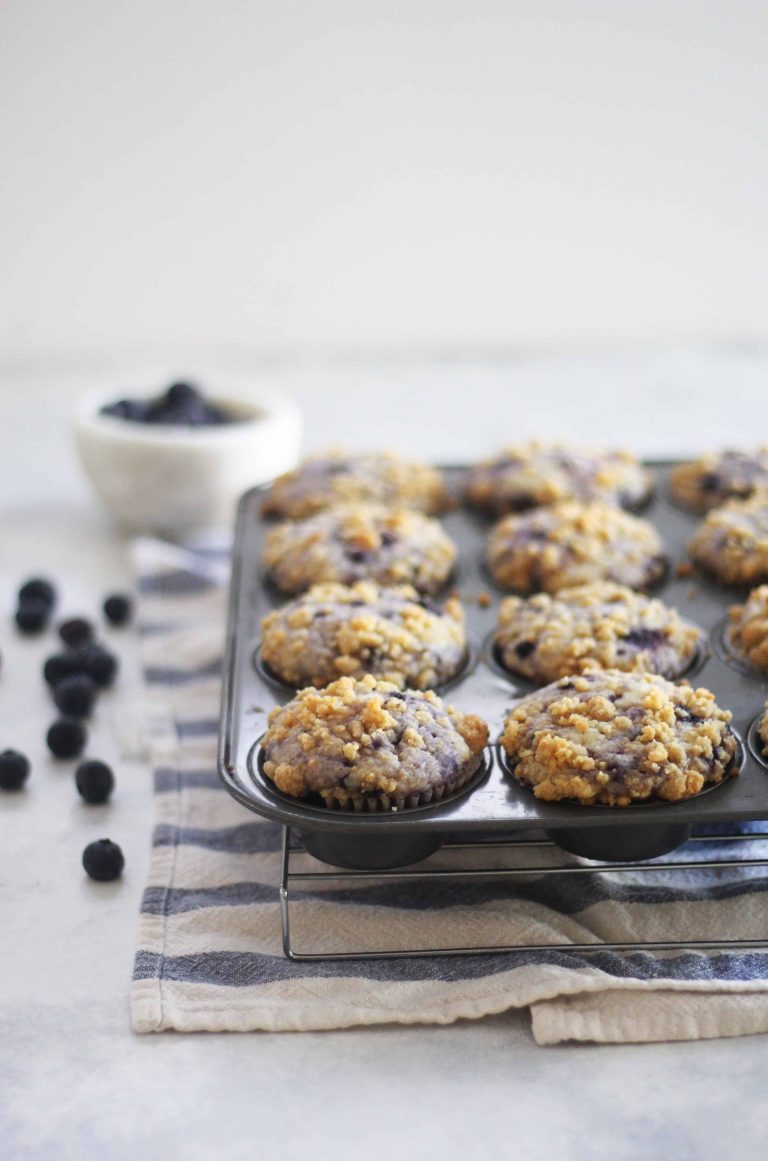 If you're a fan of blueberries, then you'll love this blueberry buttermilk muffin recipe. These muffins are fluffy, tender, and have a moist texture that will make your taste buds dance with joy. The best part? You can make them at home using simple ingredients that you probably already have in your pantry.
In the past, I have struggled with finding a fruit-based muffin that has a thick enough batter for the fruit to not sink to the bottom. I wanted my blueberries to be evenly distributed throughout so you got one with every bite. I also wanted nice round domes with a crumbly topping. These were perfect on all accounts. The berries were so plump and juicy and right there in every single bite. The crumb topping was the perfect touch, adding a bit of crisp texture and a touch of spice from the cinnamon.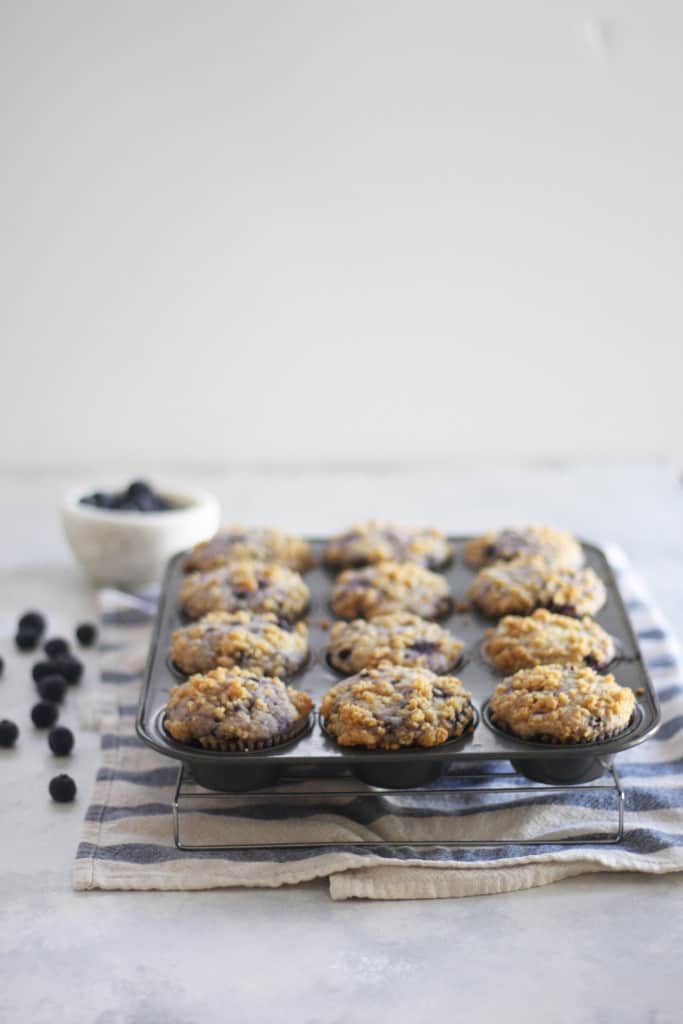 Ingredients needed for Blueberry Buttermilk Muffins:
All purpose flour
Baking powder
Salt
Butter
Sugar
Brown Sugar
Eggs
Cinnamon
Vanilla
Buttermilk
Blueberries

Supplies needed for Blueberry Buttermilk Muffins:
Muffin Tin and liners
Large mixing Bowl
Small bowl
Whisk
Rubber spatula
To get started, preheat your oven to 375 degrees F and prepare a 12-cup muffin pan by lining it with paper liners. Stir together the streusel topping ingredients and set aside. In a large bowl, whisk together flour, baking powder, baking soda, and salt.
In the center of the dry ingredients add the eggs, buttermilk (or make your own buttermilk by adding 1 tablespoon of white vinegar or lemon juice to 1 cup of regular milk), melted butter, sugar, vanilla and the zest of one lemon. Stir gently with a wooden spoon until the ingredients are just combined. Be careful not to over mix, as this can lead to tough-textured muffins.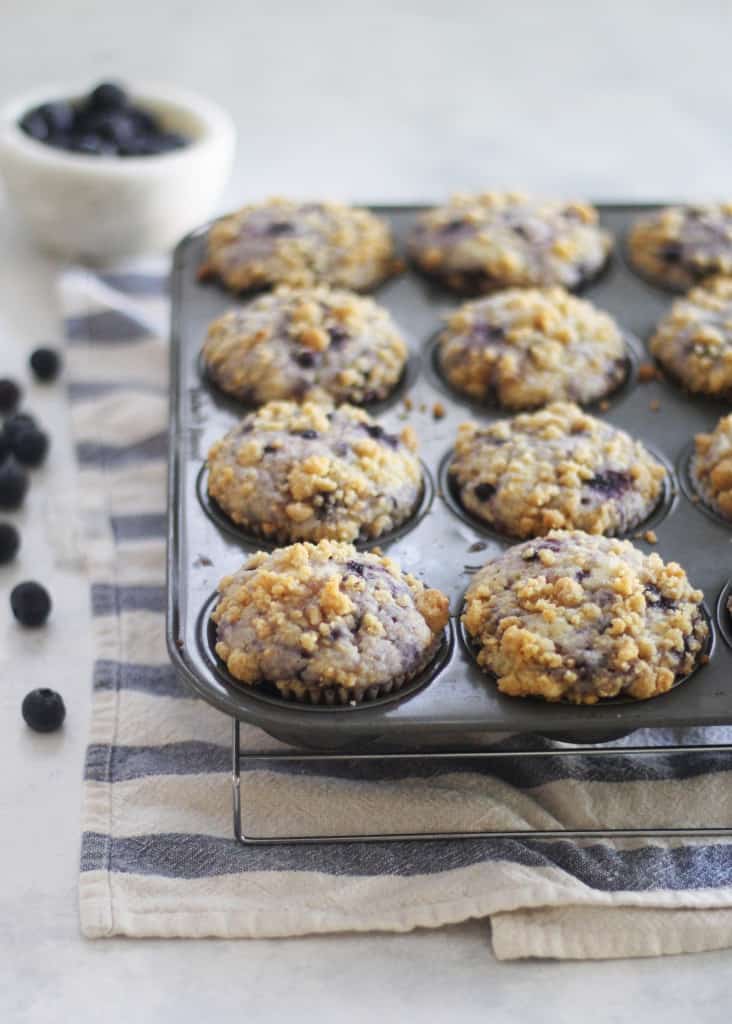 Now it's time to add the star of the show: the blueberries. Fold in 1 1/2 cups of fresh blueberries gently with a rubber spatula until they're evenly distributed throughout the batter.
Using an ice cream scoop, divide the muffin batter evenly between the prepared muffin cups, filling them about 2/3 full. Sprinkle with the streusel topping.
Bake the muffins for 20-25 minutes, or until the tops of the muffins are golden brown and a toothpick inserted into the center of a muffin comes out with a few moist crumbs. Let the muffins cool in the pan for 5 minutes before removing them from the pan and placing them on a wire rack to cool completely.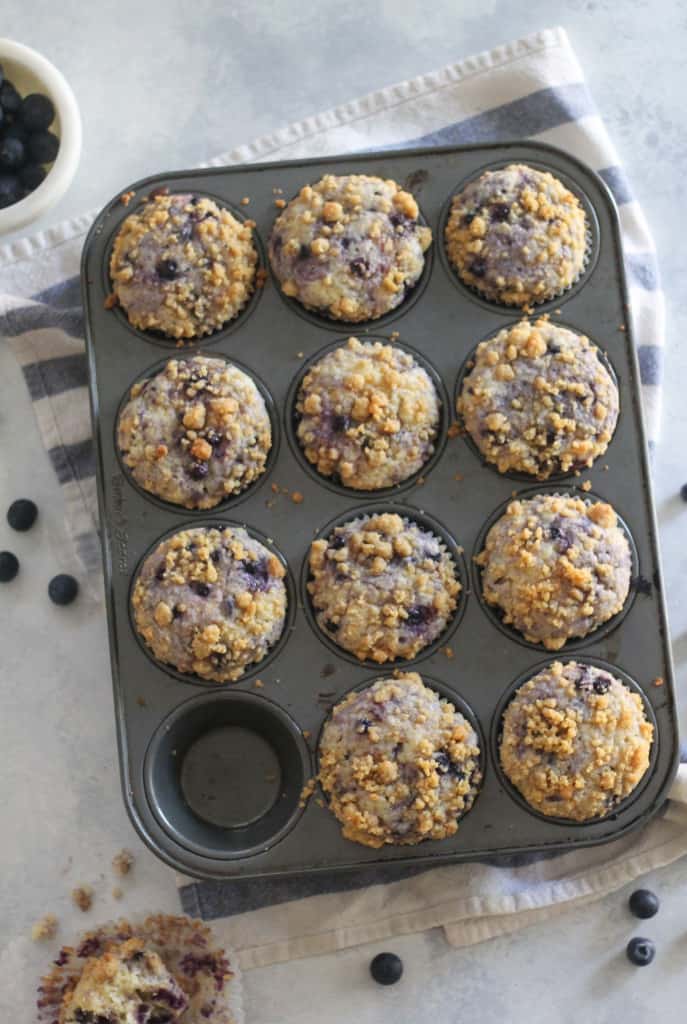 How to Store Blueberry Buttermilk Muffins:
Store the muffins properly: To keep your muffins fresh, store them in an airtight container at room temperature for up to 2-3 days. You can also freeze them for up to 1 month. Just make sure to wrap them tightly in a single layer with plastic wrap and aluminum foil to prevent freezer burn.
Ways to customize this recipe to your liking:
Try using frozen blueberries instead of fresh
Substitute some of the all-purpose flour with whole wheat flour for a nuttier flavor.
Swap a tablespoon flour for cornmeal in the flour mixture for blueberry cornbread muffins.
Instead of the crumb topping sprinkle coarse sugar on for a nice crunch.
These muffins the perfect quick breakfast treat, and they also make a great snack or dessert. Add this recipe to your recipe box and you'll have a go-to recipe for one of the best ever buttermilk blueberry muffins around.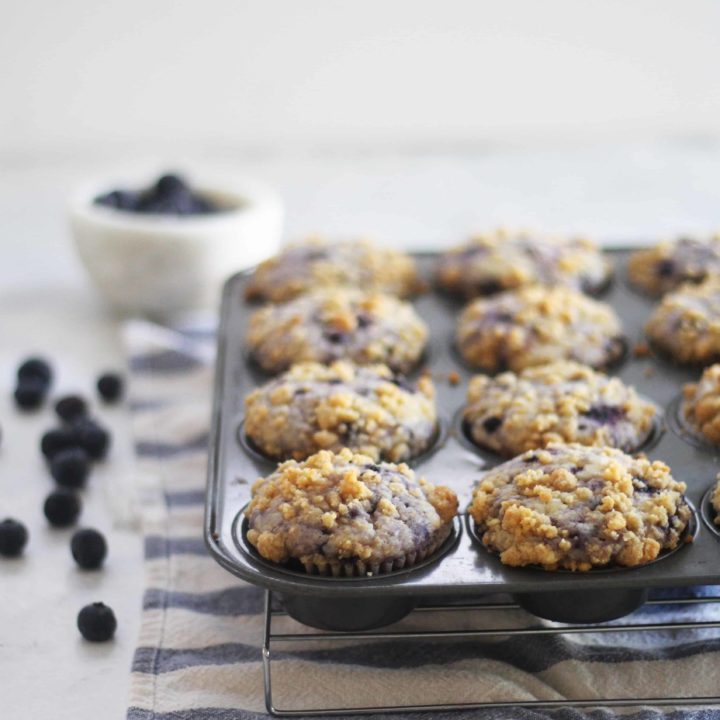 Perfect Blueberry Muffins
Ingredients
Streusel Topping:
4 tablespoons brown sugar
4 tablespoon flour
2 tablespoons melted butter
large pinch of cinnamon
For the Muffins:
2 cups all purpose flour
1 1/2 teaspoons baking powder
1/2 teaspoon salt
1/2 cup 1 stick unsalted butter, softened
3/4 cup sugar*
2 large eggs, room temp
2 teaspoons vanilla extract
1/2 cup buttermilk, room temp
2 cups blueberries, fresh or frozen
Instructions
Preheat oven to 350º. Lightly grease a muffin tin with cooking spray or vegetable oil, or line with paper muffin liners.
Prepare streusel topping:
In a small bowl, stir together the melted butter, brown sugar, flour and cinnamon. Stir until well-combined and crumbly.
For the Muffins:
In another small bowl, whisk together flour, baking powder and salt and set aside.
In a large bowl, beat butter and sugar until light and fluffy.
Add eggs, vanilla and buttermilk.
Add flour mixture and stir until just combined.
Gently fold in blueberries.
Divide batter evenly into 12 muffin cups. (Batter will be thick!)
Sprinkle muffins with streusel topping.
Bake at 350º for 20 to 25 min, until a tester inserted into the center comes out clean.
Notes
*The range of 1/2 cup -1 cup of sugar will work depending on how sweet you want them. For me 3/4 cup was perfect.
Nutrition Information:
Yield:

12
Serving Size:

1 grams
Amount Per Serving:
Unsaturated Fat:

0g