Blackberry Cranberry Crisp Pie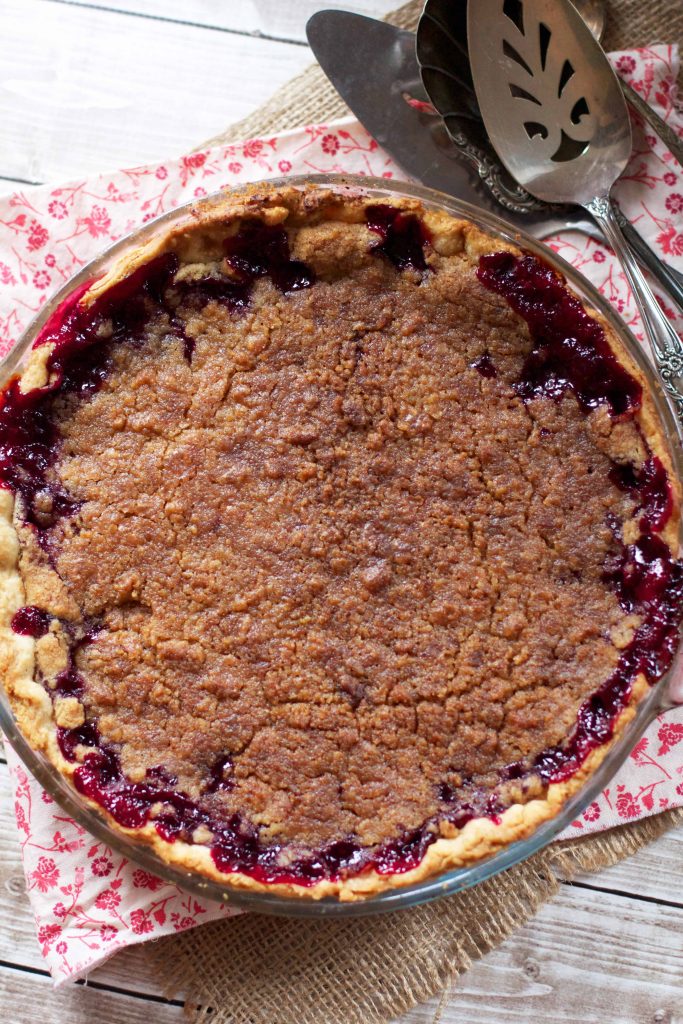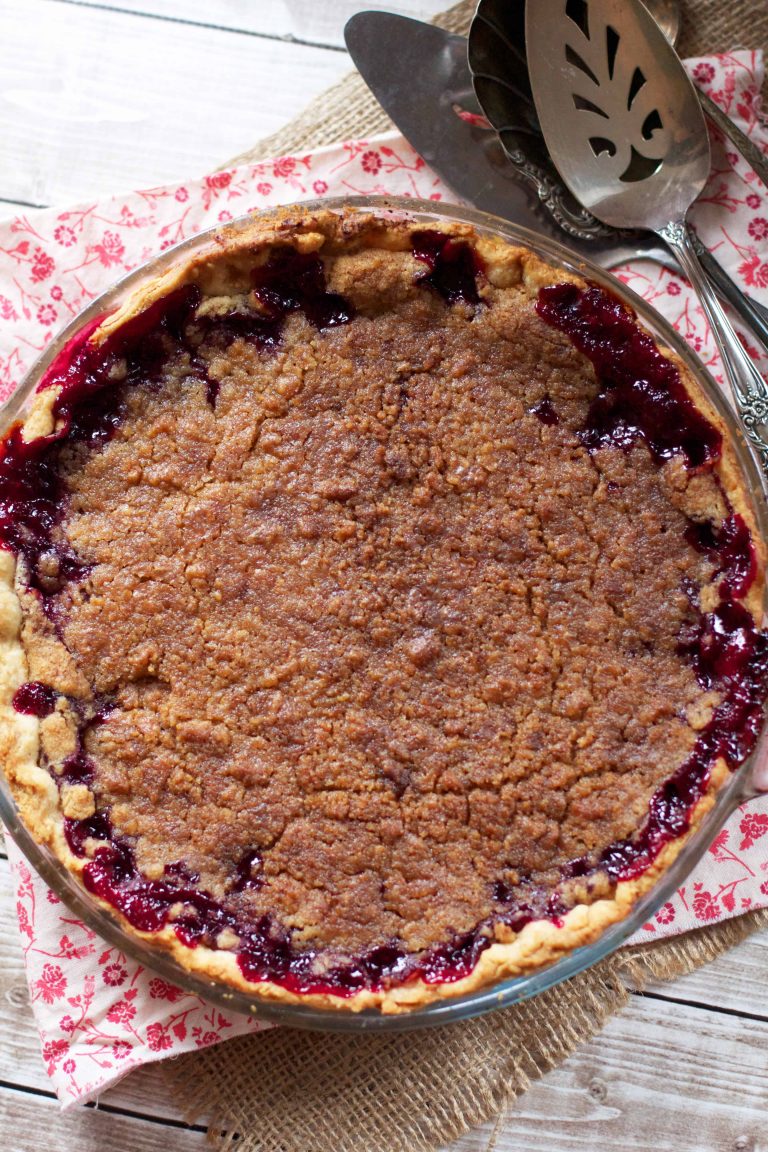 So remember when I told you I want to open a pie shop someday? I seriously dream about it all the time. In fact right before starting this post I decided I wanted to be referred to as "Pie Girl" and quickly went to check if the domain was free.
It wasn't, so I tried "The Pie Girl" and instead found myself on a page with photos of girls after getting a pie to the face. (Lots of tears and whipped cream.) It was pretty funny, but left me over that idea and back to the fantasy drawing board.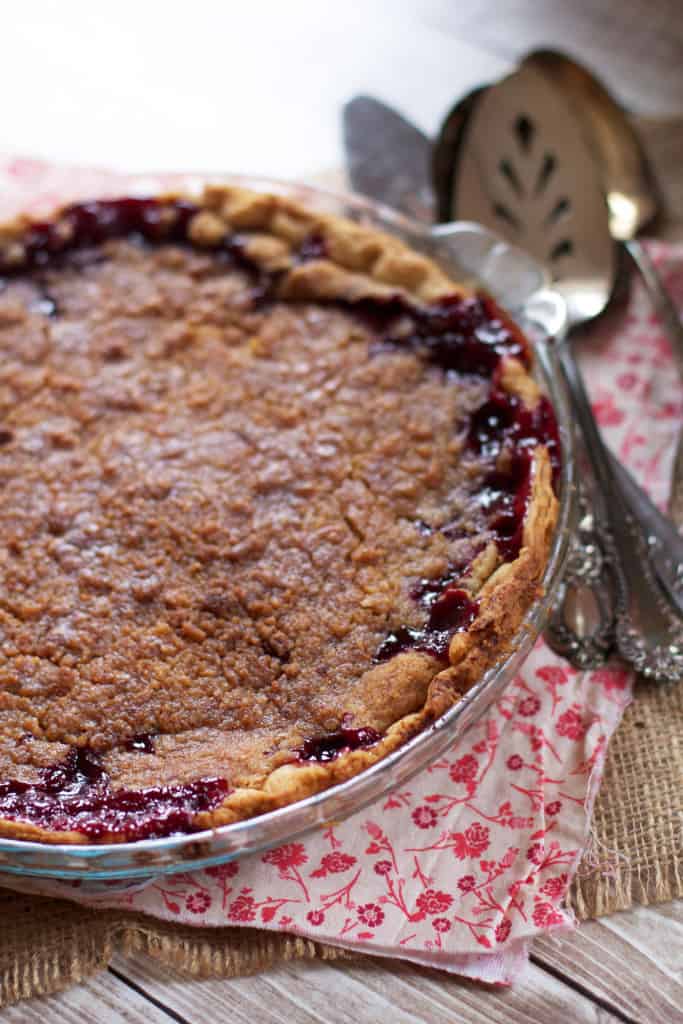 Someday, if my Pie Shop dream ever becomes a reality, this will definitely be a seasonal offering. Blackberries season may be over, but this is a great opportunity to grab a couple bags of frozen berries to showcase the berries that are in season- tart and delicious cranberries.
I made Lattice-Topped Blueberry Cranberry Pie last year and this is similar in a way. Both had thick, juicy fillings that were slightly tart. That pie was flavored with cinnamon and vanilla while this sticks with lots of lemon zest.
Both are great options for a creative and different fruit pie. Blackberry Pie is one of my all-time favorite things so I think I just slightly prefer this version. Plus the crumb topping kinda melts into the berry juices making it super crispy and wonderful. I can't wait to make this again next week!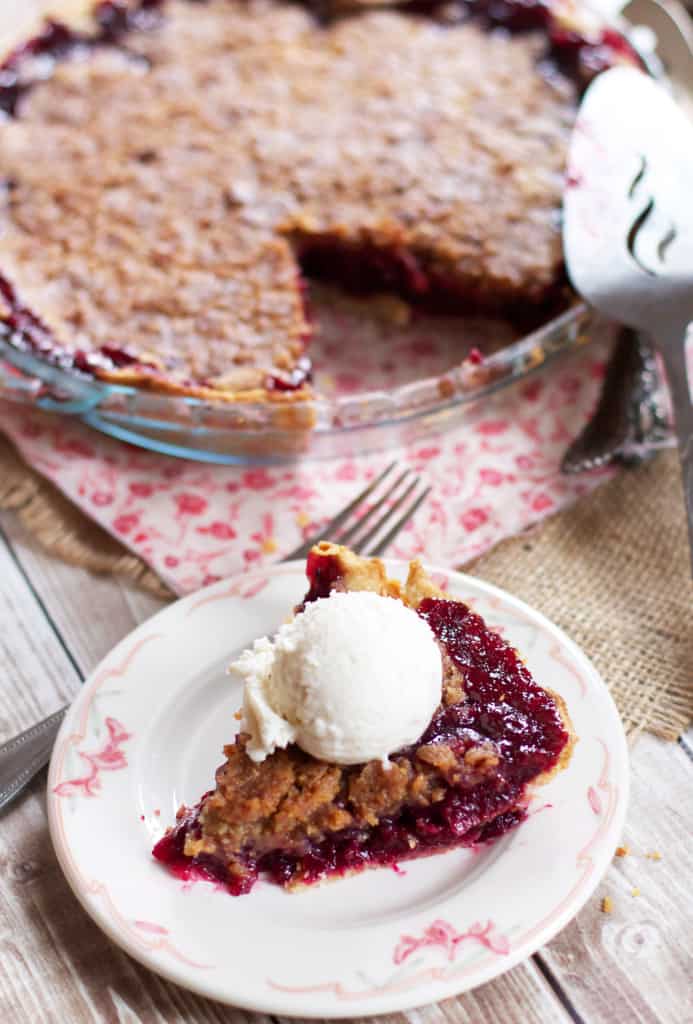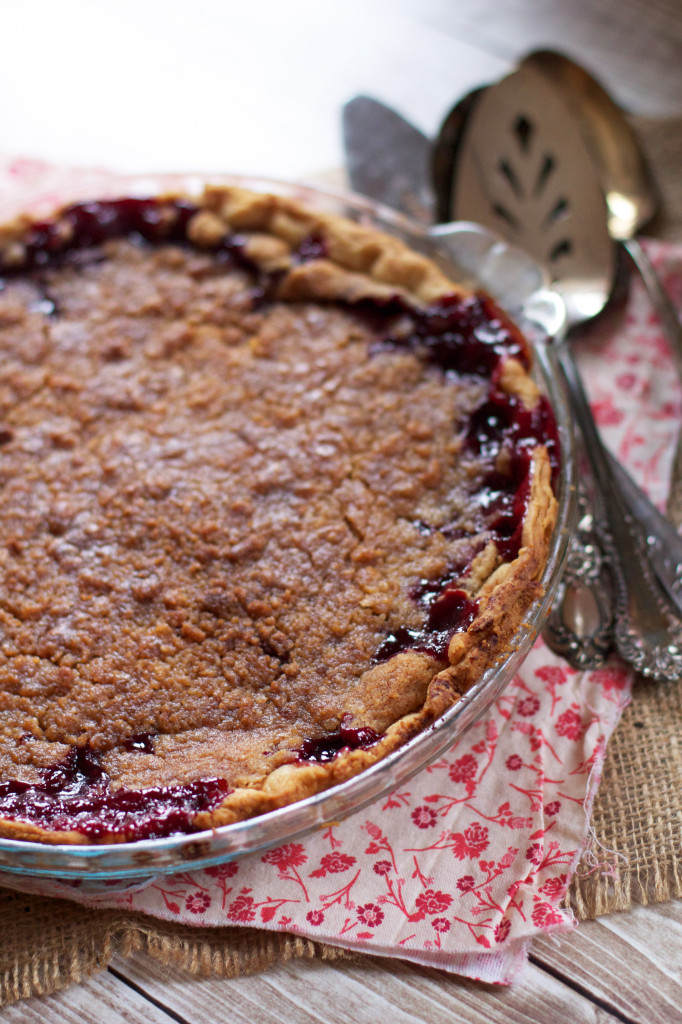 With only 6 days until Thanksgiving I still have a few quality posts for you so stay tuned- (The first is coming at you on Sunday!!)
PS- The filling of this pie can be made days ahead and stored in the fridge until you are ready to bake it! How's that for a time-saving tip!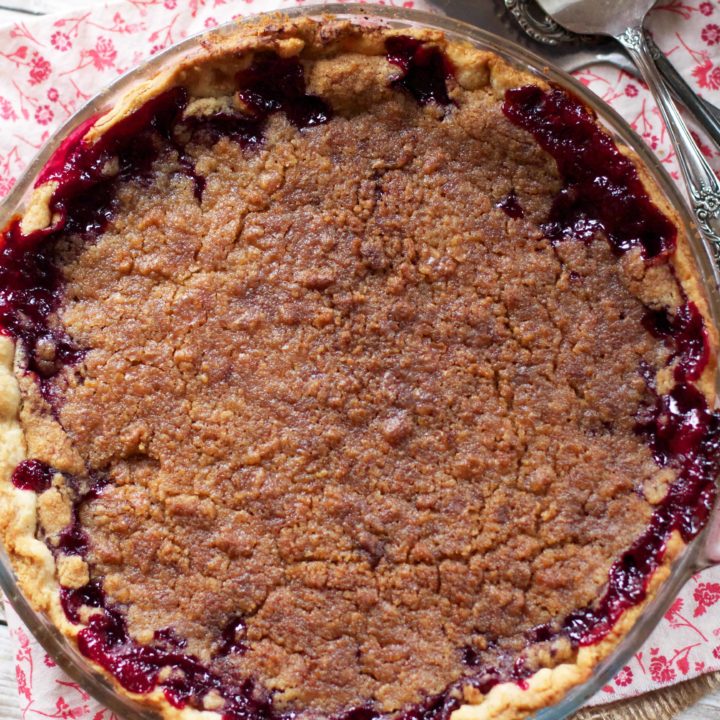 Blackberry Cranberry Crisp Pie
Ingredients
Single layer of Pie Crust, 1/2 recipe
12 ounces frozen organic blackberries, do not thaw
12 ounces fresh cranberries
1 1/4 cup sugar
3 tablespoons instant tapioca, you could also use cornstarch, the pie will be a little juicier
juice and zest of 1 small lemon
For the Topping:
1/3 cup brown sugar
1 cup flour
1/4 cup cold butter, chopped into cubes (1/2 a stick)
1 teaspoon cinnamon
Instructions
For the Filling:
In a medium sized saucepan, combine all the filling ingredients. Stir mixture well until berries are evenly coated.
Cook over medium heat for 12-14 minutes, stirring occasionally. The berries will burst, and the mixture will reduce and thicken.
When the mixture starts to bubble like lava, stir constantly for another 2 minutes or so. Pour filling into a heat-proof bowl and cool completely in the fridge. (Or use the freezer to speed things up.)
When the filling has cooled enough, roll the crust out to about 12 inches. Drape it over a 9-inch pie dish. Fold the over hang under and crimp using a butter knife or your fingers.
Pour the filling into the prepared shell.
For the Topping:
In a medium-sized bowl toss together the flour, brown sugar and cinnamon. Cut the butter in and use your hands to work it into the dough.
Sprinkle the topping over the pie. Bake at 400F for 50-60 minutes or until the filling is bubbly and topping is crispy and golden.
Notes
Recipe adapted from Bon Appetit.
Nutrition Information:
Yield:

1
Serving Size:

1 grams
Amount Per Serving:
Unsaturated Fat:

0g