King Arthur Flour Blog & Bake™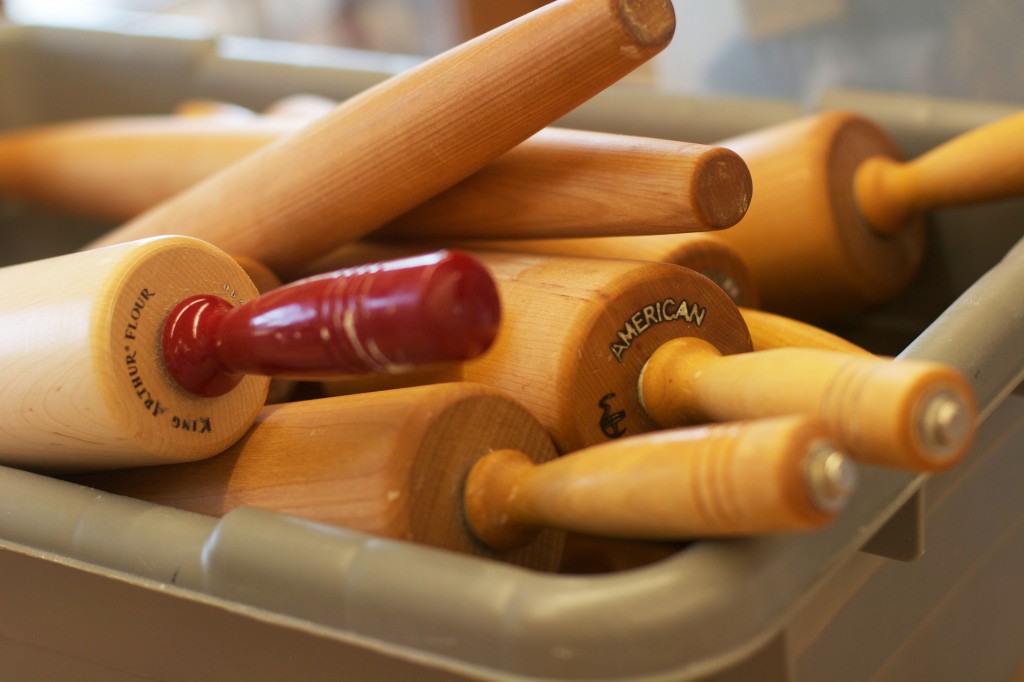 Happy Derby Day! Before I start sharing all my wonderful experiences at King Arthur Flour Blog & Bake™ last week- one quick very cool thing! I filmed a video for ABC News making these cupcakes! Check it out! :)
Ok! I've finally had time to edit the hundreds of photos I took while at King Arthur Flour Vermont last week and I'm ready to share some. We did a lot of really cool things over the 3 days I spent up in Vermont, but the time we spent in the baking classroom was by far my favorite. I so enjoyed walking in and seeing my station set up so cute with an apron and all the ingredients/recipes I'd need for the day.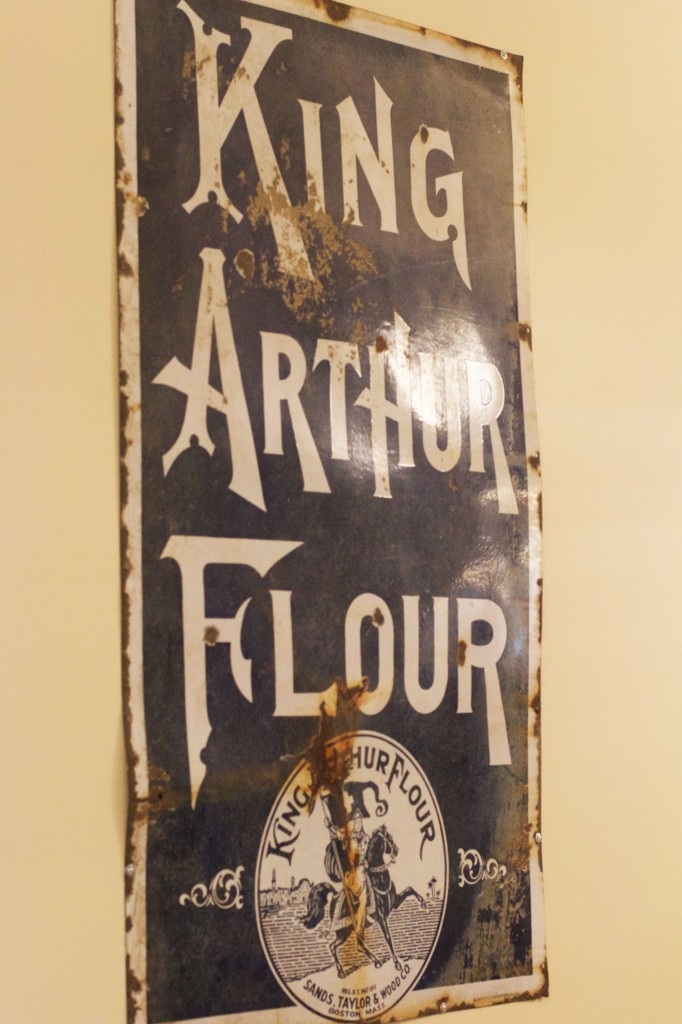 Our first night we started by making a pre-ferment that would be mixed into our pizza dough for the next night. Have you done this? Basically it adds tons of extra flavor to the dough and results in an amazingly chewy, crisp pizza dough. (Don't worry- I'll be sharing this pizza dough with you one of these days!)
Day 2 we started bright and early by baking the basic white bread that I shared with you earlier this week. I loved taking everything in as our knowledgeable teachers explained the technique. This entire loaf may or may not have been demolished by the class within minutes!
Next up- scones! I adored the recipe we made, and would never have believed it was 100% whole wheat! One of the most fun parts of this recipe was that the mix-ins were totally up to us. There was a huge selection to choose from, and I decided to make some "Triple Cinnamon Scones" using the King Arthur Flour Cinnamon Chips! They were pretty delicious if I do say so myself!
Before we knew it, dinner was approaching which meant pizza party time! I wish I could to bake my pizza in a wood burning oven all the time!
Man I dream about that pizza. They had so many amazing, local toppings to choose from it was hard to decide what to top mine with. I think I went with pepperoni, local ramps, mozzarella and basil! Doesn't that egg-topped pizza look great too?
Day two started with a super fun "Chopped"-like challenge. We were divided into teams and each given a bowl with some local Vermont ingredients in them. Our bowl contained maple candies, caramels, ricotta cheese and maple walnut peanut butter. I was so proud of what we created. It was called a "Vermont Apple Cream Pie," which was essentially peanut-caramel apples in a pre-baked pie shell topped with maple-ricotta cream and crushed maple candies.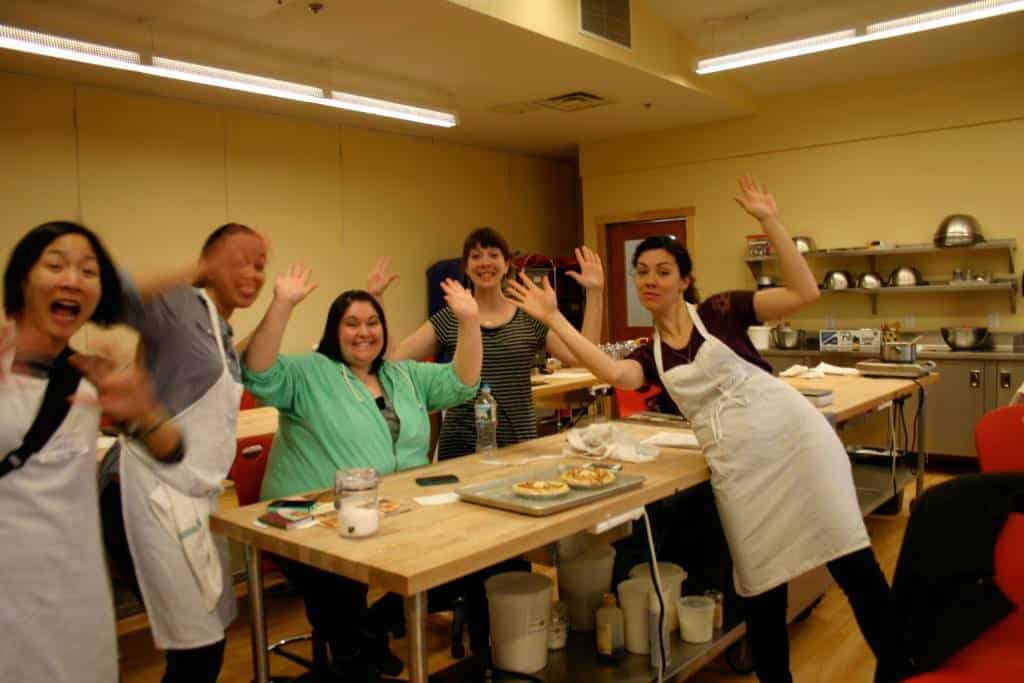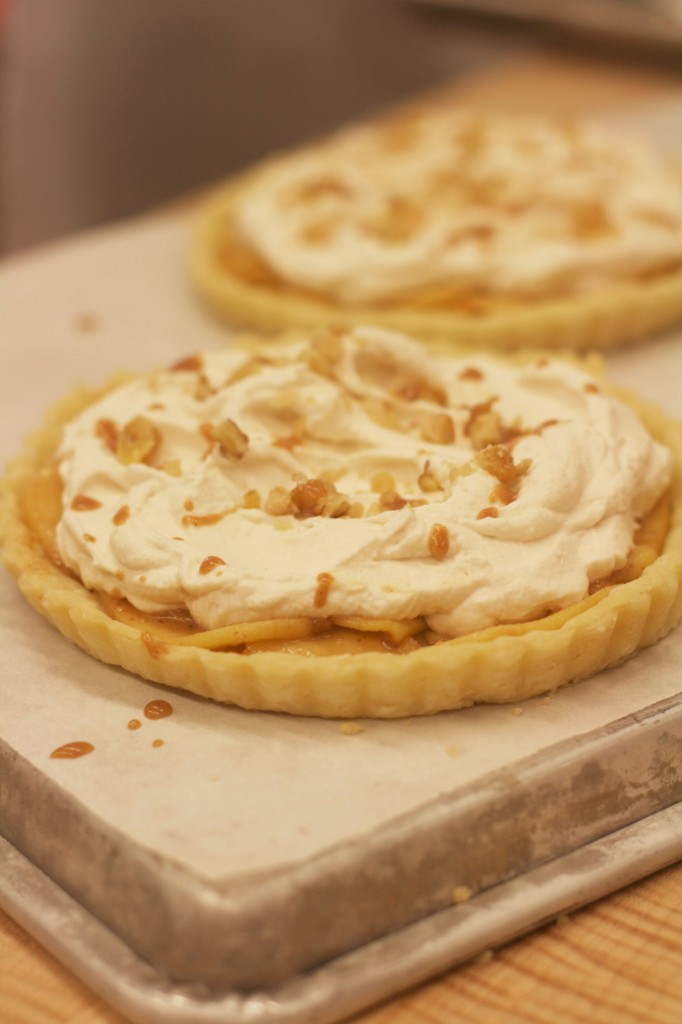 We loved our "hands up!!" moment :)
After lunch we learned how to make the fabulous "blitz" puff pastry that I posted about yesterday. With our puff we made palmiers and cheese twists but as I said the options are endless!
After 3 days of learning about the history and philisophy of this wonderful brand, I really couldn't love them more. I left with tons of inspiration to bake as well as a huge bag full of goodies that I bought from their amazing store. Lots more King Arthur Flour inspired baking to come I promise!!
Here's a wonderful group picture of all the bloggers that attended- I loved meeting all of them!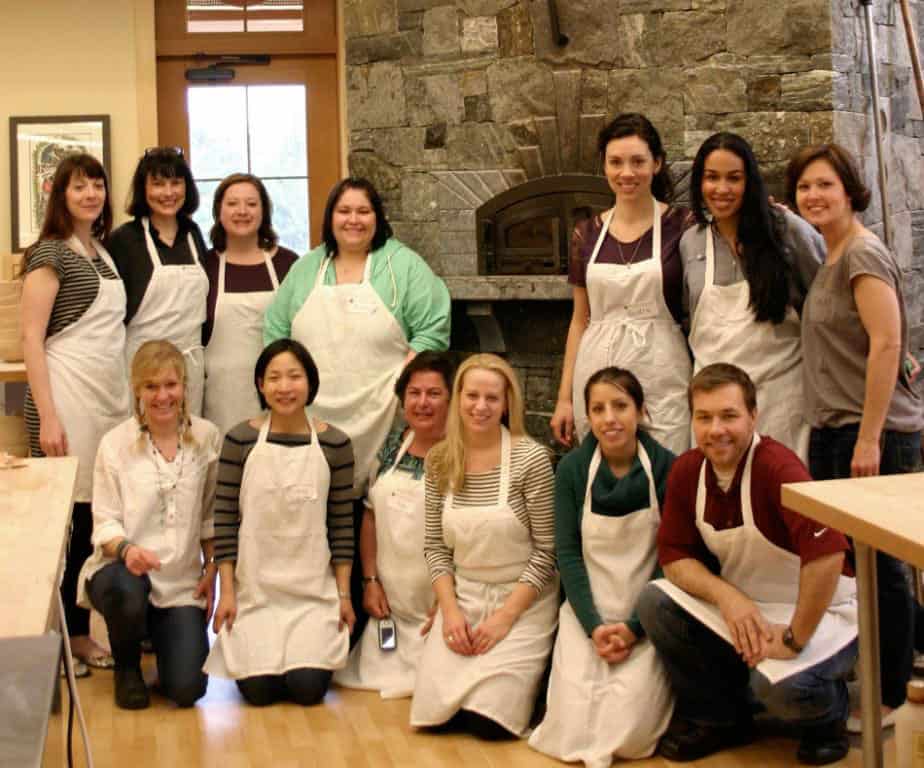 Top Row from Left: Rebecca (Foodie with Family) Carole (Heirloom Meals) Jennifer (Bake or Break) Brandy (Nutmeg Nanny) ME, Marnely (Cooking with Books) Kate (Food Babbles)
Bottom Row: Katie (Healthy Seasonal Recipes) Jen (Tiny Urban Kitchen) Erika (In Erika's Kitchen) Tara (Ladies Home Journal) Eva (Adventures in Cooking) David (Spiced)