Blueberry Buttermilk Ice Cream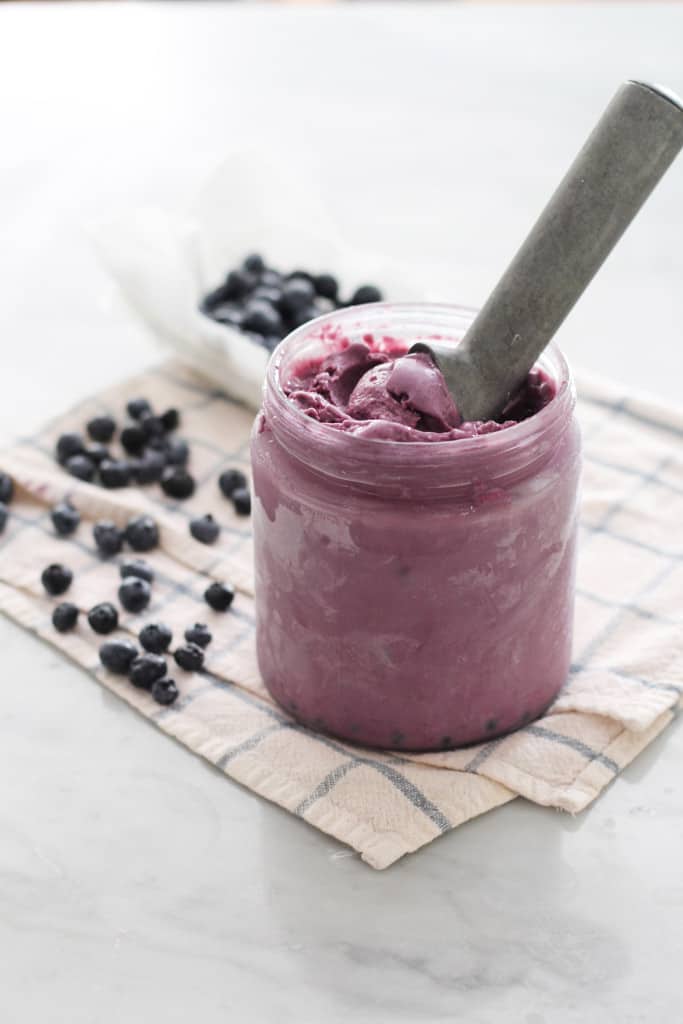 Third recipe of the week! Bam! I told you guys I'm back in the zone.
I think now that we are somewhat settled and have a bit of a schedule, I'm full of ideas for recipes and blog posts so I hope you are into it. In addition to food related content, I have lots of plans to share some of the projects we're doing around the house, including our handmade farmhouse table and some other decorating things.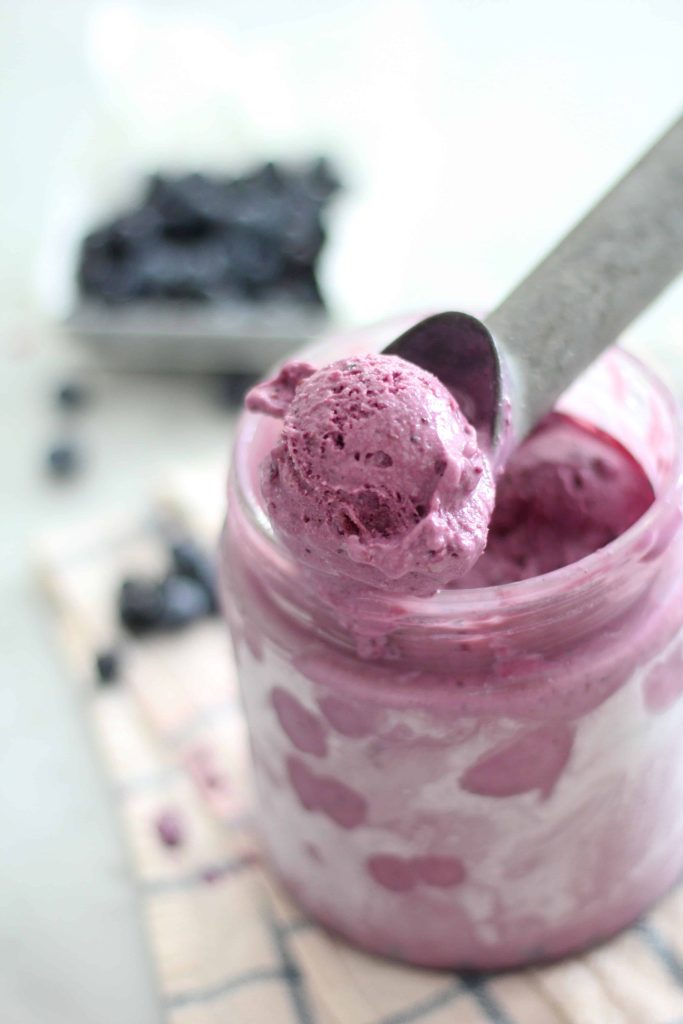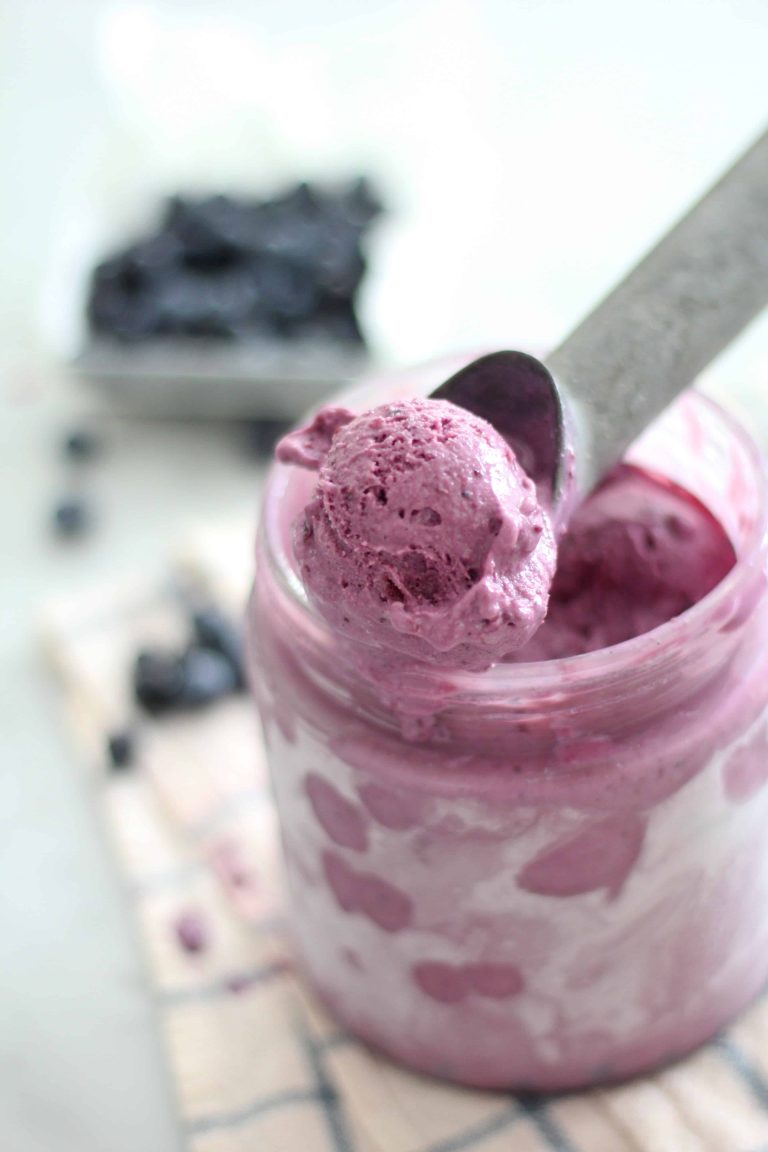 Look out for the first of those posts next week, but today let's talk about this ice cream!
After not breaking out my ice cream maker in way too long, it was time for something good. It's been hot and humid and I've been living that popsicle and ice cream life.
Our local farmer's market has been full of beautiful blueberries, so I couldn't resist using some for the most gorgeous colored ice cream ever. (Don't you agree?)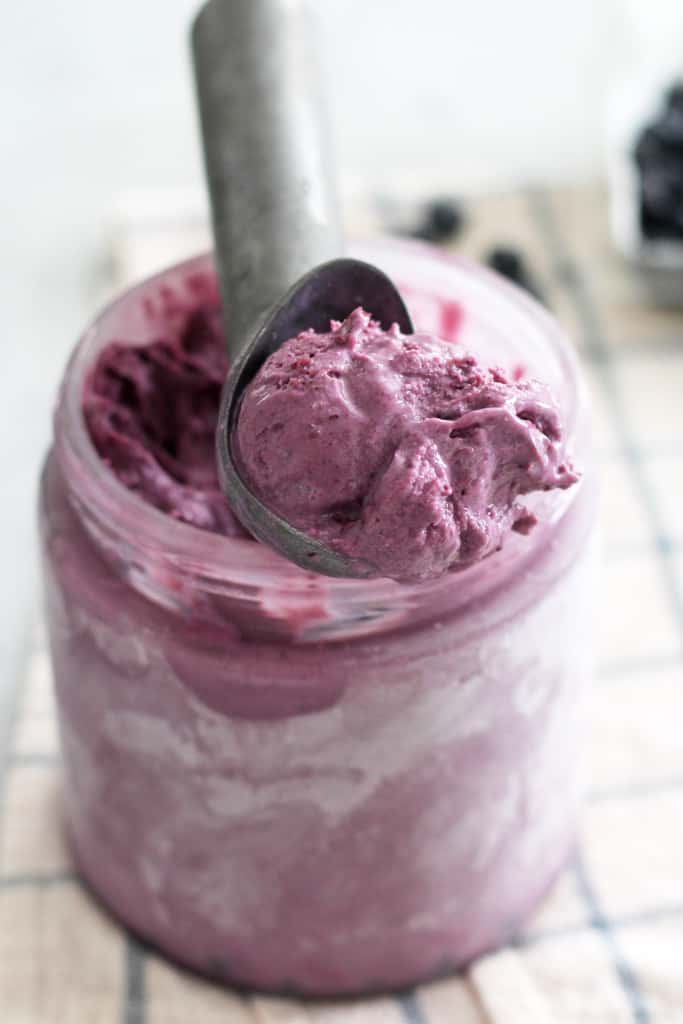 This ice cream was perfect. Creamy, sweet, a bit tart, rich but also light tasting at the same time. We ate it as is, but wouldn't it be fantastic over a slice of lemon pound cake or something?
Of course now that summer is almost over I have a burst of fantastic ideas for ice cream desserts, so you may be getting a fabulous fall flavor in the coming weeks. Apple Pie Ice Cream anyone??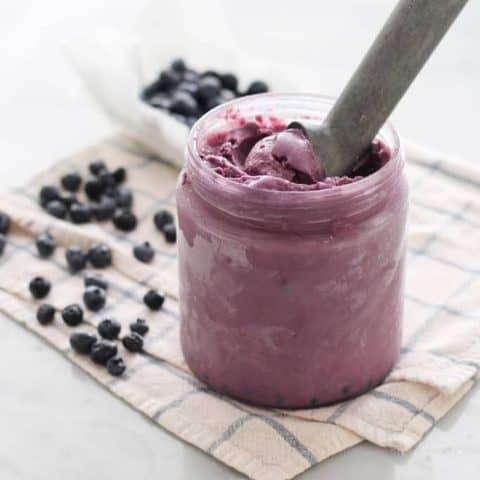 blueberry buttermilk ice cream
Yield:
1 qt. of ice cream
Ingredients
2 cups half and half (*or 1 cup heavy cream, 1 cup buttermilk. See note!)
juice of 1 lime (or 1 small lemon)
1 cup of sugar
1-inch piece vanilla bean (optional)
6 egg yolks
2 cups blueberries
1 tablespoon of vodka**
Instructions
In a glass measuring cup add the lime juice to the half and half and set aside.
Meanwhile in a small saucepan cook the blueberries on medium heat until thre burst and are jammy. Set aside.
Once the half and half seems thick and a bit curdled, add to a medium sized sauce pan with the sugar and vanilla bean. Cook on medium high heat until just simmering. Add a small amount to the egg yolks, constantly whisking while streaming in a bit more of the warm milk.
Add everything back to the pot and cook and stir constantly, until mixture has thickened and coats the back of a spoon. Remove the vanilla bean. Stir in the blueberries.
Use an immersion blender to puree the blueberries into the custard, or pour the whole mixture into a standard blender. Stir in the vodka if using.
Transfer ice cream base to a container and chill thoroughly in the fridge. Churn according to your ice cream maker's instructions and then freeze for a few more hours to firm it up.
Notes
*I love making homemade buttermilk or "sour milk" which is just some lemon juice or vinegar added to regular milk until it curdles. Since I only seem to be able to find lowfat buttermilk and I wanted full fat for this ice cream, I opted to just DIY it with some half and half. Either option works.

**adding the vodka is optional but it really helps keep the ice cream from freezing too hard!