Blueberry Cornmeal Upside-down Cake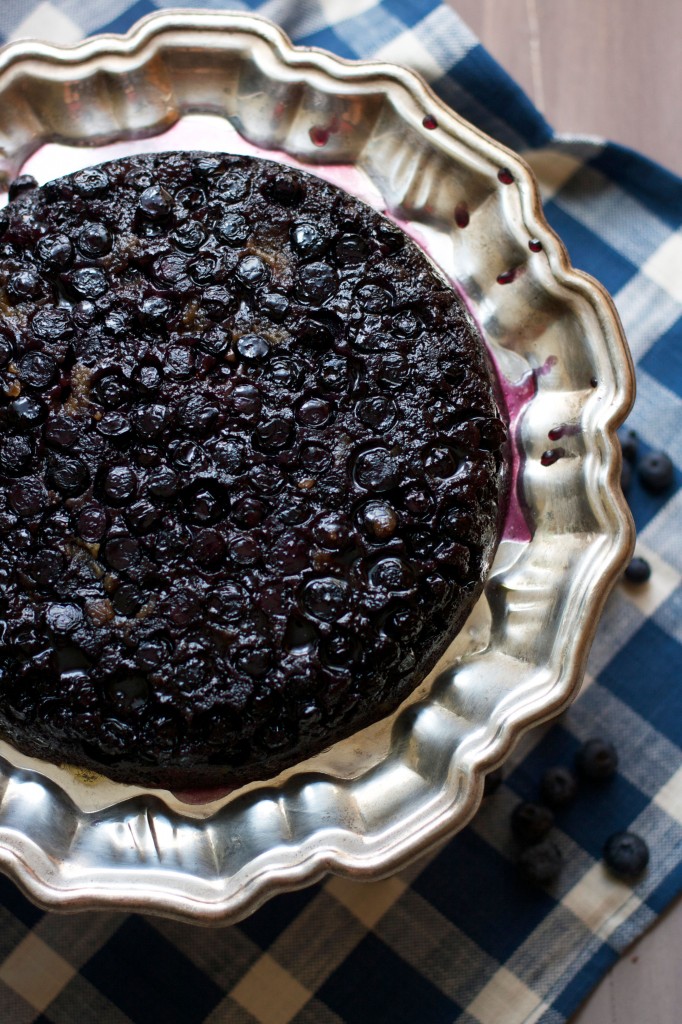 This recipe is a lot of firsts for me. It was my first time making a cake in a cast iron skillet, my first "upside down" cake, AND my first ever time baking a cake with cornmeal. Can I just say this will definitely not be my last experience with all three!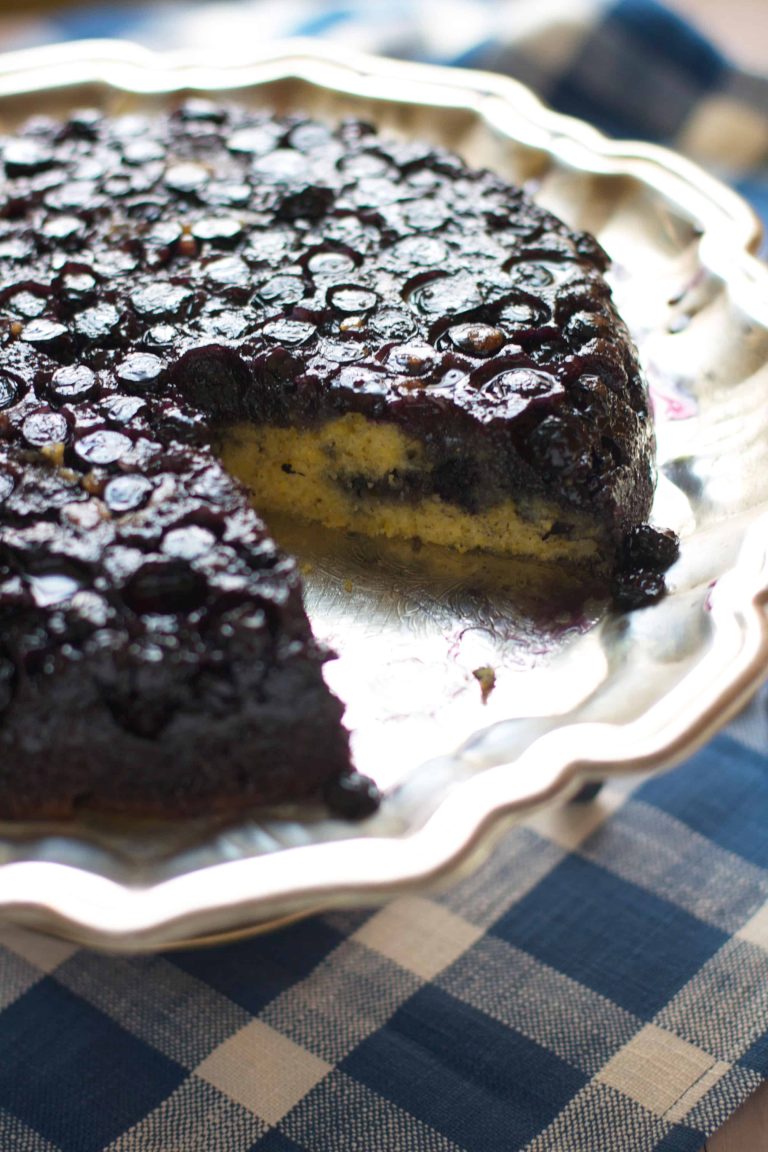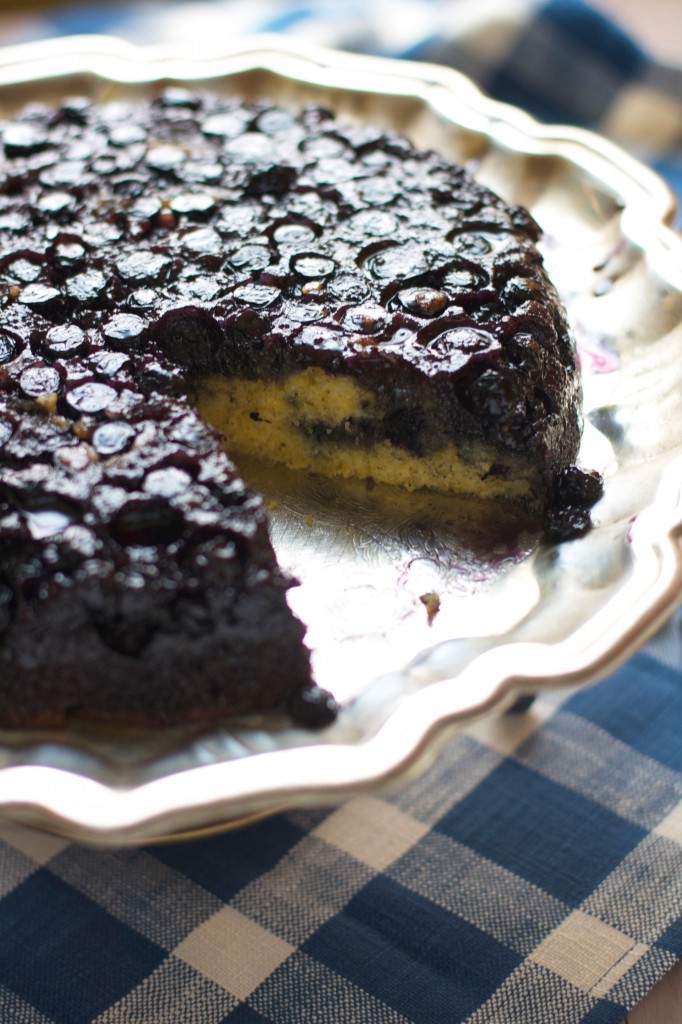 Baking this cake in a cast iron skillet not only saves you a dish to wash, but creates such a lovely caramelized crust around the edges. A simple caramel-like sauce is made, the blueberries are tossed in, and the cake batter poured on top. As it bakes, the berries seep up the sides and a few burst out of the top, making the anticipation of flipping it almost unbearable!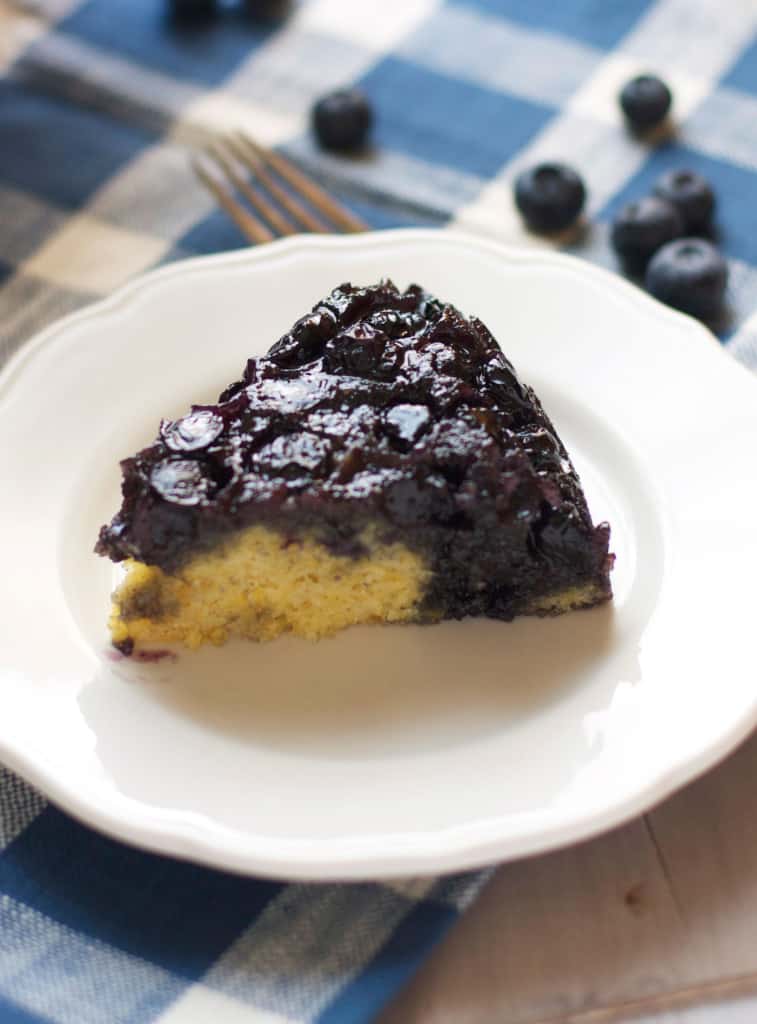 The end result is an extremely tender cake topped with juicy caramel-y berries. It's just so good! You could serve it with ice cream, or lightly sweetened whipped cream, but I liked it just as is. (Translate- I was too anxious to taste it to bother with any of that!)
I have blueberries galore in my fridge right now, but I bet this would also be lovely with peaches or cherries!
PS- It should be known that my sweet tooth is back full force. ;)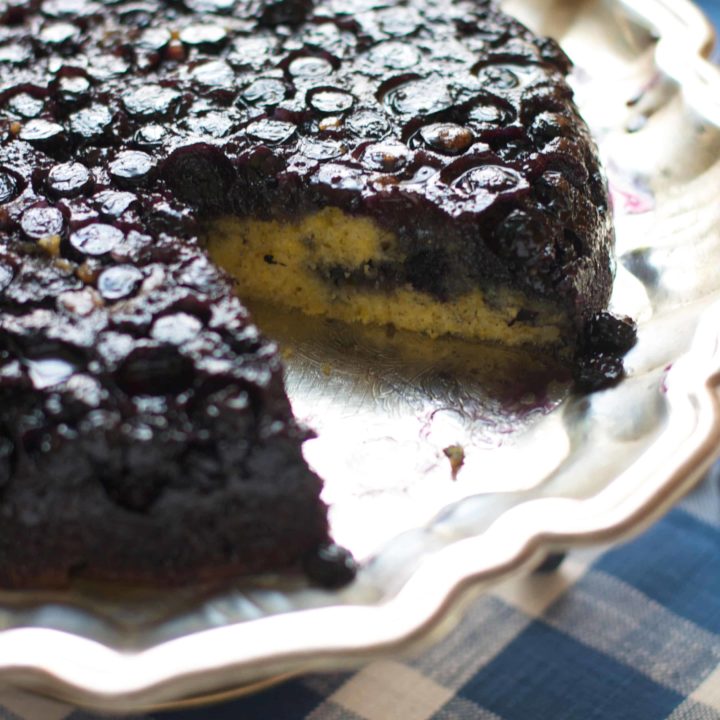 Blueberry Cornmeal Upside-down Cake
Total Time:
1 hour
10 minutes
Ingredients
1 cup whole milk
1 cup coarse ground cornmeal
1 stick unsalted butter
3/4 cup light brown sugar
2 cups fresh blueberries
3 eggs
1 cup all purpose flour
2 teaspoons baking powder
1/2 teaspoon salt
1/2 cup sugar
1/2 cup vegetable oil
Instructions
Preheat oven to 350 degrees F.
Heat the milk until bubbly in a microwave-proof dish or measuring cup. Add the cornmeal and stir together to form a thick paste-like mixture. Let soak at room temperature for 30 minutes. Set aside.
Melt the butter in a 10-inch cast iron skillet over medium heat. Once the butter has melted, add the brown sugar and stir until the just sugar dissolves, about 5 minutes. Remove the skillet from the heat and carefully add the blueberries, using a spatula to create as even a layer as possible.
In a small bowl combine the flour, baking powder and salt. Whisk together and set aside.
In a separate large bowl, whisk the eggs. Add the sugar to the eggs and whisk to combine. Add the canola oil and whisk. Fold in the the cornmeal and milk mixture to the egg mixture and mix until smooth. Gradually add the dry ingredients and mix until just combined. Pour the batter over the berries in the skillet and bake for 40 to 45 minutes or until a toothpick comes out clean. Remove from oven and let cool for 30 minutes before carefully inverting the cake onto a platter. Serve warm or room temperature.
Nutrition Information:
Yield:

1
Serving Size:

1 grams
Amount Per Serving:
Unsaturated Fat:

0g