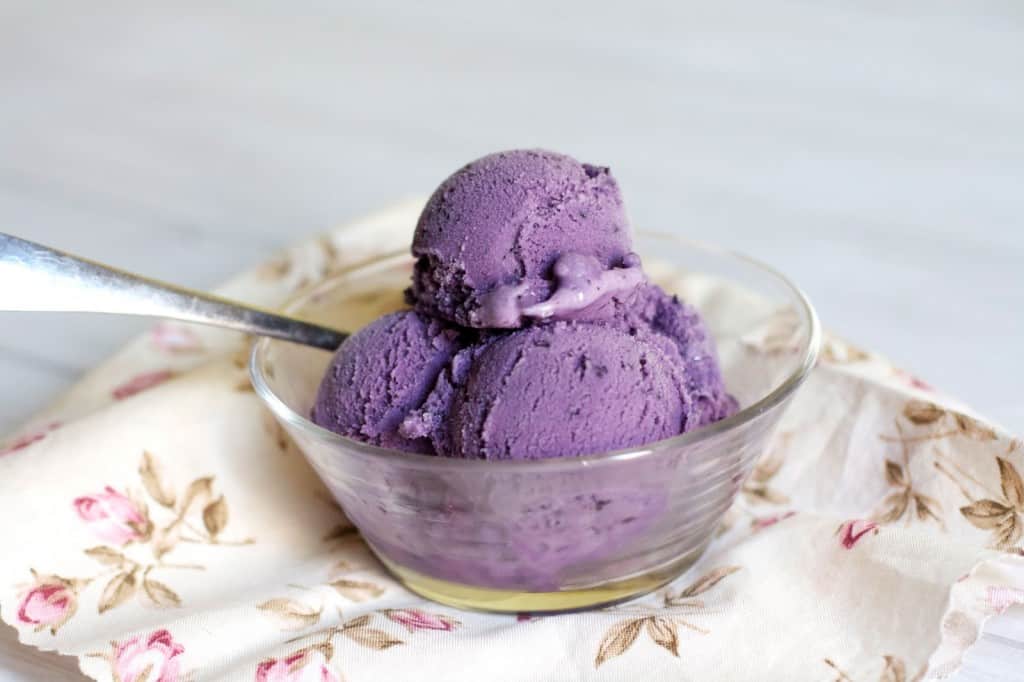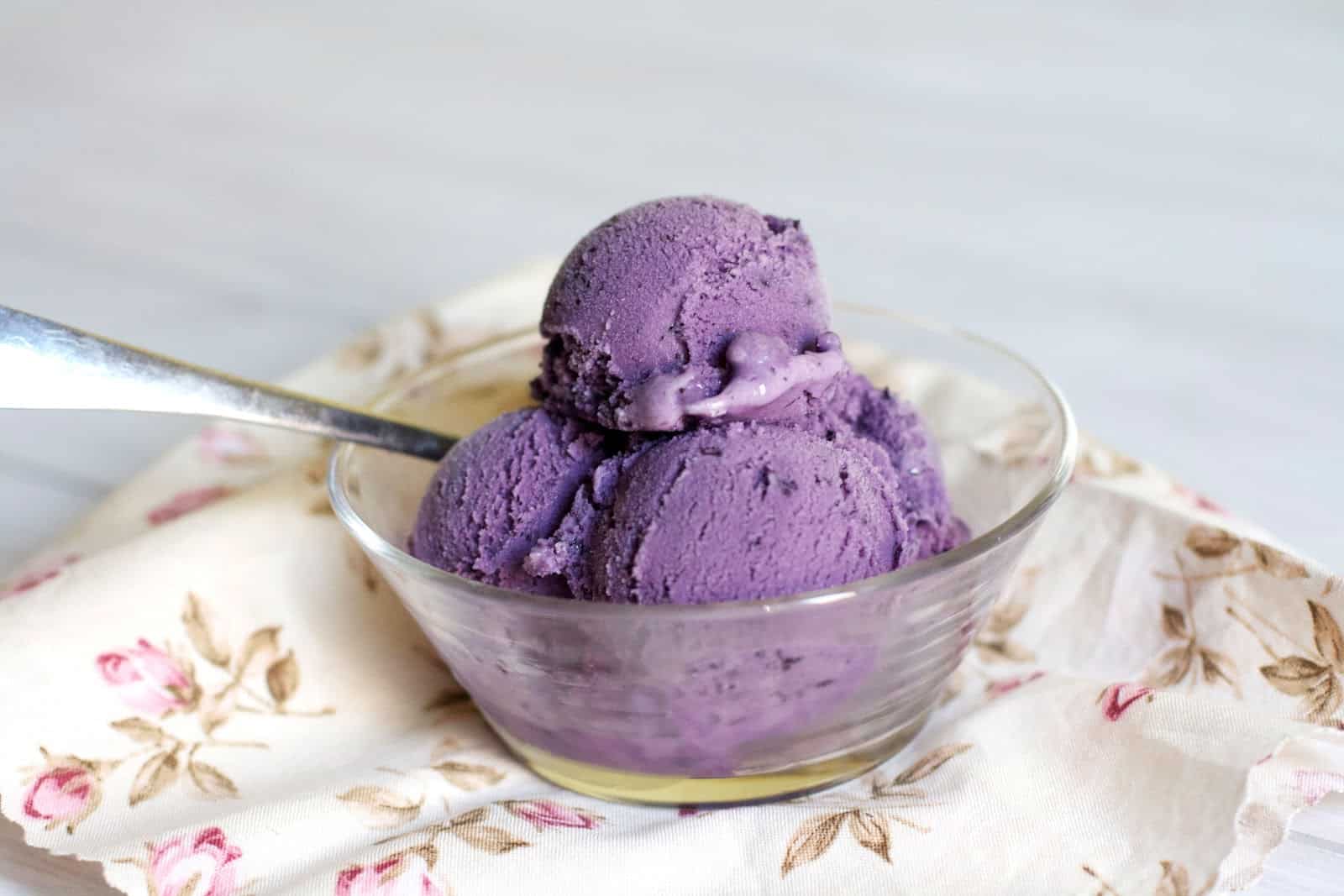 If there was an award for the most beautiful color of any desert I've made- this blueberry ice cream would win hands down. That gorgeous purple shade is totally natural from the ripe berries and cream. After making these muffins, I still had lots of berries left, and since they were organic and plump, I knew I had to make a special recipe.
I'm a little sad that ice cream season is almost over, so I figured I'd go out in style with this pretty treat. It is simple as can be to throw together, and it churns up so perfectly. If I make this again, I will definitely add a touch of Grand Marnier as I think that would send it over the top. Instead, a touch of vanilla enhances the flavor.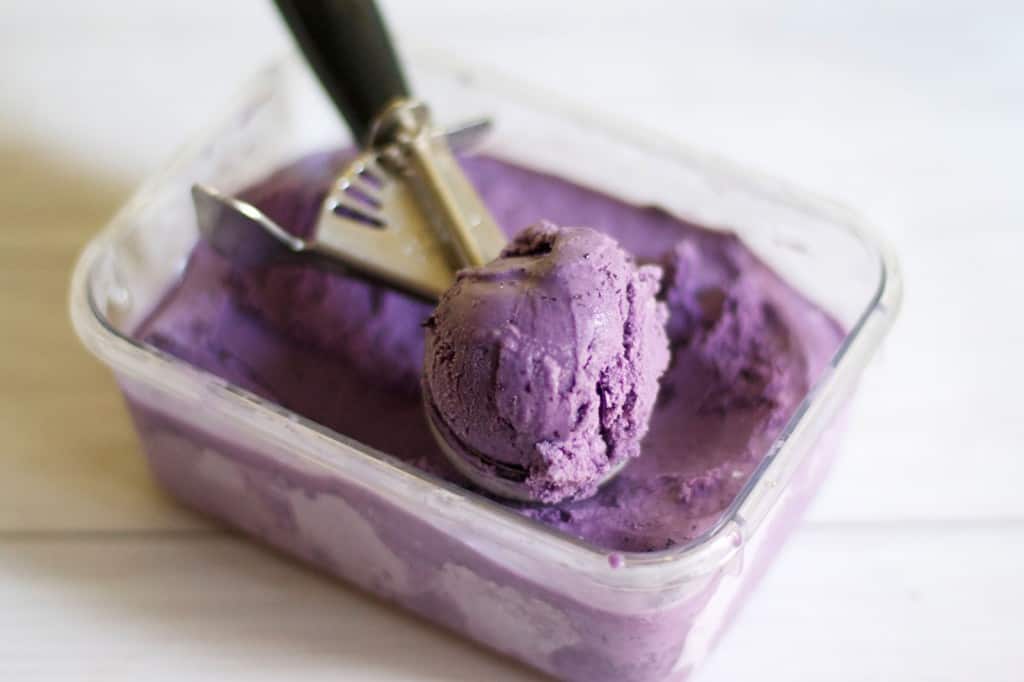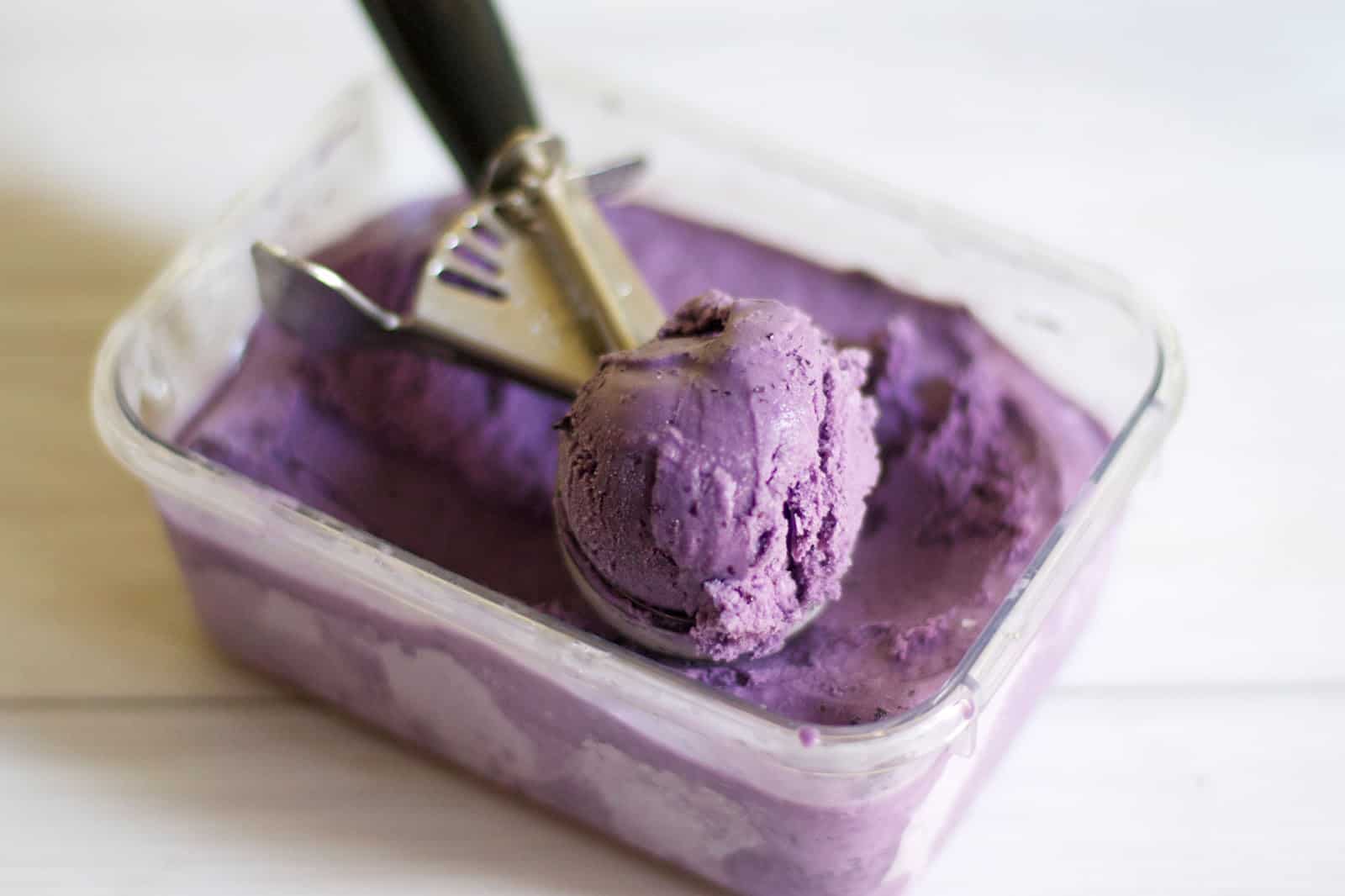 No ice cream maker yet? I really couldn't recommend it more. There is something so satisfying about churning (and eating) ice cream that you make from fresh ingredients. You don't need an expensive machine to do the trick either. I've been using my cheap one for over a year now, and it works like a dream. (There are ways to make ice cream without a maker as well, though I've personally never tryed it.)
PS- 2 weeks and I'll be a married lady! :)
Ingredients
2 cups picked-over blueberries
3/4 cup sugar
1/8 teaspoon salt
2 1/2 cups half and half
1/4 tsp vanilla extract
Instructions
In a saucepan bring blueberries, sugar, and salt to a boil over moderate heat, mashing berries and stirring with a fork. Simmer mixture, stirring frequently, 5 minutes and cool slightly. In a blender purée mixture with half and half. Add vanilla.
Chill mixture, covered, overnight. (I really think it's important to chill it this long. Makes a huge differene.)
Freeze mixture in an ice-cream maker. Transfer ice cream to an airtight container and put in freezer to harden. Ice cream may be made 1 week ahead.
Nutrition Information:
Yield:

1
Serving Size:

1 grams
Amount Per Serving:
Unsaturated Fat:

0g
Recipe adapted from- Gourmet Magazine