Blueberry Muffin Coffee Cake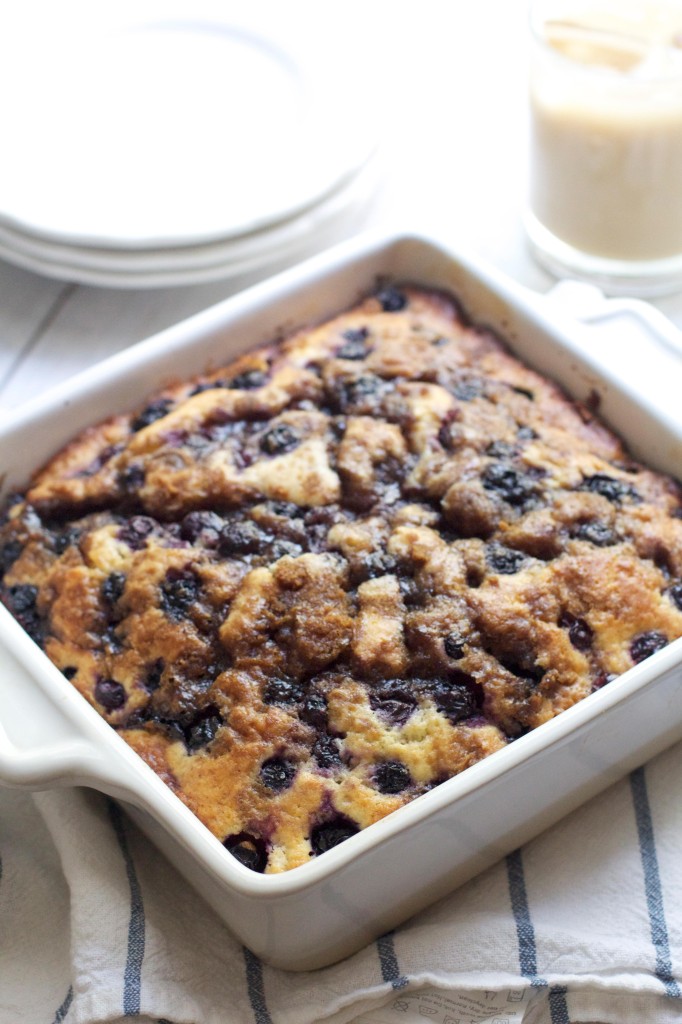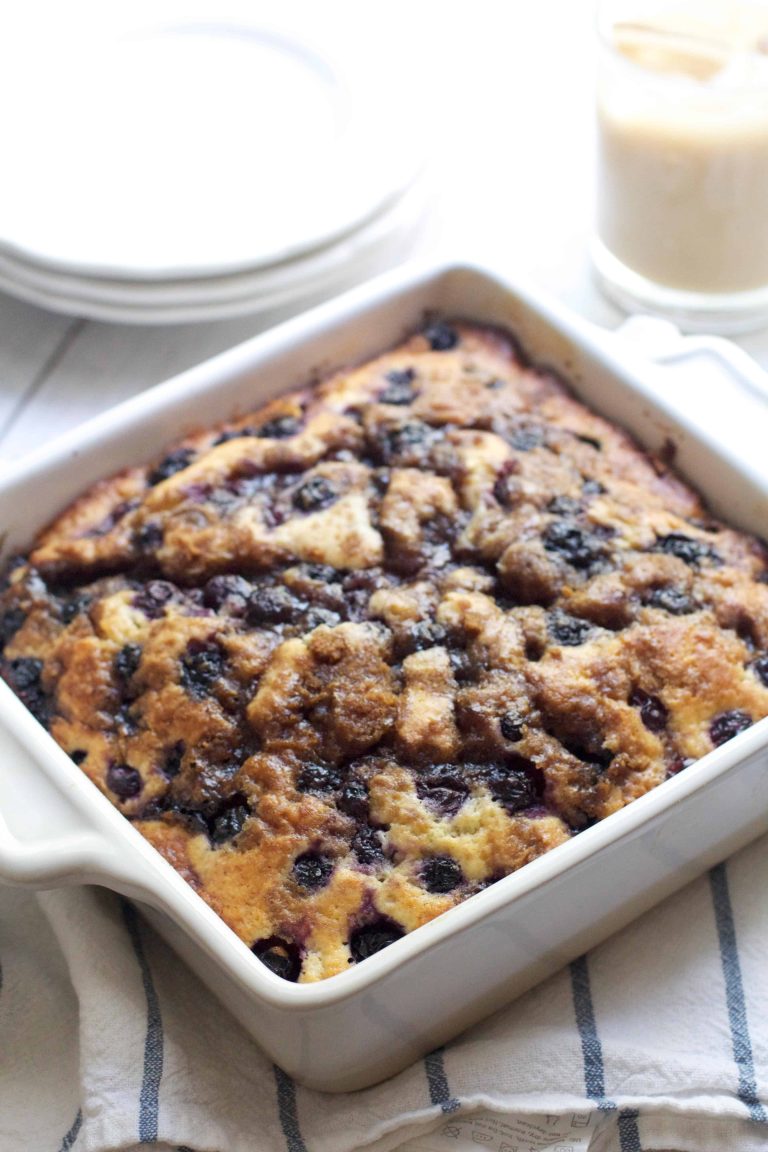 I love brunch don't you? It used to occur after sleeping in and rolling into our favorite restaurant around noon. Now, after getting up at 7 with Hugo, having breakfast, sometimes going back to sleep for a bit, and having no energy for cooking- we roll into our favorite restaurant and play a game defense with Hugo, trying to eat with one hand while also blocking him from knocking all the food off the table. Sometimes this just isn't worth it, and on those days I'm glad for recipes like this.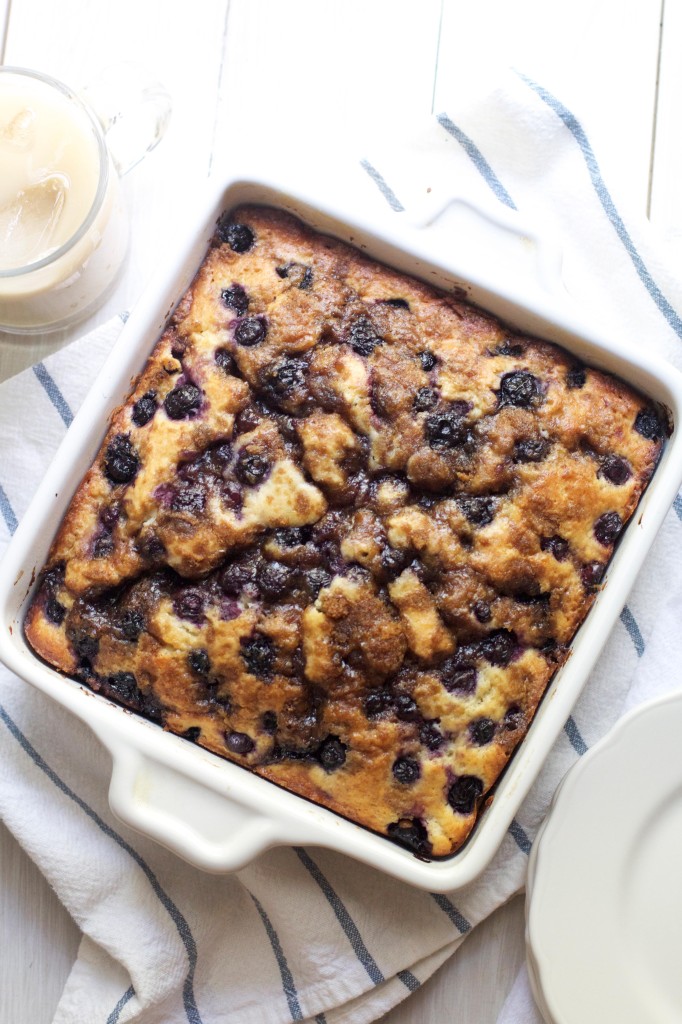 This coffee cake is essentially my favorite Blueberry Muffin recipe baked as a cake with a brown sugar topping. It's super moist and full of plump berries in every bite. It takes all of 10 minutes to whip up which is perfect for those days when we want something lovely to enjoy with our coffee- but Hugo is demanding all of our attention. (I could dream up new brunch menus for every single weekend- it is by far my favorite meal of the day!)
PS- I have a 4 month old and that is crazy. I have several Mama/Baby related posts stored up in my mind to share with you soon! :)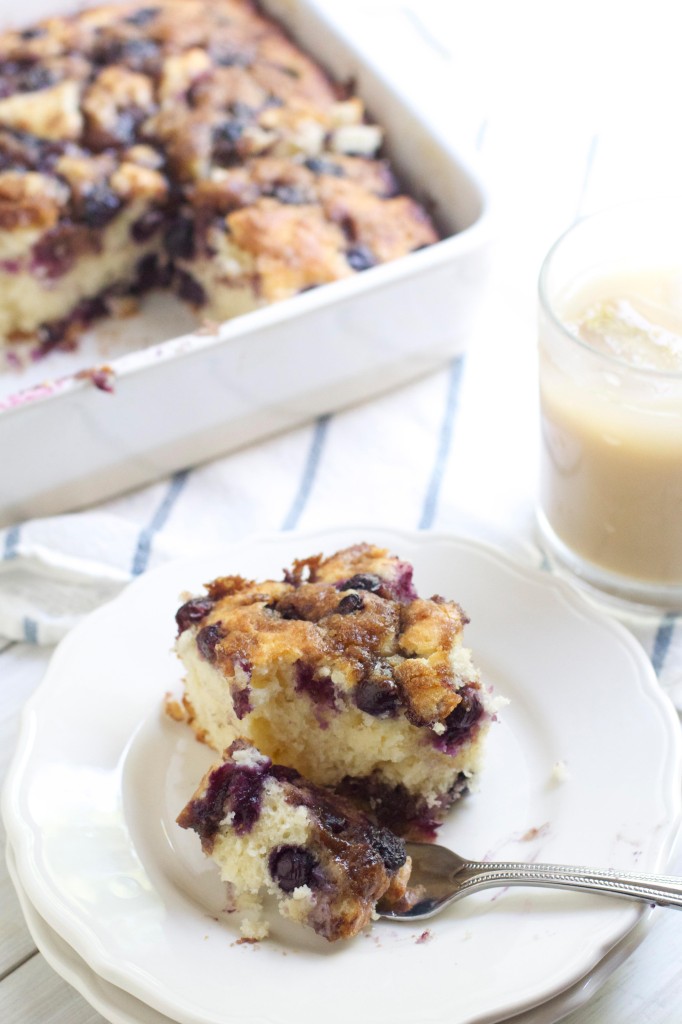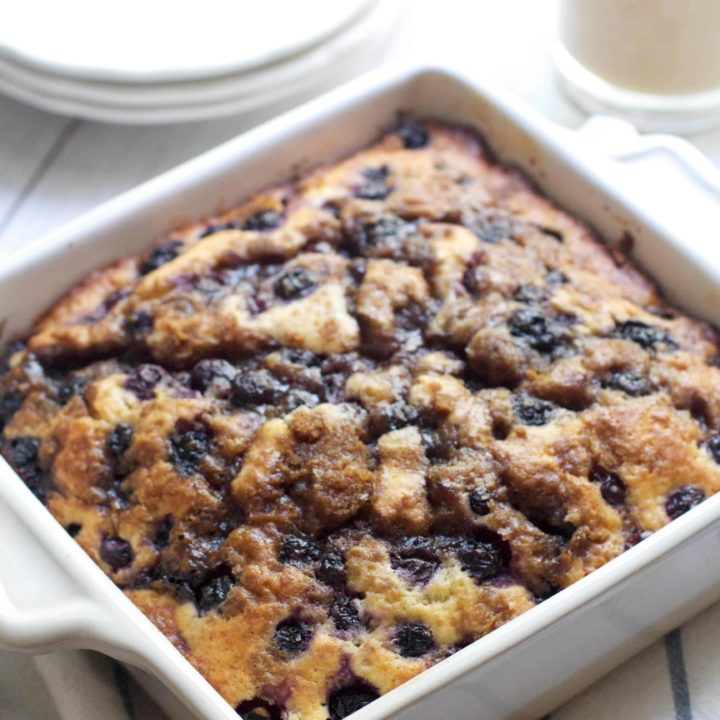 Blueberry Muffin Coffee Cake
Ingredients
2 cups all purpose flour
1 1/2 teaspoons baking powder
1/2 teaspoon salt
1/2 cup 1 stick unsalted butter, softened
1 cup sugar
2 large eggs
2 teaspoons vanilla extract
1/2 cup yogurt, plain or greek
2 cups blueberries, fresh or frozen
Topping:
4 tablespoons brown sugar
1 tablespoon flour
3 teaspoons melted butter
large pinch of cinnamon
Instructions
Preheat oven to 350º. Lightly grease or spray an 8x8 or 9x9 baking pan.
For the topping:
Stir together the flour, brown sugar, and cinnamon. Stir in the butter until mixture is crumbly.
For the cake:
In a small bowl, whisk together flour, baking powder and salt and set aside.
In a large bowl, beat butter and sugar until light and fluffy. Beat in eggs, vanilla and yogurt until smooth. Add flour mixture and stir until just combined. Gently fold in blueberries.
Pour batter into baking pan- sprinkle with topping.
Bake at 350º for about 40 minutes, until a toothpick inserted into the center comes out clean.
Cool slightly before serving.
Nutrition Information:
Yield: 9 Serving Size: 1 grams
Amount Per Serving: Unsaturated Fat: 0g