Broccoli Cheddar Fritters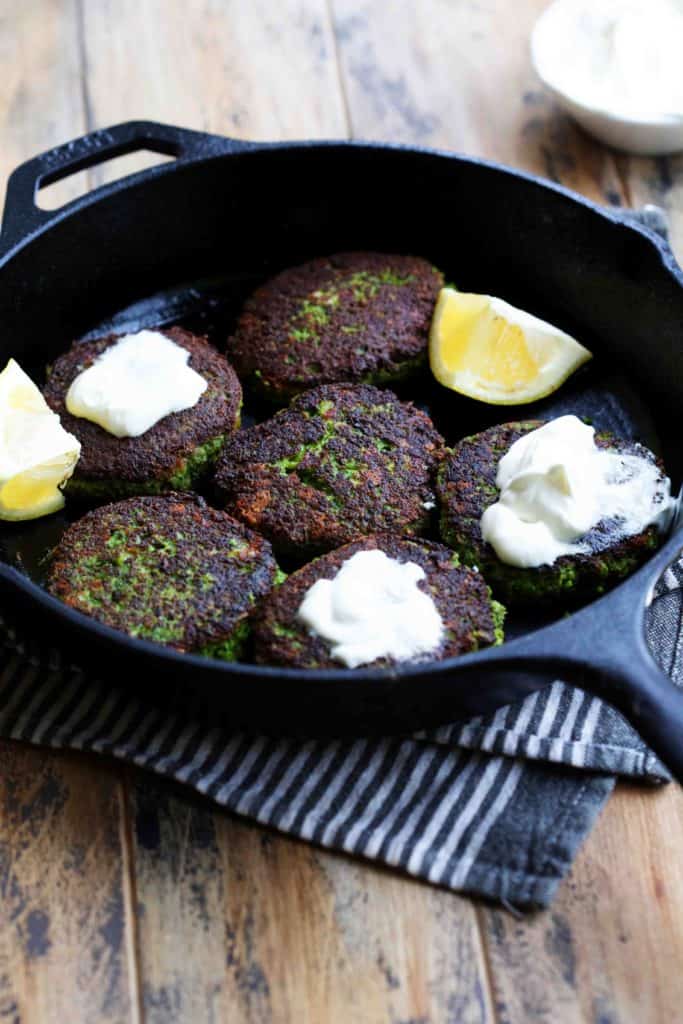 Ever since Hugo has decided he's a vegetarian, (which I explained in this post,) I've been on the hunt for more great vegetarian meals.
I get into a rice & beans rut and even though that's actually of my favorite meals, (topped with cheese, sour cream and avocado of course,) I'm always happy to find something new that everyone in my family likes.
When my friend Siri wrote a cookbook and sent me a copy, I instantly sat down and flipped through it cover to cover bookmarking all the recipes I had to make. This was one of them. I love a good fritter AND my kids love broccoli so this seemed like a win win.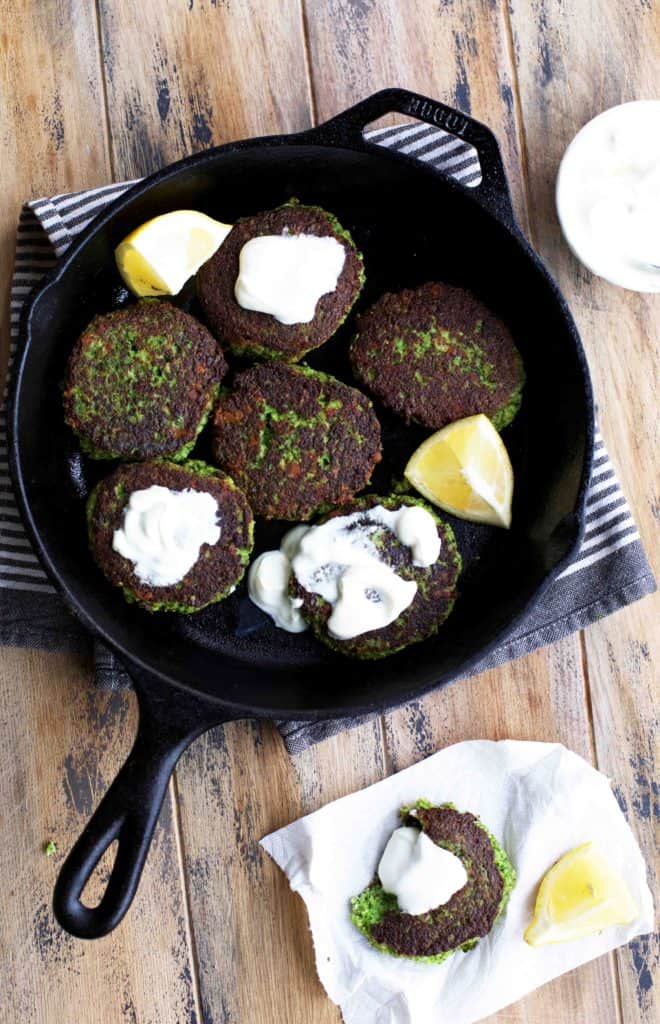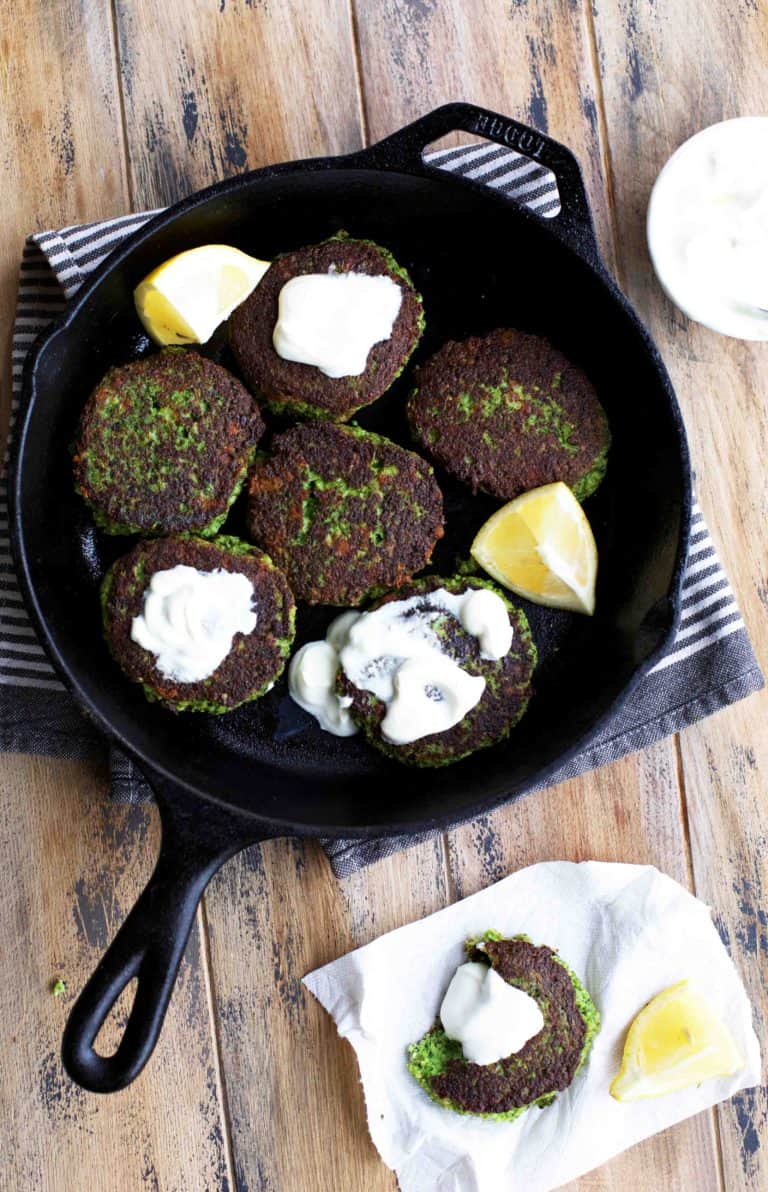 These have super crisp outsides, and soft, cheesy insides. A dash of cayenne gives them a teeny kick, but not so much that my kids still didn't love them. A squeeze of lemon and dollop of sour cream and these were perfection.
Siri suggests the option of eating these as sliders and well and I think that would also be delicious! Check out Siri's wonderful cookbook here!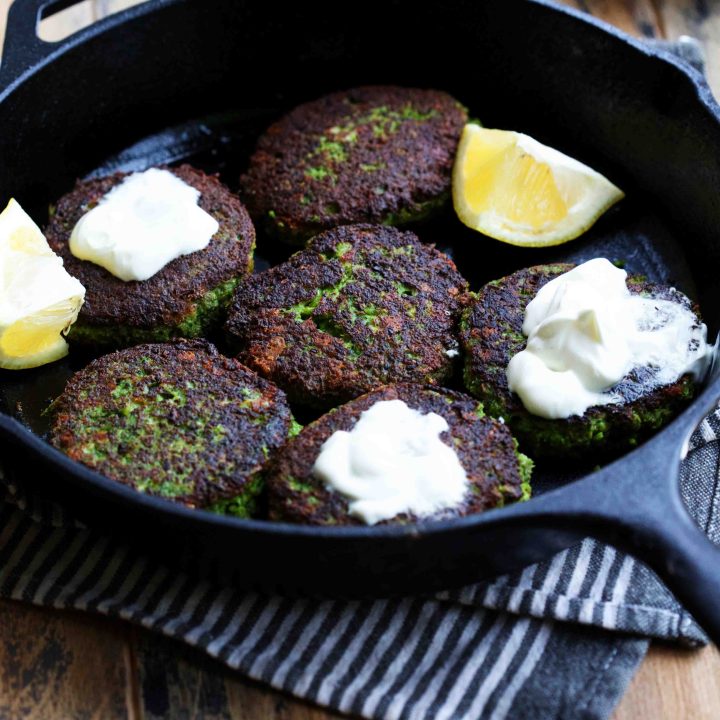 Broccoli Cheddar Fritters
Ingredients
1 pound fresh broccoli florets
1 cup shredded sharp Cheddar cheese
3 tablespoons all-purpose flour
4 large eggs, beaten
2 garlic gloves, chopped
3/4 teaspoon kosher salt
1/2 teaspoon black pepper
1/4 teaspoon cayenne pepper
1/3 vegetable oil
1/4 cup sour cream
lemon wedges
Instructions
Pulse the broccoli in a food processor until finely chopped in two batches. Place in a large bowl. Add the cheese, flour, eggs, garlic, salt, pepper, and cayenne. Stir to combine.
Scoop the broccoli mixture into 1/2 cup portions and place on a baking sheet, patting into a 3.5 inch wide patty. (You'll have 8 total.)
Cover and chill for at least 30 minutes.
Heat the oil in a large skillet on medium high. Cook each patty (4 at a time,) until dark golden brown, about 3-4 minutes per side. Set on paper towels while cooking the rest.
Serve with sour cream and a squeeze of lemon.
Notes
Recipe from Siriously Delicious by Siri Daly