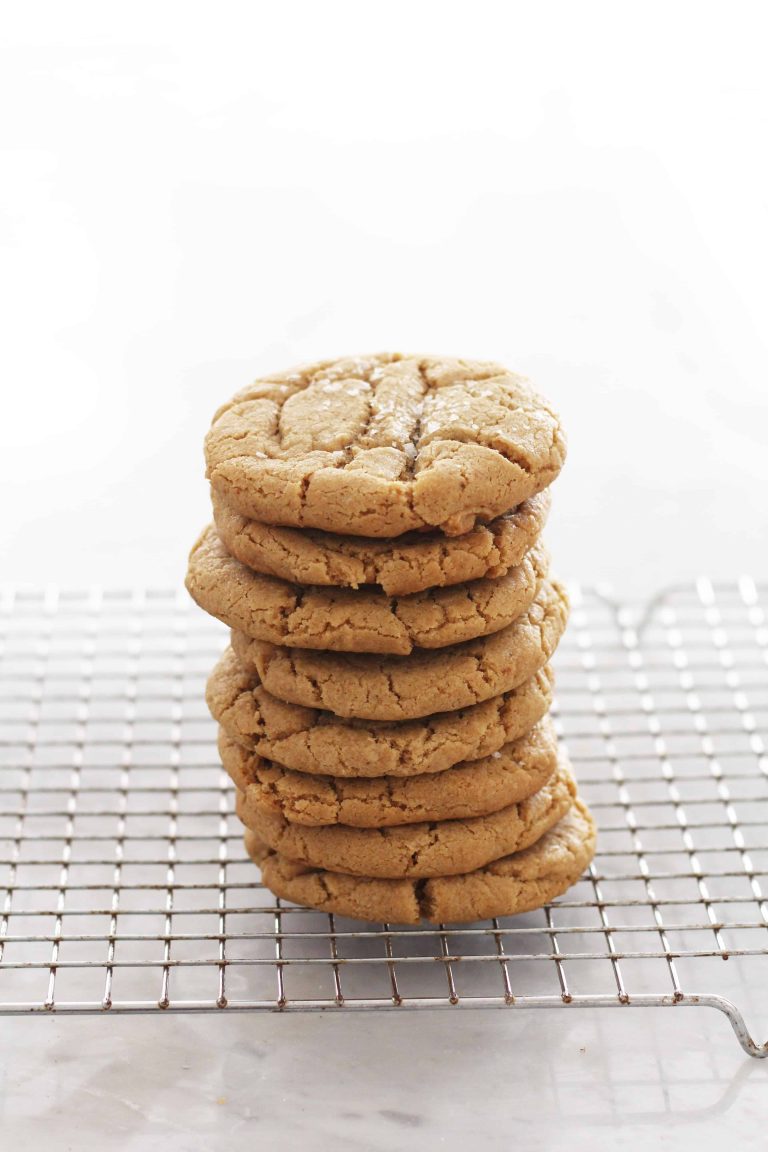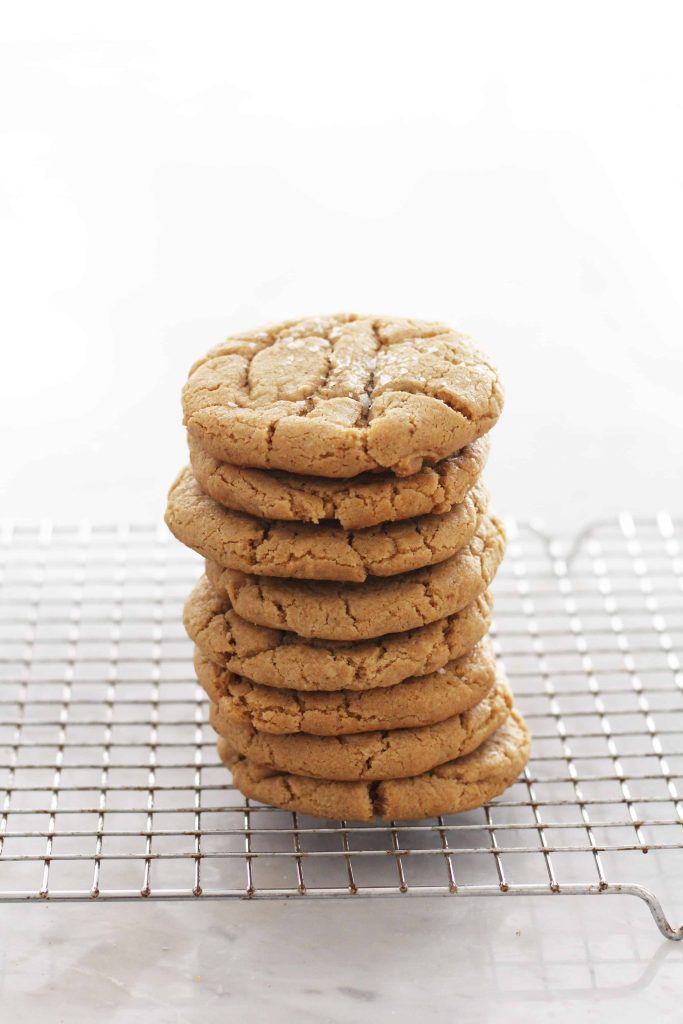 One of my favorite things to do is taste something I love and then go home and try to recreate it. It's often a lengthy process full of several batches of "nos" before finally a "yes." In this case, I made one batch that wasn't right at all, and then adapted a recipe to replicate this to die for cookie I haven't been able to get out of my mind since first trying.
I had it at this cute local bakery in my town and they called it a "Brown Butter Sugar Cookie," it was definitely made with brown sugar- that I knew for sure, but it was much thicker than the cookies I normally make, with crispy edges and a really soft middle. The sprinkle of flaky sea salt of course added the perfect touch and I just couldn't get enough of this cookie.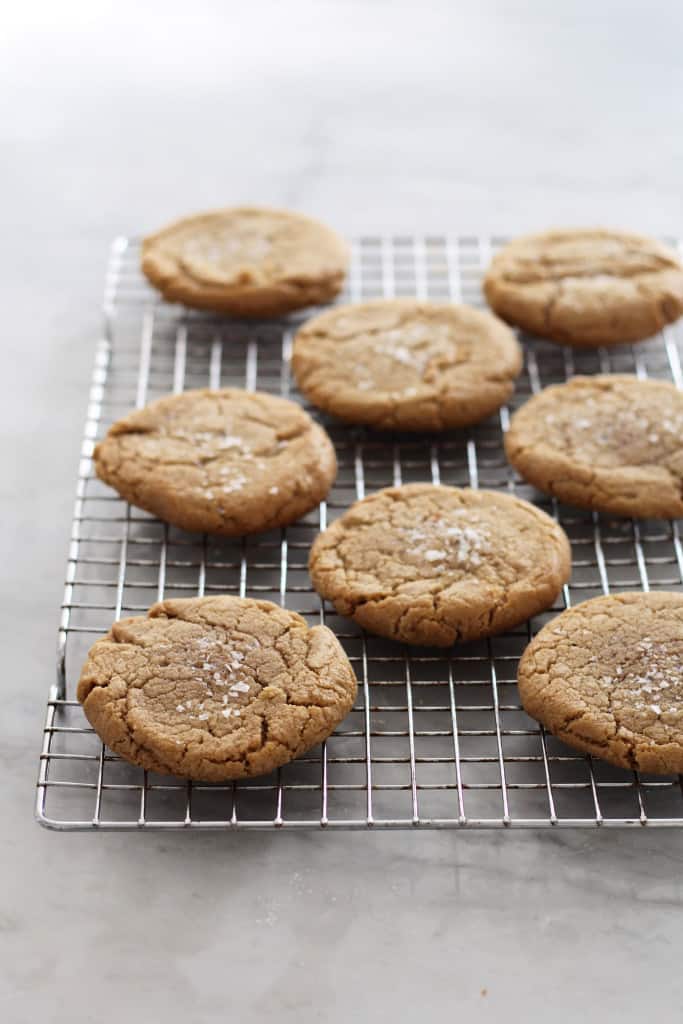 I delivered these to a friend who had tried both and said they were pretty spot on and I think so too. I was too shy to ask the owner of the bakery what made their cookies so good, but now I don't have to. Maybe they're slightly different but this is my spin on them. Thick, crispy-edged chewy middled caramel-like goodness. Seriously these cookies are my new favorite!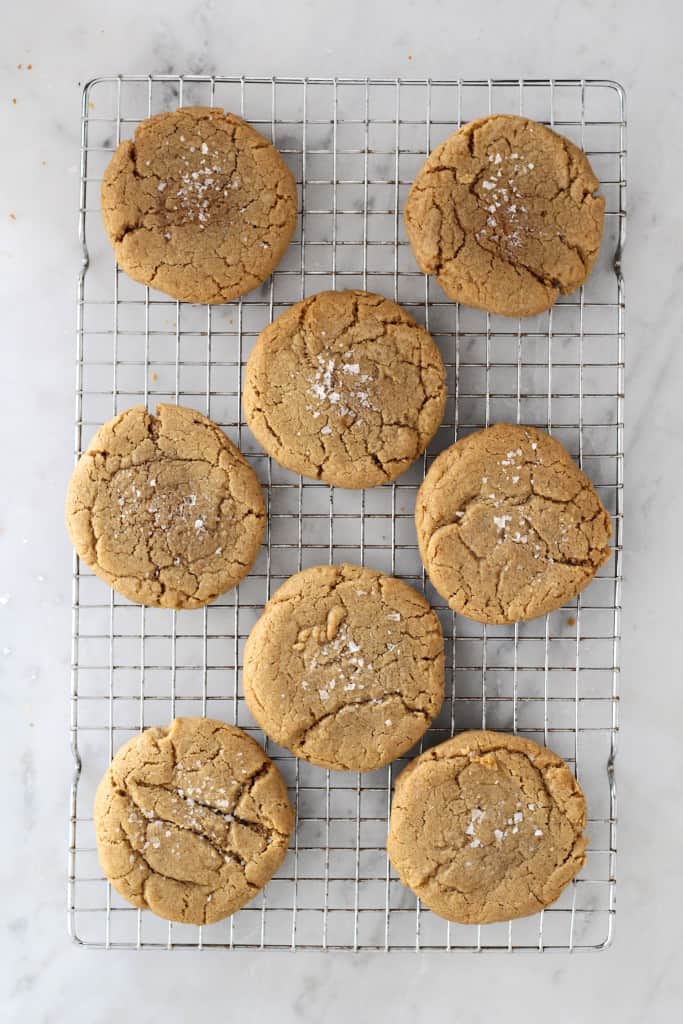 Brown Butter Sugar Cookies
Prep time:
Cook time:
Total time:
Ingredients
¾ cup unsalted butter
1½ cup dark brown sugar* (lightly packed)
1 tablespoon vanilla extract
1 egg 1 egg yolk
2 cups all-purpose flour
½ teaspoon baking soda
¼ teaspoon salt
½ teaspoon cream of tartar*
Flaky sea salt for sprinkling
Instructions
Place butter in a medium-sized saucepan allow it to melt, and then brown- getting golden around the edges and then a nice rich brown color.
Allow to cool slightly.
In a bowl stir together the flour, baking soda, salt and cream of tartar.
Pour the butter into a large bowl with the brown sugar and stir until smooth. Add the vanilla extract, egg, and egg yolk and mix until smooth.
Add the dry ingredients and mix slowly until well incorporated but don't over-mix.
For large, thick cookies- divide dough into about 9 portions, rolled into balls and flattened slightly. I just eye balled it, but I'd say about ⅓ cup of dough went into each one. You can of coruse portion them smaller for more average sized cookies.
Freeze dough rounds for 5-10 minutes before baking, then bake at 350 for 13-15 minutes or until the edges feel done and the tops have cracked a bit. (Bake less for smaller cookies.)
Notes
*Regular brown sugar would work too but I like the richer flavor from the dark.
*Cream of tarter helps add the crackled texture to the tops of the cookies, but is optional.