Brown Butter Sugar Cookies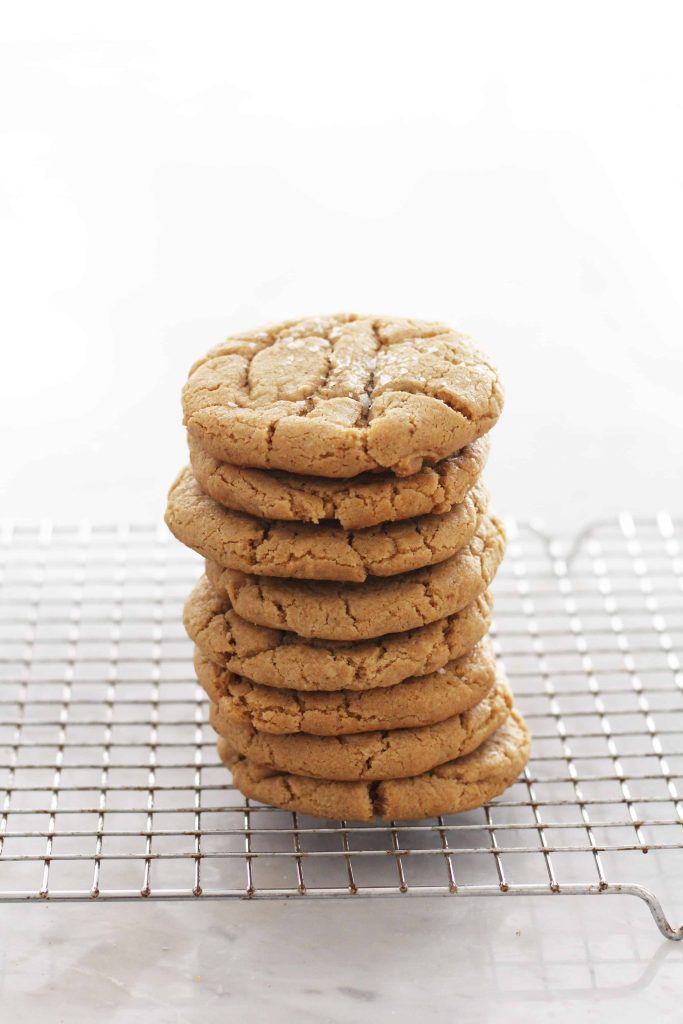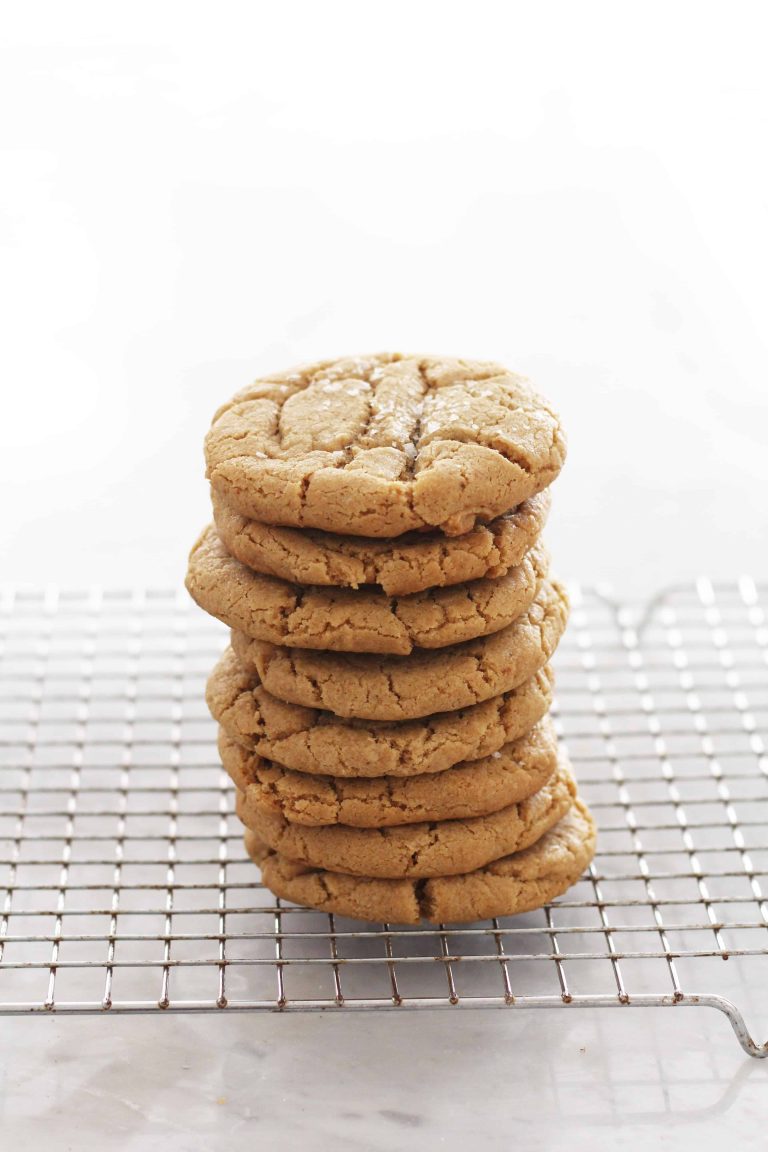 Brown Butter Sugar Cookies take the classic favorite and elevate it to something out of this world! Nutty brown butter and warm brown sugar are a truly amazing combo in what is now my new favorite cookie.
I tried this combo at this cute local bakery in my town and they call it a "Brown Butter Sugar Cookie," it was definitely made with brown sugar- that I knew for sure, but it was much thicker than the cookies I normally make, with crispy edges and a really soft middle. The sprinkle of flaky sea salt of course added the perfect touch and I just couldn't get enough of this cookie.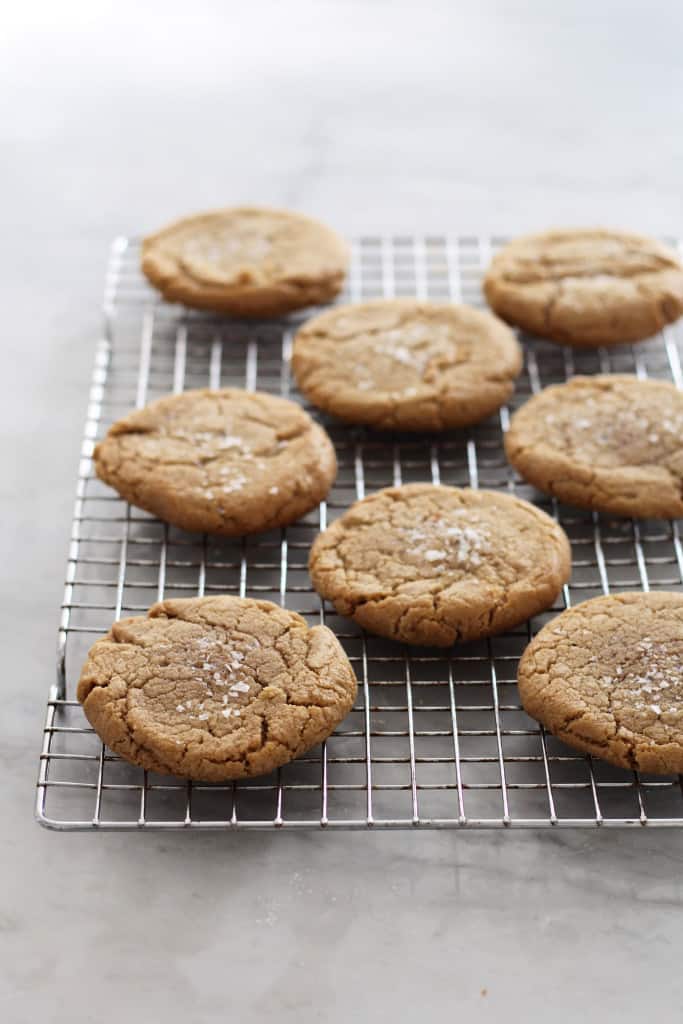 What do you need for Brown Butter Sugar Cookies:

Butter (of course!)
Brown Sugar
Flour
Eggs
Vanilla extract
Cream of Tartar
Baking Soda
Flaky Sea Salt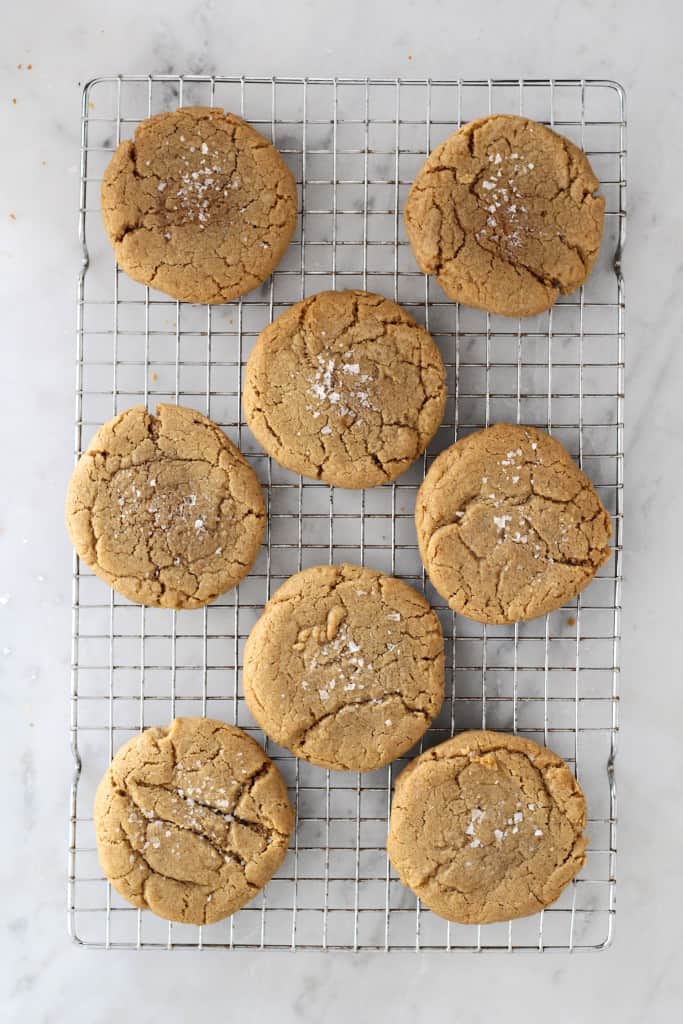 Do I really need Cream of Tartar?
Flavor wise? No. All Cream of Tartar does is create the crackly texture I love on these cookies. It will affect the look but not the taste.
I don't have brown sugar- can I use white sugar?
The brown sugar adds a chewy, caramelized flavor to these cookies and I really don't recommend changing anything. But did you know you can make brown sugar by adding a touch of molasses to white sugar and processing in a blender?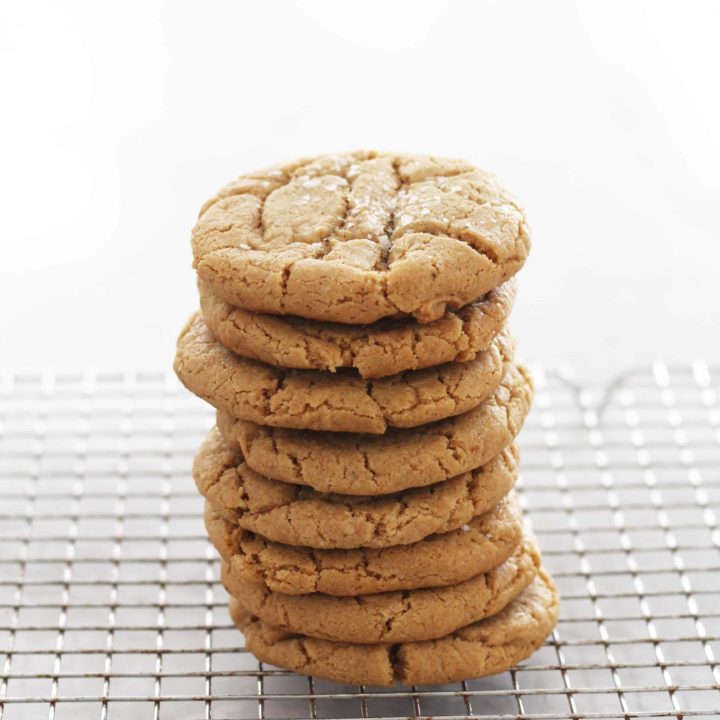 Brown Butter Sugar Cookies
Ingredients
¾ cup unsalted butter
1½ cup dark brown sugar* (lightly packed)
1 tablespoon vanilla extract
1 egg 1 egg yolk
2 cups all-purpose flour
½ teaspoon baking soda
¼ teaspoon salt
½ teaspoon cream of tartar*
Flaky sea salt for sprinkling
Instructions
Place butter in a medium-sized saucepan allow it to melt, and then brown- getting golden around the edges and then a nice rich brown color. Allow to cool slightly.
In a bowl stir together the flour, baking soda, salt and cream of tartar.
Pour the butter into a large bowl with the brown sugar and stir until smooth. Add the vanilla extract, egg, and egg yolk and mix until smooth.
Add the dry ingredients and mix slowly until well incorporated but don't over-mix.
For large, thick cookies- divide dough into about 9 portions, rolled into balls and flattened slightly. I just eye balled it, but I'd say about ⅓ cup of dough went into each one. You can of course portion them smaller for more average sized cookies.
Freeze dough rounds for 5-10 minutes before baking, then bake at 350 for 13-15 minutes or until the edges feel done and the tops have cracked a bit. (Bake less for smaller cookies.)
Notes
*Regular brown sugar would work too but I like the richer flavor from the dark.
*Cream of tarter helps add the crackled texture to the tops of the cookies, but is optional.