Buttermilk Spice Layer Cake with Brown Sugar Cream Cheese Frosting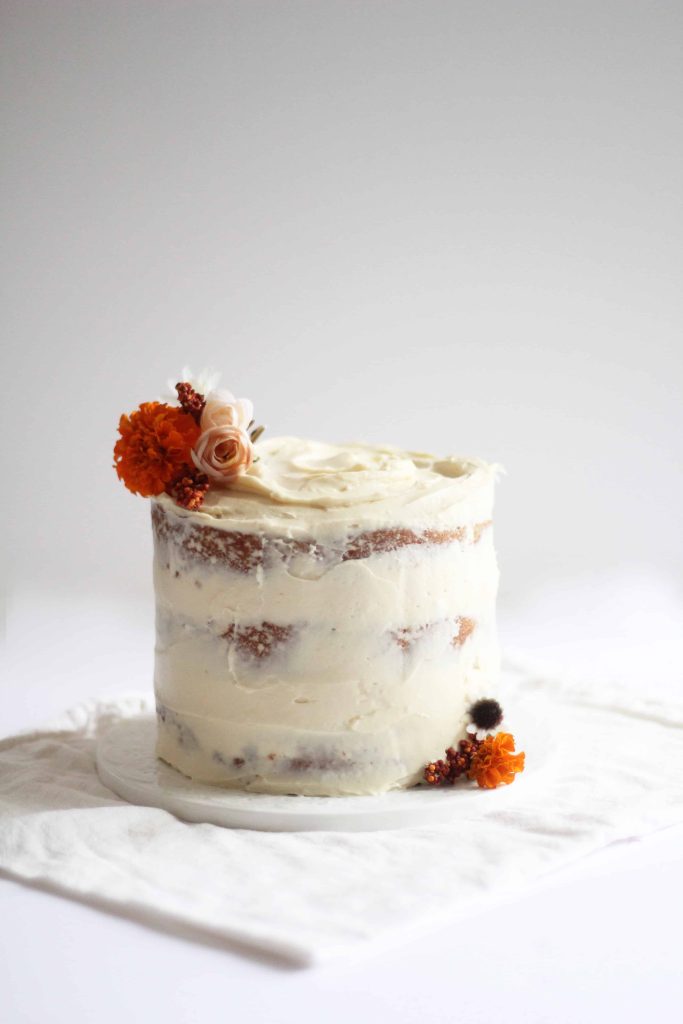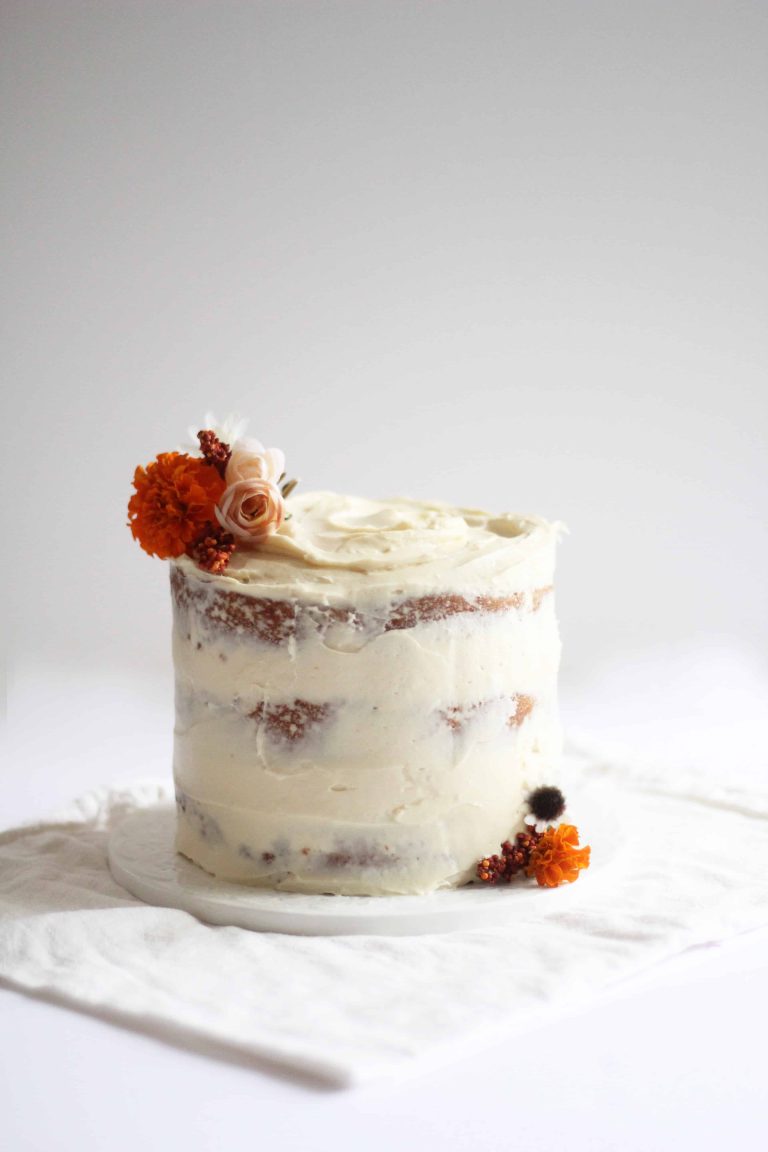 Note- 11/17/16- I recently worked on testing this recipe to work out some kinks and it's better than ever. Some people have had issues with the original and I think this one is much improved. Enjoy the updated pics and recipe!!
Spice Cake. Ooh I used to be such a fan of spice cake, (the boxed kind of course.) My Mom never made it, but it always seems to make an appearance at school parties and bake sales and I became obsessed. I wasn't much of a baker yet, and that super sugary-spicy cake seemed like something I'd only get after begging my parents for a quarter to buy a slice.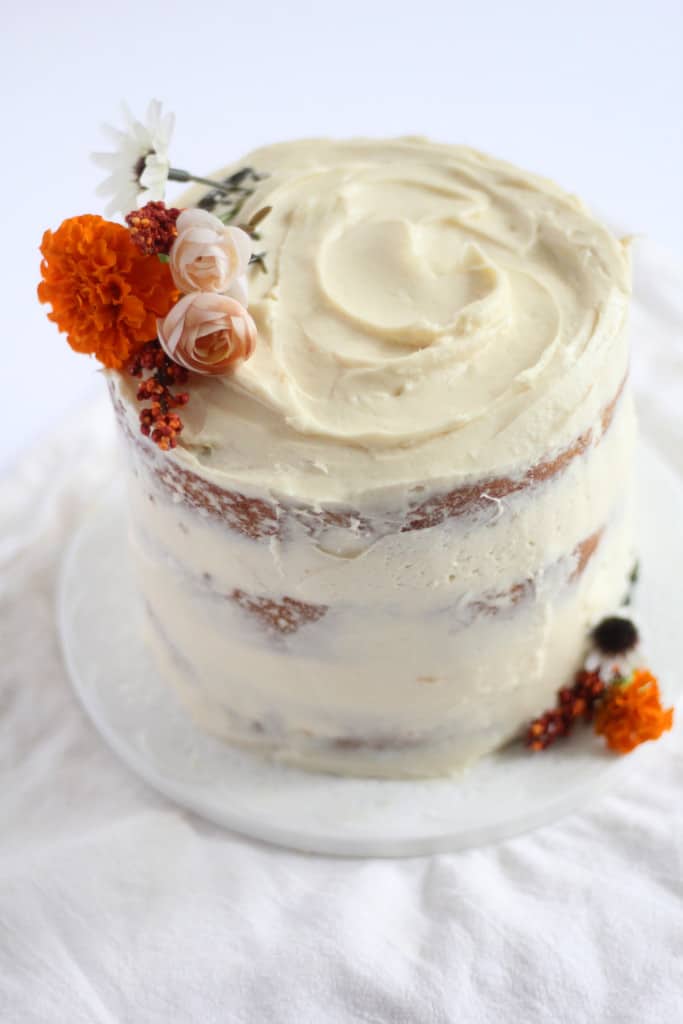 Then, once I actually learned to bake, it was all about carrot cake and pumpkin cake and it seemed like simple old spice cake got thrown to the curb. So, I decided to change that with what will certainly become a new fall favorite. Classic spice cake with the dreamiest frosting on the planet. Yum.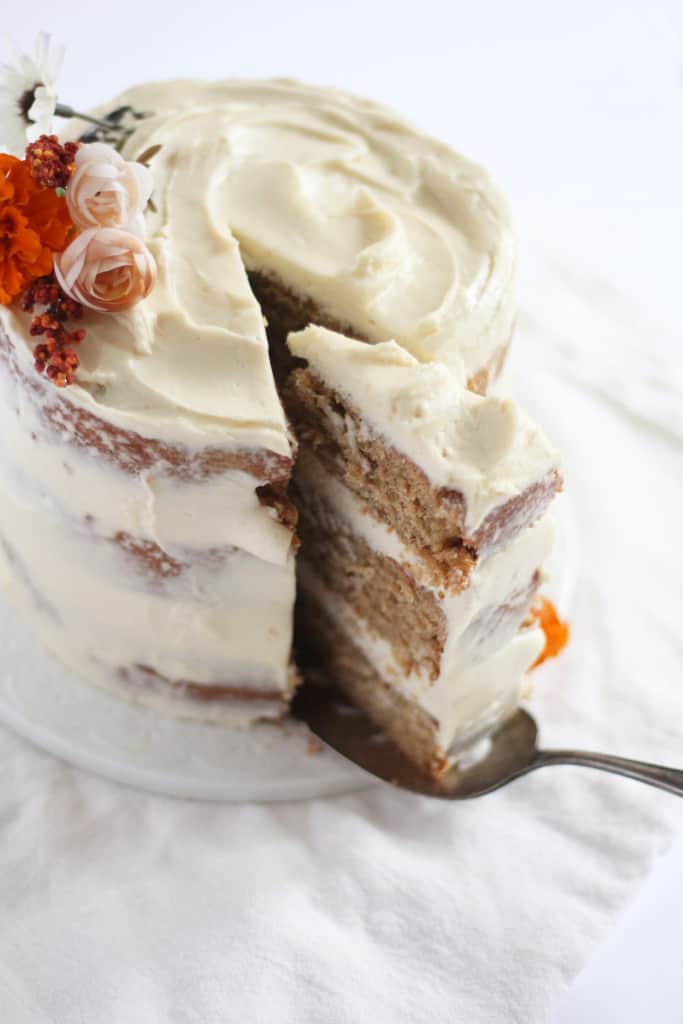 This cake is super moist and also a little dense at the same time. It tastes amazing right out of the fridge and it seems like the longer the flavors sit the better the whole thing tastes. (I should know because I'm still whittling away at this 3 days later.) The spices are bold and the creamy frosting is the perfect touch. I may have found a new fall favorite!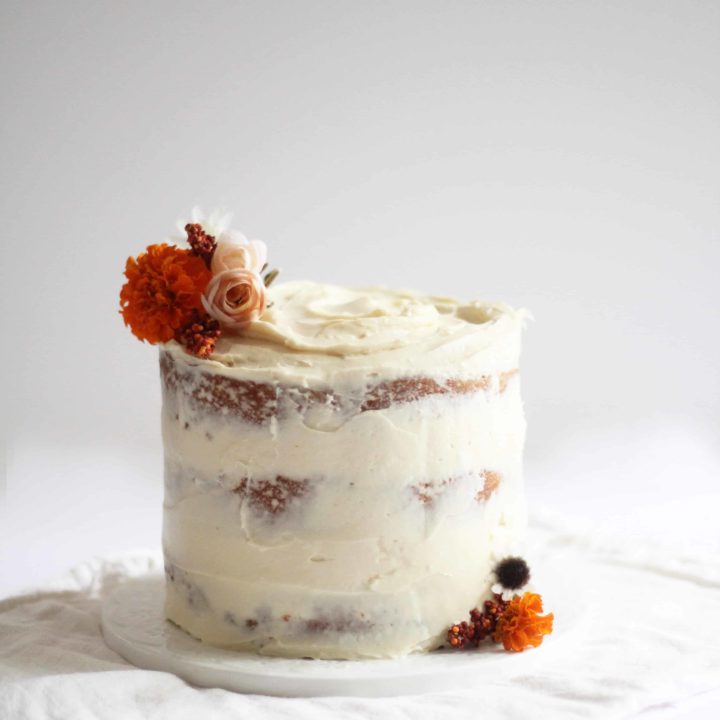 Buttermilk Spice Layer Cake with Brown Sugar Cream Cheese Frosting
Ingredients
1 cup unsalted butter, room temperature
2 cups brown sugar
3 large eggs, room temperature
2 teaspoons vanilla extract
2 1/2 cups all-purpose flour
1/4 cup cornstarch
2 teaspoons baking powder
1/2 teaspoon salt
2 teaspoons ground ginger
1 teaspoon ground cinnamon
1/2 teaspoon ground nutmeg
1/2 teaspoon ground allspice
1/2 teaspoon ground cloves
1 cup buttermilk, room temperature
For the Frosting:
2 sticks plus 3 tablespoons of butter, softened
16 oz of cream cheese, softened
1 teaspoon vanilla extract
3/4 cup brown sugar
3-4 cups powdered sugar
Instructions
Preheat the oven to 350 degrees F. Lightly grease and flour 3 (8-inch) cake pans and line with parchment*
In a large mixing bowl with an electric mixer, cream the brown sugar and butter. Add the vanilla and then the eggs, one at a time, beating well after each addition.
In a separate bowl, whisk together the flour, corn starch, baking powder, spices and salt.
Alternately add the flour mixture and the buttermilk to the batter, starting and ending with the flour, mixing well, but not over-mixing.
Pour the batter evenly into the prepared pans. Bake until a toothpick inserted into the center comes out clean, about 25-30 minutes.
Cool on wire racks and then invert onto parchment paper.
For the Frosting:
In a large mixing bowl, use an electric mixer to cream together the butter and cream cheese until silky smooth. Add the brown sugar and vanilla and mix on high until fluffy, 2 mins. Add the powdered sugar, 1/2 cup at a time until frosting is thick, smooth and spread-able. (I like a stiffer frosting so always use the maximum powdered sugar.)
Fill and frost your cake as desired
Notes
Cake recipe adapted from: All Recipes *You can either use 2 pans and torte the cakes into 4 layers or just divide the batter equally among 3 pans.
Nutrition Information:
Serving Size:

1 grams
Amount Per Serving:
Unsaturated Fat:

0g