Can you use frozen bananas for banana bread?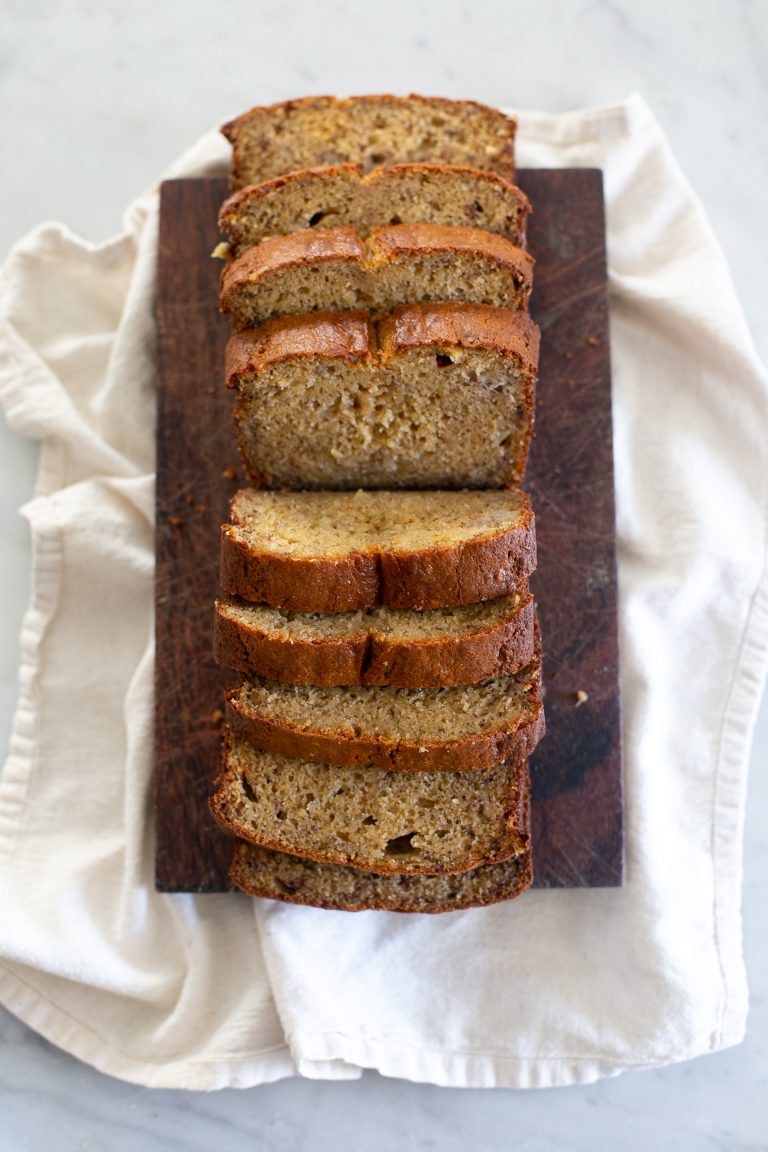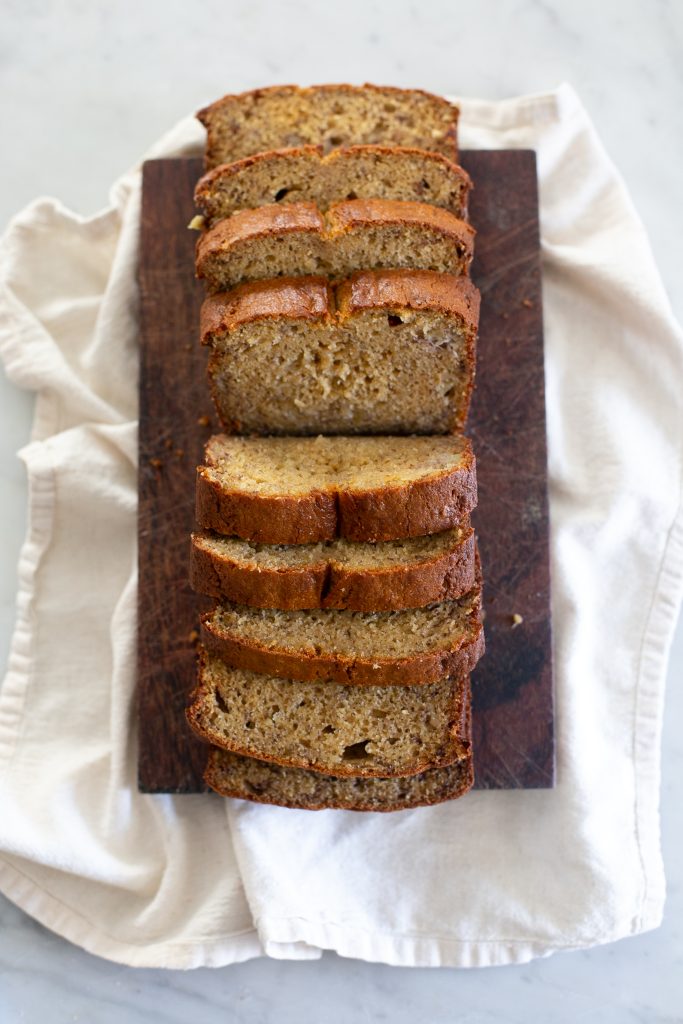 My Banana Bread Recipe is pretty famous on this site and for good reason. It is just the best textured banana bread EVER and all the comments and reviews seem to agree! One question I often get on that post is "Can you use frozen bananas for banana bread?"
The answer: YES!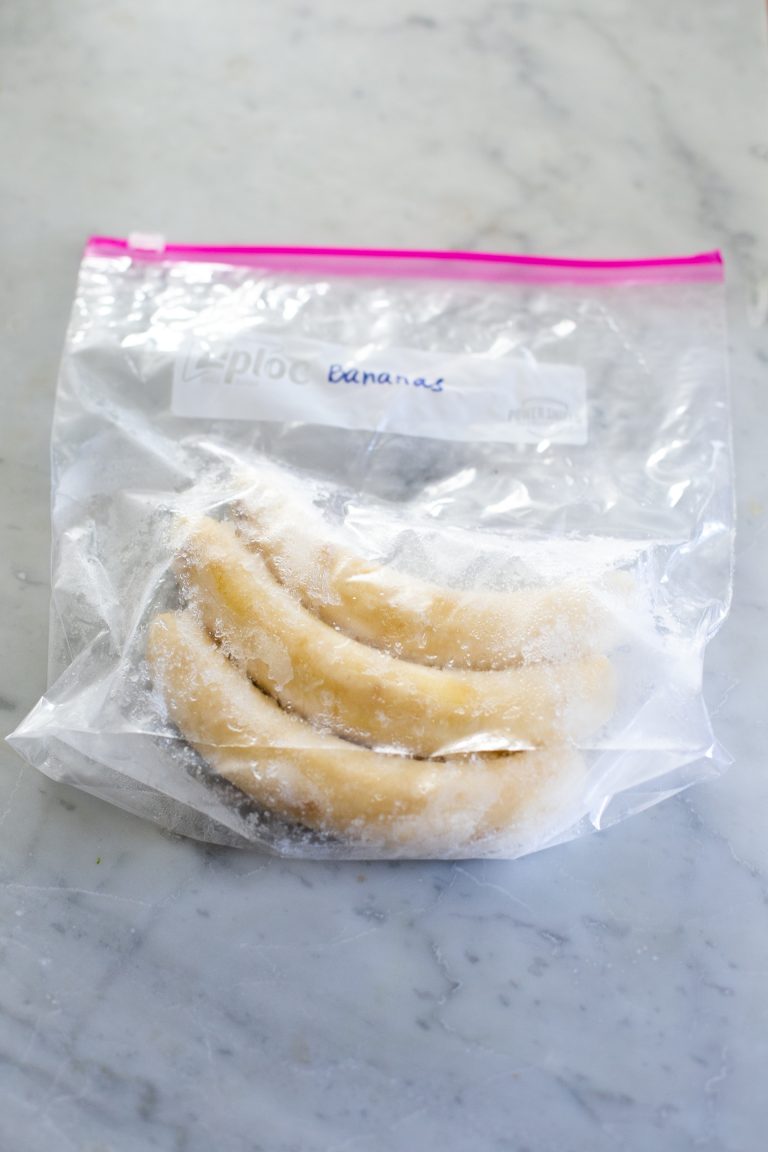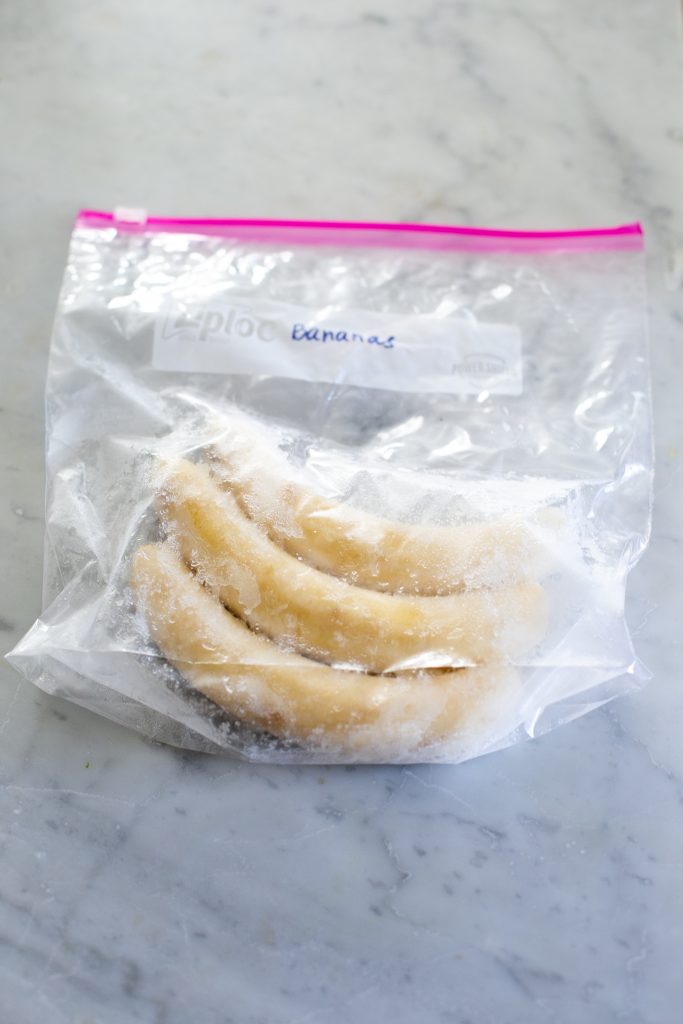 Frozen bananas are a great way to use overripe bananas in banana bread. If you're like me, you rarely remember to use your overripe bananas on the day they are perfectly ripe so freezing them is a great solution. Thawed bananas are easier to mash and can also add extra moisture to the batter.
If you have leftover bananas, you can freeze them in a tupperware container or freezer bags to use at a later time. Then to use whole frozen bananas, let them thaw at room temperature or place them in a bowl of warm water until they are soft enough to mash with a potato masher or fork.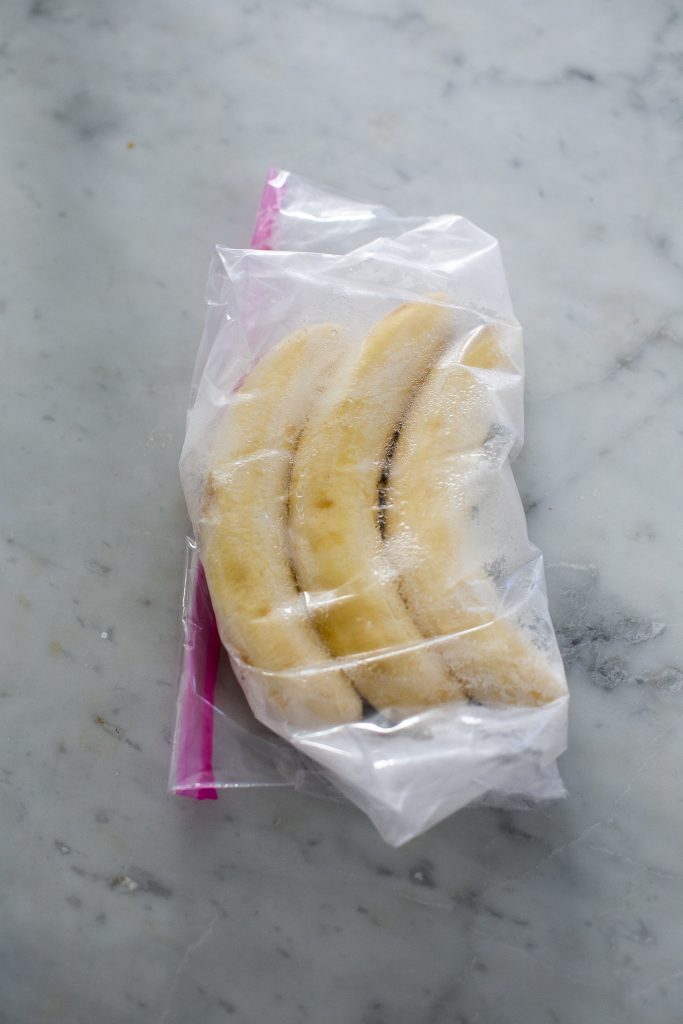 My banana bread recipe is full of wonderful flavors like brown sugar, and vanilla extract. You can make it your own by subbing some sugar out for maple syrup, or adding dark chocolate chips, peanut butter or a swirl of cream cheese to the batter.
Ingredients needed for Banana Bread:
All purpose flour
Baking soda
Baking powder
Salt
Unsalted Butter
Brown Sugar
White Sugar
Vanilla Extract
Sour Cream or yogurt
Mashed Bananas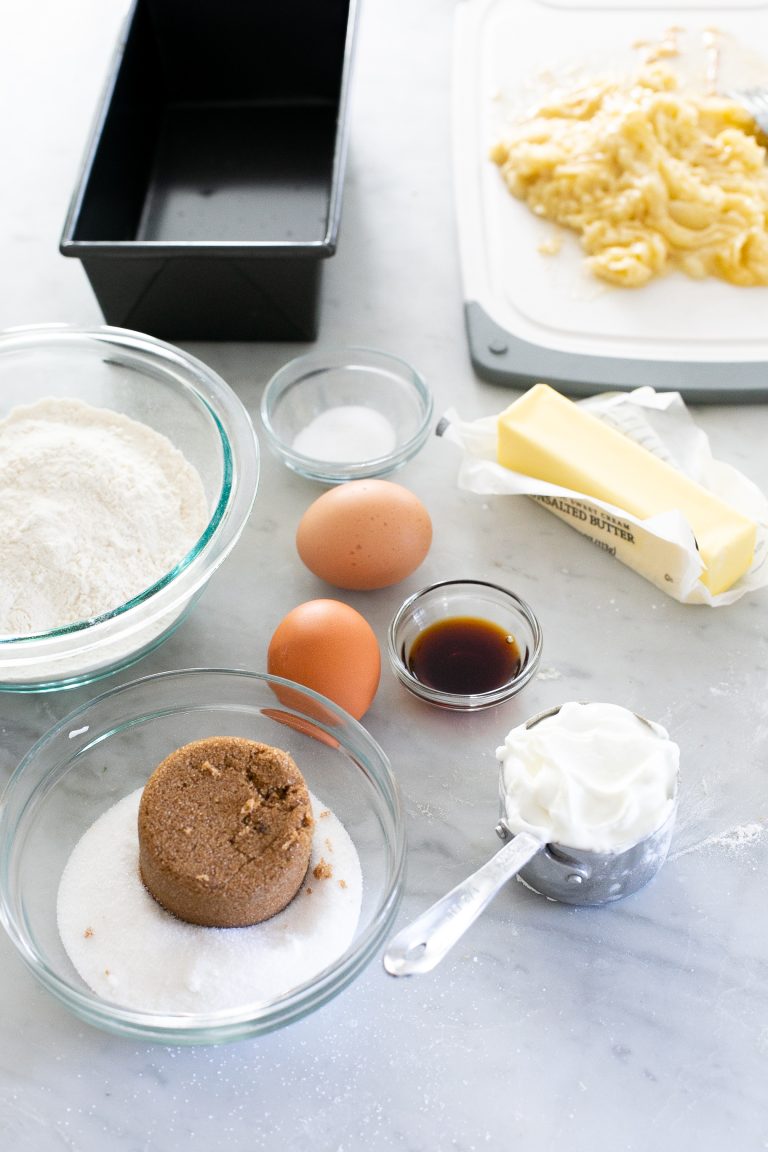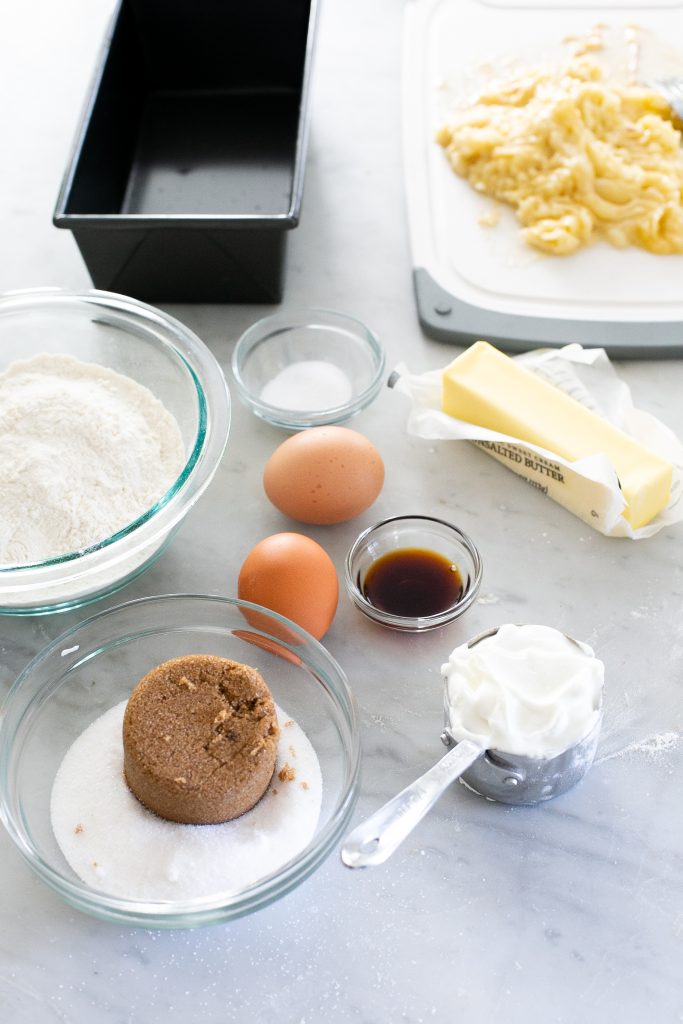 The best part of using frozen bananas is that you have them ready for whenever you want to make a banana dessert. Plus, freezing bananas is a great way to reduce food waste and keep fresh fruit on hand for future smoothies or baking recipes. To prevent freezer burn, store frozen bananas in an airtight container or plastic bag in a single layer.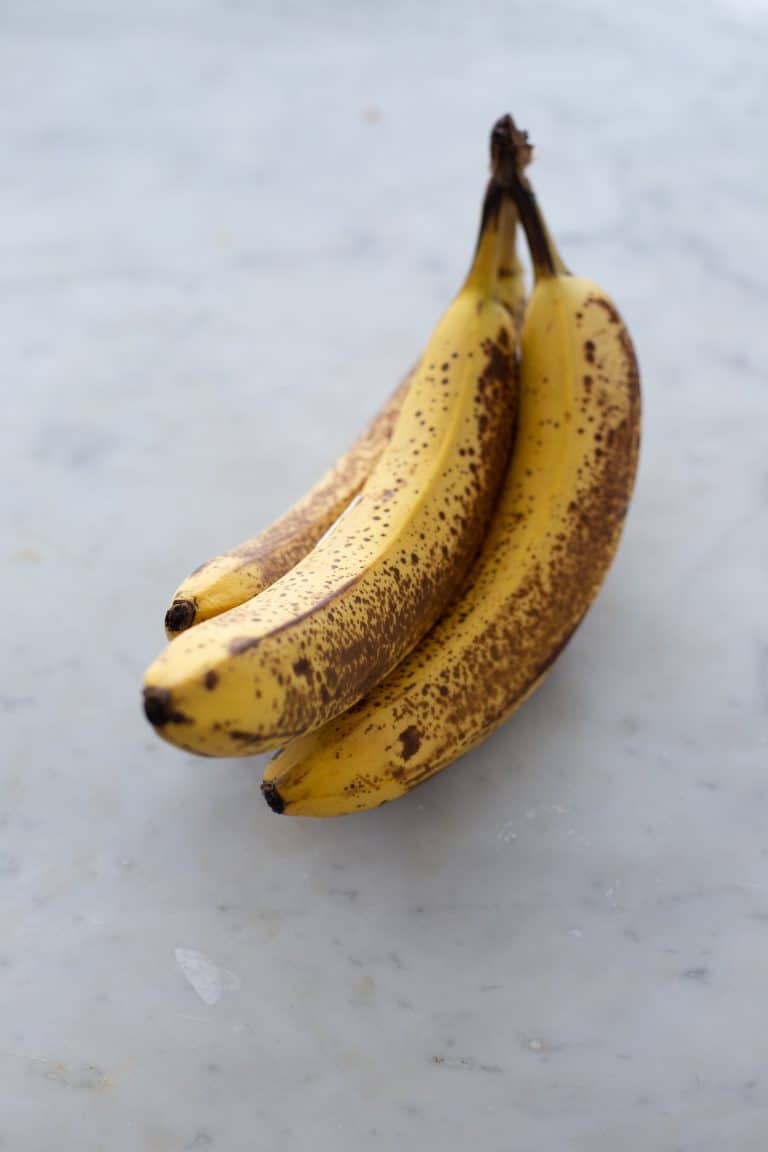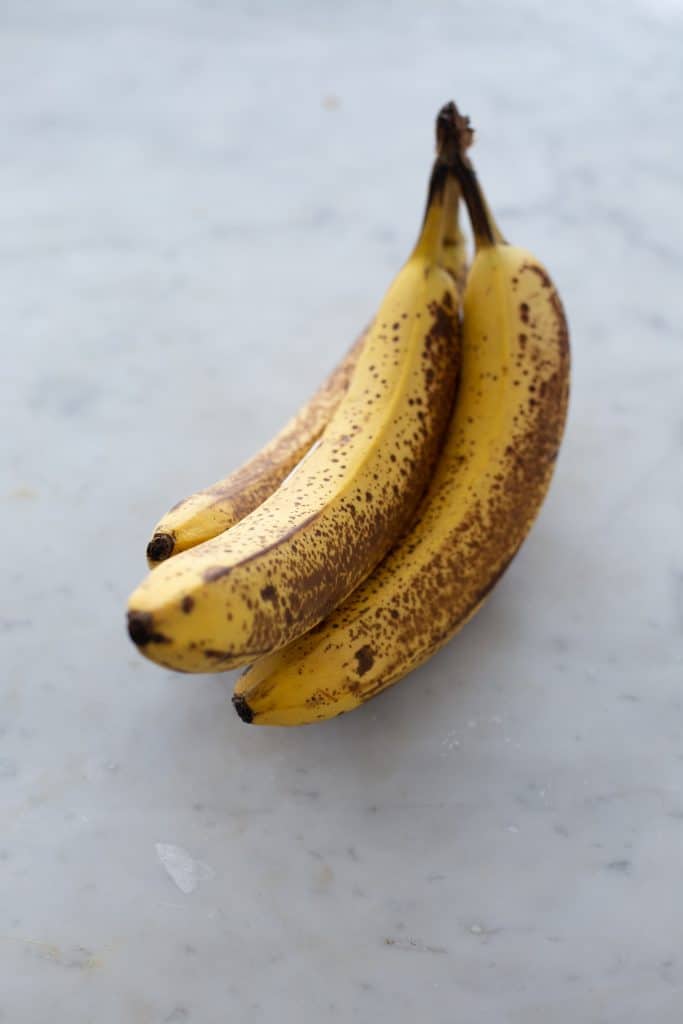 If you notice any brown spots or excess liquid on the bananas, simply add a touch of lemon juice to the batter to prevent the bananas from turning it brown.
Frozen bananas in a single layer freezer bag take up less space than fresh bananas and can last for a couple of months in the freezer. Just be sure to peel the bananas before freezing them and wrap them tightly in plastic wrap or freezer bags.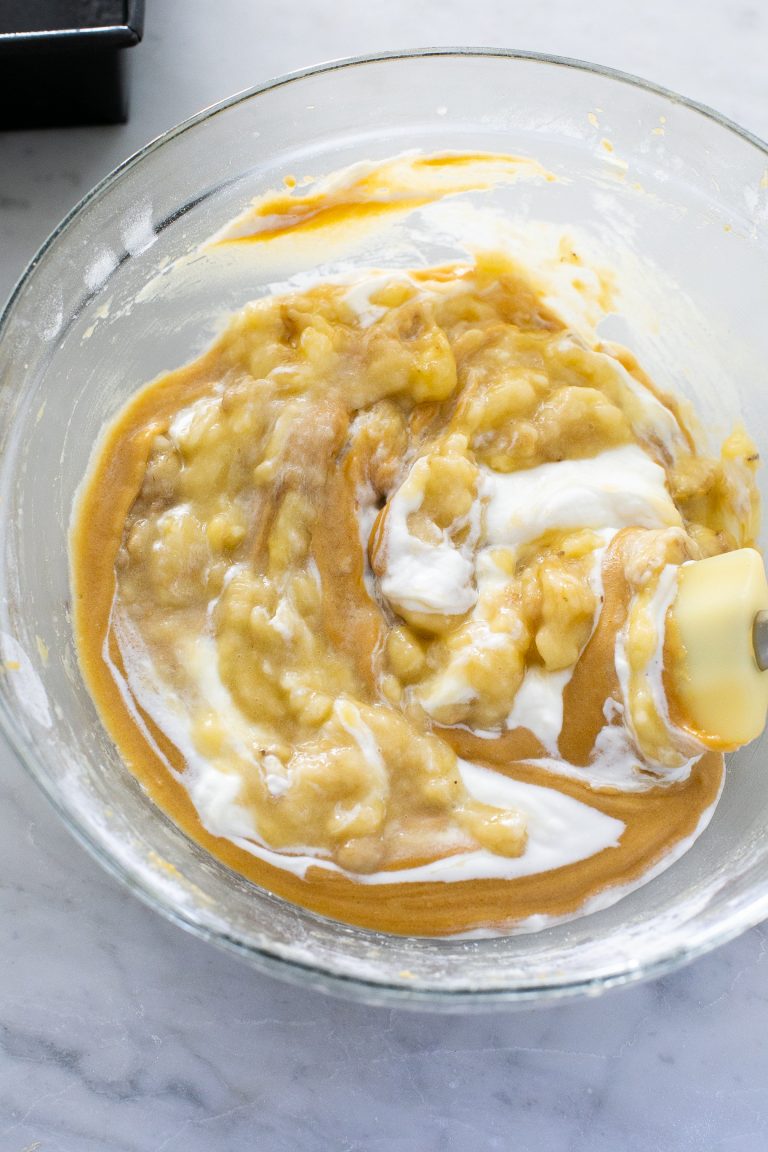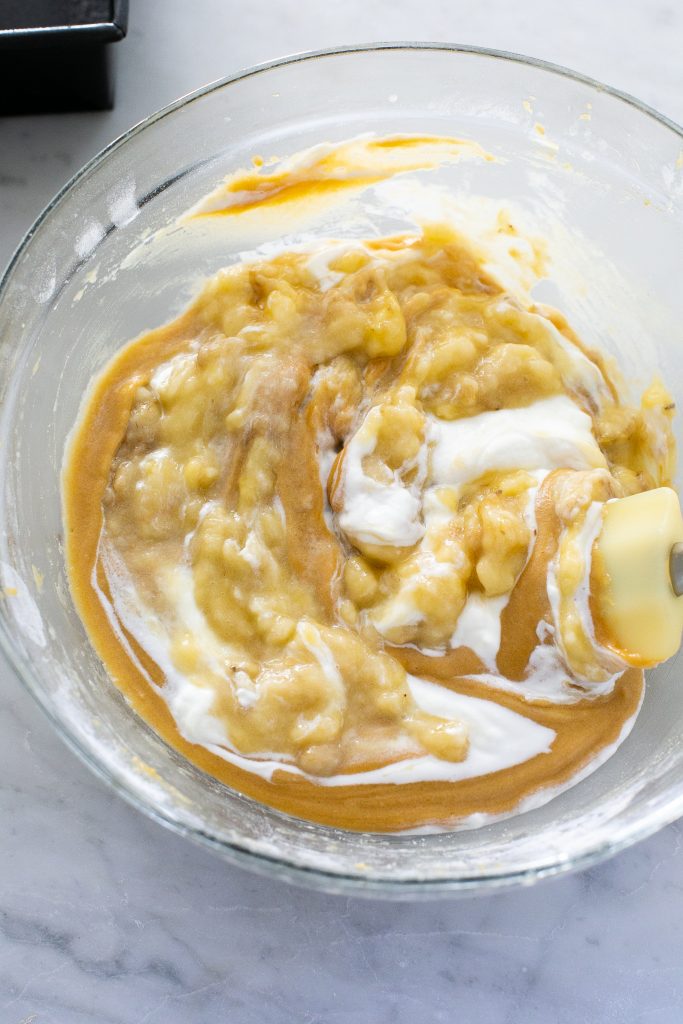 Other ways to use Frozen Bananas:
Smoothies
Smoothie bowls
Banana Ice cream
Banana Cake
Banana Bars with Brown Butter Frosting
Banana Cupcakes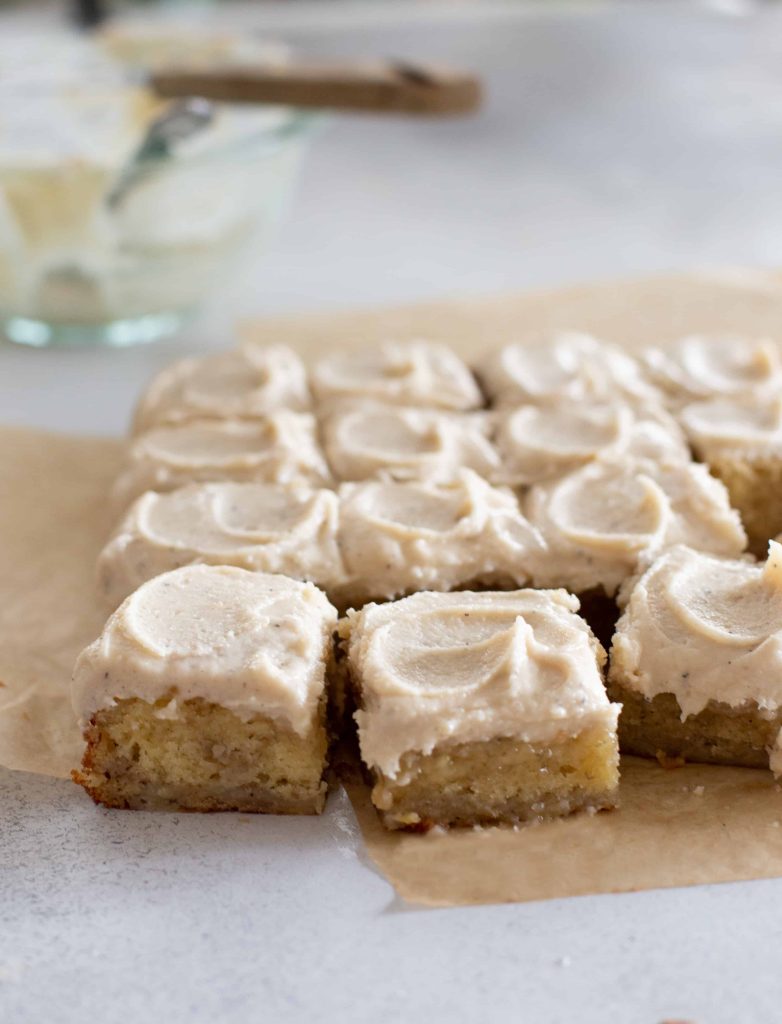 In summary, using frozen bananas is an easy way to make delicious banana bread anytime you'd like. Thawed bananas are also a great way to add extra moisture to the batter and create a perfect texture in the finished product. (And the best bananas for baking are brown bananas that are overripe and soft to the touch.)
Supplies needed for Banana Bread:
Bread Pan
Large Mixing Bowl
Whisk
Rubber Spatula
Fork or potato masher