Sling Diaries- Celebration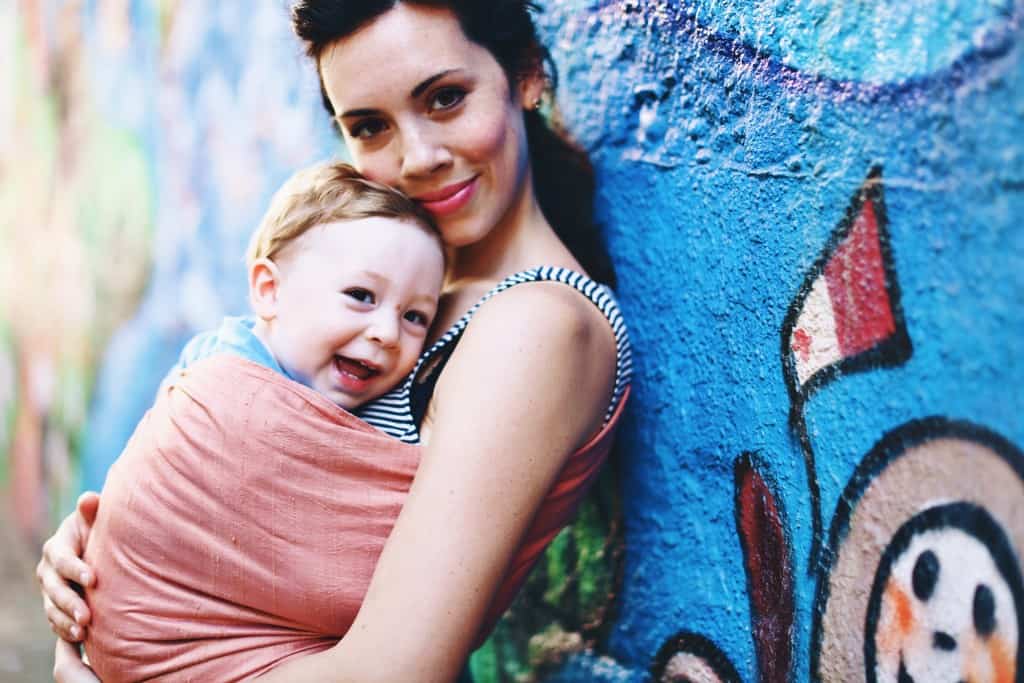 This post is my first entry in the Sakura Bloom Sling Diaries, a project I'm so honored and excited to be a part of. Stay tuned over the next 6 months as I share my thoughts on different themes of motherhood and life with my little one.
Andy & I wrote our own vows for our wedding day. It was my favorite part of the ceremony and meant so much to have the words we promised be our own. My vows were okay, attempting to be funny, but mostly honest and sweet and dorky, (three personality traits I know Andy happens to love about me.) As I was thinking about this post, I remembered one of the vows I wrote that day. "I promise to celebrate every exciting thing that comes our way, big or small."
I sit here, almost three years later, wondering if I've done a good job of keeping that promise. You see, I'm a celebration girl. I love birthday parties, and surprises, and trays of festive cupcakes (obviously.) I love big birthday dinners, and champagne toasts, and going out for ice cream. I've been this way as long as I can remember, searching for any opportunity to share in the excitement of those around me.
Before motherhood, the first day of warm weather would be spent wandering the city from dawn till dusk, stopping in for a bite to eat here, a cocktail there, no schedule, no mind to the time. It was just Andy & me moseying around the streets, rejoicing in the long awaited spring and the ability to sit outdoors and take the city in.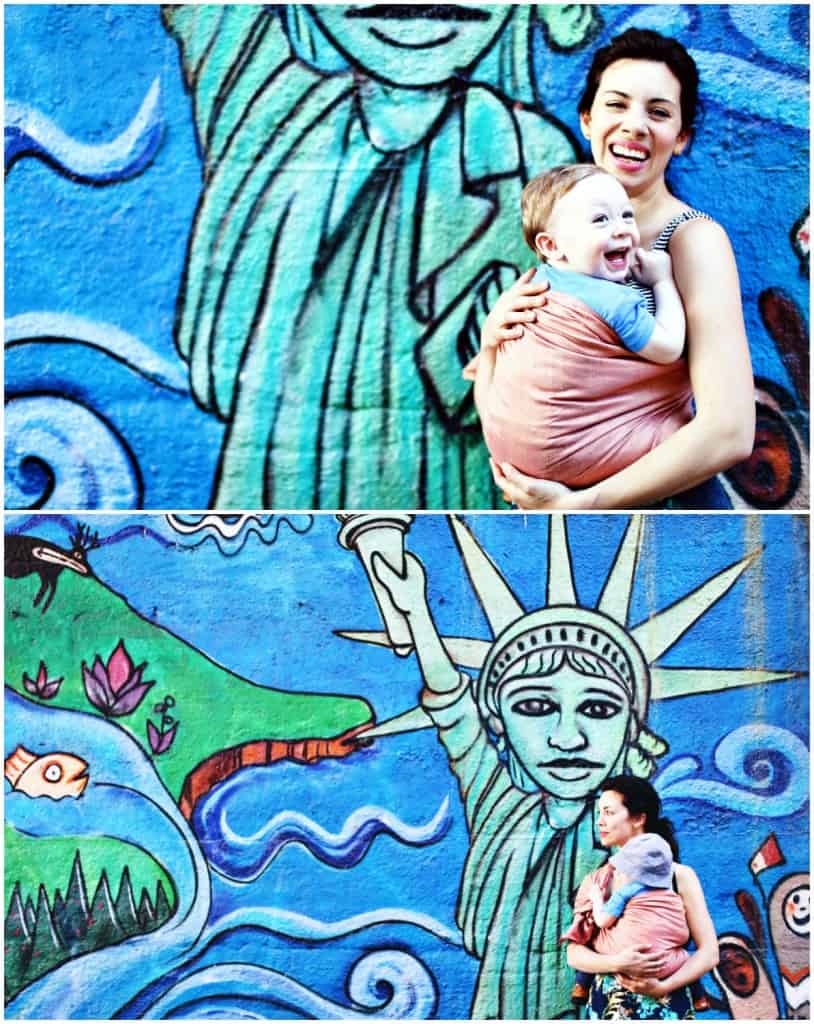 Before motherhood, birthdays were spent with parties where all our friends were invited. Cupcakes brought to dimly-lit lounges where music and food and excitement filled the night. Planning these events brought me so much joy, guest lists, menus, balloons, reservations, and presents. I wouldn't consider my former self a "party girl," but man was I a girl who loved parties. Before motherhood my plans went on without a hitch. I was good at this. This was my thing.
Now I'm thinking back to last March. Six weeks postpartum, my birthday seemed to creep up on us but I refused to let it go by without a fête of some kind. We could do this right? Bundle that baby up on the freezing cold day, and make our way to the East Village to finally have brunch at a very popular spot. We made it out the door only an hour or so late, got to the restaurant, finally sat down with a sleeping baby strapped to my chest, and just as we sighed that huge breath of relief, little baby Hugo started a cycle of hysterics that could only be calmed by one of us standing outside the restaurant, bouncing him. I stared out the window at Andy who was shrugging with an "Ah well we tried" look while I rapidly ate my blueberry pancakes, only to then rush outside and take over so he could eat.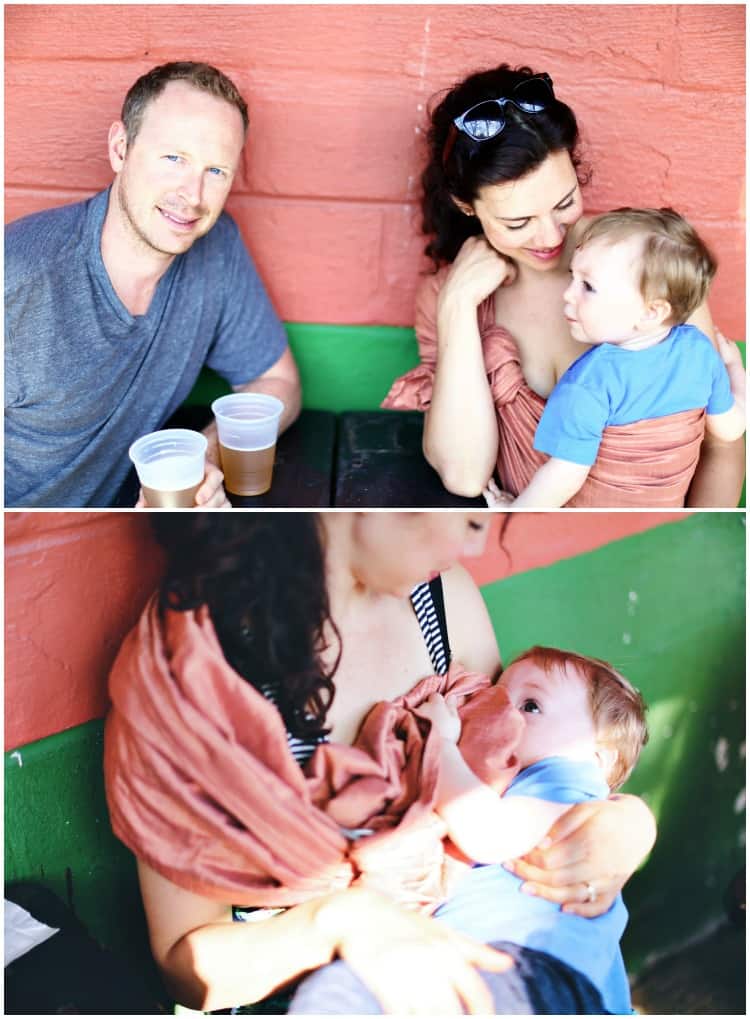 There have been more of these learning experience as we transition into a new way of doing things. Like a well-planned Father's Day road trip to New England that ended with a four hour drive in traffic with a baby so inconsolable I was in full on tears as well. (Who knew my city child hated his car seat so much…?)
Things have changed. Of course they have. Could I expect any different? The way I like to relish in the joys of life is not what it used to be, and I must admit it's taken me awhile to let that go. I get it now; that being parents means there are limits , but that I truly celebrate "every little thing that comes our way" now more than ever.
We say "Yay!" around here more than any other word I think. We clap our hands and cheer as our sweet boy takes steps, eats what we feed him, or learns to say something new. Bubbles have become the most exciting thing on a warm day, and seeing the joy in his face at a single balloon on a string is enough to make me want to inflate them by the hundreds.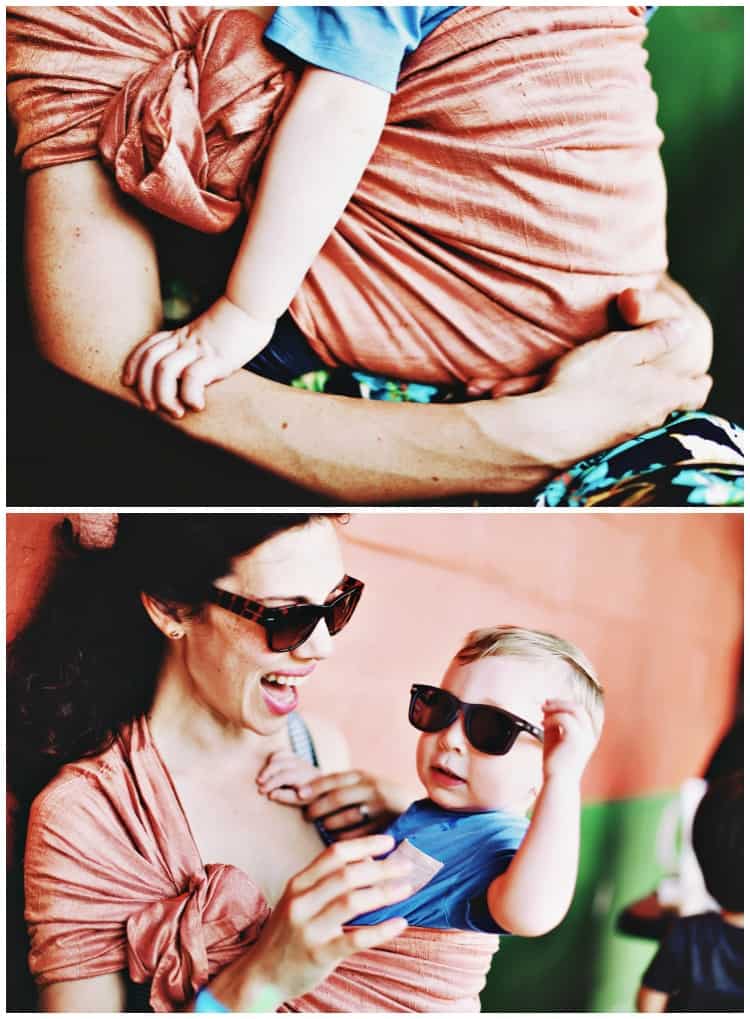 With warmer days finally here, I savor the moments when I can take my baby out, all snuggled up in my arms, seeing the excitement of all things new through his eyes. He leans over my shoulder to wave at strangers on the street and then peeks back at me, waiting for my big smile of encouragement and another "Yay!" of praise. Every bright color on the streets means a pause, a moment for him to discover and light up, and giggle. To point at every stoplight, every dog on a leash, every piece of street art, or bouquet of flowers and say, "THAT!" as if he has uncovered one of the wonders of the world. This is life now. This is wonderful. I will happily celebrate these small things, knowing that it's all part of something bigger.
You know what, I think I've done a pretty good job keeping my vow… because celebrating "every little thing" is just as special for a job promotion or New Years Eve as seeing a tiny human keep his little sunglasses on for more than a minute. Such are the changes of life, yes? More parties will be in our future, of that I have no doubt. For now though, if the greatest celebration that I get to take part in is simply seeing my child's eyes light up in wonder, I'm more than Ok with that.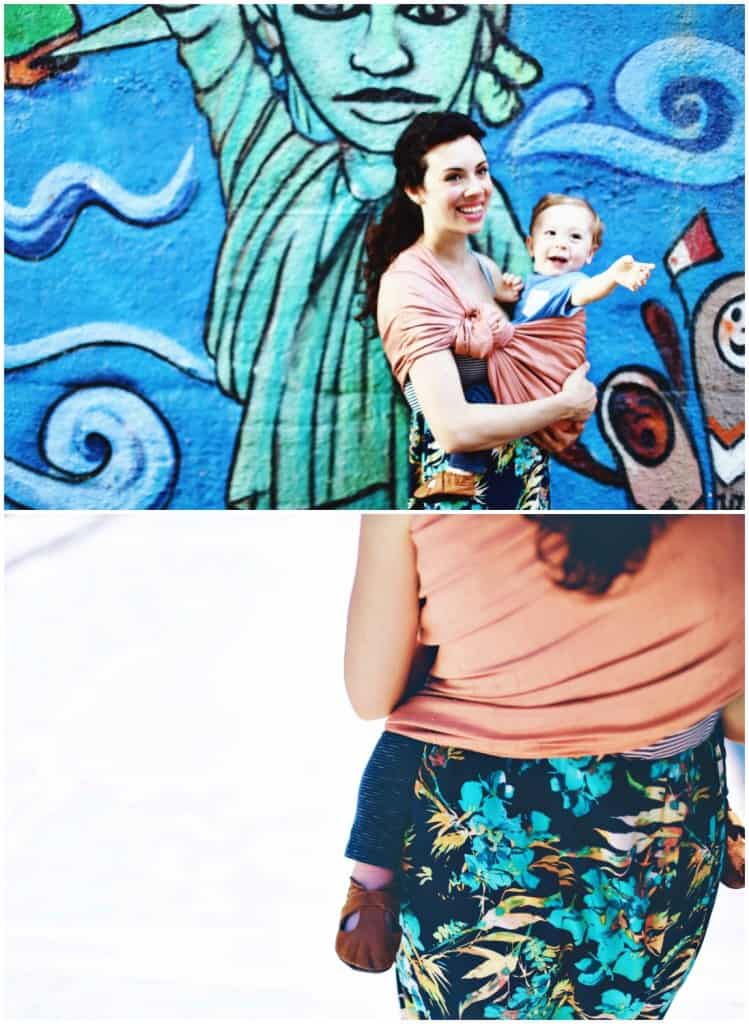 Photos by Nadia Quinn, taken on the streets of Astoria, Queens and at its famous Bohemian Beer Garden.
Slings were provided to me by Sakura Bloom for use in this project. <3