Cheesy Cauliflower Gratin with Bacon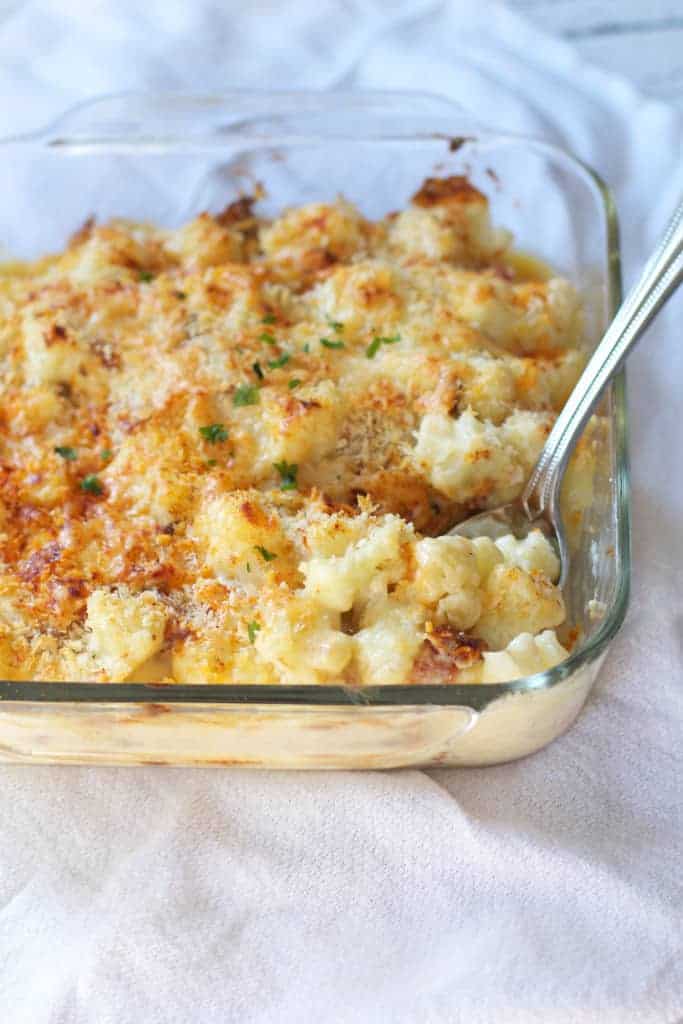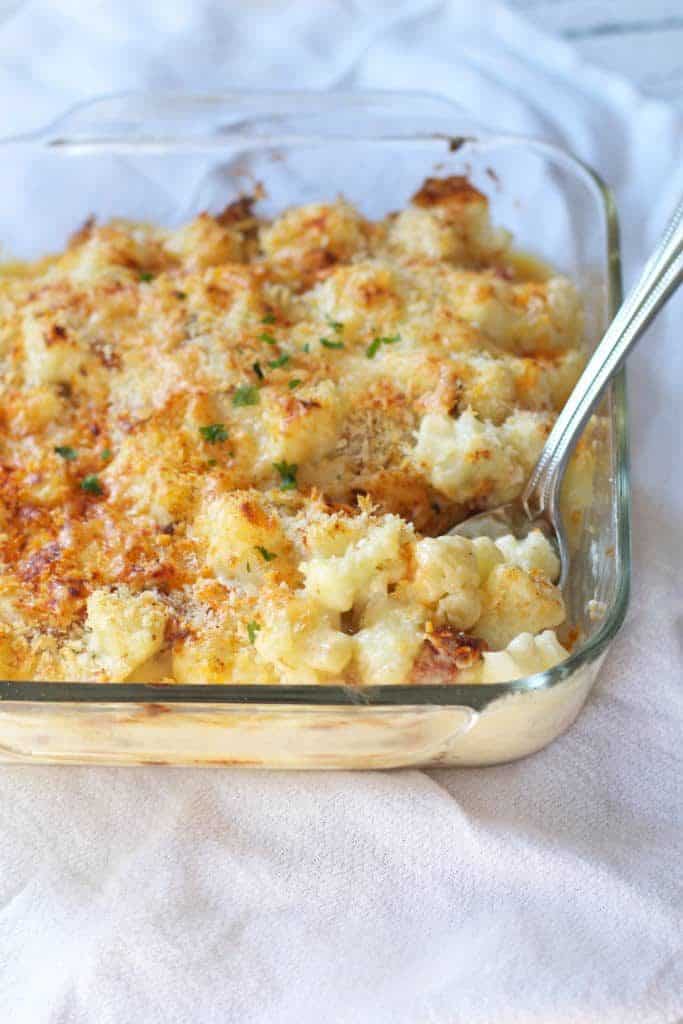 To me, Thanksgiving dinner is all about the sides. Ooh I can't get enough. Truth be told I don't care much about the Turkey. I eat and enjoy it, but if it were missing and instead I just had a plate full of sides I'd be a happy camper. Anyone with me?
There are classics like Mashed Potatoes and Great Grandma's Stuffing which are non negotiable, but I also love a slew of new sides that rotate every year like Creamed Spinach, Pumpkin Mac & Cheese and Roasted Brussells Sprouts. And then there is this delicious dish.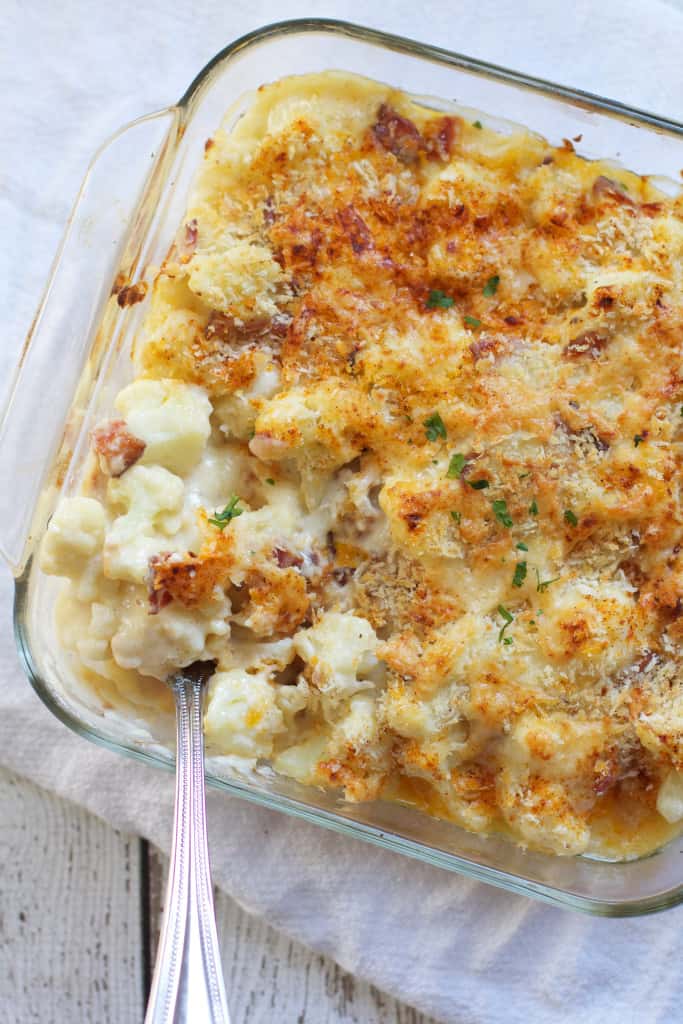 This side is creamy, cheesy, and oh so satisfying. It's kinda like mac & cheese, but with bite-sized pieces of cauliflower instead as well as pieces of crispy bacon. The top gets super golden and crispy as you bake it and it's just oh so good.
I like it so much, I think I'll keep changing up the flavor combo and trying new ways to be sneaky with cauliflower. This version is really simple- Cabot sharp cheddar, smoky bacon and panko, but the possibilities are endless. I cannot wait for Thanksgiving to chow down on this again!!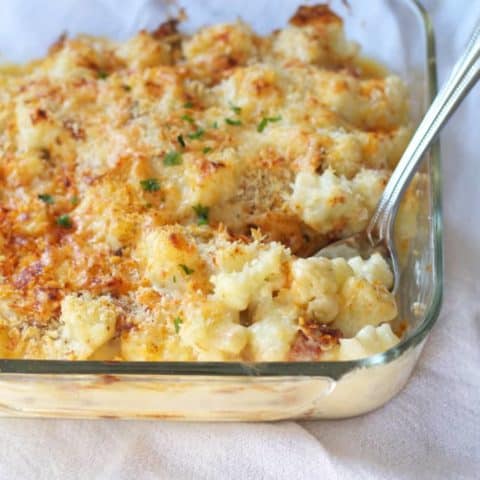 Cheesy Cauliflower Gratin with Bacon
Ingredients
8 slices of bacon, chopped
4 cups of cauliflower, cut into bite-sized pieces
3 tablespoons flour
3 tablespoons butter
2 cups milk
1 1/2 cups sharp cheddar plus a little more for topping
1/2 cup panko breadcrumbs
pinch of fresh parsley, chopped
Instructions
In a large skillet over medium-high heat, cook the bacon until crispy and browned. Set aside on some paper towel.
Heat a large pot of salted water on high until boiling. Add the cauliflower and cook for 2/3 minutes or until about half-way soft. Drain and set aside.
Wipe out the same pot and melt the butter. Whisk in the flour constantly until golden. Stir in the milk and stir constantly until thick and creamy. Stir in the cheese and salt & pepper to taste.
Add the cauliflower and bacon to the cheese mixture and toss to combine. Pour into an 8x8 or similarly-sized baking dish and top with panko and a sprinkle of cheese.
Bake at 375F for 20 minutes or until bubbly and golden. Run the broiler for a couple minutes if desired to make the top even more browned.
Sprinkle with fresh parsley before serving.