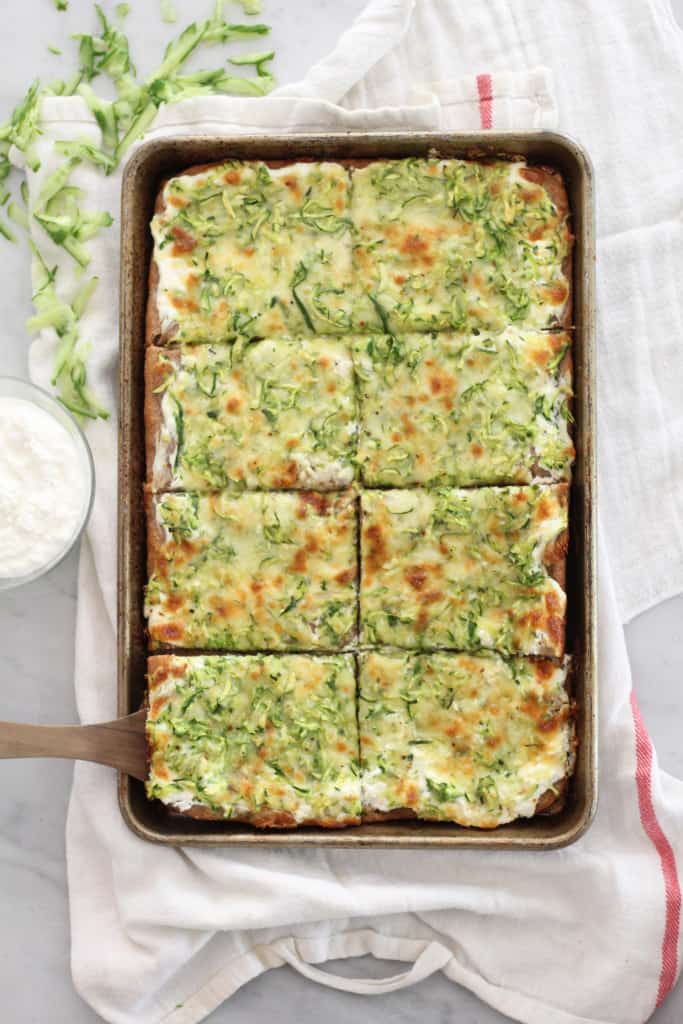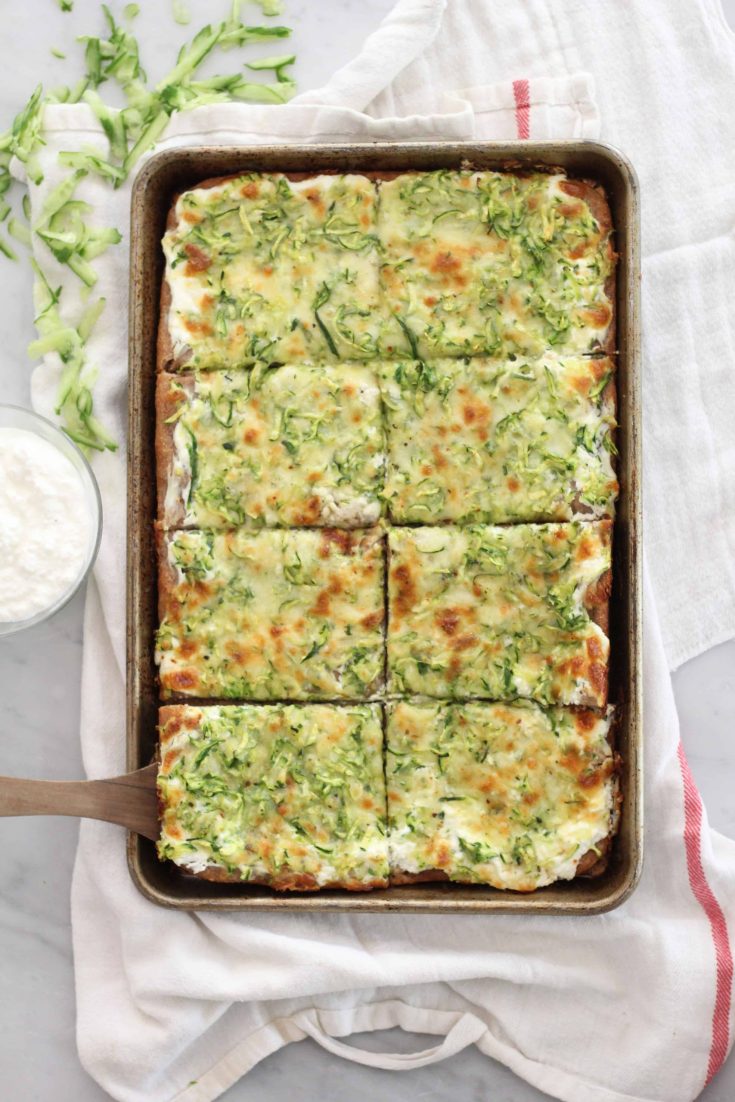 We finally have our own backyard, but a garden will have to wait until next year. I've been busy dreaming about building a deck and my raised planters for a lovely vegetable garden. Visions of sitting enjoying my morning coffee while the kids play in the yard and help me water the plants make me so happy and excited to see whether or not I have a green thumb. So while I'm not up to my ears in zucchini like most other gardeners I know seem to be, I'm enjoying buying it from the farmers market and enjoying this time of year when it's so plentiful.
This recipe is the first of a couple I've planned for the next few weeks involving zucchini, so if you have it lying around and need something to do with it I'm your gal! I of course love my favorite Fudgy Zucchini Brownies, (and actually made some bomb Chocolate Zucchini Muffins I'll be sharing soon,) but I needed something savory. I remember my friend Jenna sharing this recipe ages ago, and it always sounded so good. I absolutely adored it and hope you will too.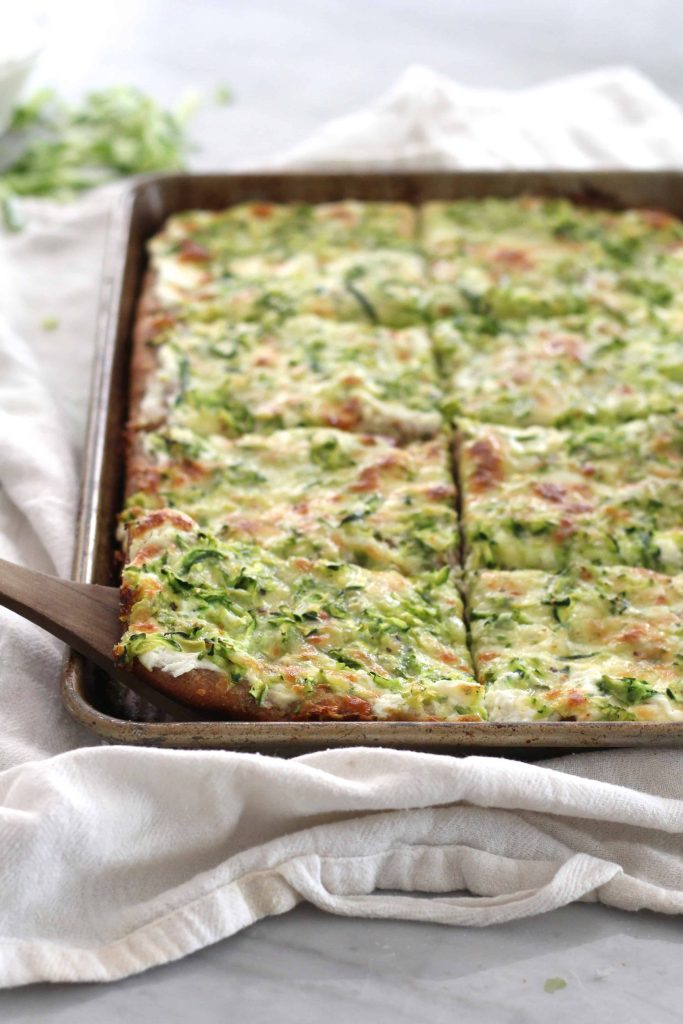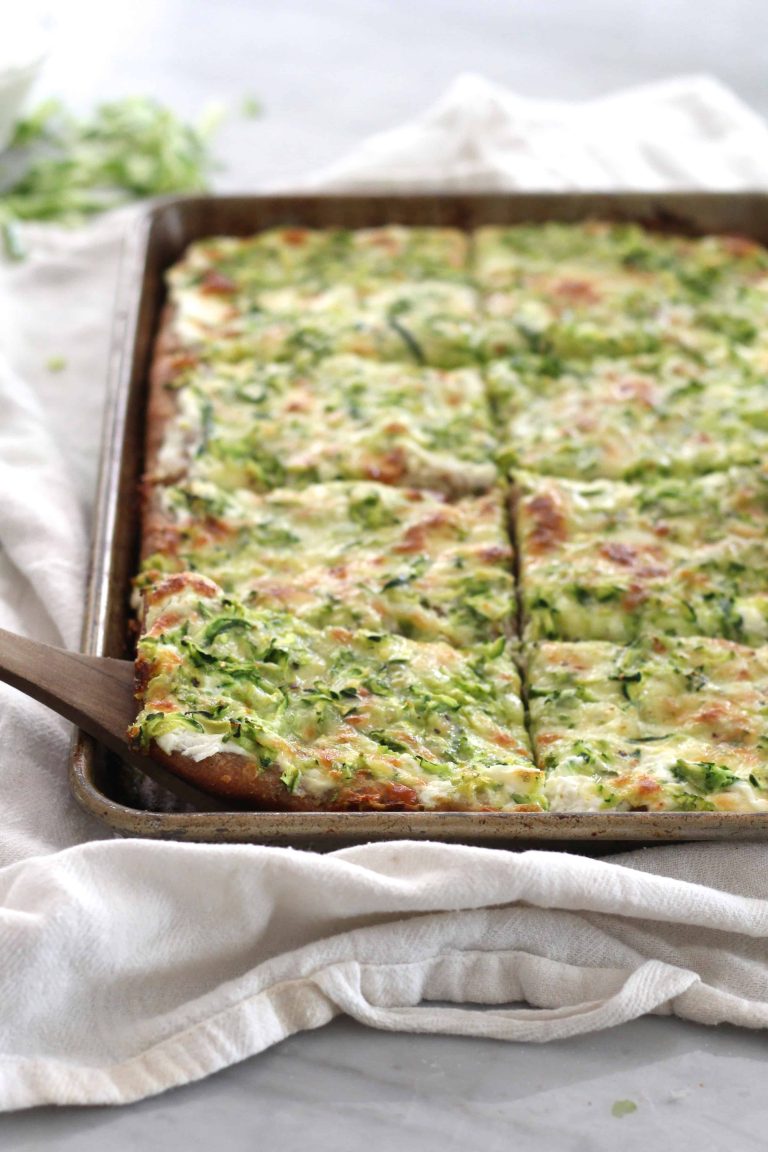 Shredded zucchini and mozzarella are spread on pizza crust over a ricotta/garlic mixture. The zucchini is dried out a bit first, so it totally crisps up with the bubbly cheese. This is really simple but just SO.GOOD. I didn't quite realize how much I would love this. Now I love my Perfect Homemade Pizza Crust recipe and that's normally what I make, but Jenna used the Trader Joe's Whole Wheat Crust so I decided to try that. I was good, but the one I make is better so I'll stick with that next time. Either way- this recipe is a keeper- I hope you try it!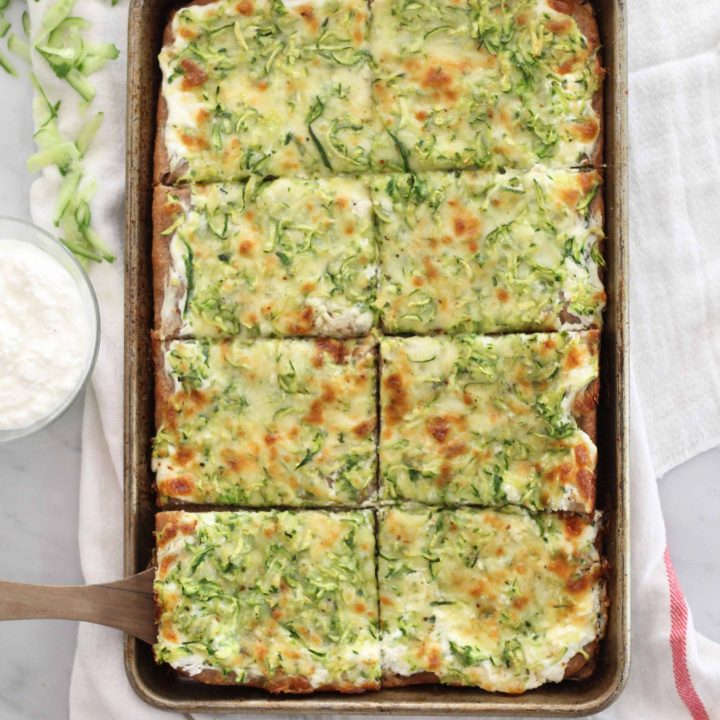 Cheesy Zucchini Pizza
Ingredients
1 batch of Pizza Dough
2 medium-sized zucchinis
2 cloves garlic, minced
1 cup ricotta cheese
2 cups shredded mozzarella cheese
red pepper flakes
Instructions
Preheat oven to 500F. Drizzle a quarter sheet pan with olive oil, using your fingers to make sure the entire surface is coated. Set aside. (You can also use a pizza stone)
Grate the zucchinis, and squeeze all the water out- either over a fine mesh strainer or with a paper towel. Mix with the mozzarella, adding salt & pepper to taste.
In another bowl mix together the ricotta and garlic. Add salt & pepper, and red pepper flakes to your preferred level of spiciness. (I liked mine with a little kick.)
On a floured surface roll/stretch out your dough. Spread the ricotta mixture over the bottom, and top with the shredded zucchini/mozzarella mixture.
Reduce temp to 450F and bake for 12-14 minutes, or until the cheese is golden and bubbly.
text