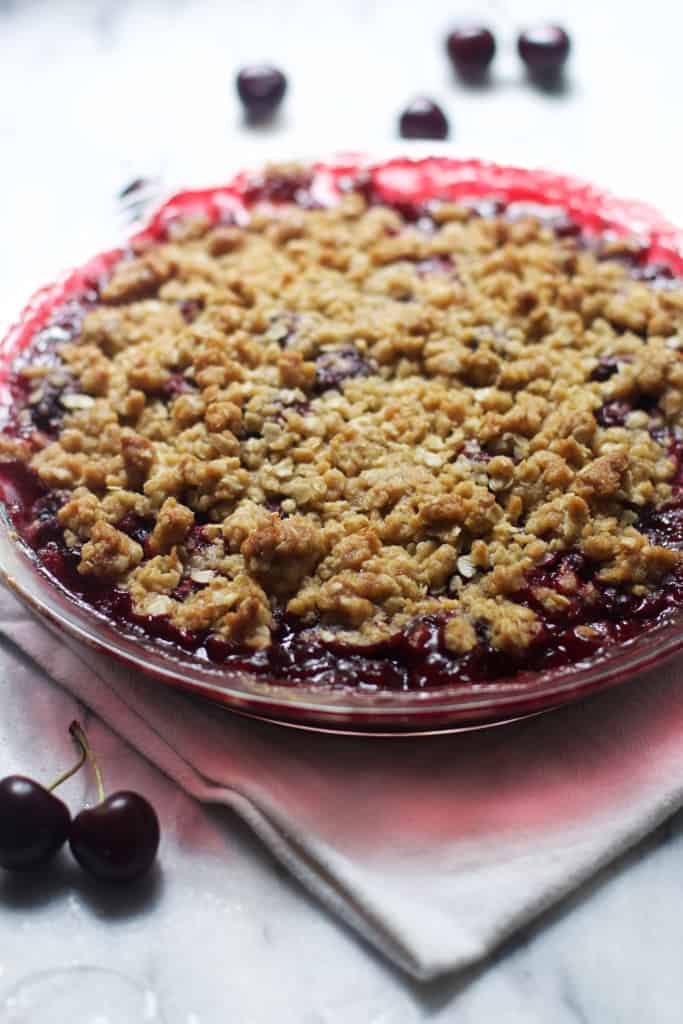 As I mentioned in an early post I joined a fruit CSA this summer and it is a-mazing. Every week I get to pick up 2 big cartons of farm fresh fruit picked that day from a nearby farm. I love that it's a surprise what I'll get and I really love finding ways to be creative with my ingredient of the week. Last week I got the most beautiful dark sweet cherries that were so soft and juicy- just begging to be baked with. We like to eat some of the fruit fresh, but I'm enjoying my fruit share baking challenge! I hope you don't mind following along with me since I'll be getting seasonal fruit until November…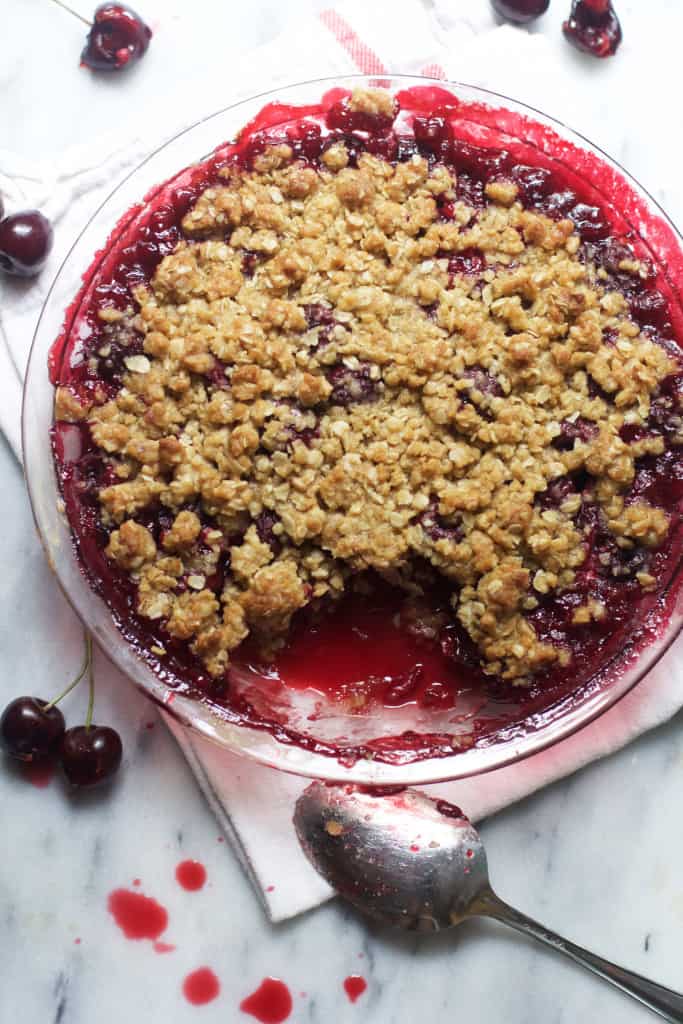 This Cherry Vanilla Crisp was just SO good. It's extremely simple to make and is really the epitome of my very favorite summer dessert: fruit baked into a pie/crisp/cobbler with vanilla ice cream on top. I love so many different versions of these types of desserts but this was one of my favorites. The crisp topping was extra sweet and "crispy," and the addition of vanilla bean was perfect. I just adore the juicy cherries with almost crunchy topping and melty ice cream. Now here is the question. How am I going to to use the SOUR cherries that came in today's box? Ideas??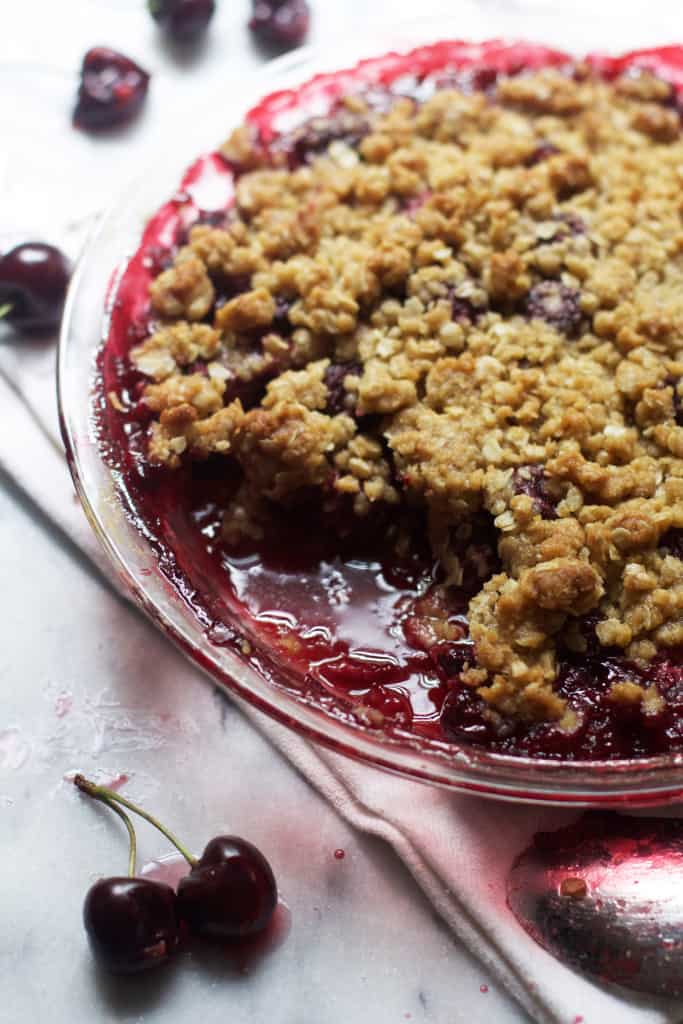 Ingredients
4 cups fresh pitted cherries
1/4-1/2 cup granulated sugar*
2 tablespoons cornstarch
1 tablespoon vanilla bean paste or extract
1 stick plus 1 tablespoon of butter, melted (9 tablespoons)
3/4 cup brown sugar
3/4 cup old-fashioned whole-rolled oats, not quick cook or instant
3/4 cup all-purpose flour
pinch of cinnamon
pinch of salt
Instructions
Preheat oven to 350F.
In an 8x8 baking dish or 9 inch pie dish, gently toss together the cherries, sugar, cornstarch and vanilla.
In a small bowl, toss together the brown sugar, oats, flour, cinnamon, pinch of salt and melted butter. Stir with a fork until evenly moistened and crumbly. Sprinkle over the cherries.
Place baking dish on top of a cookie sheet to prevent drips. Bake for 45-55 minutes, or until fruit is bubbly and the topping is crispy and golden.
Serve warm with vanilla ice cream!
Nutrition Information:
Yield: 8 Serving Size: 1 grams
Amount Per Serving: Unsaturated Fat: 0g