Chocolate Chip Banana Bread In A Jar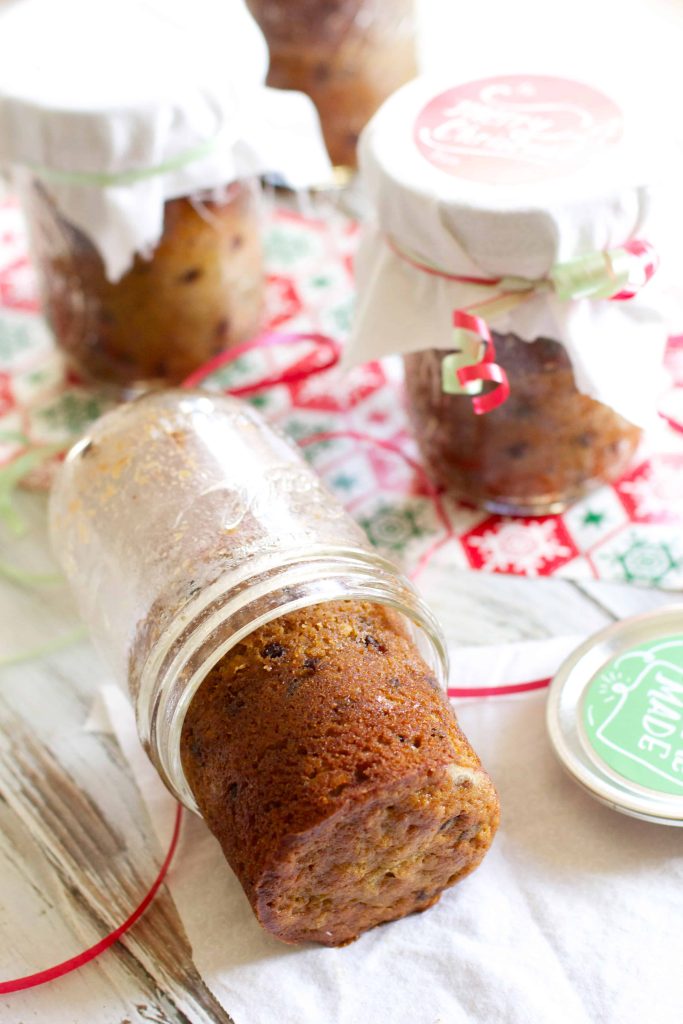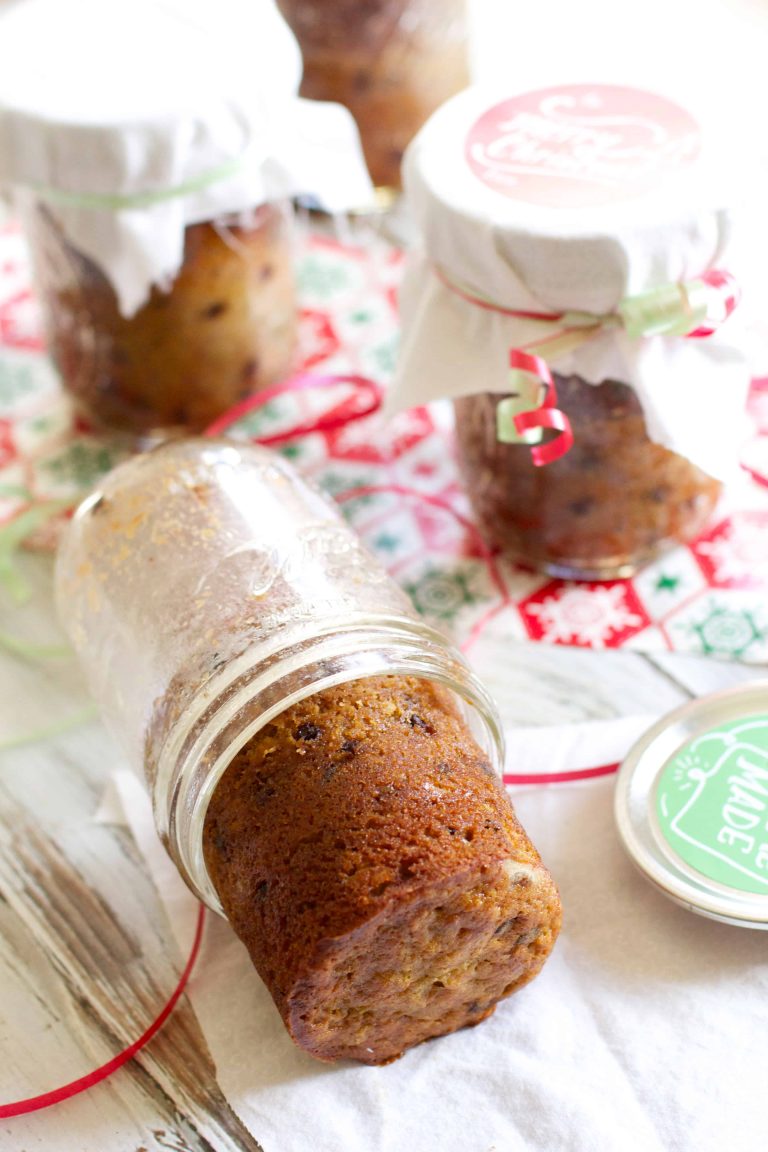 We can hopefully all agree that homemade gifts are some of the best.
When you are good in the kitchen, nothing feels better than spreading the love and giving something delicious that you made- am I right? I'm giving people baked goods all year round, but this recipe is extra special.
It is so compact, so perfectly portioned and packaged that handing them out made me giddy. Plus inside the jar is the Best Banana Bread Recipe which has pretty famous around here- so it's bound to be good!
Why have I never thought to bake something in a jar before?? It works so well and is just so darn cute.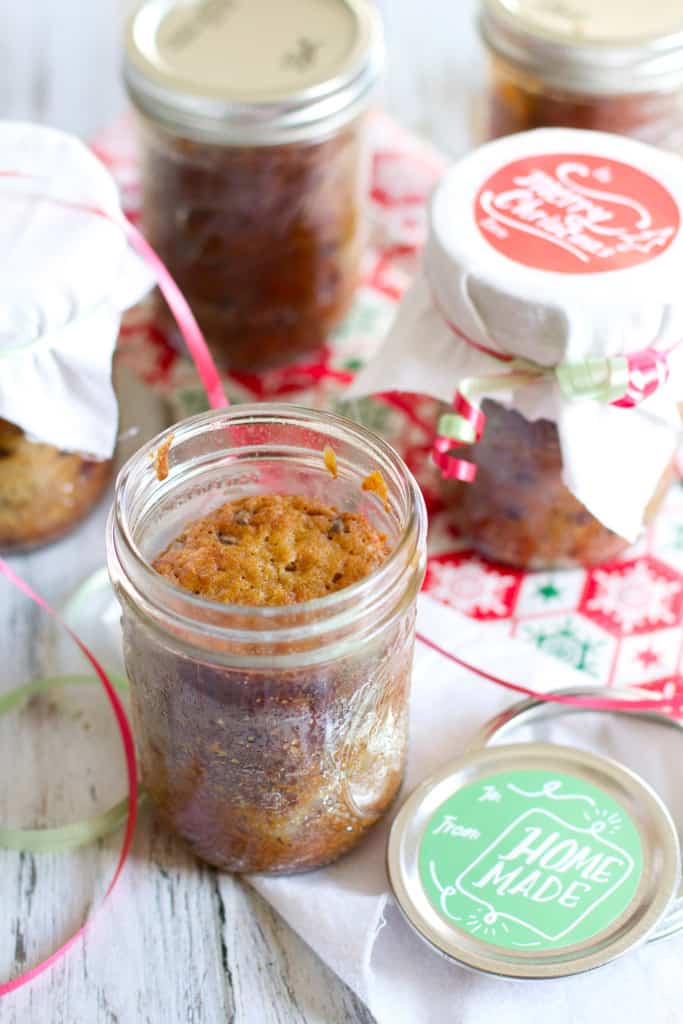 For these I made my favorite Best Banana Bread Recipe. I added chocolate chips and it was to die for. As I mention in the notes section of the recipe, putting the lid on the jars right out of the oven creates a steam affect that makes this bread even more moist than normal. We had a jar 3 days after baking and it was perfection. (In case you're wondering- just flip the jar upside down and the bread slides right out. Warming it slightly makes it even easier!)
Baking right inside the jar was more simple than I'd imagined. First you of course have to grease the inside of the jars, and then your batter goes in- about 2/3 full seemed to work well. Don't make the mistake of trying to bake these on a cookie sheet though- they only bake evenly when placed directly on the oven rack. (Which seemed tricky but isn't so bad.) They bake up perfectly even and the lids actually self-seal keeping the bread airtight and lasting up to a week. Some pretty ribbon, a label, and a fabric square and you have one adorable homemade gift!
(These labels came from Minted as a free gift with my Christmas Cards. So cute I may need to order more!)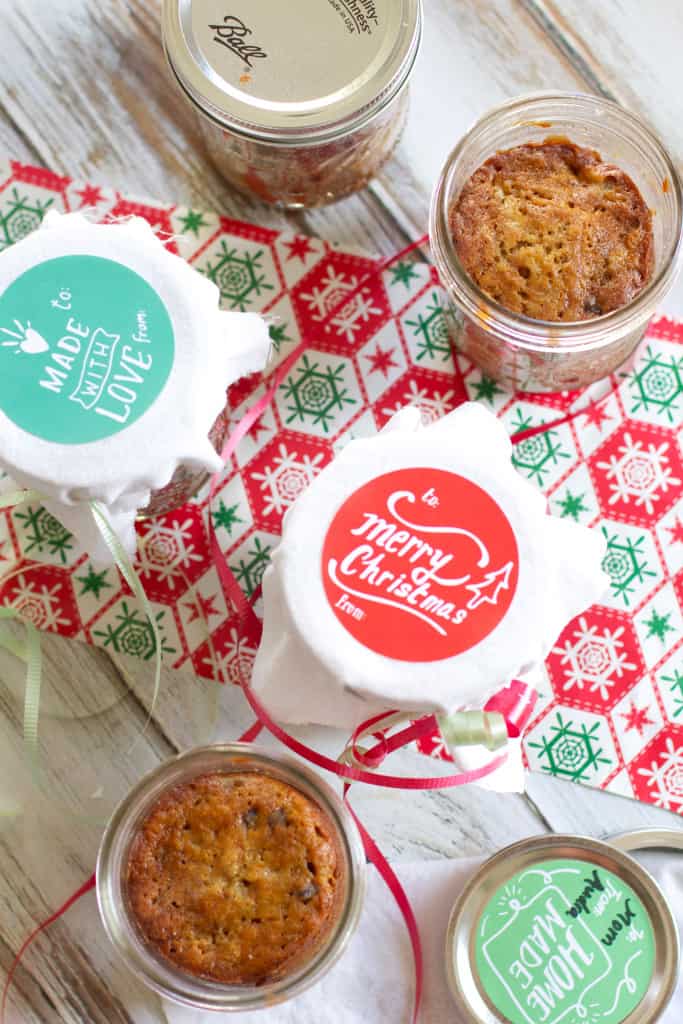 If you want to make this recipe in a loaf pan- check out my Best Banana Bread Recipe. It has hundreds of comments from people who love it because it's that good!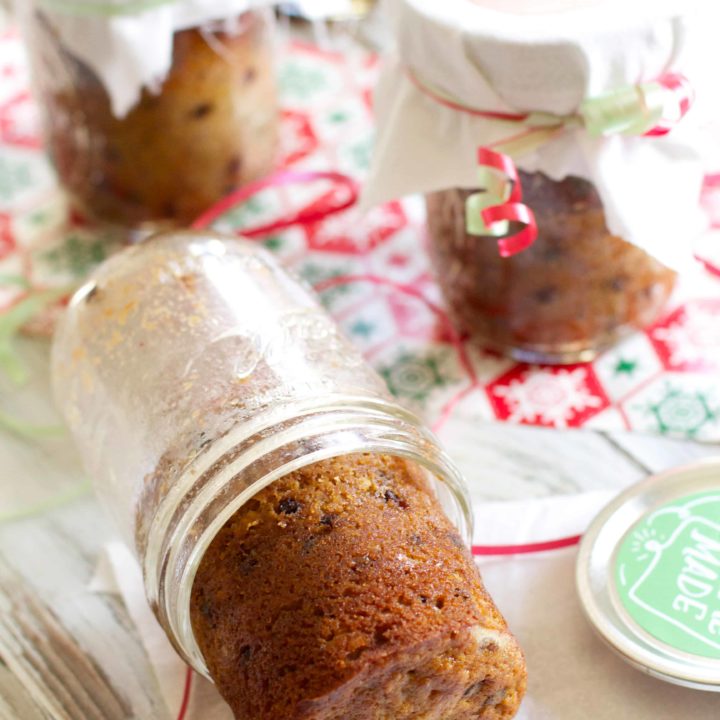 Chocolate Chip Banana Bread In A Jar
Yield:
8 Pint Jars of Banana Bread
Ingredients
2 sticks, 1 cup of butter, melted
1 cup white sugar
1 cup brown sugar, light or dark
4 eggs
1 tablespoon vanilla extract
3 cups all purpose flour
2 teaspoons baking soda
1 teaspoon salt
1 cup of sour cream, greek yogurt, OR buttermilk
6 very ripe bananas, mashed (I usually use medium-large sized ones)
1 cup chocolate chips, I like mini
Instructions
Preheat oven to 325F. Grease or spray 8 wide-mouth pint jars, set aside.
In a large bowl whisk together the melted butter, and sugars. Add the eggs one and a time and vanilla and whisk until smooth.
Sprinkle the flour, baking soda and salt over the butter mixture and stir to mix until just combined.
Fold in the bananas and sour cream/yogurt/buttermilk. Gently fold in the chocolate chips.
Carefully spoon batter into jars, filling about 2/3 of the way. Wipe the rim of the jar down in case any batter spilled/splashed.
Place the jars directly into the oven, carefully arranging them on a middle rack. Meanwhile sterilize the lids of the jars in boiling water and set aside.
Bake for about 45 minutes, or until loaves are golden brown and a toothpick inserted comes out clean.
Place the lids onto the jars right out of the oven- in about 10 minutes you should hear a "pop" and they are sealed. Bread will last in the jar up to a week.
Notes
As you can imagine. Sealing warm banana bread traps the moisture and makes it very very moist but the time you actually eat it. This is not a bad thing, but depending on how you like the texture you may choose to let them cool a bit before sealing. The lids won't "pop" to create the seal unless they go on hot, but I think the breads would still last a few days since it would be airtight.
Nutrition Information:
Yield:

8
Serving Size:

1 grams
Amount Per Serving:
Unsaturated Fat:

0g