Cinnamon Brown Butter Skillet Cake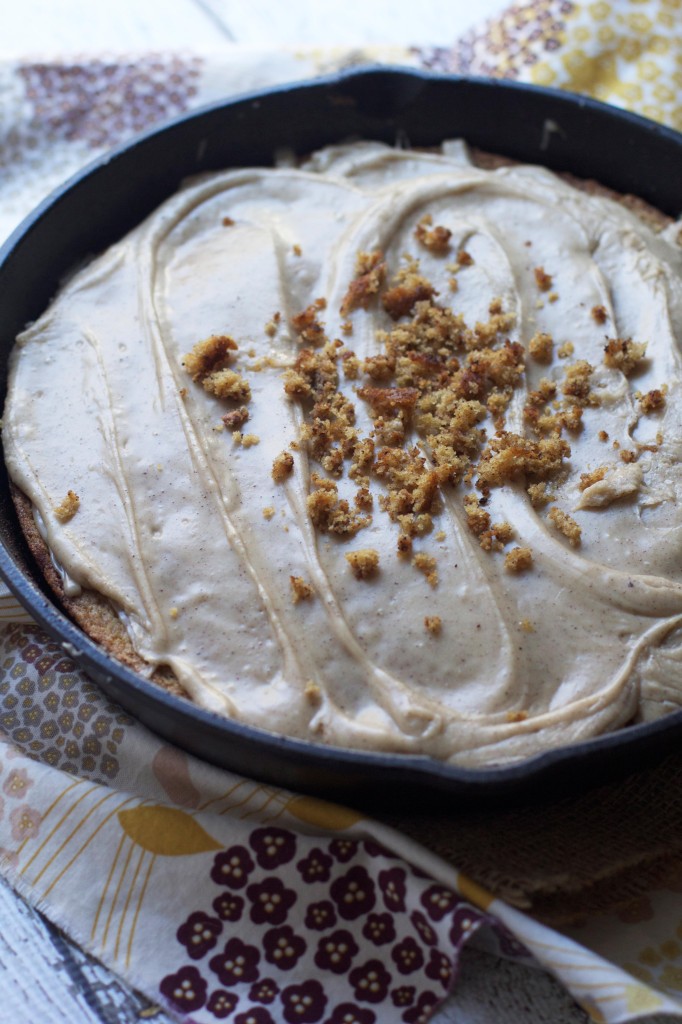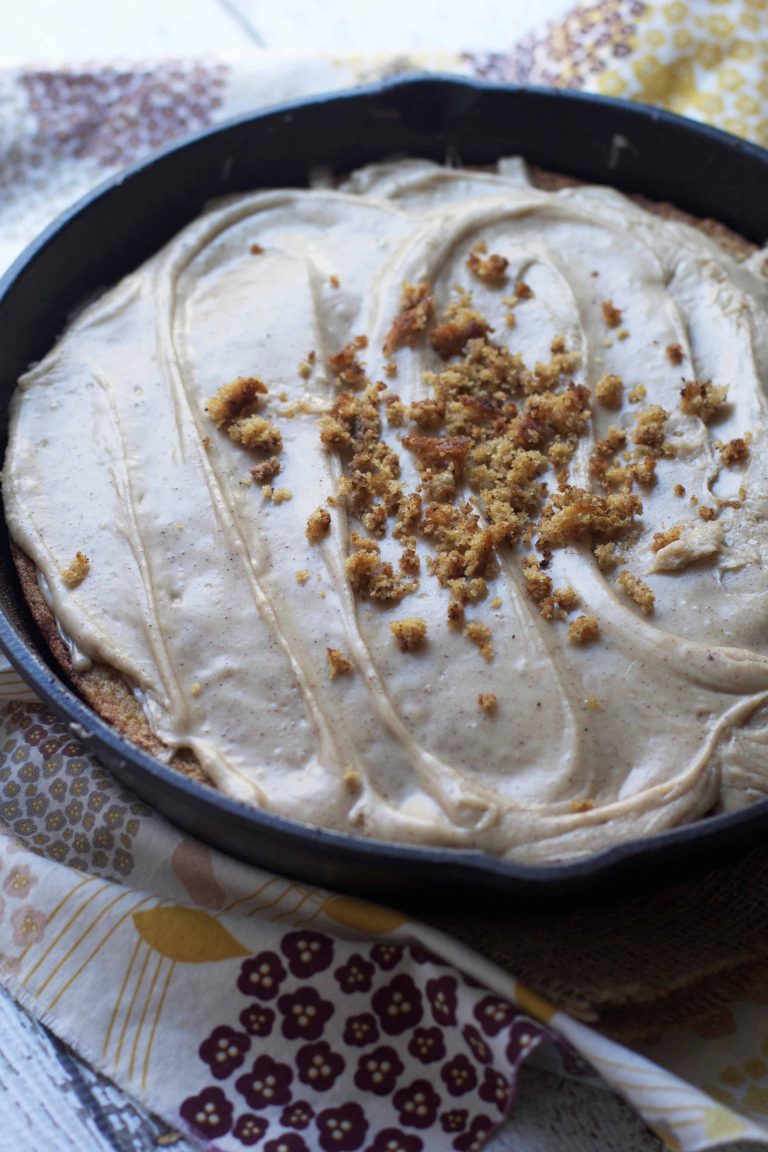 Last week something miraculous happened. Both my little sisters who live in my neighborhood came over, offering to hold and entertain Hugo so I could get things done. It was amazing. I changed the sheets, answered so many emails, vacuumed, and baked this cake. I had nothing in mind at the time but when I knew my sisters were on Aunty Patrol I had a frantic "what can I bake?" moment. I didn't want to go to the store, so I perused my pantry to figure out what I could make. Luckily I had all the baking basics and thought a skillet cake would be fun. This one-bowl recipe soon came to be and man oh man was it good.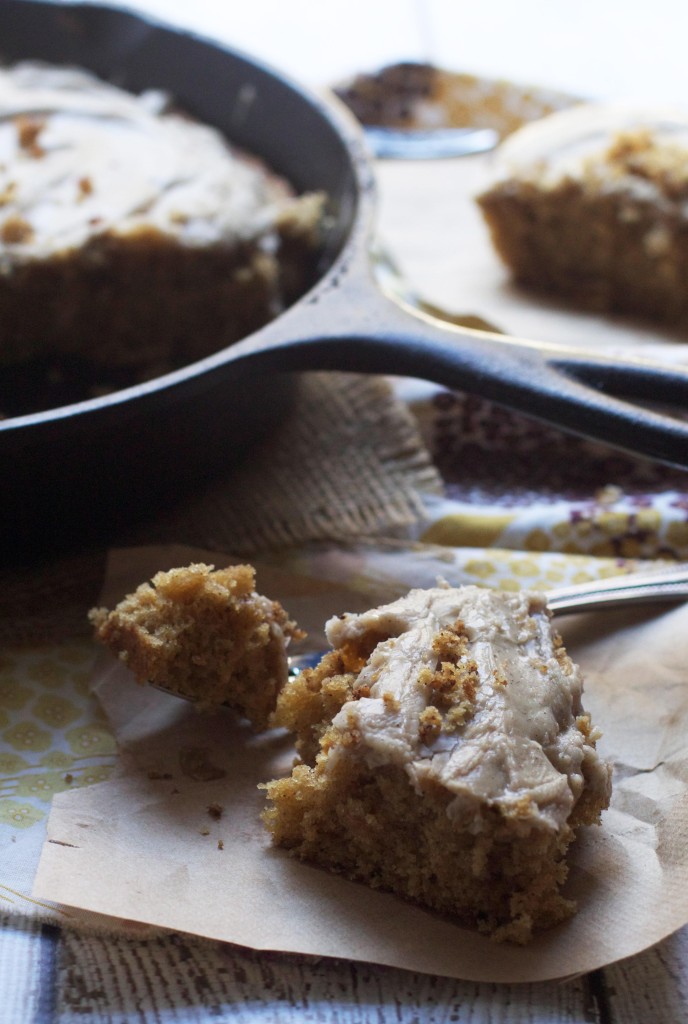 I love easy cakes and this is so so simple. You brown the butter in a cast iron skillet and just like that you've already greased your baking pan and prepared the most important ingredient for the recipe! The texture of the cake is perfect. Fluffy, full of flavor and moist as can be. It's topped with my favorite brown butter icing with a bit of cinnamon. (My sister Ameara said it tasted like a snickerdoodle!)
This is a perfect solution to needing a quick dessert in a pinch, (especially if you want one that makes your house smell amazing!) Sometimes the best recipes come when you least expect it huh?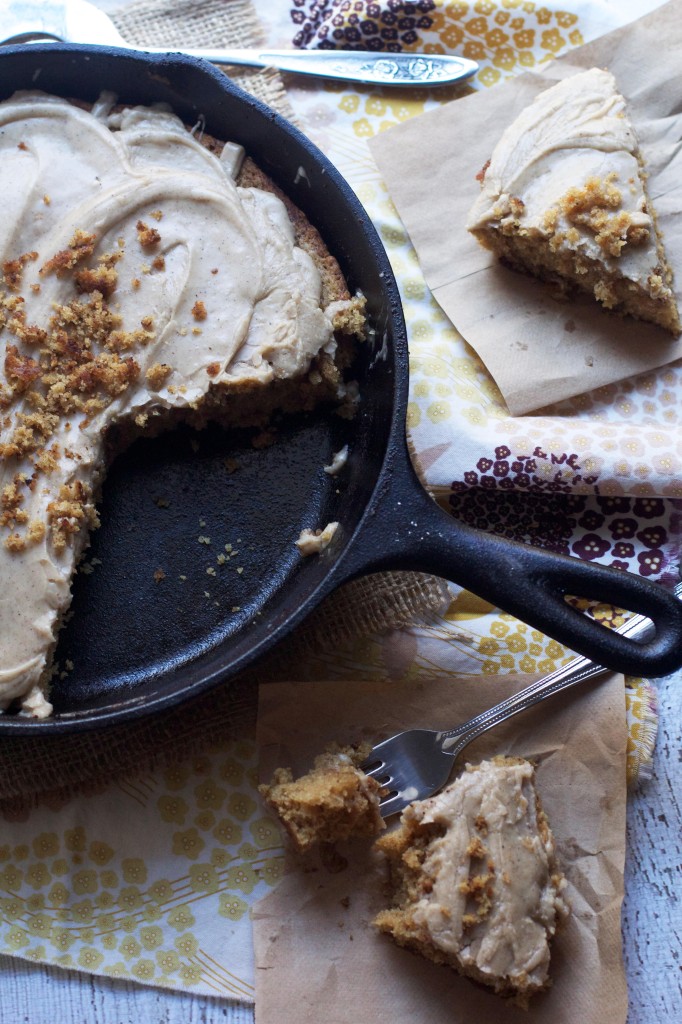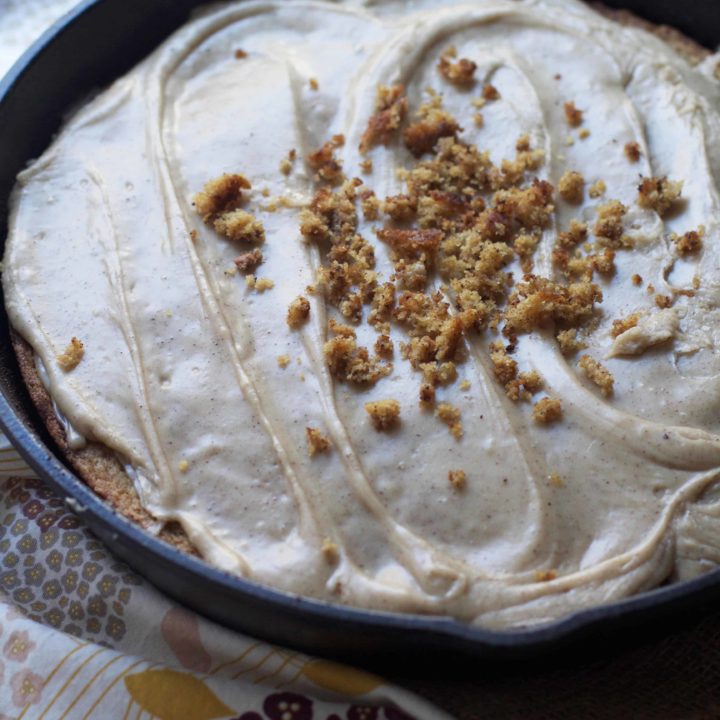 Cinnamon Brown Butter Skillet Cake
Ingredients
1 stick plus 2 tablespoons of unsalted butter, softened
1 1/4 cups all-purpose flour
1/2 cup white sugar
1/3 cup brown sugar
1/2 teaspoon baking soda
1/4 teaspoon salt
1/2 teaspoon cinnamon
1 teaspoon vanilla
1/2 cup buttermilk
2 eggs
Icing:
4 tablespoons butter
2 cups powdered sugar
1/4 teaspoon cinnamon
1 teaspoon vanilla
2-3 tablespoons milk
Instructions
Preheat oven to 375F.
In a 9 inch cast iron skillet, melt the butter (1 stick and 2 T,) after melted, continue to let it cook, stirring occasionally, until browned. Pour 1/2 cup of the butter into a glass measuring cup and allow it to cool slightly. Use a spoon to bring the remaining browned butter up around the edges of the skillet, coating it well.
In a large bowl, combine the flour, sugars, baking soda and salt, whisk together.
Create a well in the middle of the bowl and add the eggs, vanilla, buttermilk and browned butter. Whisk the wet ingredients first and then fold everything together, until just combined with no dry streaks.
Pour the batter into the skillet, smoothing the top with a spatula.
Bake for about 20 minutes, or until cake is golden and a toothpick inserted in the middle comes out clean. While the cake cools slightly make the icing:
For the Icing:
In a small saucepan brown the 4 tablespoons of butter. Whisk in the cinnamon, vanilla and powdered sugar until smooth. Add the milk gradually until icing is smooth and as thick as you'd like. (If you like you can thin it out a bit so it can be drizzled rather than spread!)
Poke the warm cake with a fork and spread or drizzle the icing over the top. Serve warm.
Nutrition Information:
Yield: 1 Serving Size: 1 grams
Amount Per Serving: Unsaturated Fat: 0g