Cinnamon Caramel Blondies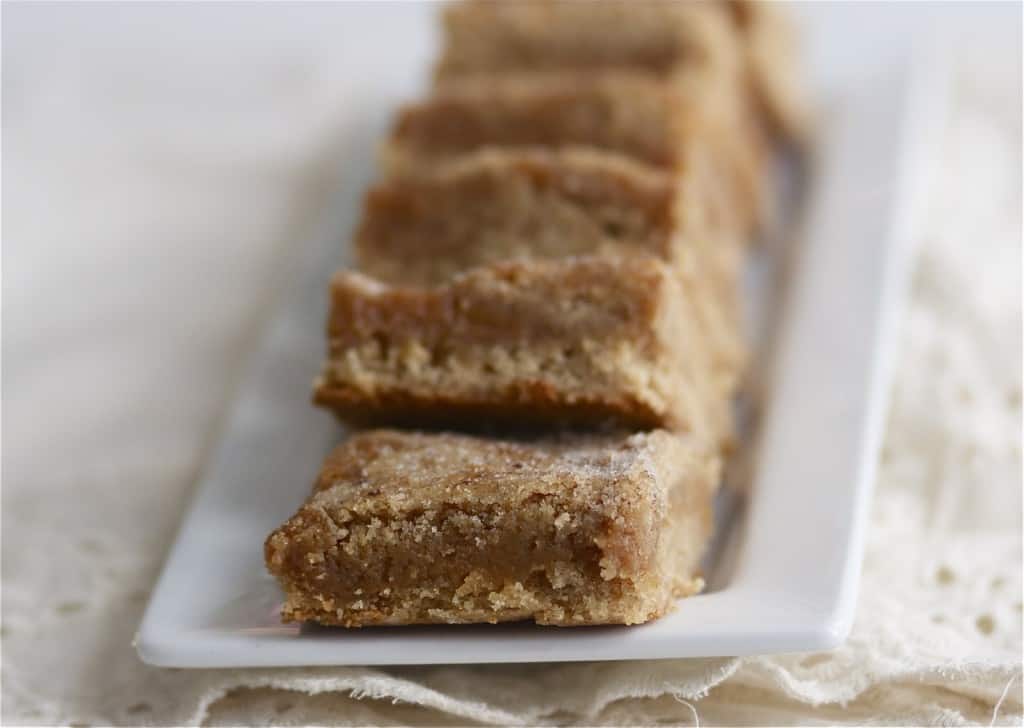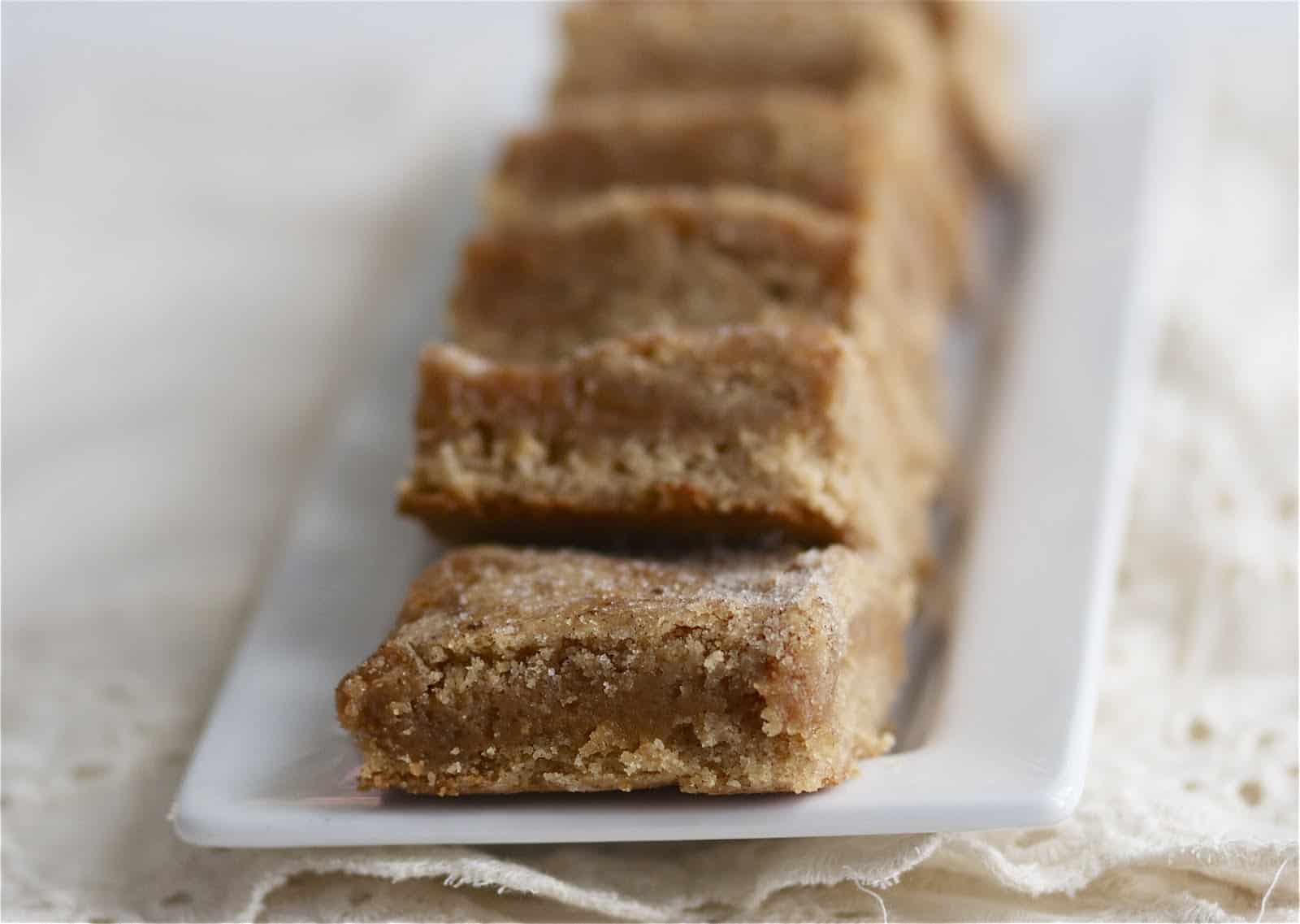 Sometimes in my kitchen I stick to the predictable. You know- recipes directly from the Martha Stewart website that are tried and true and reliable. Other times, I take those predictable recipes and decide to add a twist to it. One in awhile it works well and I feel like a culinary magician- other times I ruin everything and wish I never messed with Martha.
I have to say that this one was culinary magic. These blondies are some of the most delicious things I've ever tasted. They are gooey, chewy, and sweet with a crispy top and crust. The caramel filling is a perfect surprise and the cinnamon sugar is extra special. I made a huge batch of these and took them to the offices of my new agency. I think they like me a little more now. (I swear, baked goods make EVERYONE like you.) :)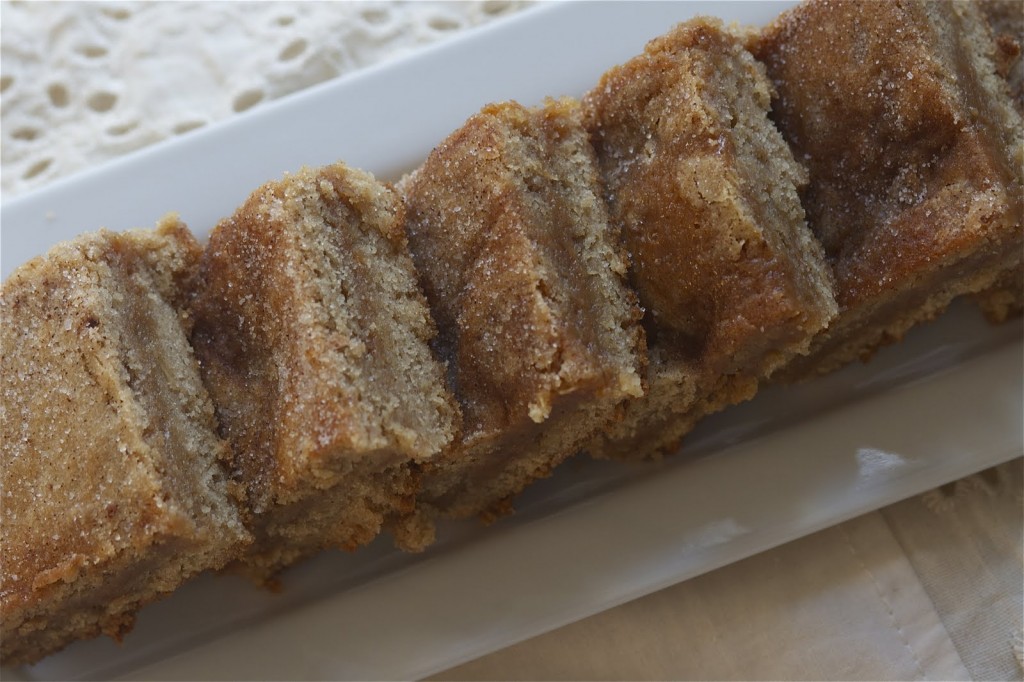 These are basically the child of my Snickerdoodle Blondies and my Caramel-stuffed Snickerdoodles. I had originally envisioned the caramel oozing out all gooey like, but that didn't happen. The batter is VERY thick, so I ended up having to almost swirl the layers together. Needless to say it turned out so much better than I could have imagined. Everyone loved these and I know this is a recipe I'll keep around……in case I want more people to like me :)
PS- Anyone live in Maine? I just booked a role in a play at The Maine Public theatre later in the fall! Very excited. I hope they have a well-stocked kitchen. :)
Cinnamon Caramel Blondies
Ingredients
2-2/3 cups all-purpose flour
2 teaspoons baking powder
1 teaspoon salt
1 teaspoon cinnamon
¼ teaspoon ground nutmeg
2 cups packed brown sugar
1 cup 8 ounces unsalted butter, at room temperature
2 eggs
1 tablespoon vanilla extract
1 14 oz bag of caramels unwrapped
1/3 cup heavy cream
2 tablespoons granulated sugar
2 teaspoons cinnamon
Instructions
Preheat the oven to 350 degrees F. Lightly grease a 9×13-inch baking pan; set aside.
Whisk together the flour, baking powder, salt, cinnamon and nutmeg in a medium bowl; set aside.
Beat together the butter and brown sugar on medium speed until light and fluffy, about 5 minutes. Add the eggs one at a time, and then the vanilla. Beat, scraping the bowl, until thoroughly combined. On low speed, gradually add the flour mixture until just combined. Give the dough a final stir with a spatula or wooden spoon to make sure the flour is incorporated.
Spread half of the dough evenly into the pan (It is going to be a thick batter so you may need greased spatula to help with this).
Heat the caramels and cream in a saucepan over medium-high heat until thick and melted.
Pour the caramel sauce over the batter.
Distribute the remaining batter as evenly as possible over the caramel. (I found I needed to get my hands dirty for this. I grabbed pieces of dough and flattened it out over the caramel. Do the best you can! If there are areas that aren't totally covered it's OK. It makes it look swirly and fancy.)
Combine the granulated sugar and cinnamon in a small bowl and sprinkle evenly over the top of the batter.
Bake for 25-30 minutes or until the surface springs back when gently pressed. Cool completely before cutting. Store in an airtight container at room temperature.
Nutrition Information:
Yield:

24
Serving Size:

1 grams
Amount Per Serving:
Unsaturated Fat:

0g